Happy Friday, friends! I've missed doing these Friday posts, but November's non-stop crazy left little time for anything but the necessities of work, life, and graduate school. However, a light is coming called Christmas break, and I'm so excited! Christmas can be a stressful time of year if we get caught up in the presents and activities while attempting to keep up with everyone's pretty holiday decor on Instagram, so instead, I'm trying to remember that every holiday season will be stressful — it has to be a deliberate choice to decide to enjoy the holiday's magic moments or it can quickly become a countdown to January 2nd. 
That being said, I hope each of you are finding your delightful in the daily — and that it involves twinkle lights, cookies, and holiday cheer 🙂 Below, you will find the things in life and in links making my everyday extraordinary these past couple of weeks. As always, I would love to hear about your extraordinary everyday in the comments!
Life Lately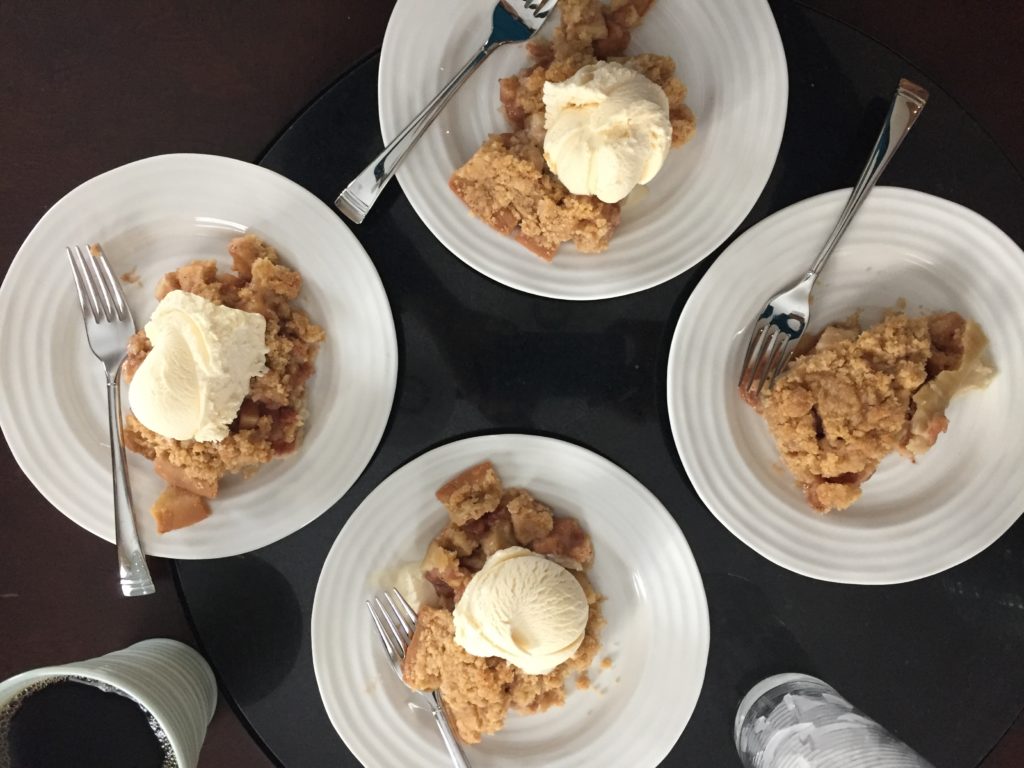 Apple Pie & Traditions. Since I haven't shared since Thanksgiving — to catch you up — our pie tradition is alive and well! My dad's family has always eaten pie for breakfast on Thanksgiving so I haven't missed in twenty some years (even when on night shift!). As I get older though, the tradition carries more weight than just a sweet treat — it's a simple practice that unifies my family who is scattered across four different states.