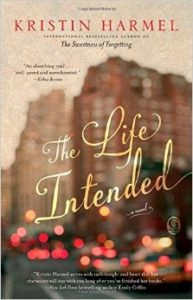 {Image Via}
It is hard to know where to begin with this book, even with it fresh in my mind. Despite it being a fictional account, the questions the heroine, Kate, wrestles with are ones to which we all can relate.
What would have happened if things turned out differently?
What would life look like if he/she was still here?
What choices am I making today that will define me in twenty years?
Am I living my life with passion and the desire to make a difference?
Is our current life state, the life intended? And if so – how do we embrace it while not forgetting the past but accepting its impact on our lives and letting it go?
Briefly: this book follows, Kate, a music therapist who lost her young husband over ten years ago. As she begins to plan a wedding to her new finance, she begins having extremely vivid dreams about what life might have looked like had her husband lived. These visions force her to stop and reflect on her life, where she has been, where she is going, and how much grief has changed her.
A well written, emotional read, this should provoke every reader to reflect on their own life and the choices we make daily that may decide the rest of it.
Author's Website: Kristen Harmel
The Life Intended on Amazon.
{Disclaimer: {EE} Reads books are featured simply because I enjoyed reading them and wanted to share them with you! I buy or borrow all books myself. No affiliate links in this post. Thanks 🙂 }