Prior to my gluten free days, one of my favorite cookies (if not my very favorite) were Girl Scout Mint Thins. Chocolate and mint pretty much claims my top spot in flavor combinations, and I loved Girl Scouts' cookie version of it.
I haven't been able to find anything gluten free that was remotely close….until now.
I spotted Goodie Girl's Mint Slims in my neighborhood Walmart's gluten free section and just had to give them a try!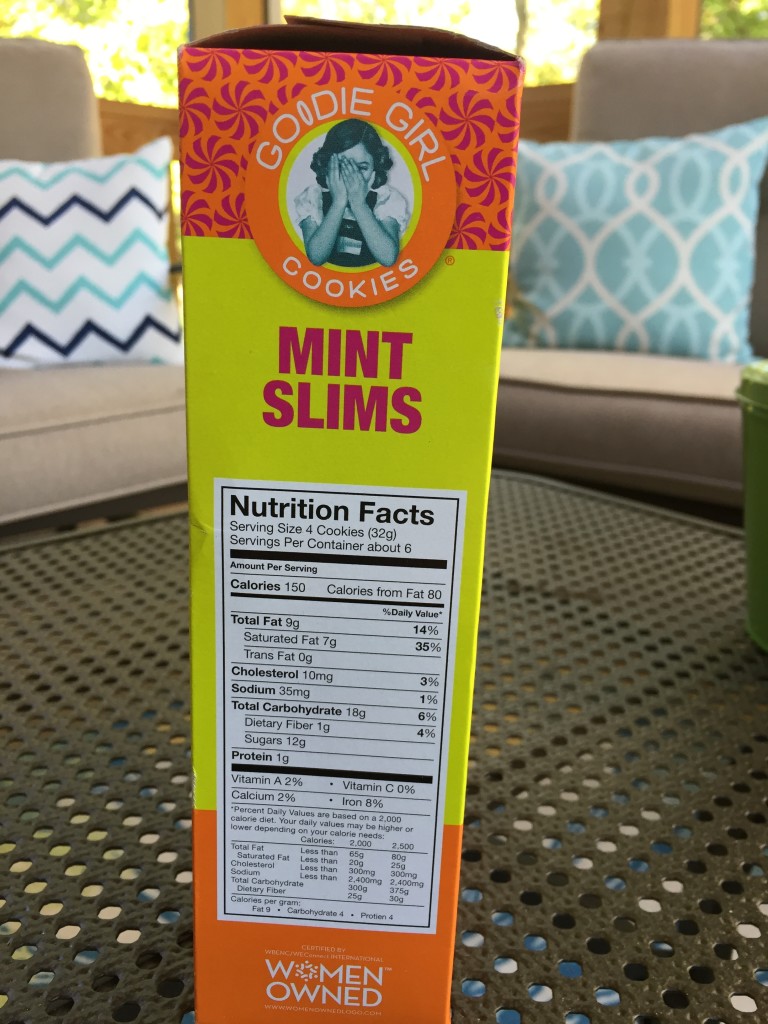 The Verdict? Absolutely delicious. Especially with a little cup of milk on the side. 🙂 These were around $3 a box (not terrible for GF cookies) and were definitely worth it. I think they were extremely similar to Thin Mints. So if you're a mint and chocolate fan like me — put these on your list. Whether you regularly eat gluten free or not, I don't think you'll be disappointed at all!
Goodie Girl offers multiple kinds of gluten free cookies and after the success of this kind, I am looking forward to trying the others!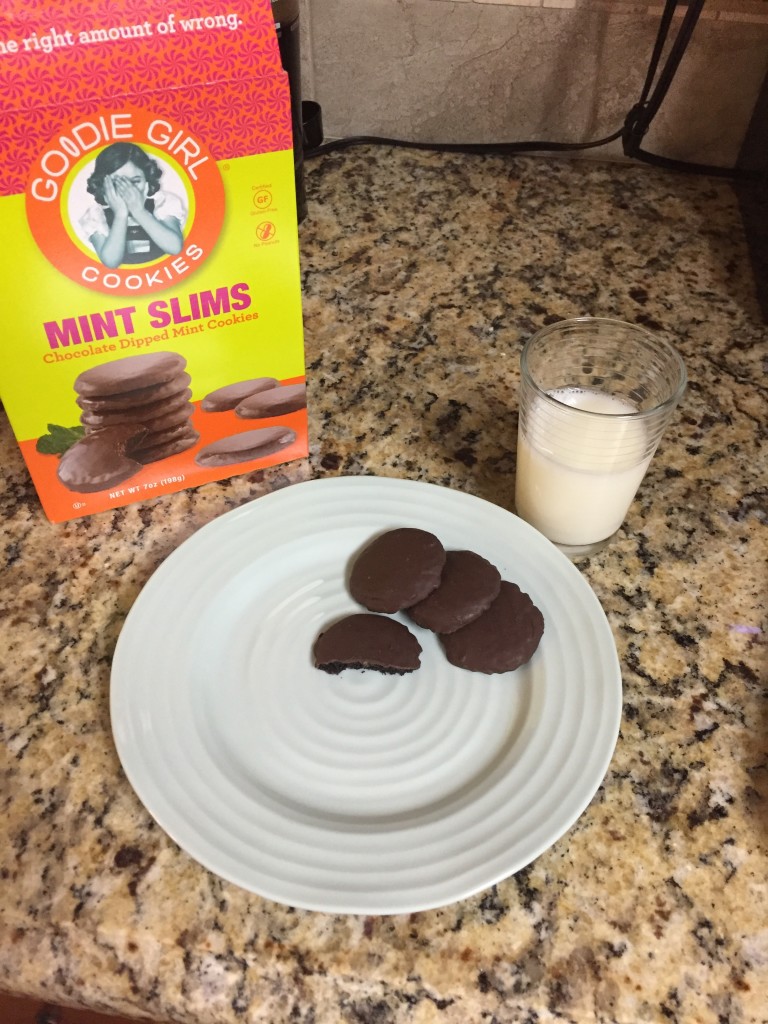 P.S. Just to show that I come by my love for mint naturally, I texted my mom a picture of these to tell her to buy them ASAP, and she texted me back that she had bought them already…just the day before… 🙂 Great minds think alike!
***
What is your favorite type of cookie? Are you a mint & chocolate fan? (My husband is not at all — which actually works pretty well — more for me 😉 )
{Disclaimer: I enjoyed these cookies and wanted to share them with you! I was not compensated in any way, all opinions are my own, no affiliate links in this post. Thanks!}