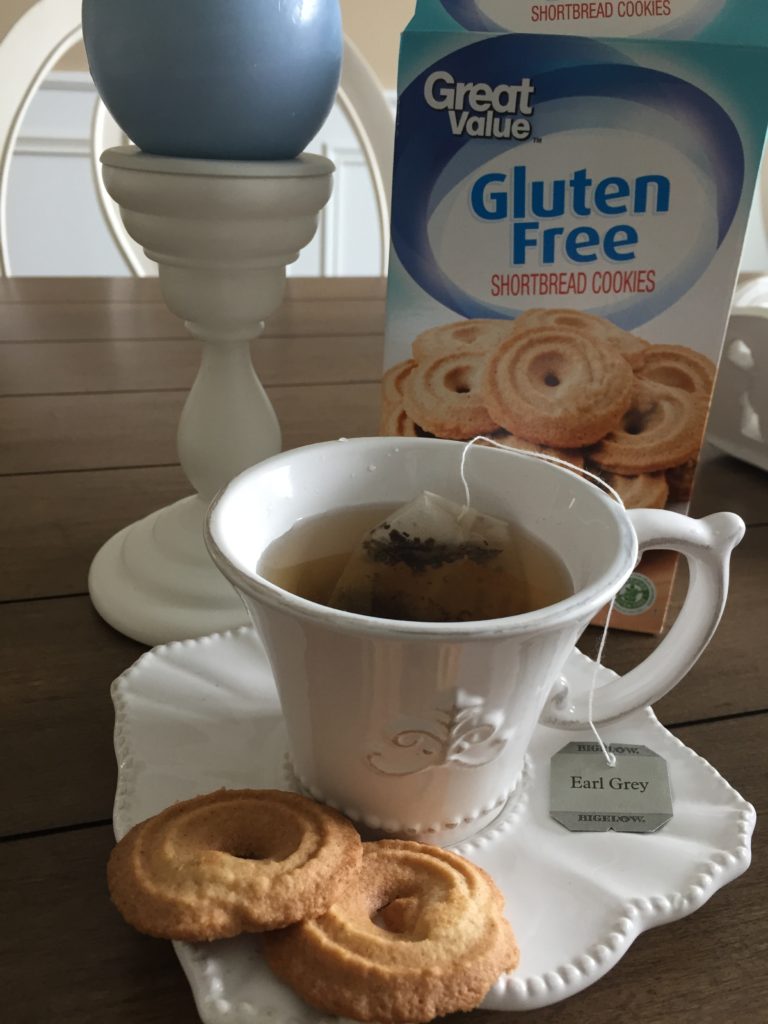 A neighborhood Walmart recently opened in our small(ish) town, joining multiple other local grocery stores, but easily having the best prices. The problem I usually encounter when shopping at Walmart versus Target, Lowe's Foods, or Food Lion is the lack of gluten free options. I can usually get the basics I need, but not specialty items like crackers, bread, some spice mixes, or desserts.
However, I was pleasantly surprised that this new Walmart has an extensive gluten free section!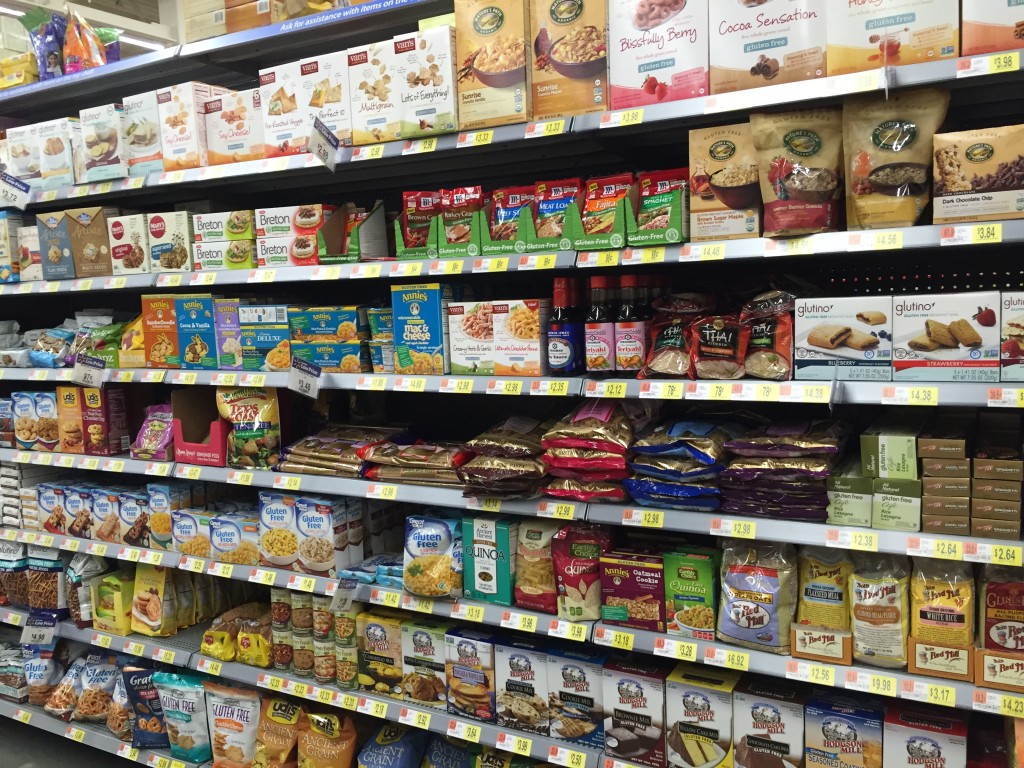 This is so convenient when shopping as I don't have to go to multiple stores (#firstworldproblems, yes, I realize this fact 🙂 ). The prices are better too, and it helps that it's a brand new facility.
I bought a few gluten free items to try out (more reviews coming!) — mostly ones I hadn't seen before. That being said, a large section of shelf space was taken by Walmart's own brand, Great Value, which now boasts a line of gluten free products including pasta, cake mixes, pretzels, cookies of all kinds, and much more. In Dallas, these GF Great Value products were not stocked, so I decided I needed to try some shortbread cookies since these are hard to find gluten free.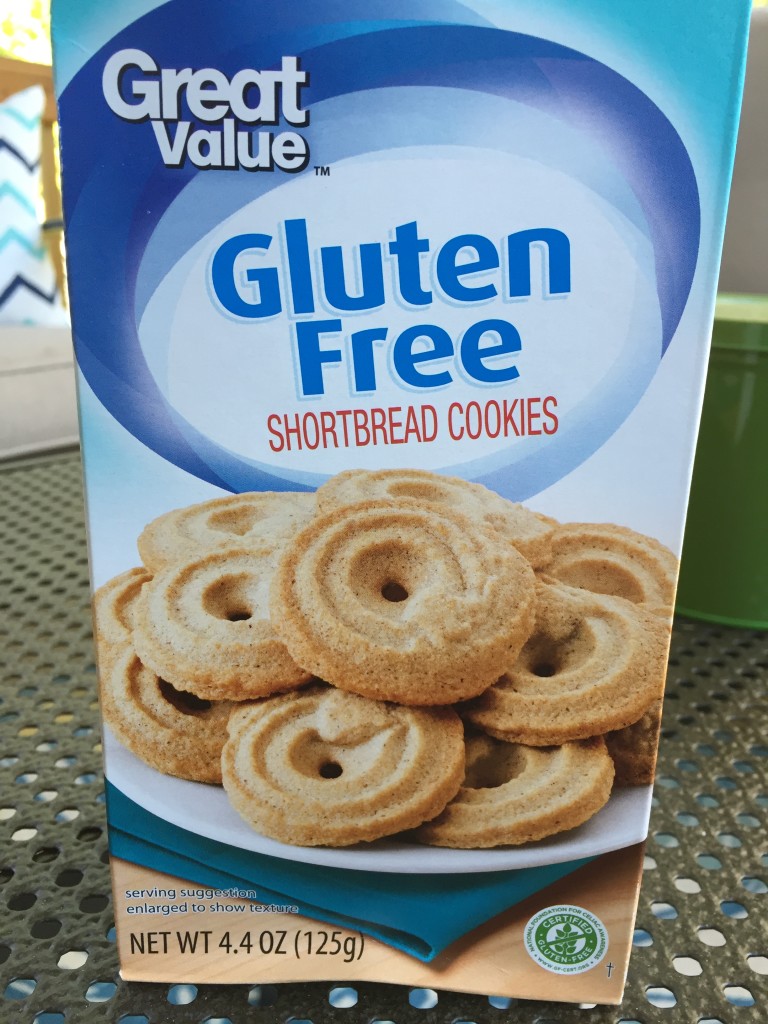 The Verdict: My husband and I tried these for an after dinner treat, and I tried them with afternoon tea as well. Overall – they are good cookies. A little crumbly, but not overly, especially for a gluten free product. They do have that classic shortbread taste — but they are not as sweet and melt in your mouth buttery as some of the name brands.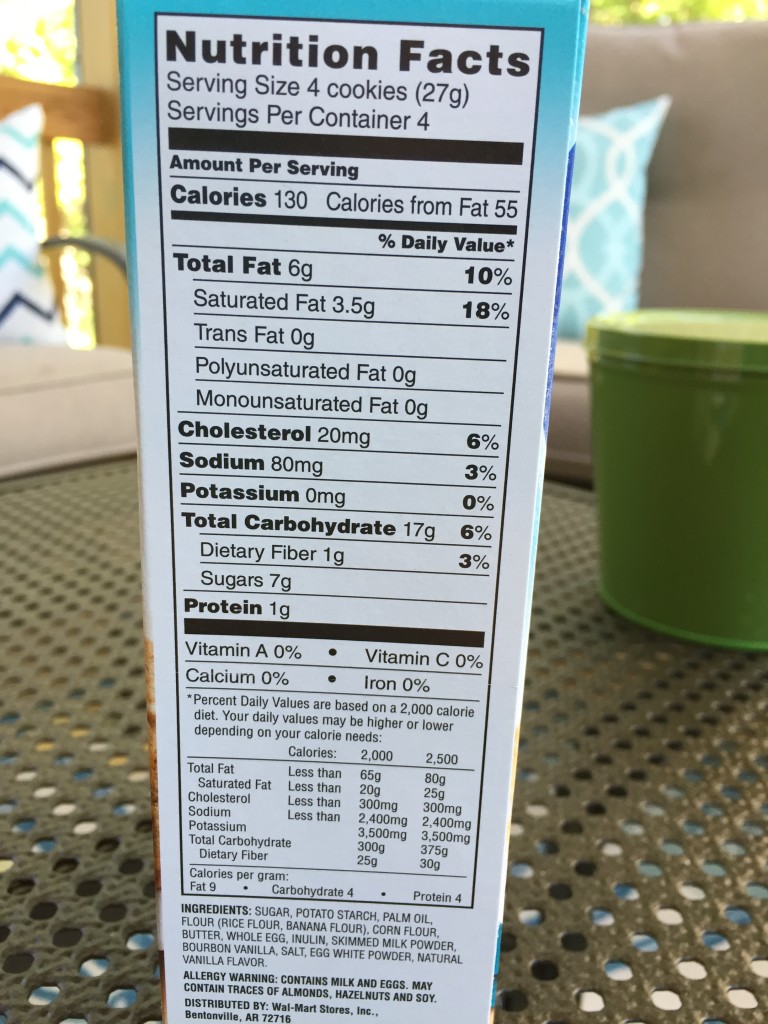 I don't think I will buy these regularly (I'm too easily tempted to eat them all the time) — but for only $2.18 (a steal for gluten free cookies!!) they are a fun treat to have so readily available for an afternoon tea with the girls or for a light dessert after dinner. I'm glad that Walmart is branching out into the gluten free market. This was a good first impression for their brand, and I will be interested to try more of their products.
***
Have you tried any of Great Value's gluten free line? What's your favorite gluten free store-bought cookie?
{Disclaimer: I enjoyed these cookies and wanted to share them with you! I was not compensated in any way, all opinions are my own, no affiliate links in this post. Thanks!}