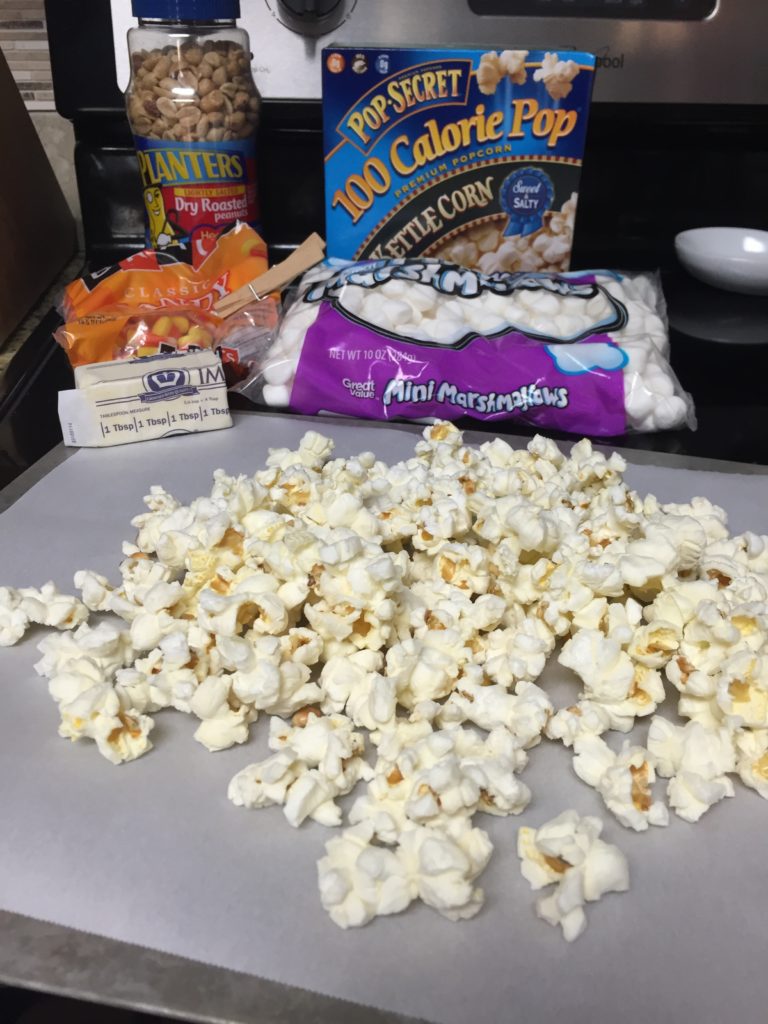 Pioneer Woman's Popcorn Balls were my "yummy link of the week" a few weeks ago in a Friday Favorites post. I've had the ingredients for weeks, but just got around to making them. (Please notice that the candy corn almost did not make it to the actual popcorn balls…no idea what happened 😉 )
The above picture is of the ingredients — I totally cheated and made microwave kettle corn instead of following the recipe and making my own. However, it worked out deliciously, and I just did not have time (nor the ingredients) to make popcorn from scratch…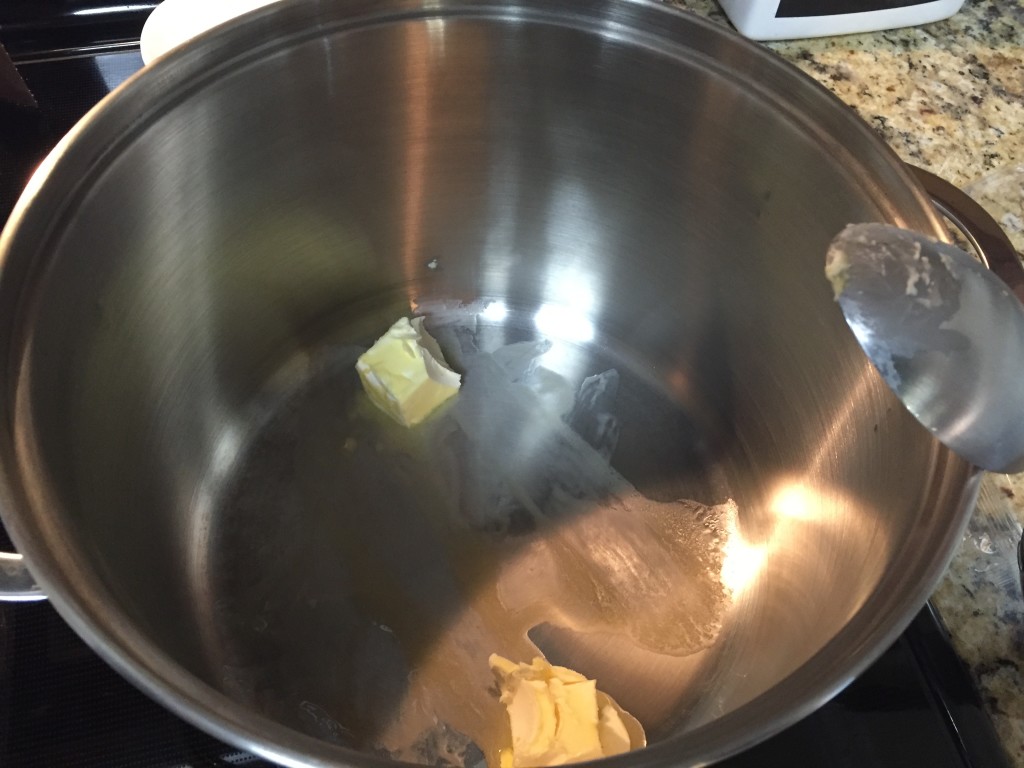 The recipe itself is very straight-forward. While I melted the butter in the large pot, I popped my popcorn in the microwave.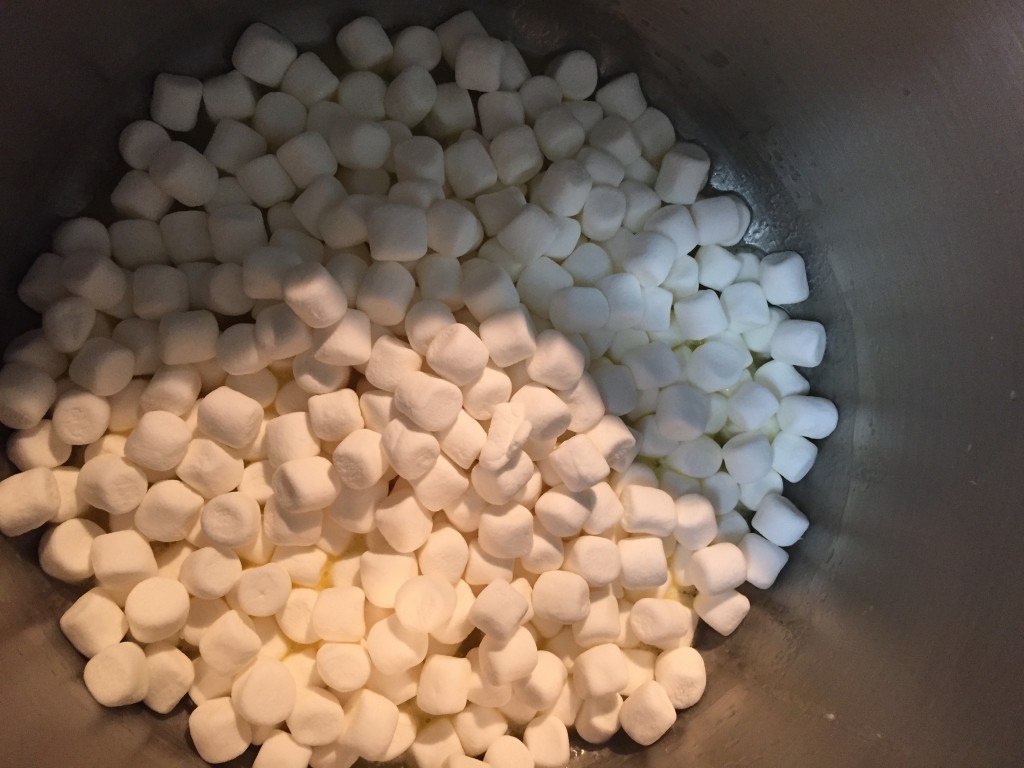 Add your mini-marshmellow and stir until melted. (Note: I probably added to many marshmallows, but I wanted them to stay together…)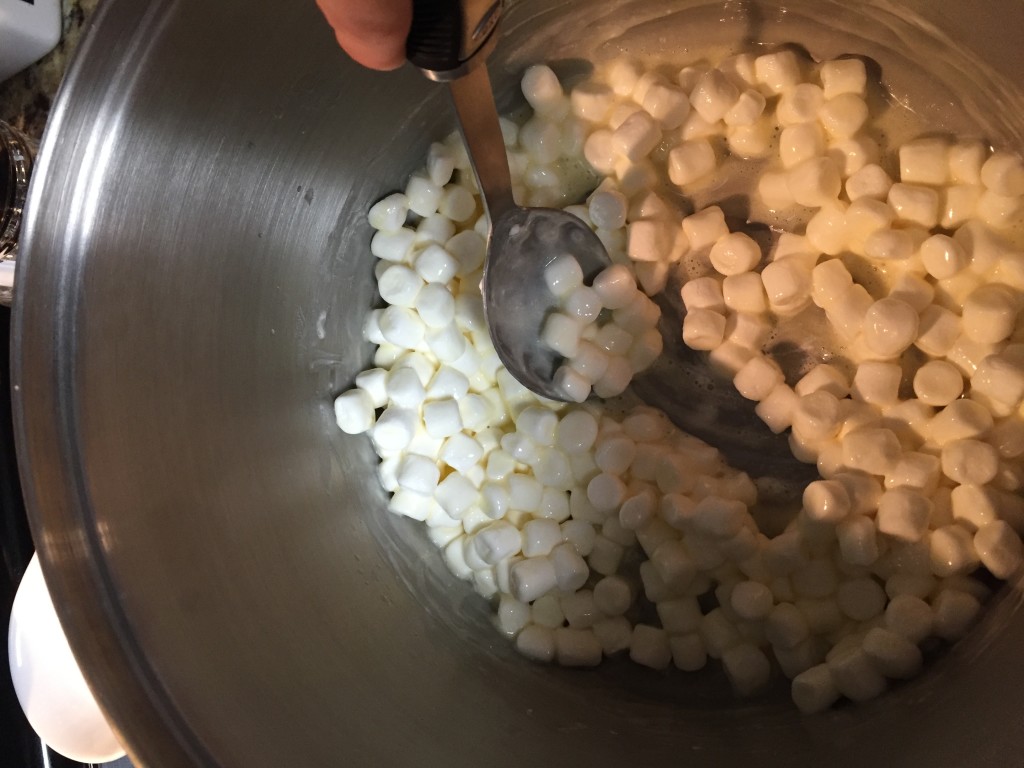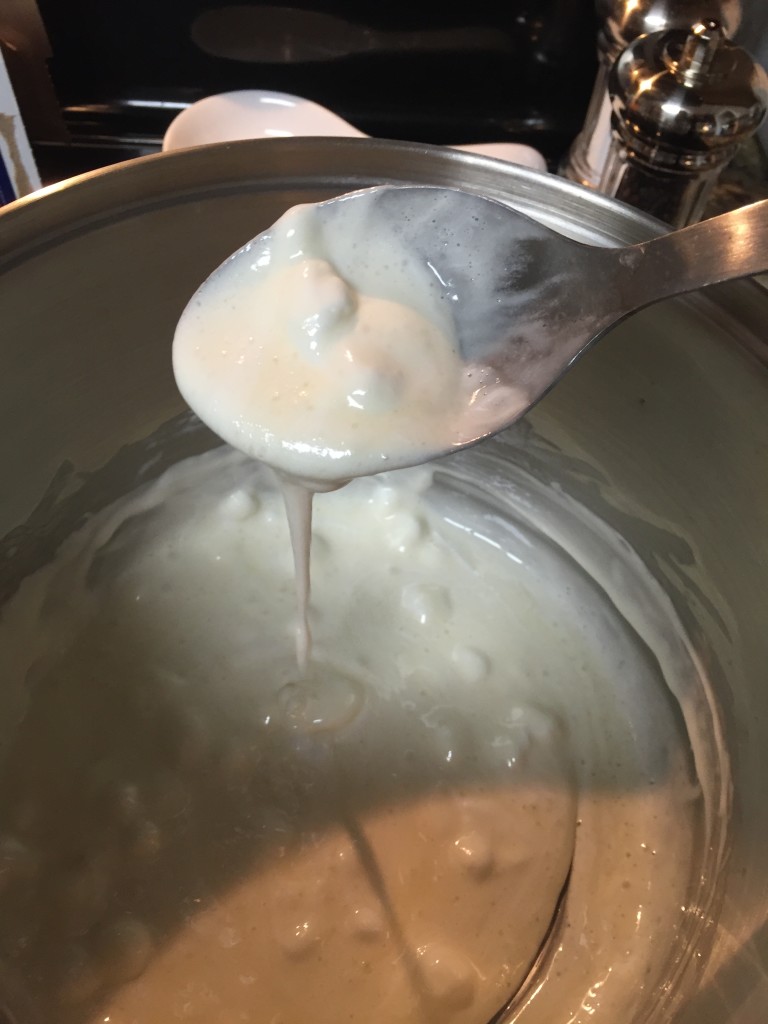 Looking good so far…Time to add the popcorn…make sure you turn off the burner at this point!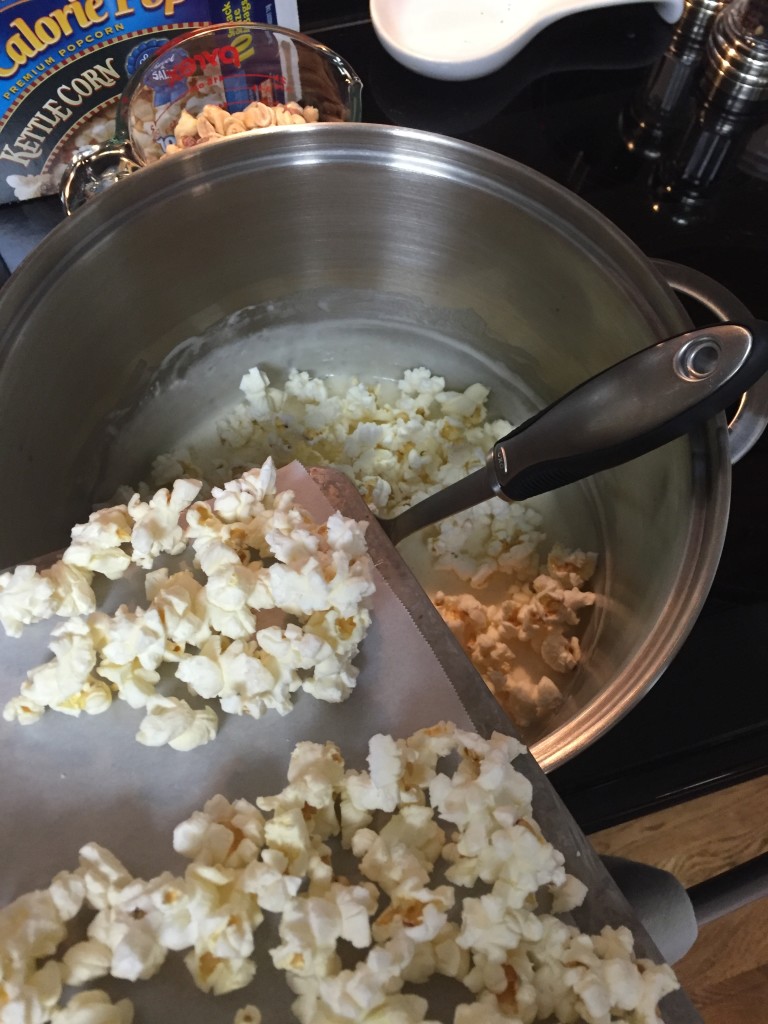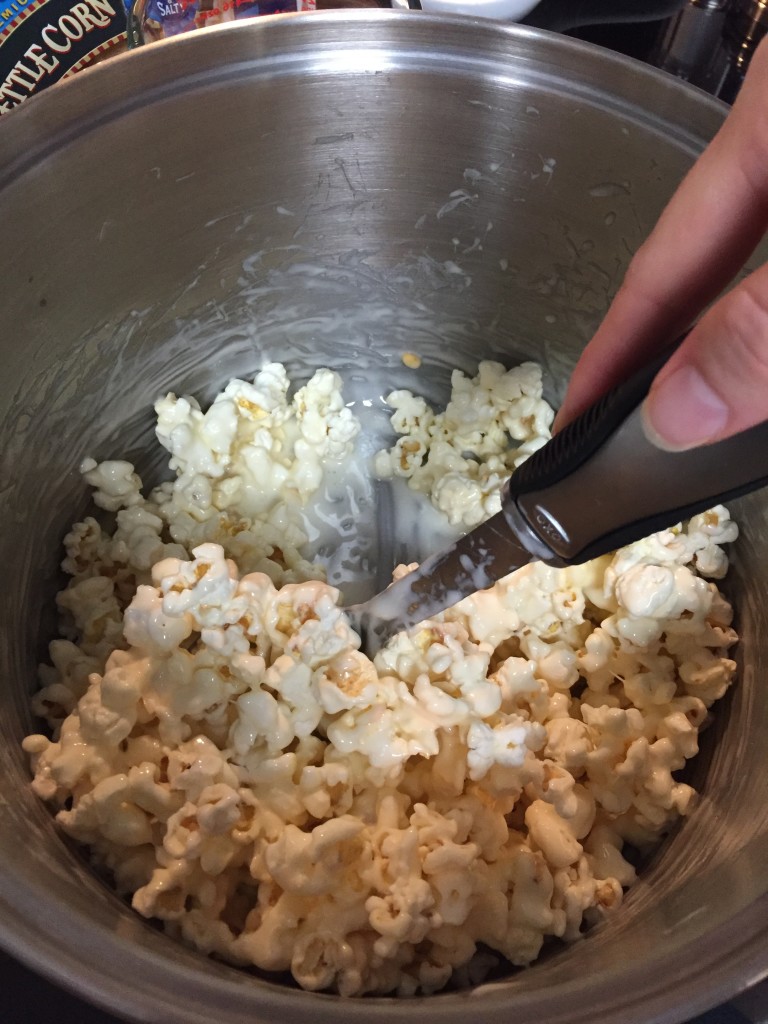 I mixed it just enough to coat it, but then quickly poured in my add-in choices before the marshmallow "glue" was able to cool.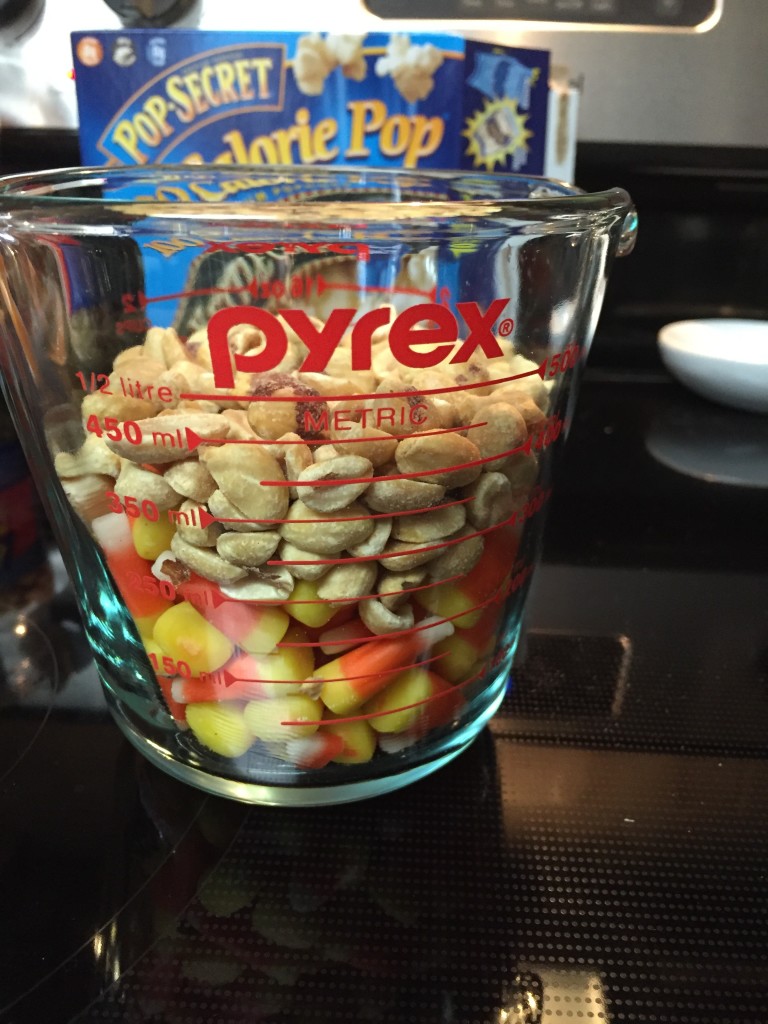 I followed what Pioneer Woman put in — candy corn and peanuts, but like she suggests I'm sure you can use a myriad of other goodies to make these versatile.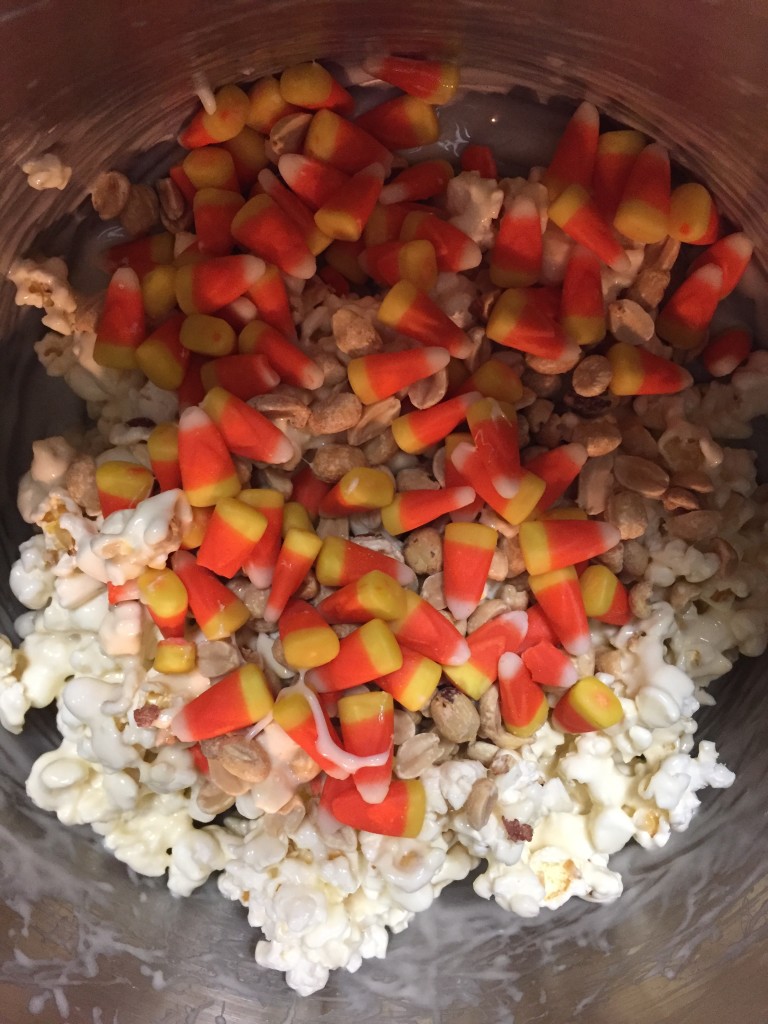 The above picture was taken right before I dropped my camera AKA my phone into the pot…oops…in case you're wondering, melted marshmallow is very sticky!!
The recipe then said to spray cooking spray on your hands and mold the popcorn mixture into balls; however, this was my first attempt. The mix was extremely sticky even with my hands coated with cooking spray. So I thought about it and tried to come up with something creative….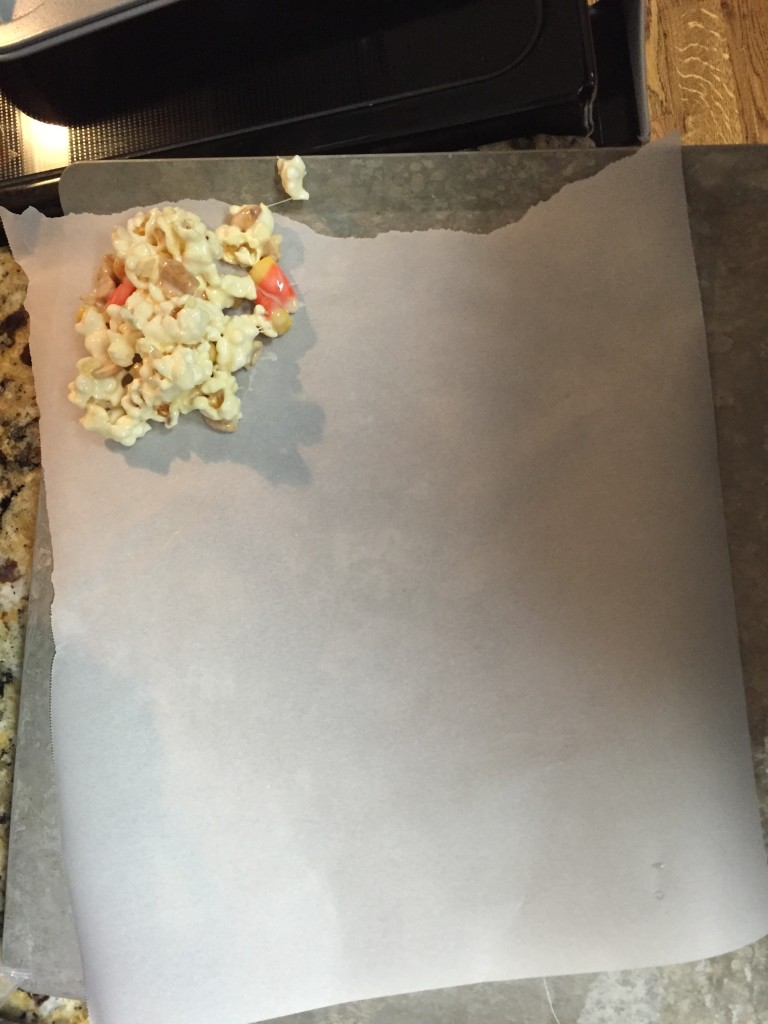 And the idea came to me to try muffin tins! I sprayed the tins with the same cooking spray and scooped the popcorn mixture into each one. I then set them aside to cool.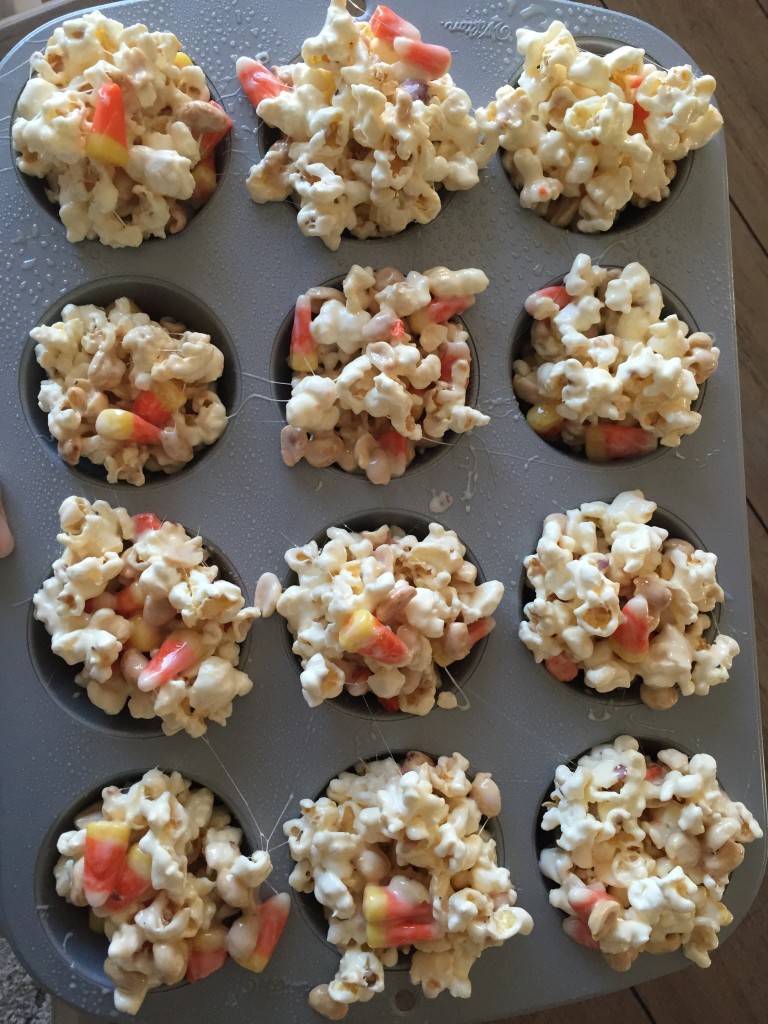 It worked out beautifully! And with much less sticky mess to clean up.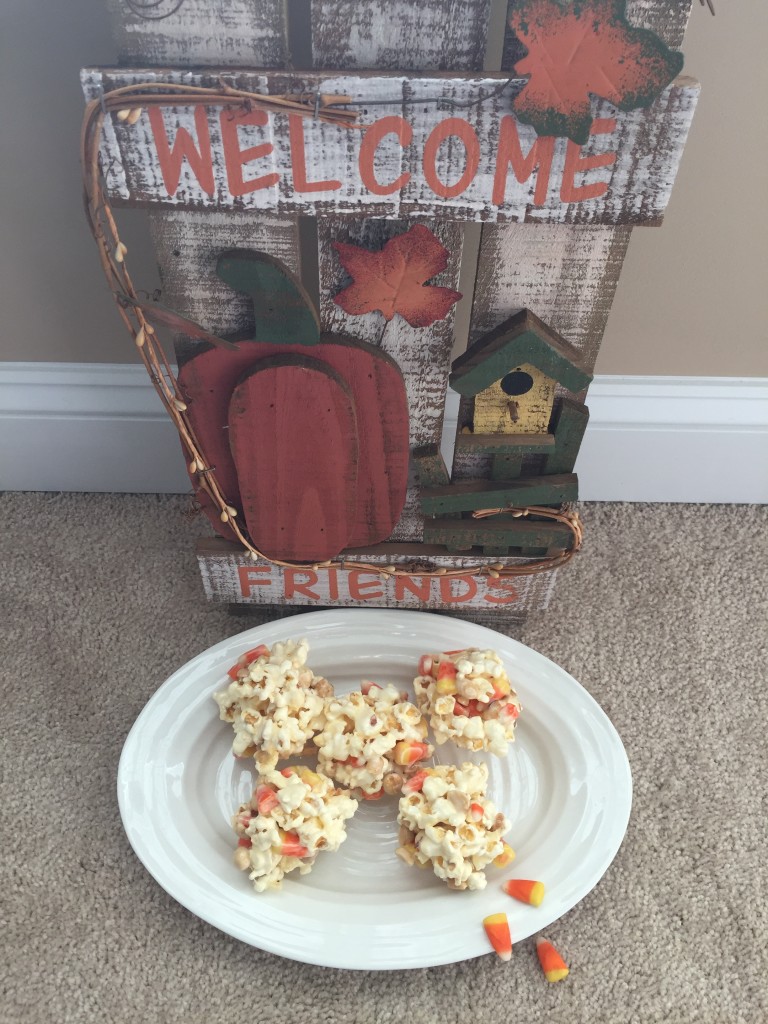 The Verdict: The end result turned out to taste similar to a rice crispy treat I would say. They looked very cute, but were extremely sweet. I think they were a little too sweet for us; however, that could be my fault for adding extra marshmallows! Overall, I think these would be a great fall snack to bring to a party, especially when kids would be there. The thought of adding other candy or nuts gives you unlimited potential to make these uniquely yours.
***
What do you think? Would you like a fall snack like these? What's your "go-to" snack to bring to parties?