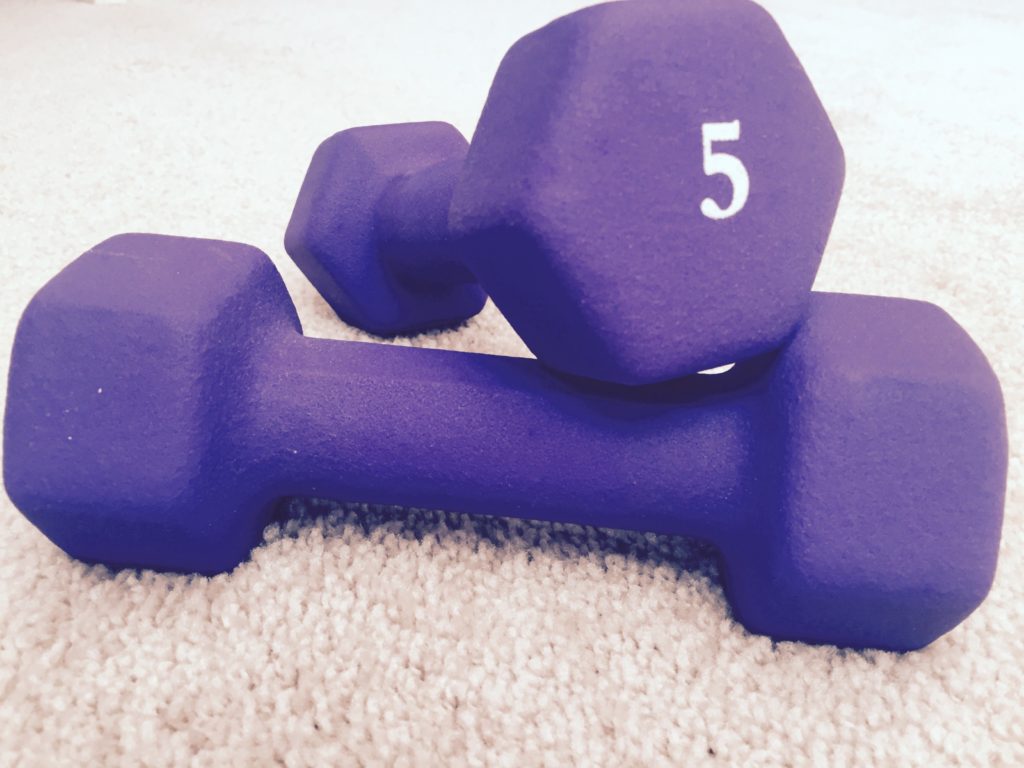 I should probably start out and say I'm writing this on a endorphin inspired high from exercising — I probably will reflect differently tomorrow when I can't sit down…haha 🙂
Oh, exercise and staying fit — such a popular topic in our culture today, so many opinions, so many options, so much advice. This is definitely not an advice post, I have absolutely zero qualifications to even tell you how to do a push up! This post is more a reflection from a different perspective.
For most of my life I have been very active — this probably is thanks to parents who preferred family vacations hiking through National Parks instead of lounging around on the beach (don't ask me which one I prefer now though 😉 ) and a family who took Sunday afternoon bike rides and played "Kick the Can" and Hide and Seek on Saturdays in our postage stamp Texas yard.
When I reached high school, I played volleyball, basketball, and went to "boot camp" at our gym in the mornings during off-season. In college, I trained and ran a half-marathon (although the "trained" part is a strong word for accidentally only running seven miles for our highest training run when we thought we ran nine…thirteen miles is rough after that type of non-reccomended training, trust me…)
Post college, I stayed active with running and doing workout videos — fast forward to the last year…I have failed miserably at any sort of exercise routine. Right after my wedding I took a break – my husband and I walked a lot with no real rhythm to it. We attempted to get back in the habit and then we found out we were moving and life became crazy.
Now, after being "settled" for six months, I'm finally trying to incorporate fitness back in – we've walked a lot here in NC, but I know I need to exercise more regularly and at higher intensities. And even though I took a long break – I'm excited to get back into it. It is amazing how much better I feel after even just thirty minutes.
A real motivator for me is working with patients and in hospitals — I see people who would give just about anything to be healthy and able to exercise like I am. People ravaged by disease, both marathon runners and fitness class teachers, both the fittest of the fit and ones who never saw the inside of a gym — now they all just have one wish: to be healthy again.
Not necessarily to run again, even just to walk again would make their day, to get to play with their grandchildren, hold their wife's hand, to walk their canine companion — all things I take for granted every.single.day.
This is the why I am going to start exercising again, the motivation is not going to be to lose weight or to gain muscle, nor to hope for compliments on how my jeans fit — but I am going to work out for those that can't exercise, for those who have lost their health, and I am going to stop taking mine for granted while doing some work to keep it.
***
Do you have a fitness routine? What's your favorite motivation to work out? Do you have a favorite fitness blog?
***
I'm not a fitness guru by any stretch of the imagination, but I follow a few blogs that are awesome for tips, ideas, and motivation:
For runners: The Hungry Runner Girl
For all types of fitness: The Fitnessista
For cross-fit/running/barre: A Foodie Stays Fit
For really healthy nutrition to fuel your exercise: Cotter Crunch