Hi friends! It's Friday!! And next Friday is…Christmas!! Whoohoo (or not if you still have shopping to do…)! This past weekend felt like a whirlwind as we made a trip out of town for a beautiful wedding. We came back to a busy week with work stuff and some fun after-work Christmas activities. Tonight we are going to the Candlelight Christmas Tour in Old Salem — I purchased tickets in November as they sold out quickly…hoping that means it will be a great time!
How has your week been? What are your weekend plans? Here are some favorites from the week, both in life and in links 🙂 
Life Lately: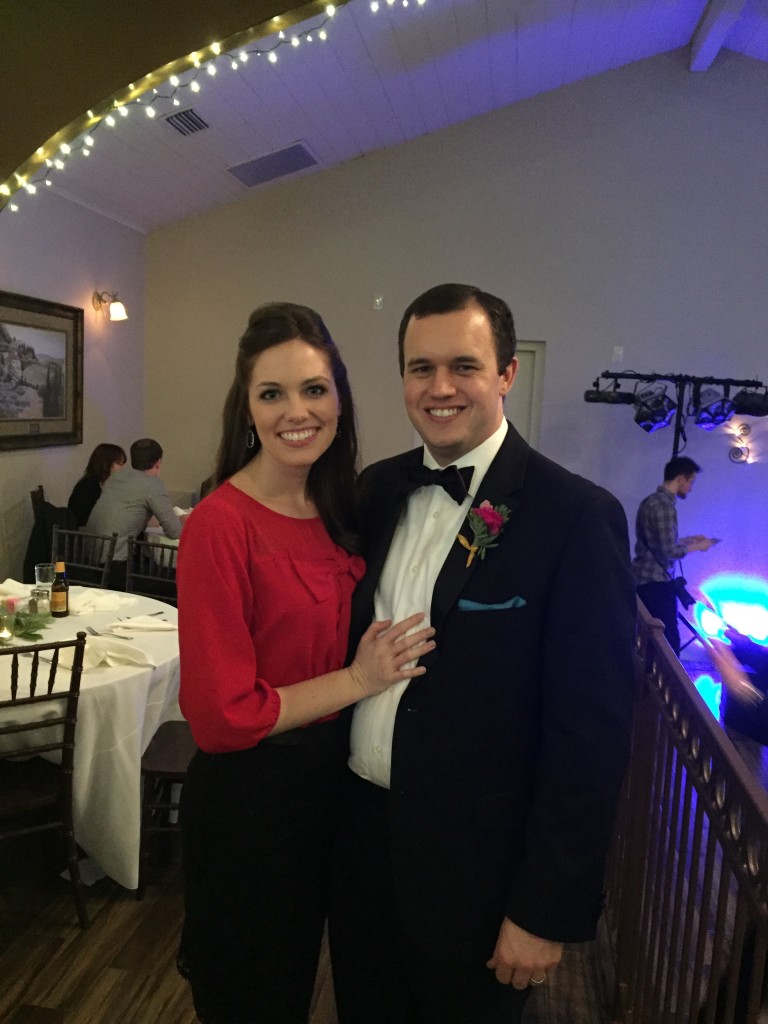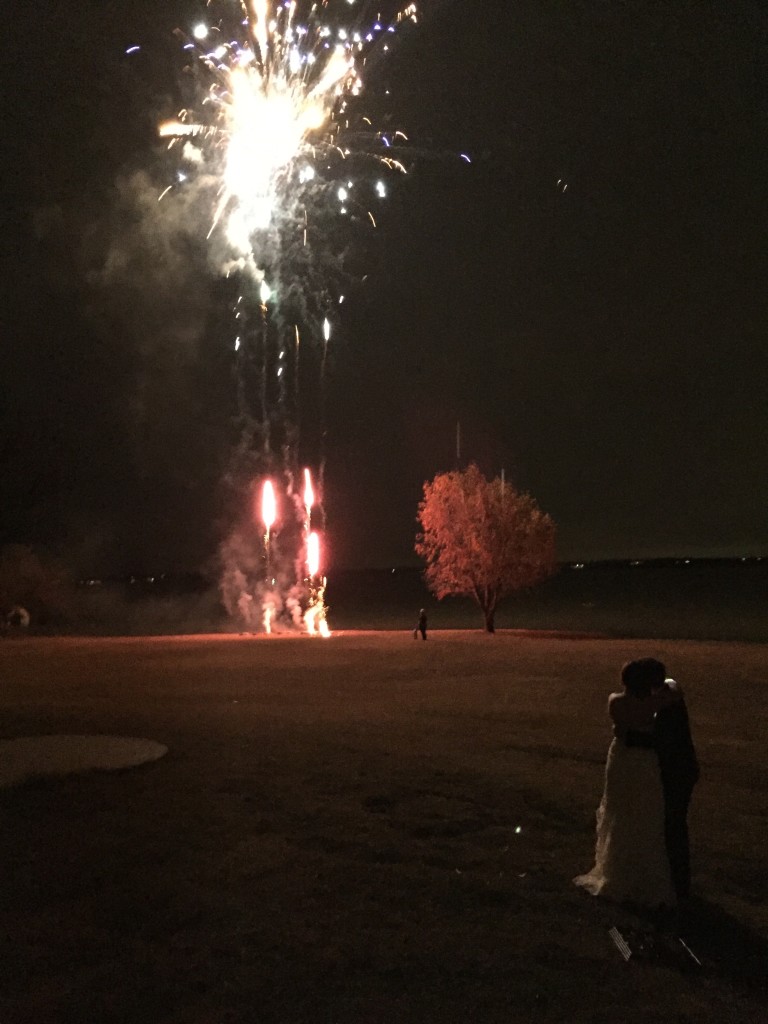 Christmas Wedding. One of the most beautiful weddings I have been to, joining two of the most amazing people I know. Only posting a dark and shadowy picture of the bride and groom here since I don't have their permission — but trust me when I tell you it was a wonderfully sweet, God-honoring ceremony with a joyful celebration following as we joined with them in their happiness.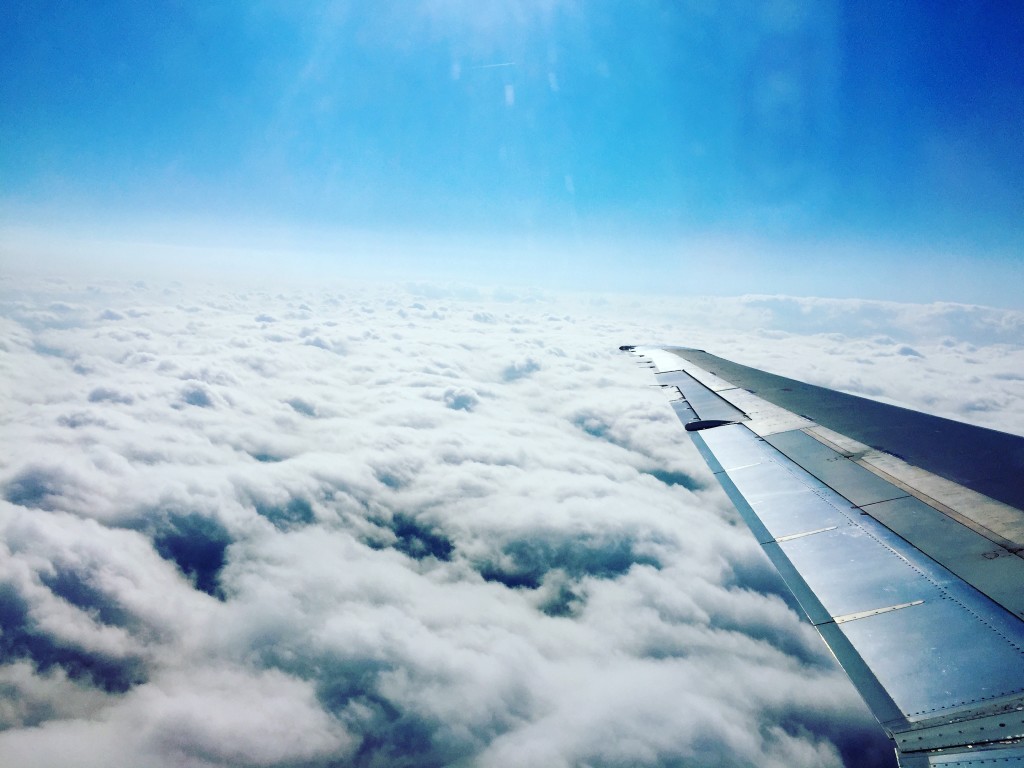 Clouds. I love flying through the clouds because I imagine one day asking Jesus when I get to heaven if I can jump and dance through them 🙂 Really, though, their fluffiness stretching as far as the eye can see just begs for someone to hop, skip, and jump their way to the horizon beyond.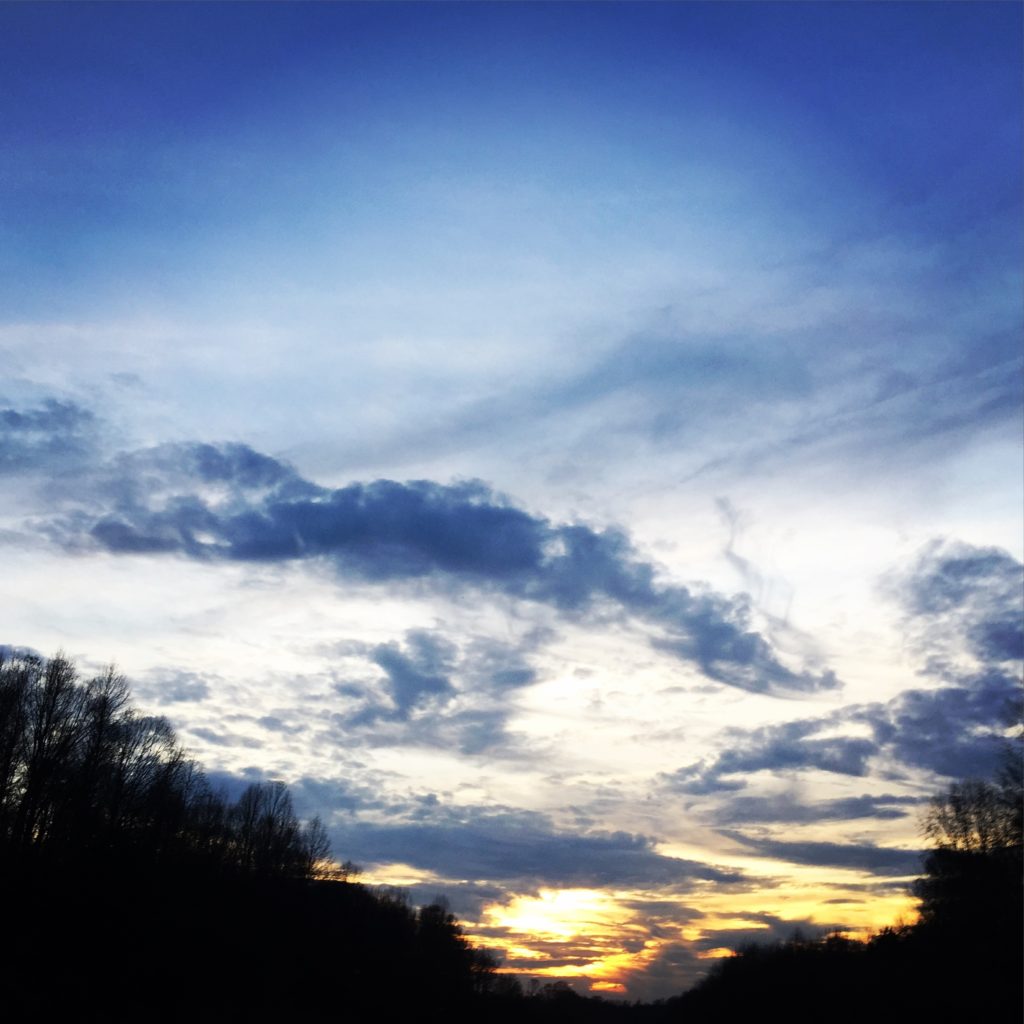 Winston Salem Welcome Home. Posted this photo on my Instagram — this was our view driving home from the airport — just breathtaking. North Carolina skies definitely like to put on a show.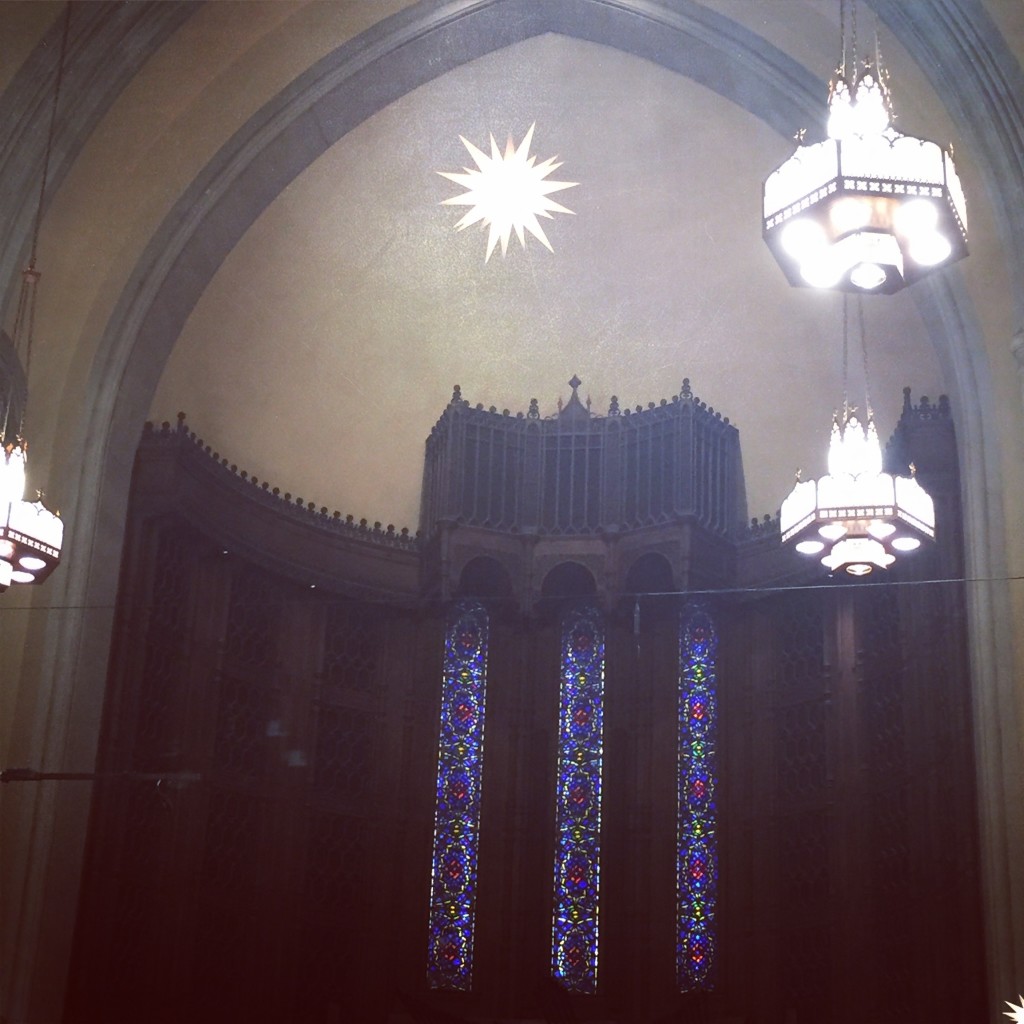 Handel's Messiah by the Winston-Salem Symphony. I believe this is an annual performance here in Winston, and we were so glad to be a part of it! The symphony played wonderfully, they had twenty-five professional singers who sounded amazing, and the historic church where it took place created a wonderful atmosphere.
Links Lately:
Ever wonder if you're "missing your life" thanks to work and busy schedules? This video clip gives four wise thoughts on how to make sure that is not one of your regrets. I especially like "Separate the rocks from the sand" mentality.
A great Relevant article speaking to Christians encouraging us to share what God is for rather than what he is against — it does not say God is ok with anything and everything, but it does show compelling research that all of the recent arguing and dissension does not assist in spreading the message of God's transformative work in our lives.
As we approach the New Year and all begin to make fresh goals for 2016 – these seven rules of personal productivity could be very helpful in assisting us to actually achieve those goals.
I may have mentioned before, but I love Fixer Upper on HGTV. The third season is currently in progress, and Chip and Joanna are still just the sweetest couple! They celebrated their 12th anniversary during the first episode on season three –Chip threw a surprise party for Jo — it was just precious and thankfully, there was a photographer who captured all the details for Style Me Pretty's website.
Yummy Link of the Week: To everyone who thinks hot chocolate is synonymous with the Christmas/Winter season, here is a "healthy" hot chocolate mix recipe which could also be great as a last minute stocking stuffer too 🙂
***
Christmas is coming!! What are your weekend plans? Favorites for the week?