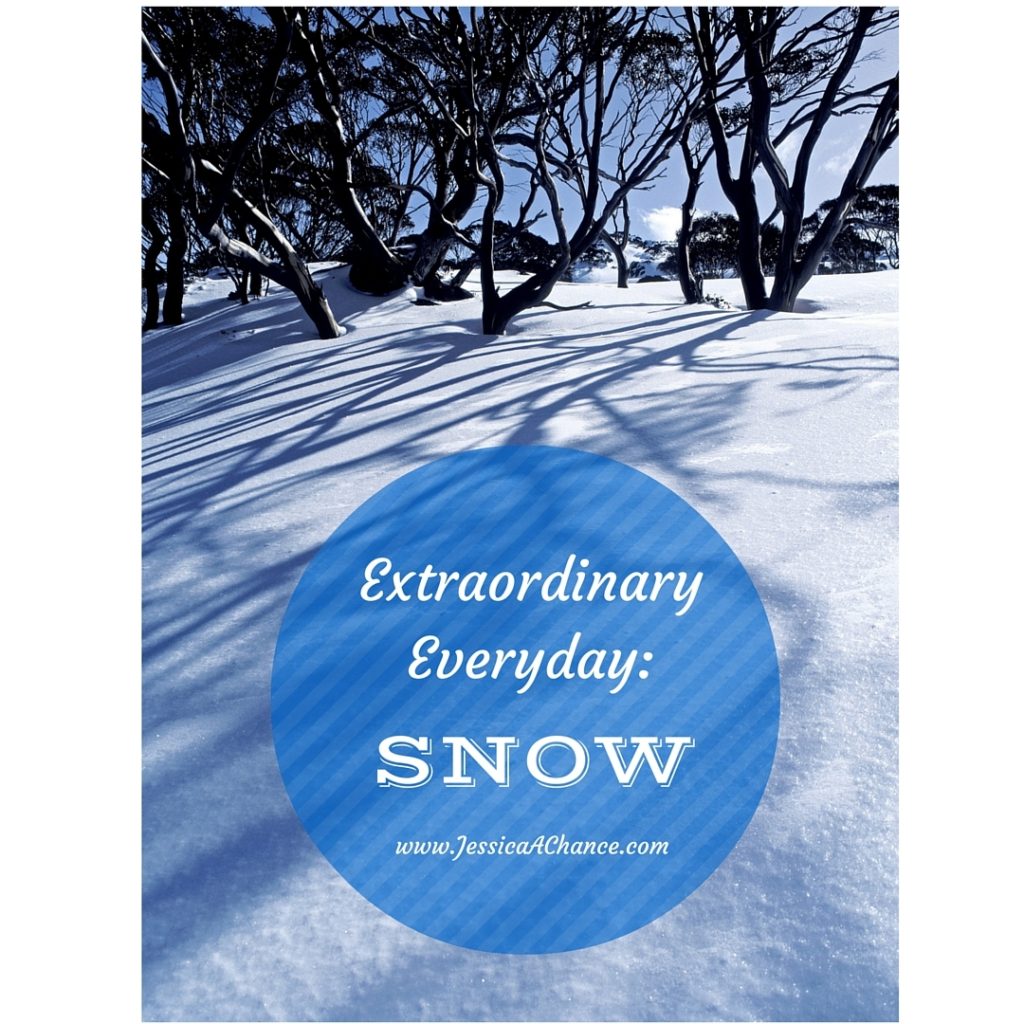 The difference is in how they announce themselves.
Rain versus snow, that is.
One loudly pounding on windows and doors, alerting you to grab an umbrella on your way out to work. The other creeping in, silently, stealthily like a mother whose newborn is sleeping, the powdery offering awaiting you as blinds are opened to greet the morning.
Both have their purpose, both have their season — yet only one is so very magical.
If you were alive in the United States this past weekend, chances are you heard a lot about snow. Winter storm Jonas buried some of the East Coast states with more snowfall than they have had in years in just one weekend. And while some are just ready for their newsfeed to display something other than people playing in the snow or links to weather forecast – I had to stop and reflect on this everyday weather occurrence that never ceases to get large amounts of press, especially in the cities where it rarely occurs.
When you think of snow, what comes to mind? If you lived in Minnesota or Maine for some of your life, it's a common, winter occurrence during which life continues on as usual. For those of us who grew up in Texas or Florida, snow is a rarity, a mystical weather happening that renders all of us incapable to continue on with our daily lives. For others who have moved all over the country, there's a love/hate relationship with snow — it's fine if it doesn't interfere, as long as we can go on with business as normal.
As I scrolled through social media this weekend, saw YouTube videos with teachers begging for snow days and time lapses displaying the sheer magnitude of this storm along with grown adults sledding down hills in all manner of conveyances, I decided that snow, in a variety of ways does make our everyday life a little more extraordinary.
Snow (and a snow day) is magical. I don't think anyone can deny the fact that falling snowflakes are a mystical and dreamlike sight. No matter what you think when the snow is actually on the ground — the process of a snowfall is beautiful. Remembering that every one of those snowflakes is unique only adds to the enchantment and excitement a snow day brings.
Snow Days bring out the "kid" in us. Do you remember? The hope, the anticipation, the need you felt as a child for that snow day? Growing up in Texas, we had a lot of false alarms, but there was nothing like seeing your school district scroll along the bottom of the TV screen with the word "Closed" behind it. If we were lucky it was the night before so we could sleep in, but even if it was the morning of — it wasn't long before we were all suited up and outside making a "Texas" snowman and attempting to sled down our barely sloped driveway.
As an adult, the "snow day" isn't as fun as work demands usually continue whether the roads are icy or not; but if work does get put on hold — you can find plenty of adults outside sledding with their kids, having snowball fights, and enjoying their coffee in the brisk winter chill. And as we do these things, the joyful experiences of younger days, other snow storms, and the memories that come along with those warm us right along with the coffee.
Snow Days give us the chance to "Be Still." So far in my adult life, I've lived in three cities — Little Rock, Dallas, and now Winston-Salem — and all three basically shut down when it snows. This is probably because they all share a total of ten snow plows and six sand trucks and half of both of these are always being repaired when it actually snows — so needless to say, most of the roads are undriveable.
However, despite being the laughingstock of our northern neighbors, there's something special about a day where nothing is open, roads are impassable, and there's nothing to do besides stay home, snuggle in, and just be. There's no schedule, no appointments, no to-do lists — there's just giggles of children playing outside, hot cocoa, a cozy fire, and warm meals. Time to think, time to be, time where you have no excuse not to rest.
Snow Days evoke thankfulness….or they should. As the frigid winds whooshed through our neighborhood this weekend, literally rattling the windows and blowing snow up into little tornadoes of white powder  — I said over and over how thankful I was for a warm home. Of course, I can be thankful this weekend as the temperatures dropped drastically and the weather turned nasty, but how many other days each year do I forget the gift that a reliable shelter is?
This isn't to induce any guilt trips — just an observation I made in my own life this weekend — how easy it is when life is good, or the weather is good, to forget how much we have been given in both categories. Snow Days help us remember the myriad of good gifts in our lives of which we have to be thankful.
Snow Days make memories. As we careen through our lives from activity to activity, appointment to appointment, we don't realize how much the little things matter. How much those little things will be remembered by our children, by our friends, by those we love.
I will never forget one winter, right before we moved to Texas from Connecticut, we had nineteen blizzards and so.much.snow. I know my parents had to be so tired of entertaining us with the double digit snow days we had that year. However, one snow day, my dad decided he was going to build us an igloo in the backyard. A real igloo — made snow brick by snow brick with water that froze to help seal the cracks and make it completely legitimate. I think we "helped" but we became cold and distracted easily so he did the majority of the work. One of my fondest memories of any snow day is crawling inside when he finished. We all gathered around in a circle and drank steaming hot cocoa from a thermos. That was almost twenty years ago now, but I won't ever forget it.
That's how snow days make our everyday extraordinary — they magnify our easily forgotten ability to slow down, to treasure the moments. They bring out our inner child, and they assist in making some of the best memories we will ever have. And that's what finding meaning in the mundane moments of life is all about.
***
Did you get snow this weekend? What is one of your best snow day memories?