Happy Friday! We made it through the first full week of 2016! If you're new around here, I like to spend our Friday time together sharing my current favorite things from both my life and from around the internet. The best part about Fridays, though, besides the upcoming weekend, of course, is hearing about your weekly favorites! Feel free to share with me in the comments – I would love to hear!
This was a recovery week for us here at the Chance household. Not only did the post holiday/travel/eating way too many sweets crash occur, but with the rather unexpected, eventful end of 2015 (read – hospital stay for me), we are especially looking forward to some rest and relaxation this weekend.
What are your weekend plans? What were some favorites for you this first week of 2016? Here are some of mine.
Life Lately
Christmas with the family. Despite how the break ended, my husband and I had a wonderful time with our families during Christmas time. Besides enjoying the Gaylord Texan's ICE exhibit, we spent time catching up with family and friends and just enjoying the magic of the season.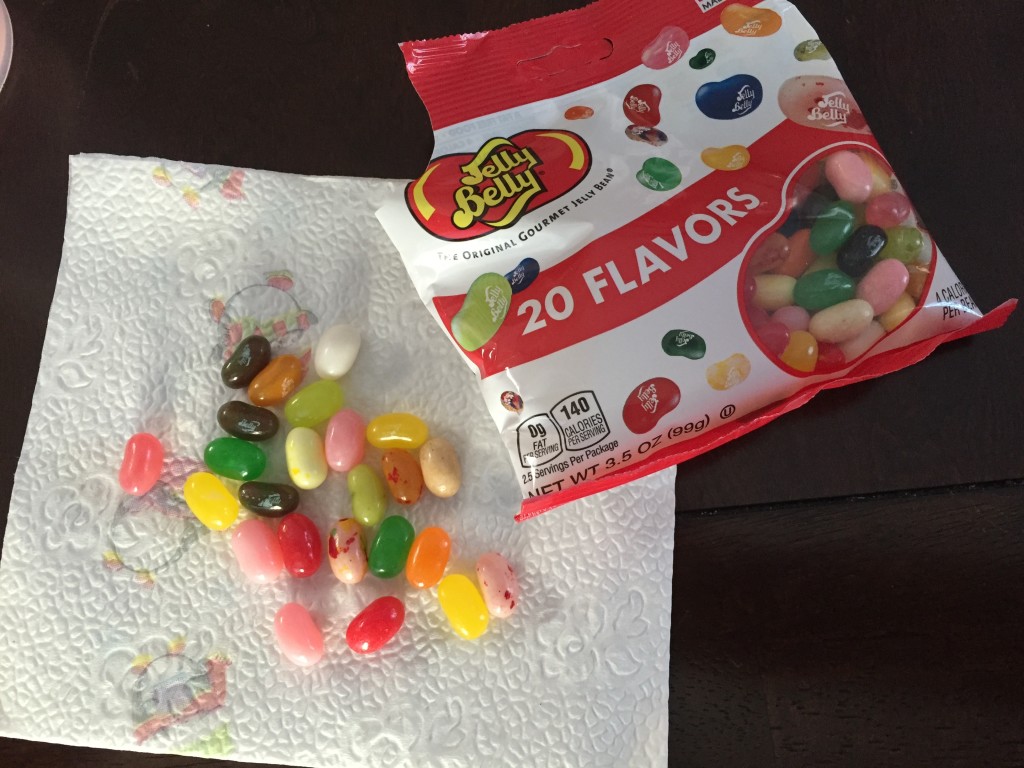 JellyBelly Jellybeans. I never buy these myself, but we received some of these cute little packs as stocking stuffers. Most of the flavors (besides licorice – ugh) are really yummy, and they have been a fun little treat for me this week while writing.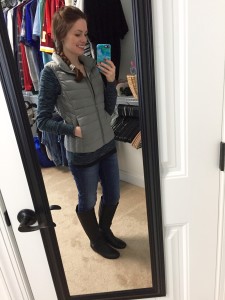 Christmas Clothes. I've made no secret that I'm challenged when it comes to fashion and shopping for clothes — there's a reason I use Stitch Fix (this mirror picture is also why I don't fashion blog – haha – I digress)! But, just in case you weren't convinced,  more evidence is found in this picture: Sweater – mom via Loft Outlet; Vest (which is SO warm) – sister-in-law via this NYC store; Jeans- Stitch Fix; Boots – shopping trip with mother-in-law; Necklace – bday gift from mother-in-law; and earrings – bday gift from my best friend.
You see? I think I bought the socks I'm wearing under the boots, but that's about it 😉 (Well, actually, I did buy the boots — with a lot of kind, firm encouragement from my MIL 🙂 my old boots had holes in them…oops!). Thank goodness for Christmas gifts of clothes — I benefit greatly as I can finally throw away shirts from middle school…ahem…and feel like I look halfway put together 🙂 .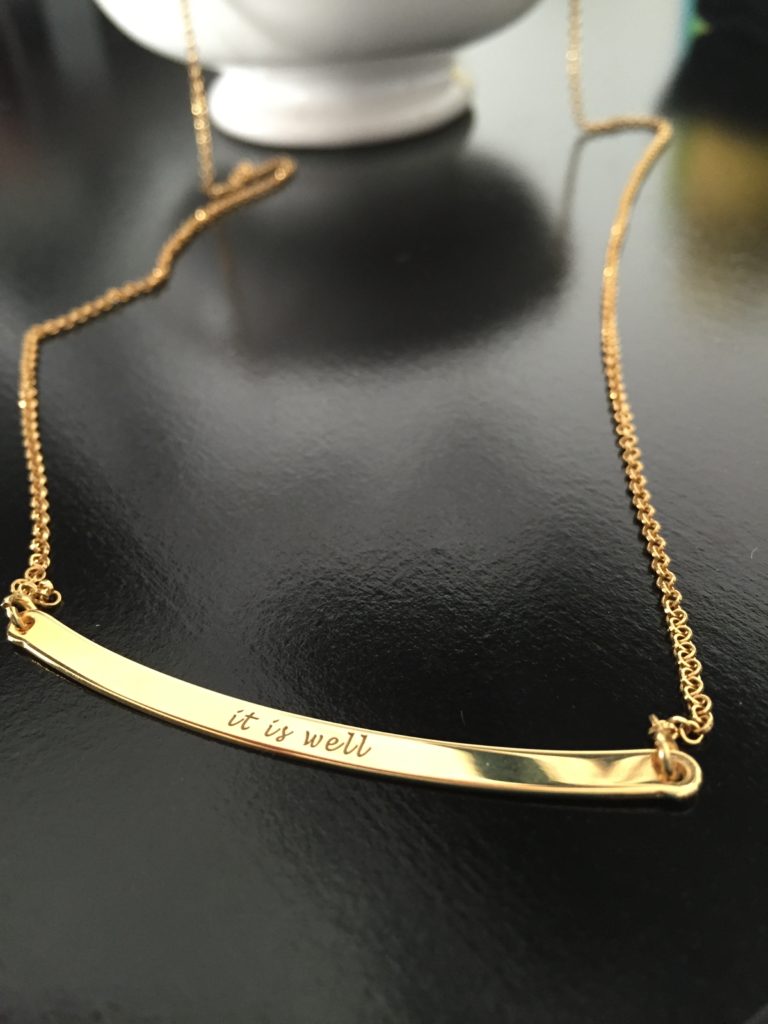 "It is Well" Necklace. This beautiful necklace was a Christmas gift from my best friend in California. I love it. It's classic, delicate, but most of all the phrase inscribed floods my heart with peace. "It is Well" is taken from one of my absolute favorite classic songs as well as this recent modern favorite — I am so happy I now have a daily, tangible reminder of such a great truth.
Links Lately
"…time management isn't just about time: it's also about energy." Reading Anne's words on time management over at Modern Mrs Darcy was a lightbulb moment for me this week. As we begin to plan our 2016, it is so important to delve deeper than just asking the question, "Do I have time for this?" Instead ask yourself not only do you have the time, but also the energy for the task, hobby, or new commitment.
If you're from the Winston-Salem area and one of your resolutions is to explore the local culture this year – this list of 22 Best Things to Do in Winston-Salem is for you. Let me know if you have other things to add 🙂
Recently, some of my best friends and I were talking about memories, pictures, and how we used to scrapbook. One friend lamented that she wasn't able to keep up with her baby books for her quickly growing children, yet she wanted to preserve her precious memories. Enter this site I found the other day — Qeepsake — you sign up and get daily texts asking questions about your children. When you text back, the site makes your answers into an online "baby book" of sorts for your kids. Brilliant! Saving this for the future!
If you're looking for some new makeup in the New Year, I enjoyed this post from Cupcakes and Cashmere. I like when bloggers share their favorite beauty products, but often the picks are pretty pricey — this article showcased more common brands at reasonable prices.
Yummy Link of the Week: I've shared how much I love my crockpot and live for the ease of fix and forget meals. I saw this article to get your New Year's meal planning off to a great start: 24 "Dump" Dinners You Can Make in A Crockpot. Sign me up. These look delicious and better yet: easy.
***
It's your turn! What are some of your favorite things this week? I would love to hear in the comments! Have a wonderful weekend!!