You know, some weeks you are just more in need of a Friday than others, right? This would be one of those weeks for me. It's been a packed seven days, full of really great stuff, every bit of it, but I'm exhausted and very ready for the weekend!!  According to the forecast, this weekend may include being homebound due to a North Carolina "blizzard." Walmart yesterday was CRAZY. Highly discourage going at 4pm on the last day before the weather is forecasted to become dire…but I digress.
As you will see below, despite the busyness of the week, there were still quite a few things in life and around the web that made my everyday extraordinary. I would love to hear about what's making your everyday extra special — feel free to share in the comments!
Life Lately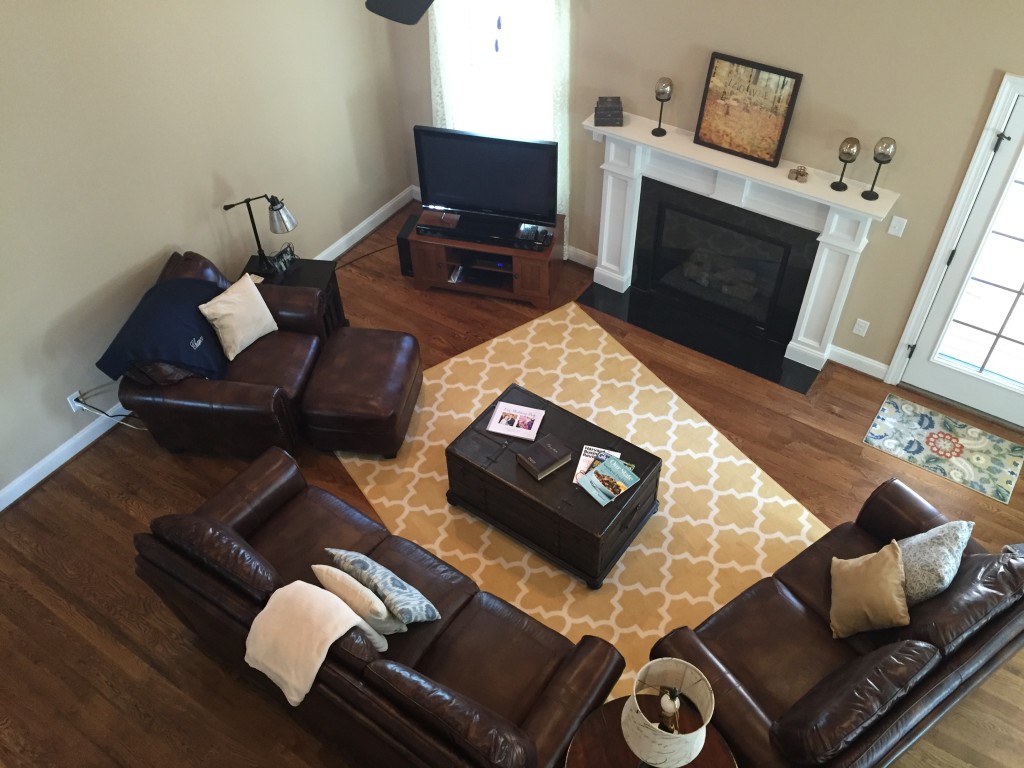 New Living Room Rug. In preparation for our soon to be furry, shedding four legged friend — we switched our living room rug from a thick ivory (nearly impossible to vacuum) shag carpet to a pretty gold (vacuuming takes two seconds) flat rug. Although somewhat sad about the switch, my outlook brightened considerably once the well priced Target find was actually here. Now to find some new pillows…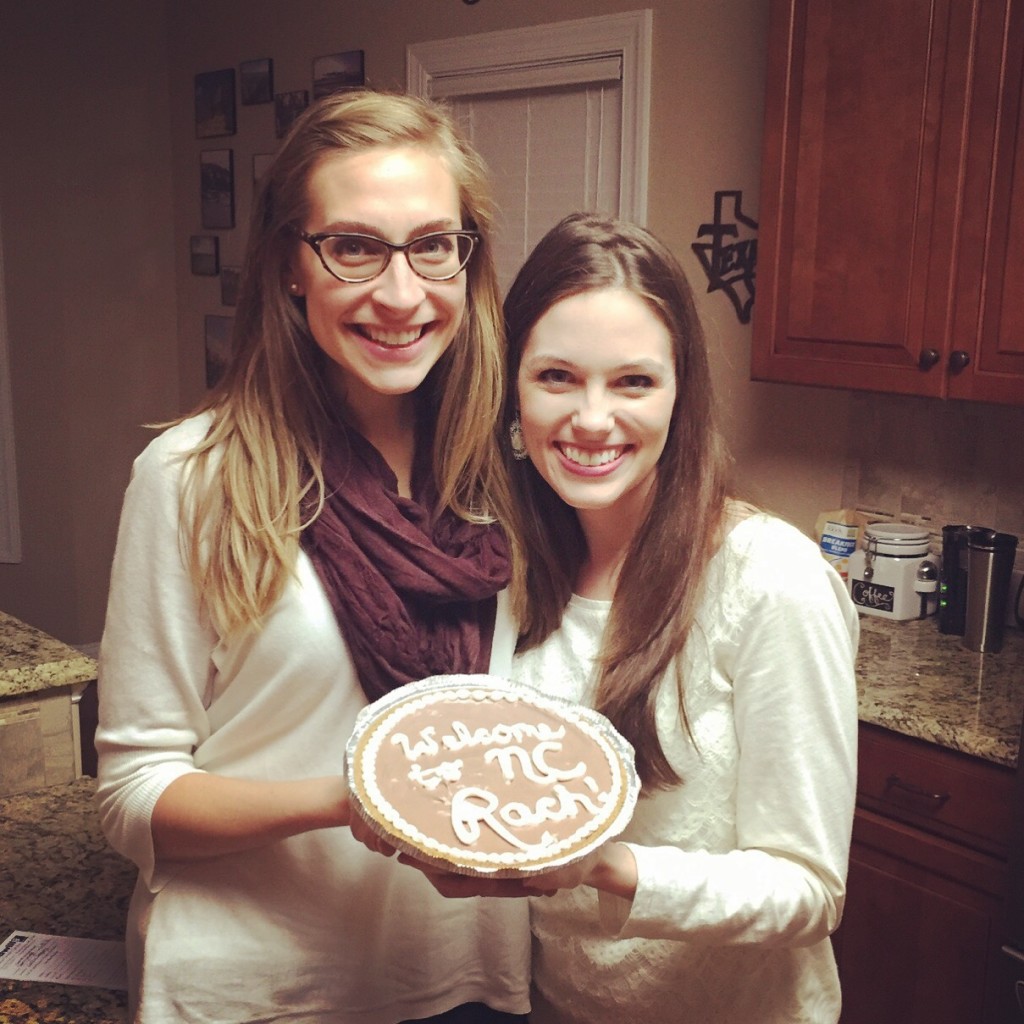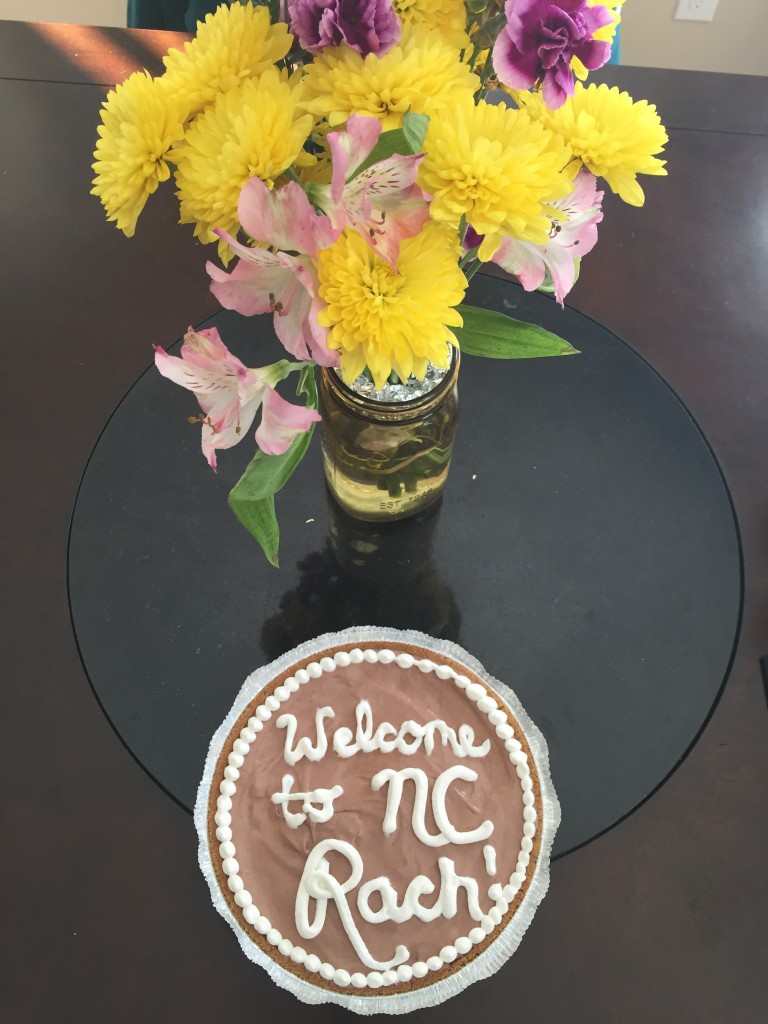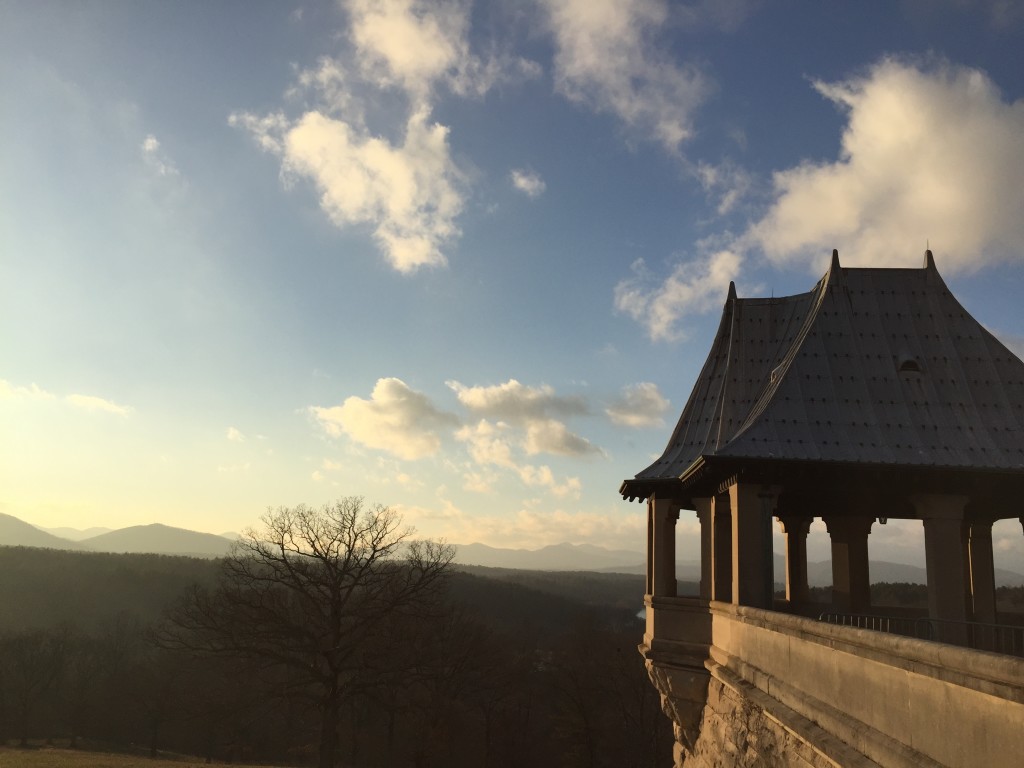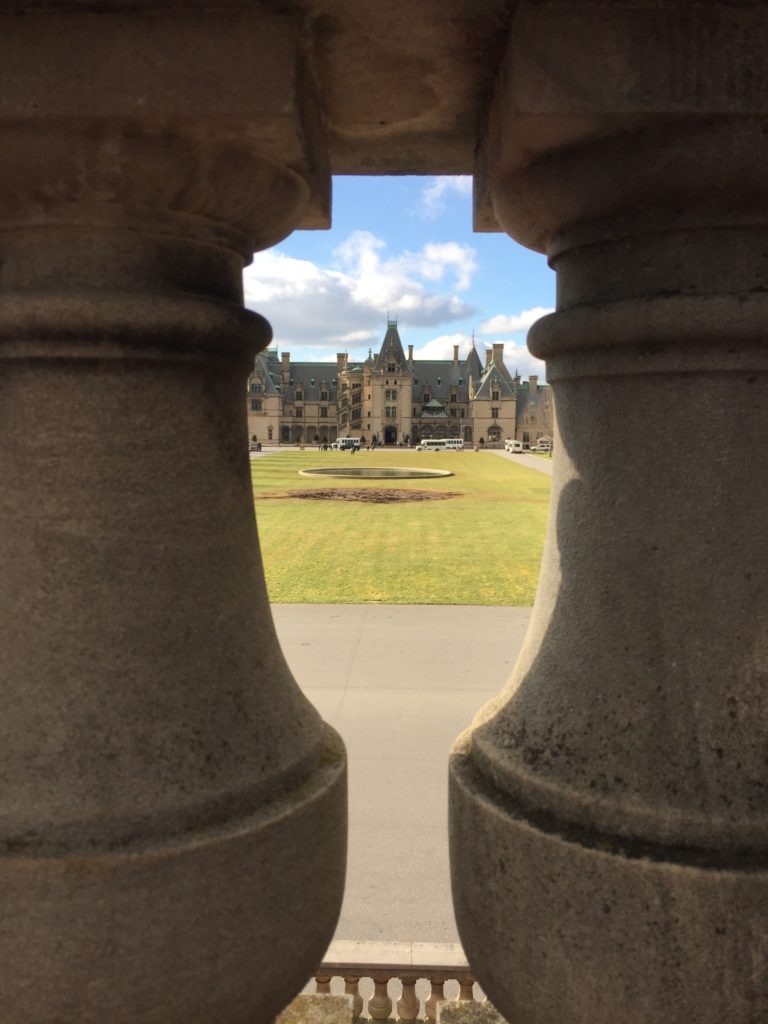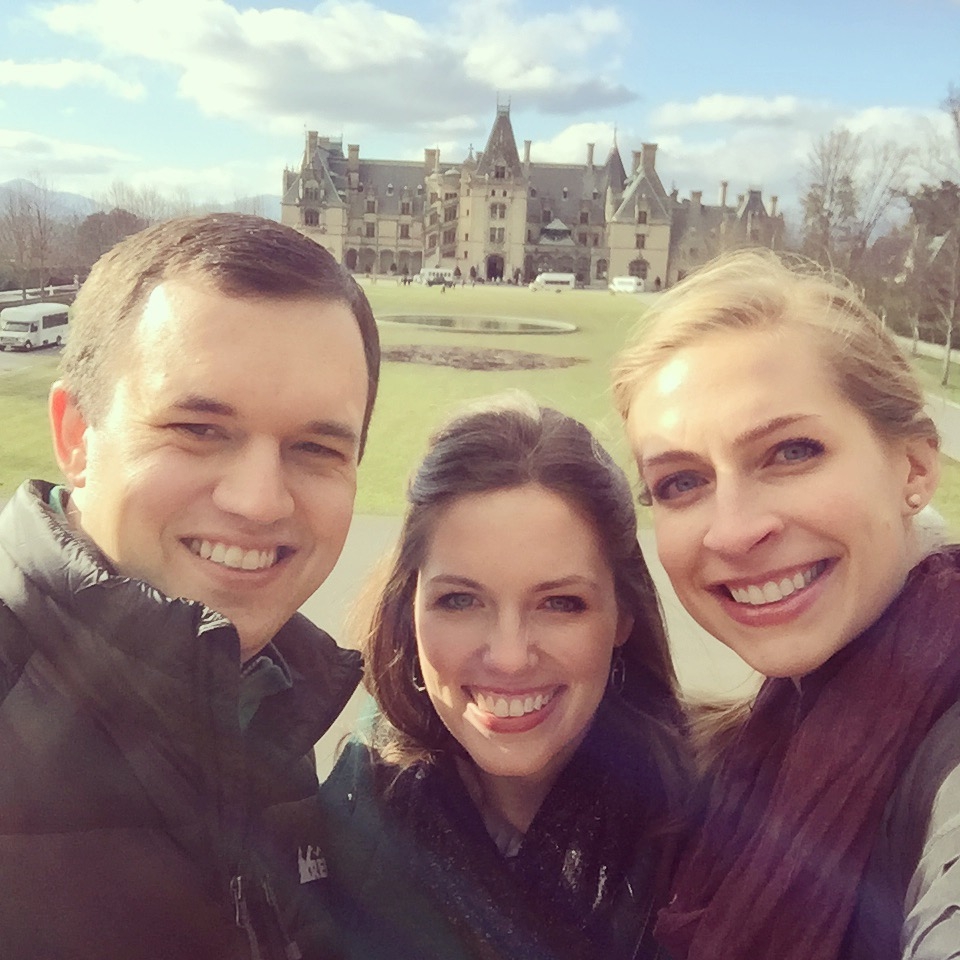 My best friend's visit. Like I mentioned last week, I was beyond excited for my friend to come to NC. We spent her four days here catching up on life, touring Biltmore, drinking coffee and tea, eating yummy food, and basically planning how we are going to eventually live next door to one another. Like I wrote about yesterday, friendship truly makes our everyday lives extraordinary.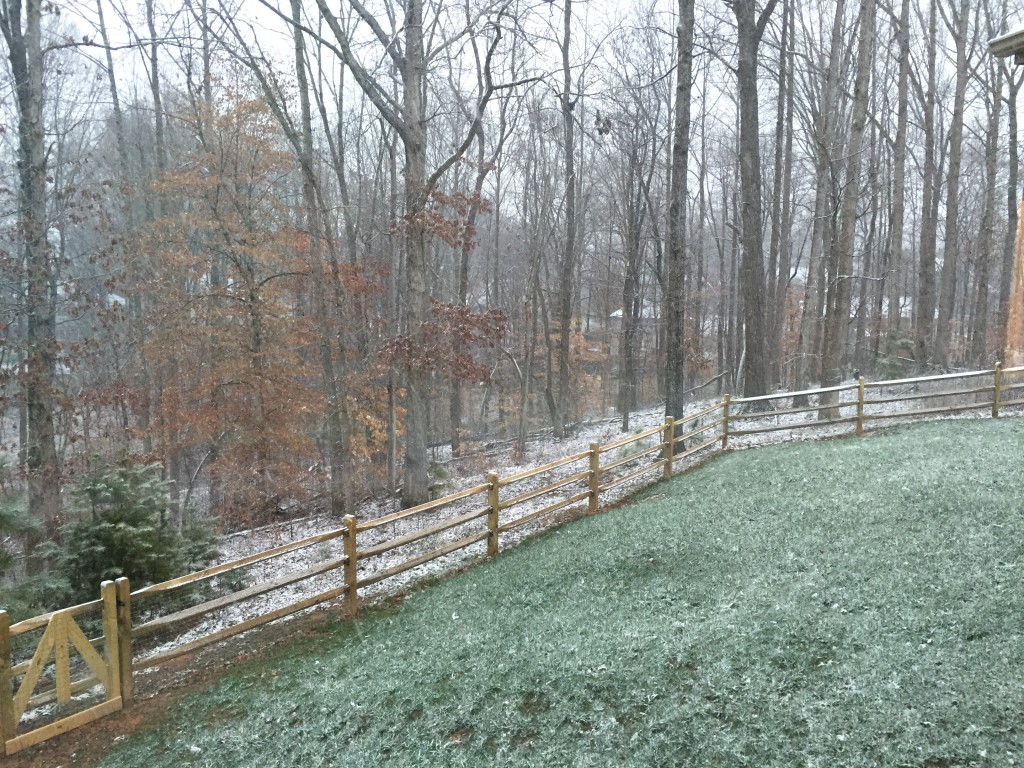 Our backyard dusted in snow. "It never snows here," said all the North Carolinians when we moved here this past summer. Hmmmm…so far, it's snowed twice, and as I alluded to above, we are in for some real winter weather this weekend. I think snow is absolutely magical…as long I don't have to be anywhere AKA I don't have to drive in it!
Links Lately 
Ann Voskamp, writer of  One Thousand Gifts, shared, in her own vividly beautiful voice, about her son being diagonsed with Type 1 diabetes: "The grace that's in this moment is your mana. Wish for the past and you drink poison. Worry about the future and you eat fire. Stay in this moment and you eat the mana needed for now." 
One of my favorite bloggers, Modern Mrs. Darcy's Anne Bogel, started her own podcast three weeks ago called, What Should I Read Next? Now, I'm not a big podcast listener, but I think I'm now hooked. Her brief 25-30 minute episodes include one guest, lots of books, and some "literary matchmaking." Highly recommend, but be ready for your TBR list to explode.
A Christian radio station in Dallas that I still follow on social media posted an article on 10 Questions to Ask Your Spouse. I know this isn't the most intriguing article title, but I appreciated that the list of questions was different for the husband versus the wife, allowing for the uniqueness in the way men and women communicate.
So I know I said above that I didn't listen to many podcasts (besides Serial on the drive out to NC — no spoilers on season 2, please, I haven't listened yet, but I can only hope its as good as season 1!!); but this week I had more car time than usual so I pulled up another recommended podcast, Happy Hour with Jamie Ivey. It didn't disappoint. Every week, Jamie chats with one of her girlfriends –business owners, writers, wives, moms, entrepreneurs, singles, etc, etc — and it's a conversation about everything on work to relationships to what God is teaching you to books to random current favorite things. I've listened to the episodes with Sarah Bessey, Rachel Hollis, and Jami Nato — and all were fantastic!
Yummy Link of the Week: Even though I have followed Pioneer Woman's blog for years, I haven't made that many of her recipes. However, she's been posting some slow cooker recipes lately, and I just knew I needed to make this Slow Cooker Tortilla Soup. It happened this week; it was delicious and SO easy!
***
Wishing all of you a safe, happy, and WARM weekend (for those of us on the East Coast and those on the West Coast, we are jealous of your sunshine and non-icy roads)!! Talk to you Monday, friends!
***
What's making your week extraordinary? Any podcast recommendations since I'm now tuned in to the hype?