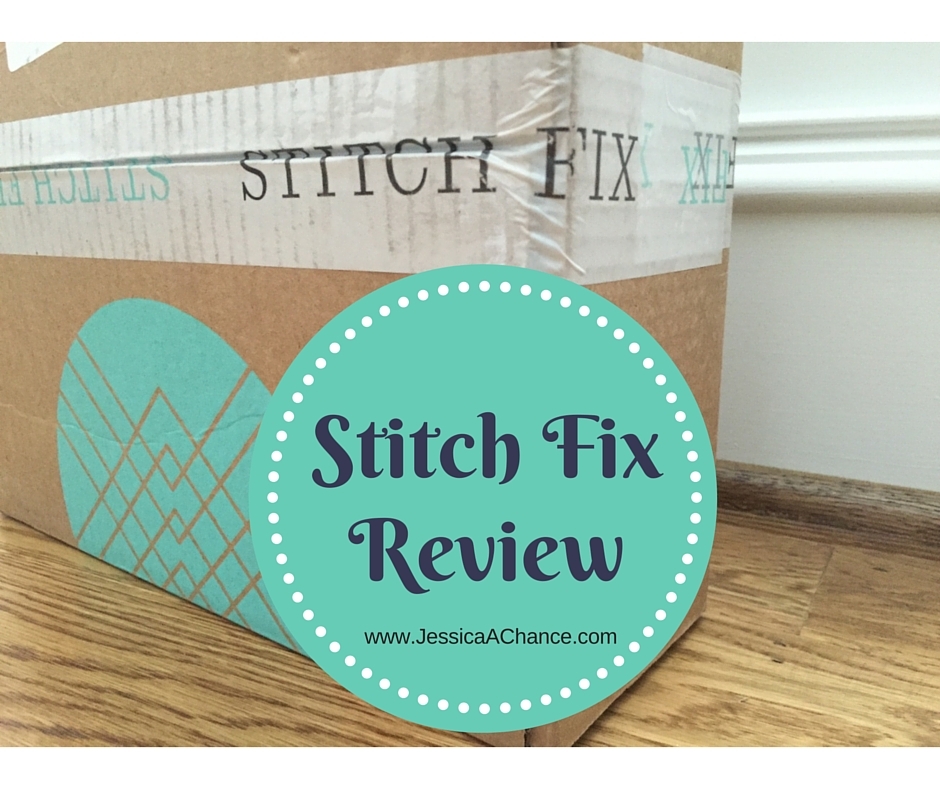 It's been a little bit since my previous Stitch Fix (<–referral link) review, but as I mentioned last time, I wanted to wait until after Christmas to make sure I requested pieces that I still needed to continue building my wardrobe.
For this fix, I really tried to give an explicit and detailed list of exactly what I was looking for; I also updated my Pinterest "Style" board with multiple new pins from both Stitch Fix's social media as well as other pins I found that matched pieces I thought I would like.
One of the biggest complaints I hear when I talk to people who have tried Stitch Fix is that they get a fix and it has none of the pieces they requested, and usually it's not even close to resembling what they want. I have no idea why this is, but I experienced it in a few of my first fixes until I started being much more detailed in my "note to my stylist" and pinning a lot more things….
So — did my detailed instructions pay off this month?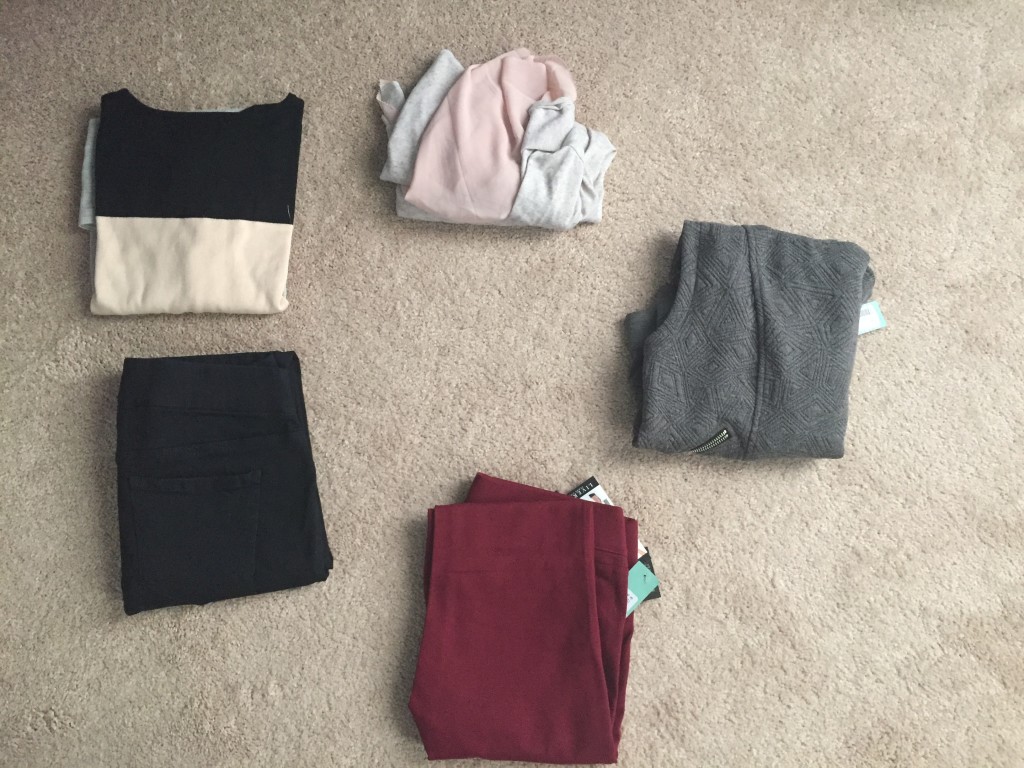 Wellll — they kind of did…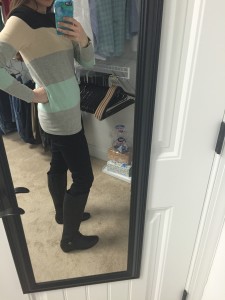 Liverpool Mira Skinny Jeans & Market & Spruce Sweater. I asked for a sweater (that wasn't a blue shade, as I have a lot of blue!), and I also asked for some black skinny jeans.
First — the skinny jeans — these are called "jeans" but they are more like leggings — very comfortable, but you pay a pretty penny for them ($78!). They did fit well; but almost felt a little too flimsy. I just couldn't justify the money since I didn't really feel like they were a type of pant that would last. Return.
Next, the sweater — I didn't like it a first glance, but then I saw there was a little color in it with the teal stripe. However, when I put it on, I just didn't feel like it was flattering at all. The stripe hit my hips at a weird place, and the strips were just odd? I don't know — Return.
Pixley Lapel French Terry Vest & Liverpool Reagan Skinny Pant. I have requested colored skinny jeans/pants in at least my last two fixes. I also requested a vest as I've been wearing the vest I received for Christmas so much! It's amazing how that added layer makes you feel so much warmer. At first glance, I wasn't sure about these pieces, but once I had them both on — I found myself really liking them.
The vest is unique, not something I would pick out on my own, a little "edgy" with the "leather" and angled zipper — but I liked how it looked and felt it was a versatile piece. Keep.
As for the skinny pants in burgundy — I was not sold at first, but again, once I tried them on and, especially with the vest, I really liked them. I love the pop of color they give for the winter, and I like that the burgundy can be worn with black, navy, brown, and gray. They are also extremely comfortable which adds even more value to them according to my clothes rules. Keep.
Brixon Ivy Pinson Drape Cardigan. I pinned this cardigan because I thought it looked feminine, sweet, and would be a versitile piece. Can you hear the "however" in my voice? Well, when this cardigan arrived, it looked a lot better on Pinterest than on me. It was just too "drapey" and not flattering. To me, seeing it in the pictures actually makes it look a LOT cuter than it did in person. Return.
***
Overall – not a bad fix – two out of five is pretty good for me since my main gauge of success is not "losing" my $20 styling fee. I think I will wait a little bit to schedule another fix for multiple reasons. One, the cost may not be extremely exorbitant, but it's still money, and I do need to ask myself what other clothes do I really need at this time? And two, the seasons will change soon, so I will probably wait until almost spring to do another fix in order to ask for some transition pieces.
***
Have you ever tried Stitch Fix or a similar styling service? Love it? Hate it? Would love to hear your thoughts!
***
Previous Stitch Fix (<—referral link) Reviews:
Stitch Fix #4 (This post is my 4th Fix, first review, and also has background on why I chose to start utilizing Stitch Fix)
To see other bloggers' most recent Stitch Fixes — check out this link up at Maria's blog – Crazy Together!
***
{Disclaimer: Stitch Fix makes my everyday extraordinary so I am sharing with you – I was not asked by the company to review the service. All opinions are my own. There are referral links in this post. Thanks for reading!}
***
***Don't forget to check out the Sacred Holidays Lent Study! Lent begins February 10!! You can order yours here!***