First Friday in the third month of 2016 — we made it! Hope all of you had a great week! We are going into our last weekend puppy-less — so more big changes ahead! While we can't wait to bring our furry friend home next weekend, we have some home projects to cross off the list before he makes his appearance. Other than that, hopefully some rest, relaxation, and a bike ride or two will be thrown into the weekend mix. What are your plans?
Here's a few things making my everyday extraordinary this week from life and the internet — would love to hear about yours in the comments!
Life Lately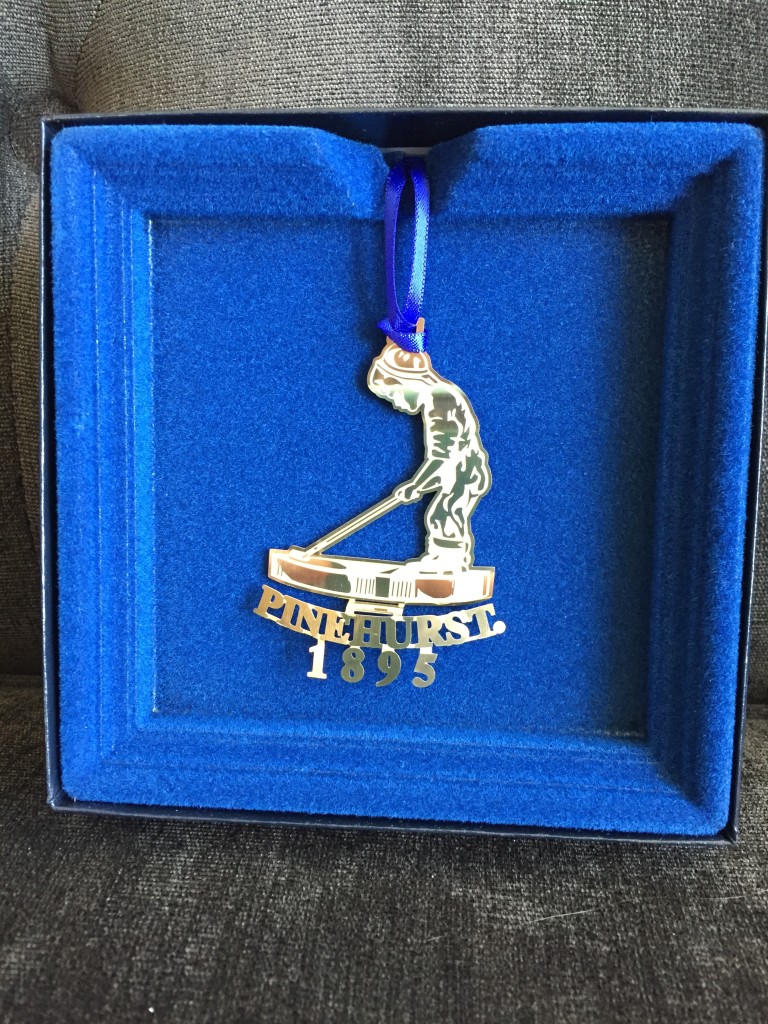 Pinehurst Ornament. The tradition continues — an ornament from every trip! This "souvenir" strategy has made Christmas extra special every year as ornaments are not only decor, but memories.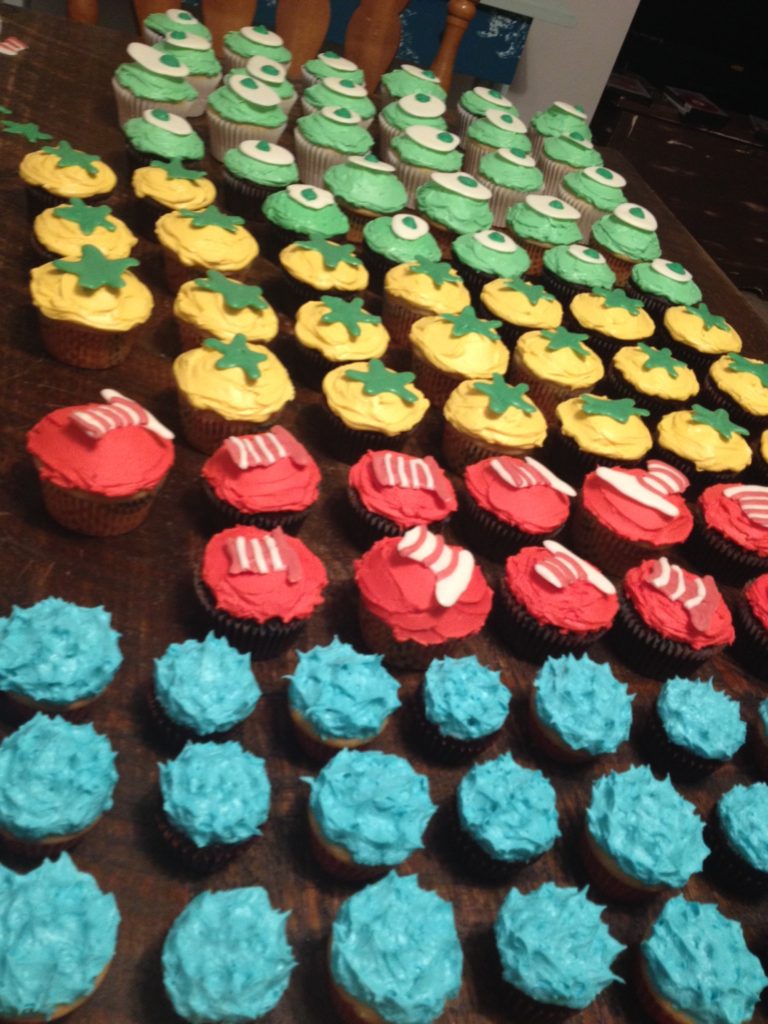 My Sister's Dr. Suess' Birthday Cupcakes. Are these so fun??! Dr. Suess' birthday was Wednesday this week, and my sister planned a Dr. Suess birthday party as a part of her job. She's so creative, and I'm so proud of her! The party was a huge success — and what great memories I have of all the Dr. Suess stories from childhood — which one was your favorite? I am a green eggs and ham girl forever. 🙂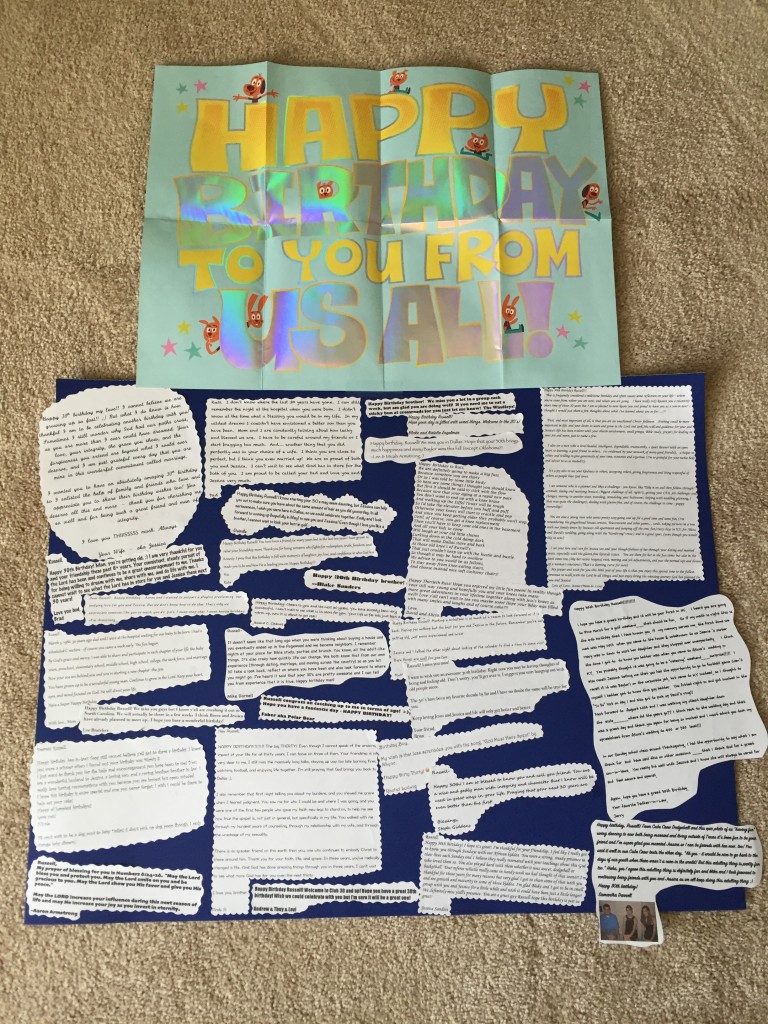 Birthday Wishes from Across the Country. After this week, no more birthday talk, but I was so happy with how this turned out. I borrowed the idea from a friend (she did it for her husband last year) to enlist the help of many of our friends and family back in Dallas to wish Russell a happy birthday via e-mail. As I expected, our family and friends did not disappoint. I compiled all the wishes in different fonts, and made a huge card for him. Such a fun way to remind him of how special he is! 🙂
World Market Mirror. I have been searching for a mirror for our dining room for a while now, but holding out for the "perfect" one. I found this one at World Market, on sale for President's Day, so I took the leap, ready to return it if necessary. However, I love it! It fits better with the feel of the room than I could have imagined and gives it a more finished vibe.
Links Lately
Ever wonder what it takes to have a happy, successful marriage? This article says achieving that goal all comes down to two traits. I found this article and the psychology used to predict future outcomes to marriages to be extremely interesting and thought provoking.
Unless you're living under a rock, you heard that this past Tuesday was "Super Tuesday." Because I absolutely abhor politics (something about the deceitful nature and the constant conflict and debating…three of my least favorite things), I stayed far away from social media and the nightly news. However, Emily P. Freeman wrote a wonderful post on Wednesday about finding hope in the most unusual of ways. Beautifully written and very uplifting.
When I was diagnosed with celiac disease and started my gluten free life, one of the first books my mom sent me was Gluten Free Girl by Shauna James Ahern. I remember reading it and feeling hopeful at her beautiful way of expressing herself about her own gluten free journey. I knew I wasn't anywhere near her culinary skill level; however, just hearing her talk about food with excitement, not dread at her restrictions gave me a glimmer of peace that everything was going to be all right. Shauna's blog is still one I frequent, and she just launched a complete redesign — if you need a gluten free resource, this is it; if you enjoy beautifully crafted prose, you will want to read her words; if you are looking for delicious recipes, there are many, many options on this site.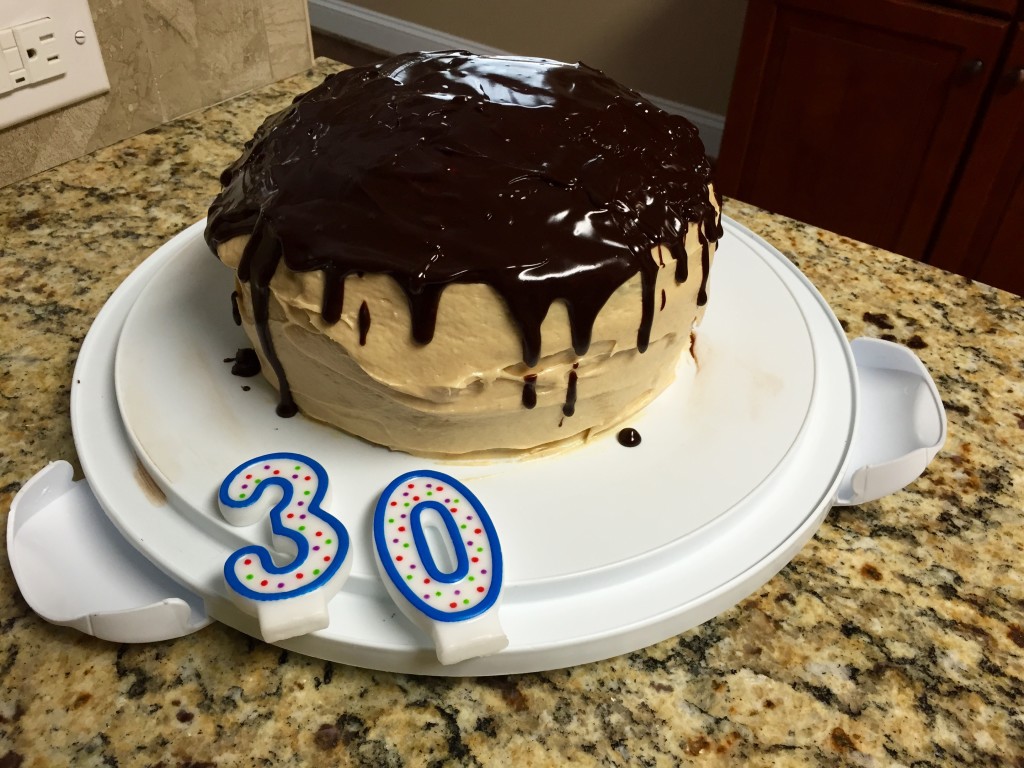 Yummy Link of the Week: I hope you have all the ingredients to make a cake in your kitchen because once you see the pictures of this magnificent creation, you are going to want a slice! I based my husband's birthday cake on this recipe, adapting it to our gluten free needs. Delicious doesn't even begin to describe it.
In case you missed it — This week on the blog, we talked about what we learned in February, the EE Read of the Week was The Case for Grace, and I shared a recap of our fun birthday weekend at Pinehurst Resort.
***
What made your week extraordinary? Feel free to share in the comments! Have a wonderful weekend, friends! Talk to you on Monday!