Happy Friday, friends!! How was your week? I hope there were many moments that made your everyday extraordinary! Here's to hoping sunshine and relaxation accompany you as we go into the weekend!
As always, here are some things making my everyday extraordinary this week.
Life Lately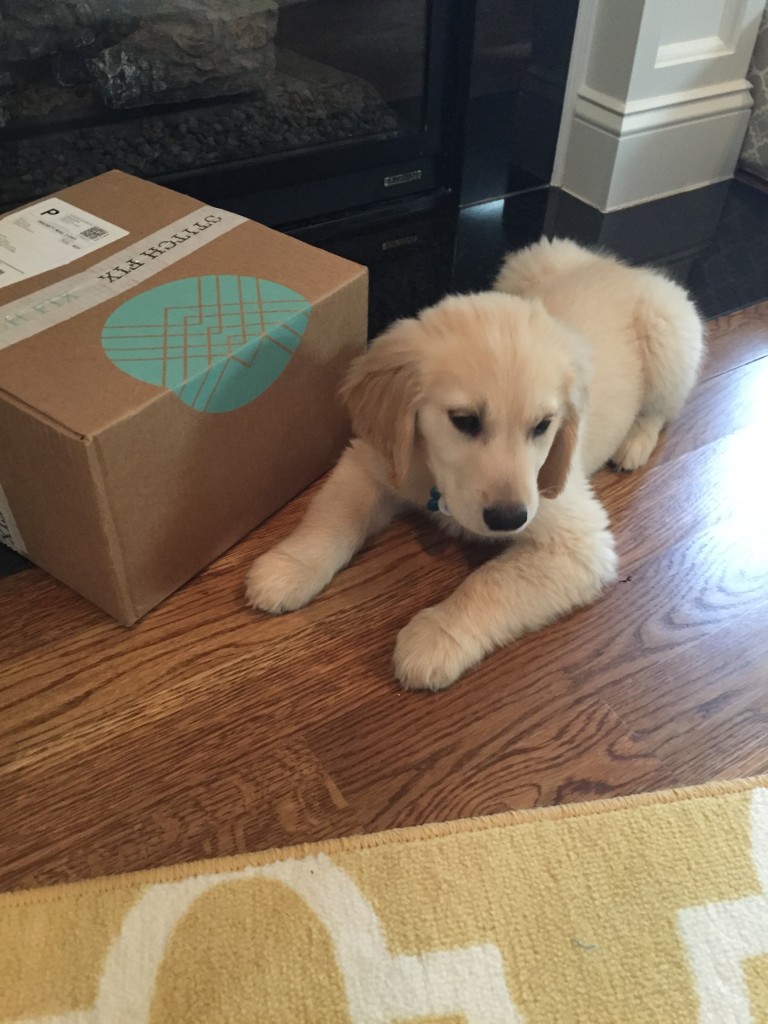 Redo Stitch Fix. Since my last fix (details here) was disappointing, they contacted me about "re-doing" it. I accepted and received my redo box this week! Dallas was excited too 🙂 I will be sharing what was inside next week.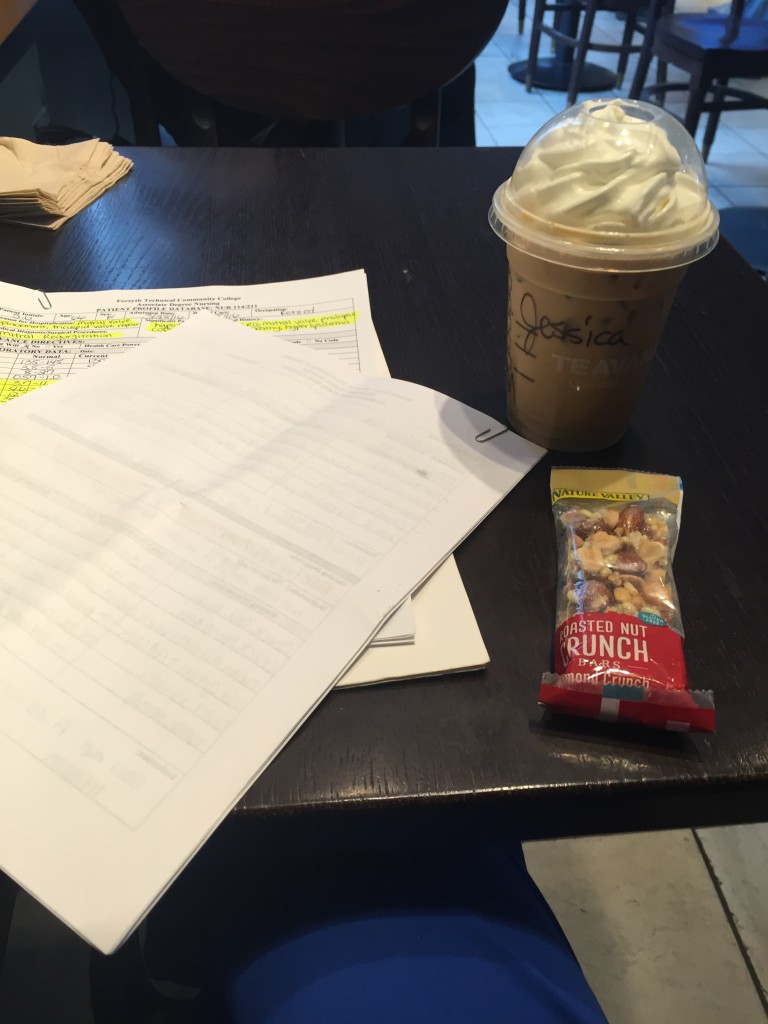 Grading papers…alone. This may seem like an odd "favorite," but you see, I was at Starbucks in this picture, without the distraction of a puppy so I was extra productive!! Who doesn't love being productive? 🙂
On Sale Easter Candy. Ok, free advice here — do not get the Starburst Jelly Beans because they are actually REALLY good and you may eat the whole bag rather quickly. (Ahem, not speaking from personal experience or anything…). Since I worked Easter and I'm (way) past the Easter Bunny bringing me a basket phase, I couldn't resist some treats that were 50% off! 🙂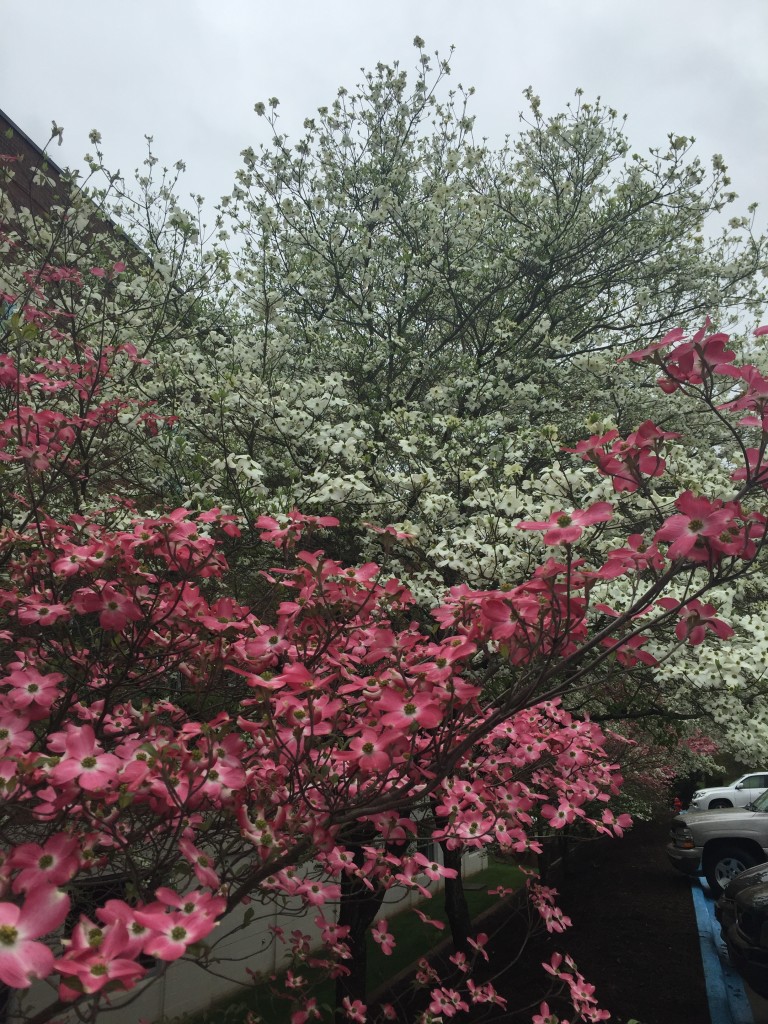 Spring…that just keeps getting better. It truly is beautiful here right now, our "forest" of trees in our backyard grows more green by the day, and I just love that spring is here! (If only the weather could be a tad bit warmer though….work with me, weekend!)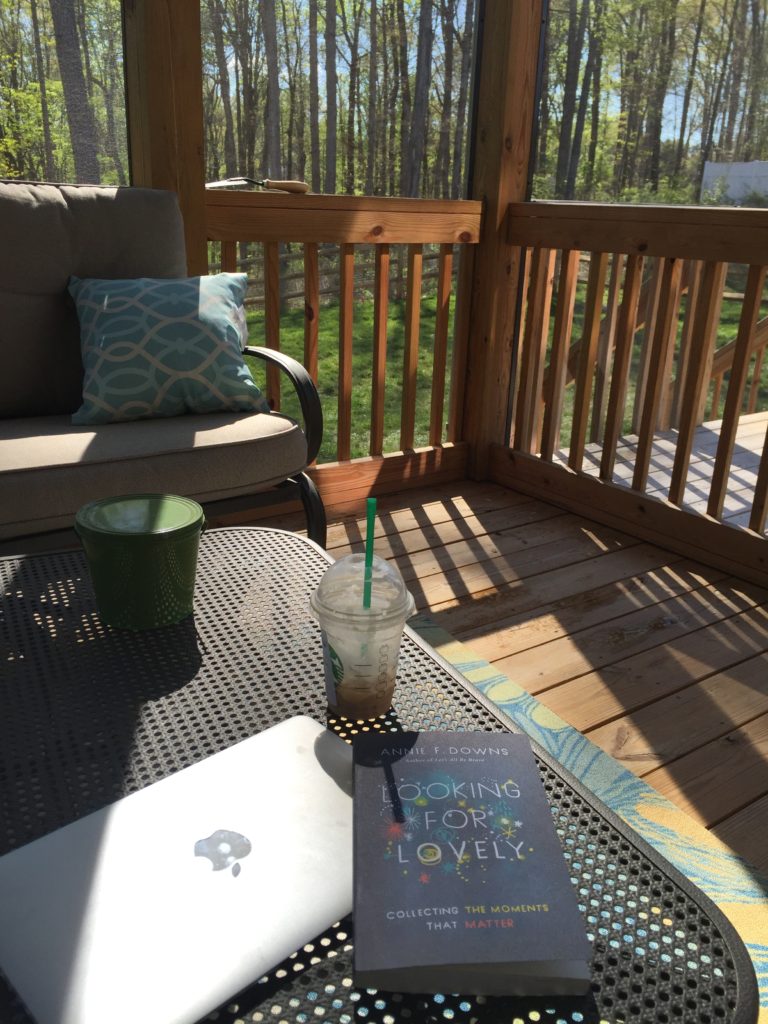 Return of the Screen Porch. Springtime also means soaking it up in our favorite room in the house: our screen porch. I seriously don't know how I lived without one and have already told my husband that our next house MUST have one too 🙂 (By the way, Annie's book, Looking for Lovely came out this week — highly recommend so far!)
Dallas the Dog Picture of the Week: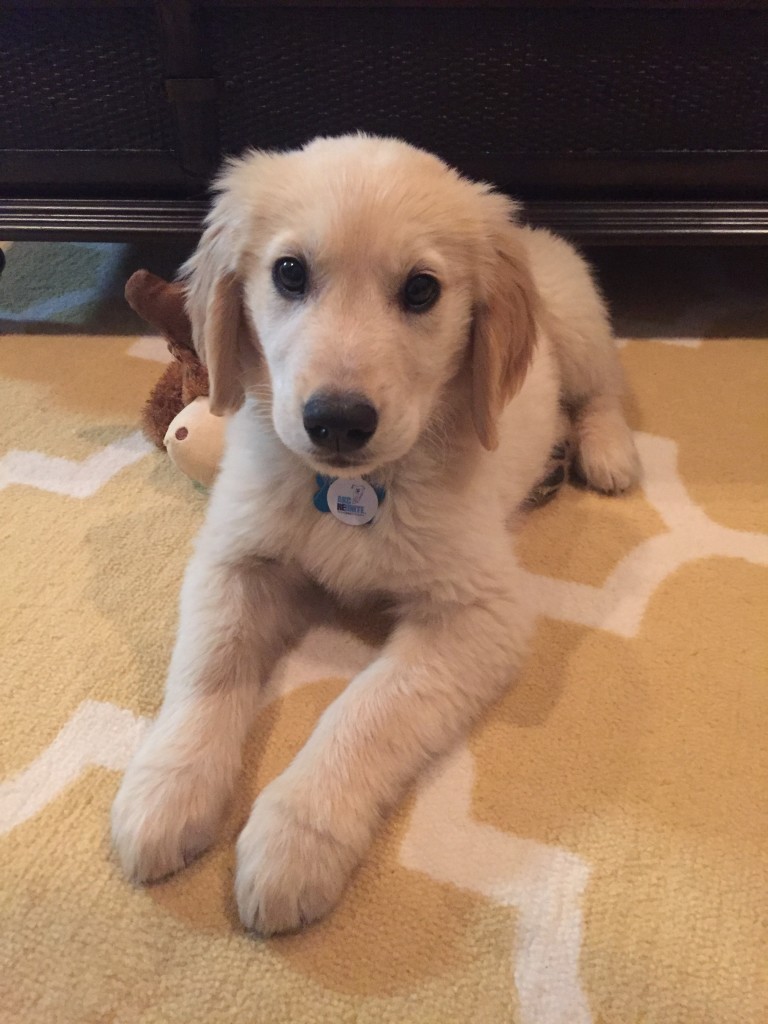 Ten weeks old and just looking so big! And cute 🙂 Which is good for him since he's been ALL puppy lately (aka biting everything and everyone! Ahhh!). Twelve pounds already — growing like crazy!
Links Lately
"And then I'm reminded that I'm not here on this earth to get married. I'll still pray for that, and I'll still ask others to pray for that, because it's the desire of my heart. Until God tells me otherwise, I'll keep praying. But in the meantime, God has a job for me to do that's totally unrelated to my marital status. I'm here to glorify Him in whatever state I find myself. If I keep that out in front, the world's messages will have a harder time getting in. The angst of worrying about what the future looks like will settle down, because I know that He's got it all under control." Really appreciated this perspective on two generations and singleness.
"Without realizing it, we can allow this dynamic to bump readership up until it is suddenly the primary goal of our writing. And we can also slip into the false belief that becoming known is a mark of successful writing." Great post on why all writing is valuable, yet not all needs to be shared.
"For me, the relationships and the time I spent with my parents with their full and complete attention is much more valuable than a having more pictures with them behind the lens." I'm not a mom yet, but still resonated with this heartfelt post on putting down the camera and enjoying the moments.
Do you like road trips?? I sure do — some of my greatest memories have been on road trips with my family and friends so when I saw this map of the perfect U.S. road trip, I immediately texted it to one of my best friends and asked when can we do this??!
Yummy Link of the Week: I made two (!!) new (!!) crockpot dishes this week: Peach Mango Chicken and Teriyaki Chicken. And as you know, if I actually made them, they are simple recipes with simple ingredients that taste good 🙂
***
What's making your everyday extraordinary today? I would love to hear in the comments! Have a wonderful weekend!