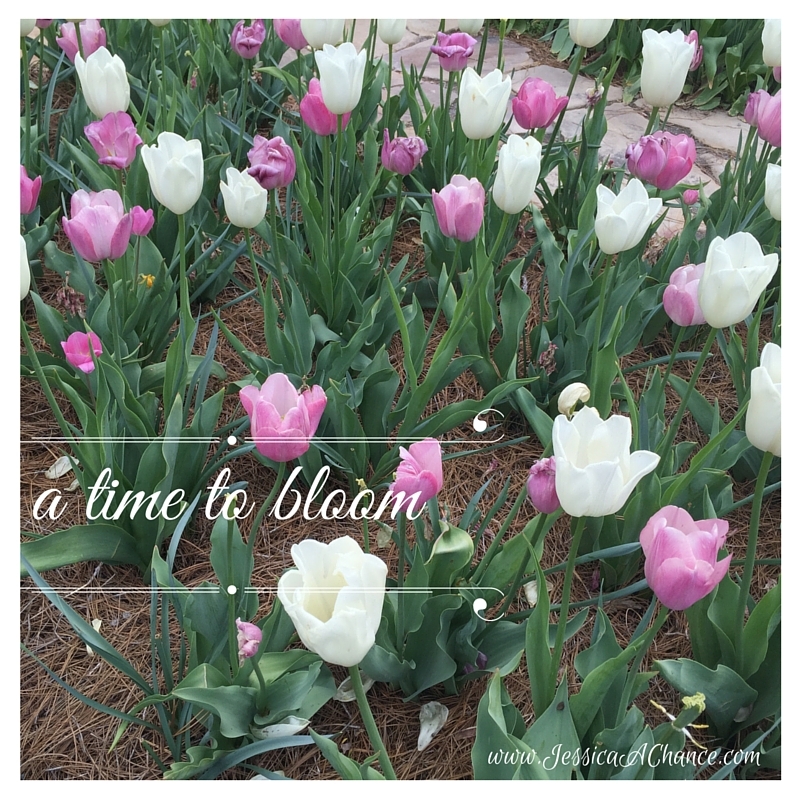 I shared last week in my What I Learned in April post about discovering that tulips must be planted in the fall to reap their beauty in the spring. After learning this gardening fact, I could not ignore the metaphor that was presented to me as I pondered it.
In life, we plant seeds, if you will, all the time — seeds of kindness, seeds of education, seeds of relationships, seeds of sorrow, seeds of laughter, seeds of investments — not only monetary — but time and talent.
We plant
We toil
We water
We weed
But we don't always see the beauty of blooms immediately.
Sometimes the best seeds in life are planted in the chill of a brisk fall morning with the crunch of fallen leaves beneath your boots or perhaps even in the dark, still, cold enough to see your breath, dead of winter —
They are planted inside heartbreak
Within hurt
Sorrow
Selfishness
Visceral pain
And endings
Although some of the most beautiful blooms of springtime are the tulips, their delightfulness does not happen overnight — it takes months of careful planning, preparing the soil, watering the planted bulbs, and caring for the fragile beginnings invisible to the naked eye.
And in life this is how we bloom
Through the darkness
Within the sorrow
Bursting forth into the light
A thing of beauty
Stronger
Trial tested
Beautiful
***
Not only that, but we rejoice in our sufferings, knowing that suffering produces endurance, and endurance produces character, and character produces hope, and hope does not put us to shame, because God's love has been poured into our hearts through the Holy Spirit who has been given to us. ~Romans 5:3-5