Happy Friday, friends! Three day weekend is ahead!!! Whohooo! How has your week been?  I hope today's post finds you ready to greet summer wholeheartedly. We are headed north to a family wedding this weekend and couldn't be more excited to celebrate with our cousins as well as enjoy some quality family time. 
Below you will find the things in life and around the internet that made my everyday extraordinary this week — would love to hear about yours in the comments!
Life Lately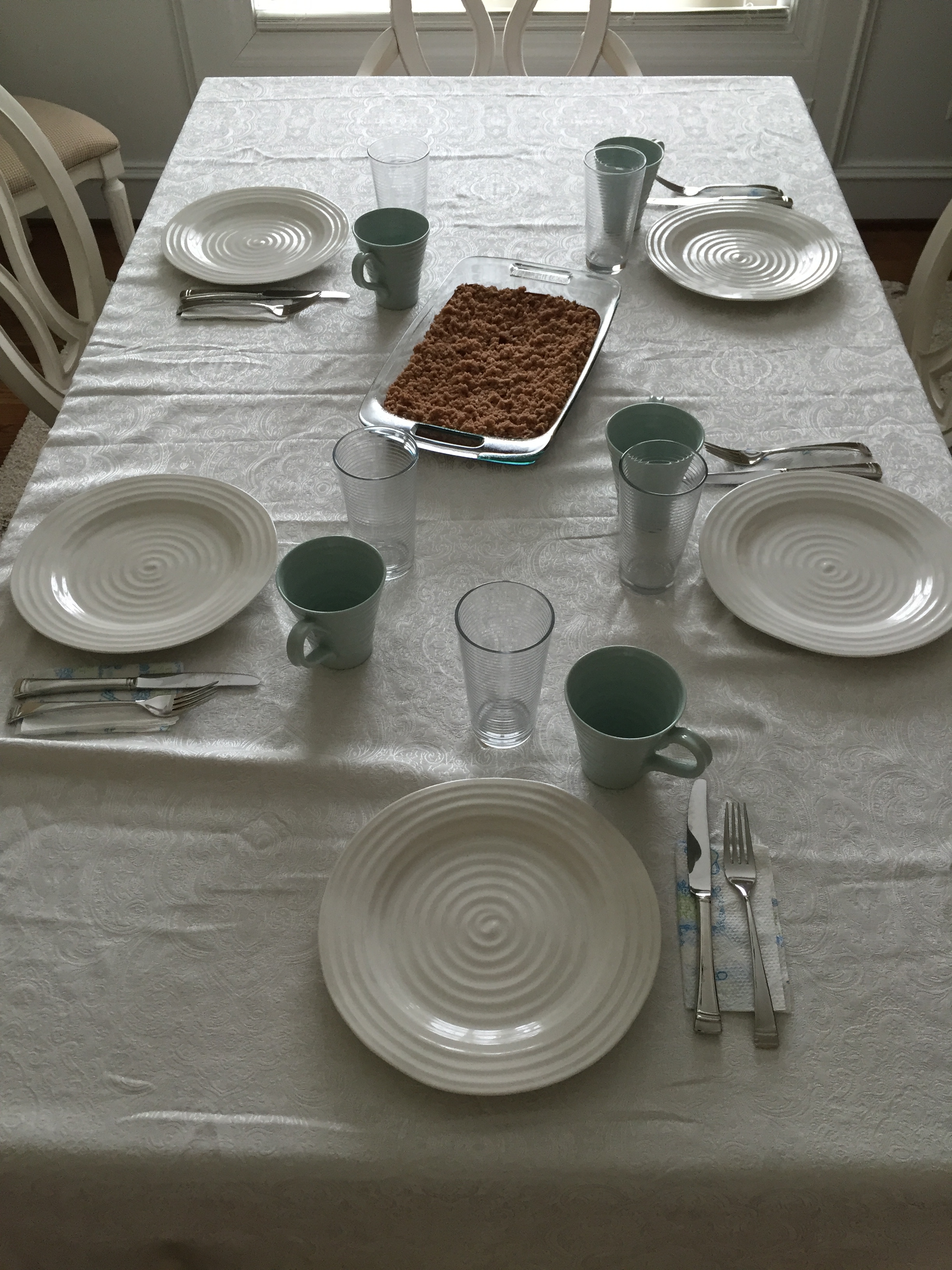 Home Cooked Brunch. Our friends from Texas had an early morning flight so we planned a brunch for them at our house when they arrived. We had the coffee cake pictured above (my family's recipe — so good!!) some eggs, bacon, and fruit. The food may have been delicious, but the company made it even more so.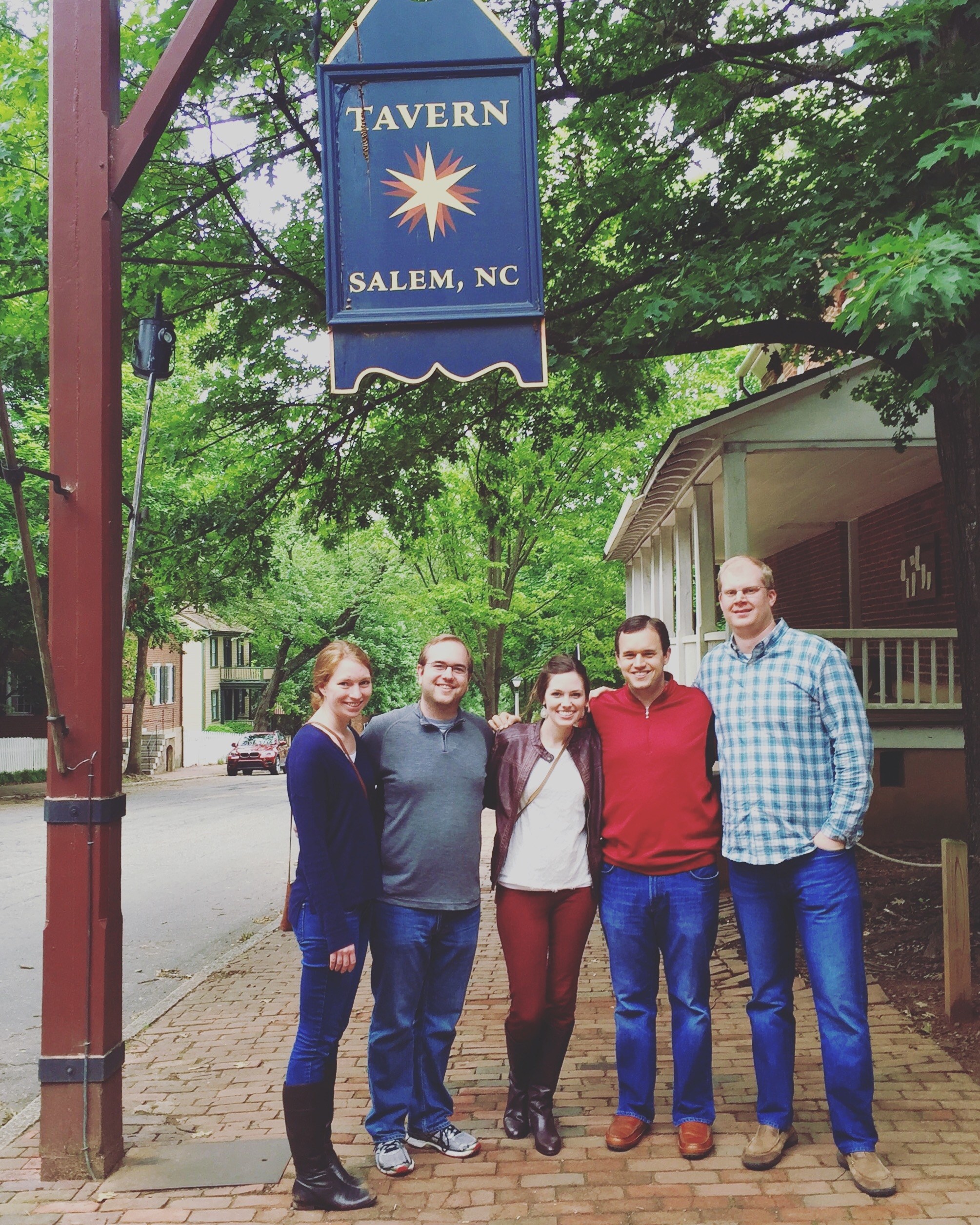 Cross Country Friends. We loved having these Texas friends in town last weekend — so fun to show them around our city. It was so kind of them to travel all this way!!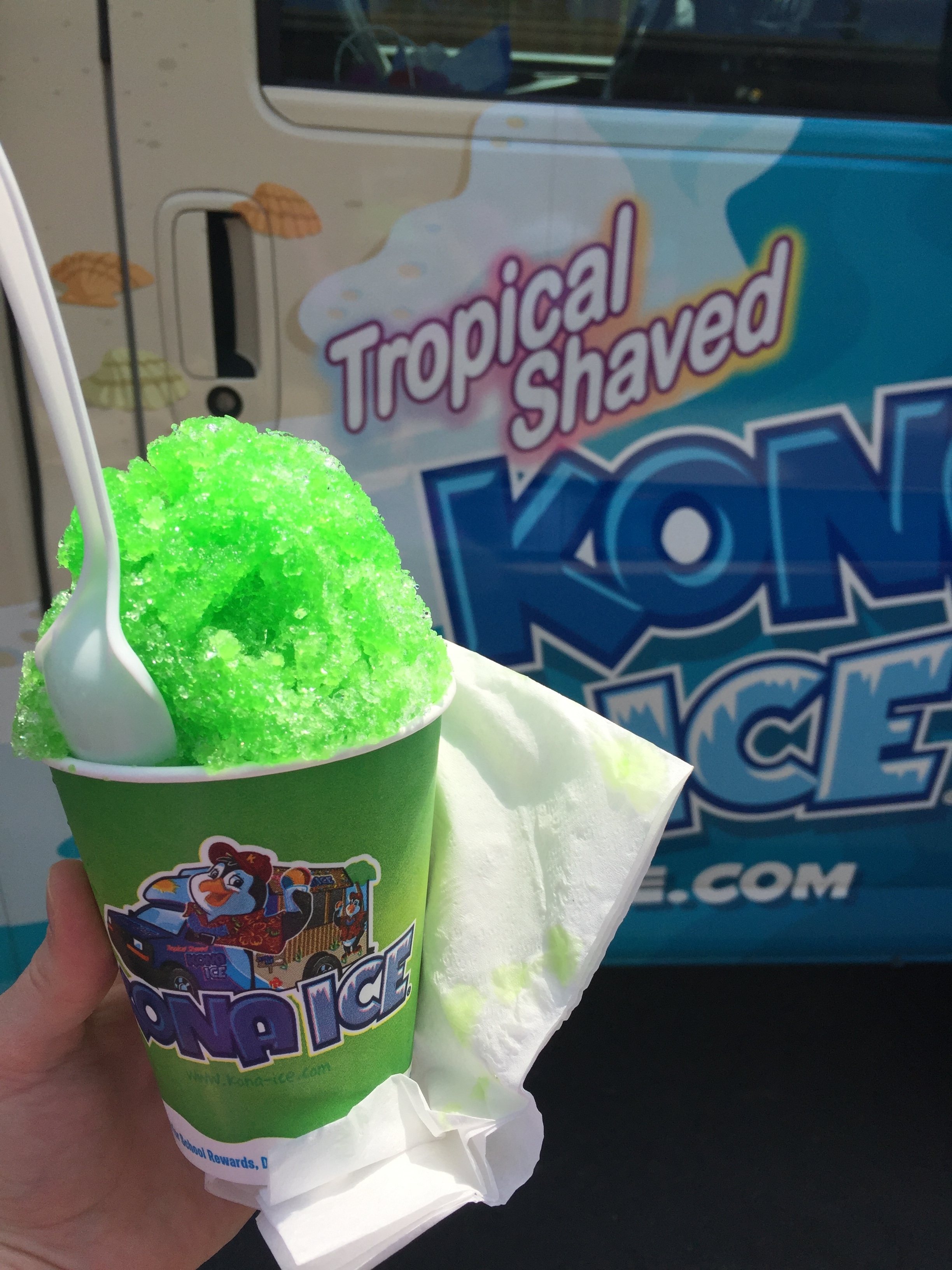 Snow Cones. Nothing says summer quite like a snow cone, right??! Growing up, we had a family tradition to always have one on the last day of school to start summer off right. This past Sunday, our church had a baptism celebration with a party afterwards. One of the food trucks was a snow cone truck — the lemon lime was just as good as I remember!  What's your favorite snow cone flavor?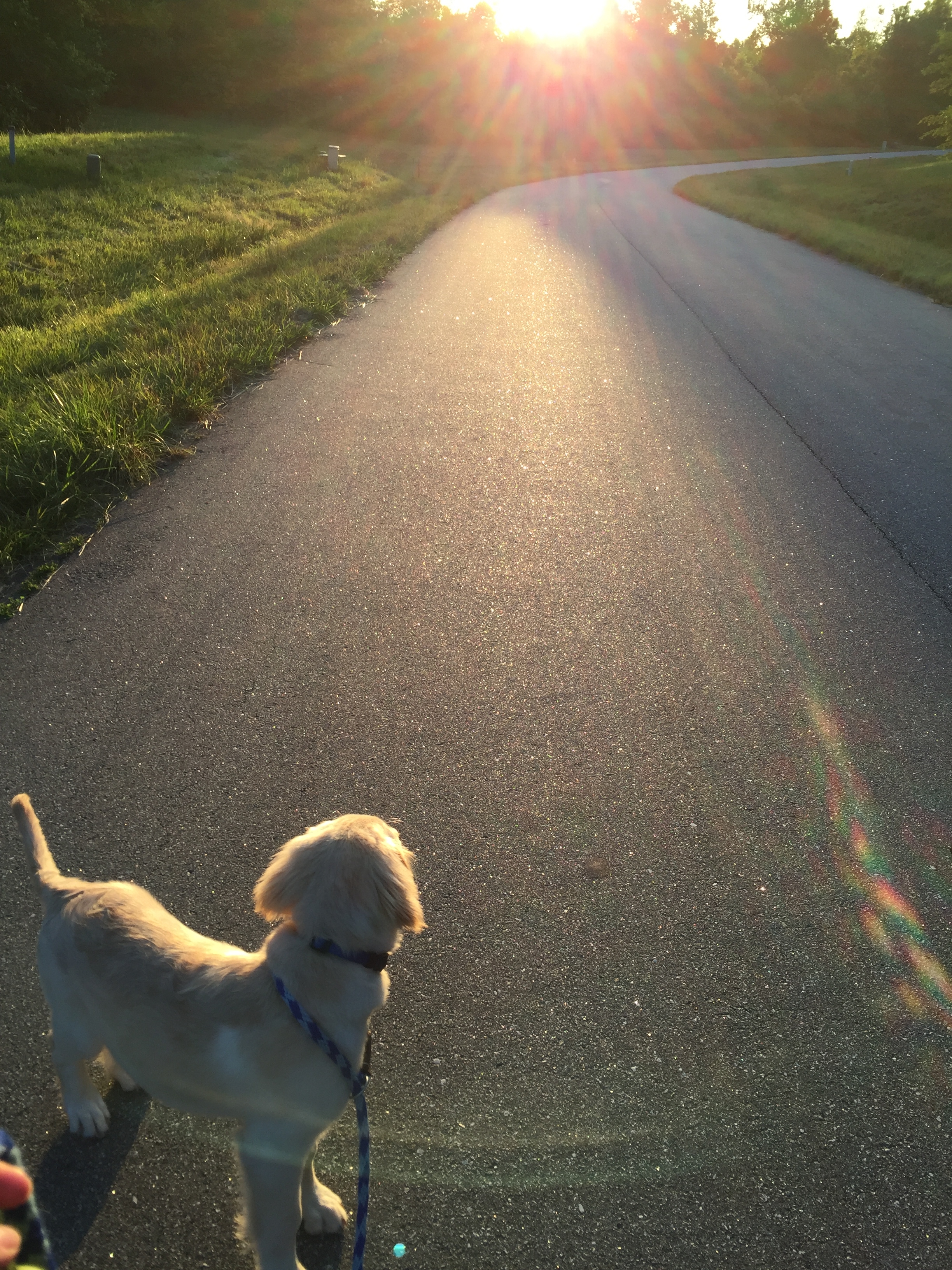 Post Work Walks with Dallas. So this isn't always that relaxing as this crazy puppy likes to pull the leash, but the weather was beautiful this week and it's always good to be outside after twelve plus hours inside the hospital.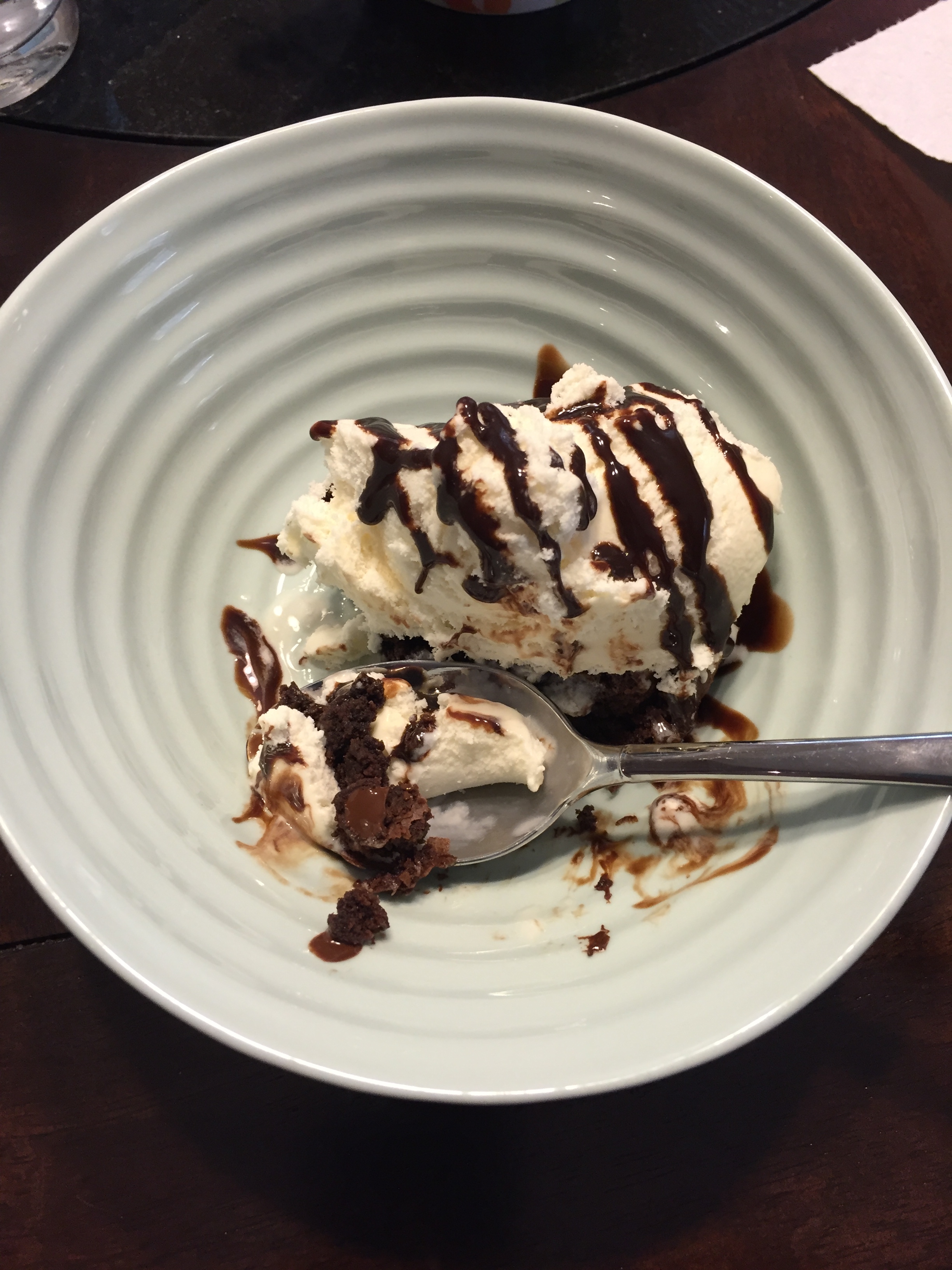 Brownie Sundaes. Do I even have to say anything else?
Dallas the Dog Picture of the Week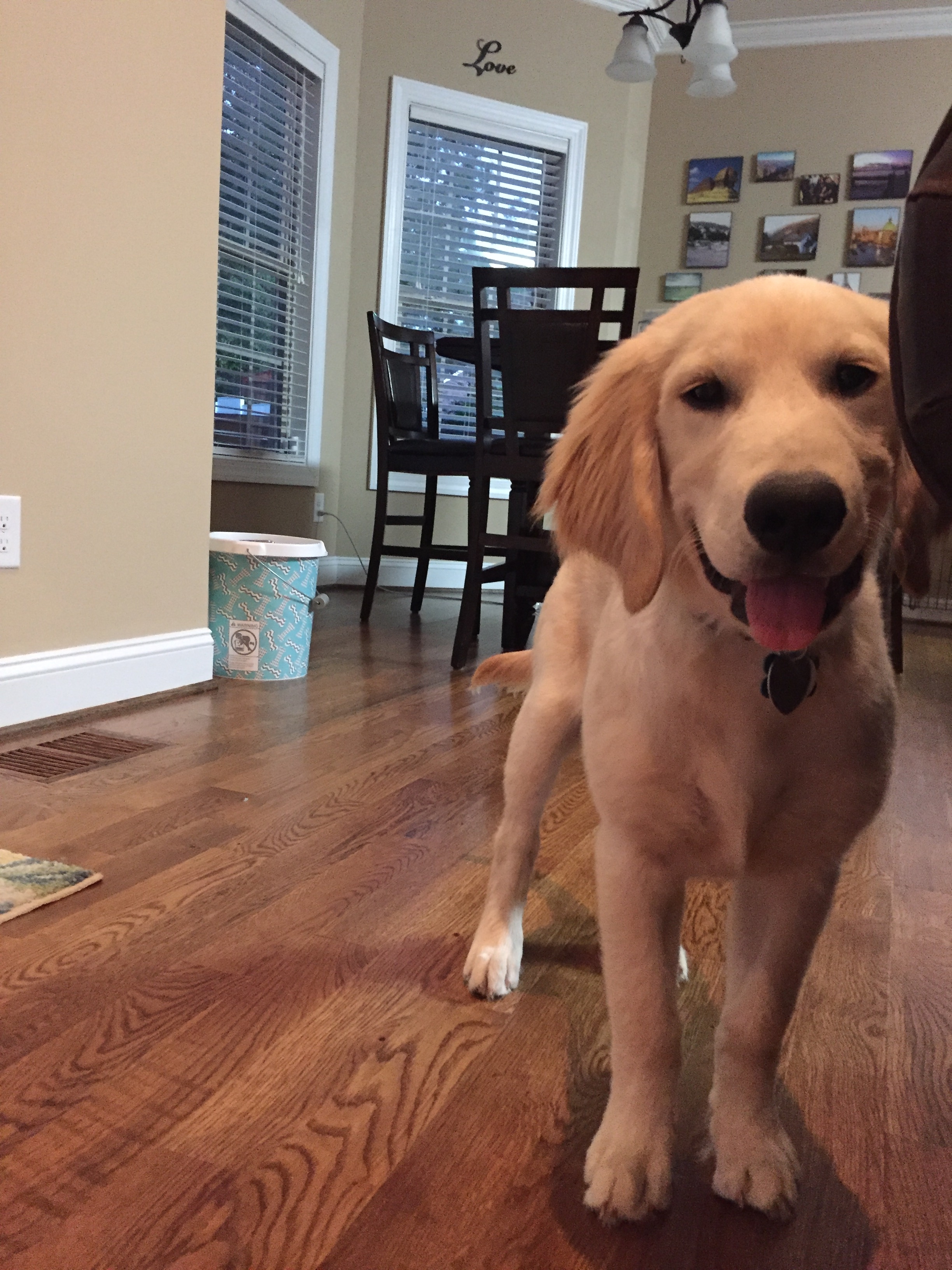 How is someone so cute so mischievous??! Eighteen weeks this Saturday, thirty four pounds, and spending his first weekend at the Doggie Bed and Breakfast while we are out of town. I'm sure he'll be spoiled like crazy 🙂
Links Lately
This article on The One Thing About Your Spouse's Personality That Affects Your Career was very intriguing to me. I enjoy learning and studying about psychology and I found the sited studies in this writing to be fascinating. I would love to hear your thoughts on this article whether married or single.
"We all know we need to workout and we know the fabulous benefits it can have on our brain power. But what we don't give enough credence to is how much our creativity and thought processes (read: ability to have good ideas) is dependent on our downtime." Enjoyed this post on why downtime will make you smarter.
"There's a hospitality in receiving the man you end up with. It's in accepting the stranger you see on days when he's so far from the boy you started out with. It's the grace you have for the girl turned woman who always has one sock left over and no match… Hospitality is the space to say come as you are, and I'll find new ways to love you." Absolutely beautiful post on The Hospitality of Marriage.
Readers! Check out Modern Mrs. Darcy's summer reading guide for thirty hand picked titles recommended for your TBR list this summer — let me know what you decide to move to the top of your list!
I'm not an art connoisseur, but this video about an artist who paints light is worth a minute of your time — amazing!
Yummy Link of the Week: Apparently, avoiding gluten filled flours when making angel food cake only makes it better — I didn't know this, but I'm glad to hear it as angel food cake with strawberries and cream is one of my favorites! Saw this recipe this week for the ultimate gluten free angel food cake, and I'm excited to try it! I may just use pre-mixed gluten free flour though as all the different kinds can get expensive!
***
Happy Memorial Day Weekend! Have a great one!!