April must have missed the memo this year, because it saved all the showers for May here in North Carolina. However, it doesn't matter too much, since I can't believe we are almost into June and feel like it should still be April!! I think I finally understand what older adults would tell me when I was a child about how fast time goes. The past six weeks for us included four weekends of hosting out of town guests with the remaining two weekends spent out of town. Needless to say, June will be a month of catching up (on sleep?! please?) and preparing for our big summer trip which will come about as June gives way to July.  
Even with the busyness of this past month, as always, I learned things along the way. Linking up with Emily P. Freeman and sharing those things below. Be sure to check out her blog to see what others around the internet learned this month!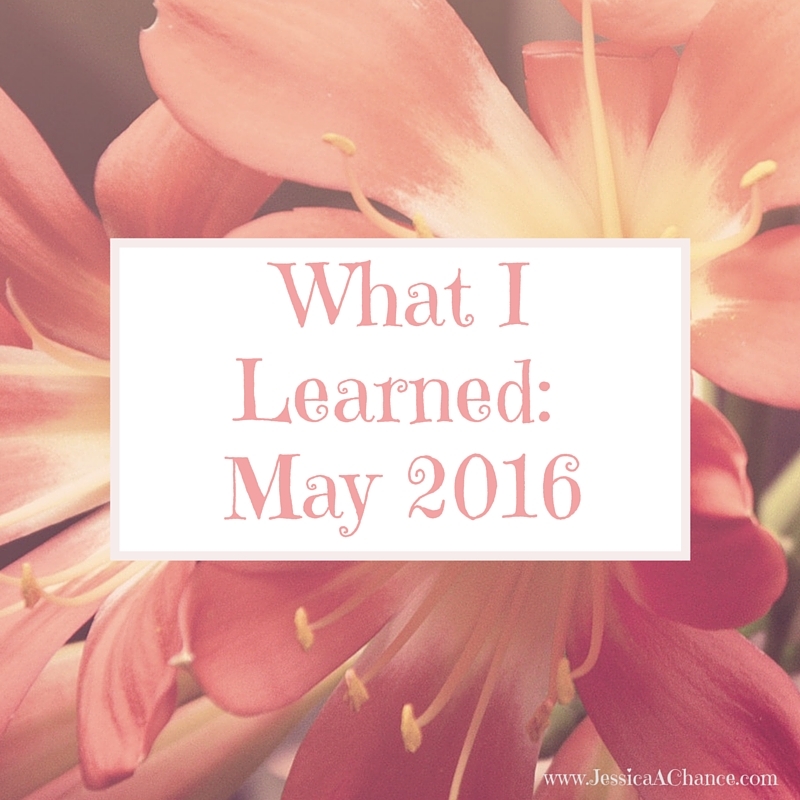 1. During conflict, I need to take a break to process and think everything through. I'm a classic "avoid conflict at all costs" kind of person; however, that doesn't work too well in many relationships, especially in marriage. As we approach two years and after a particularly stressful month — I'm learning how much a quick fifteen to thirty minute break to process and regroup during disagreements is invaluable.
2. Strawberries and whipped cream are my favorite dessert for summer.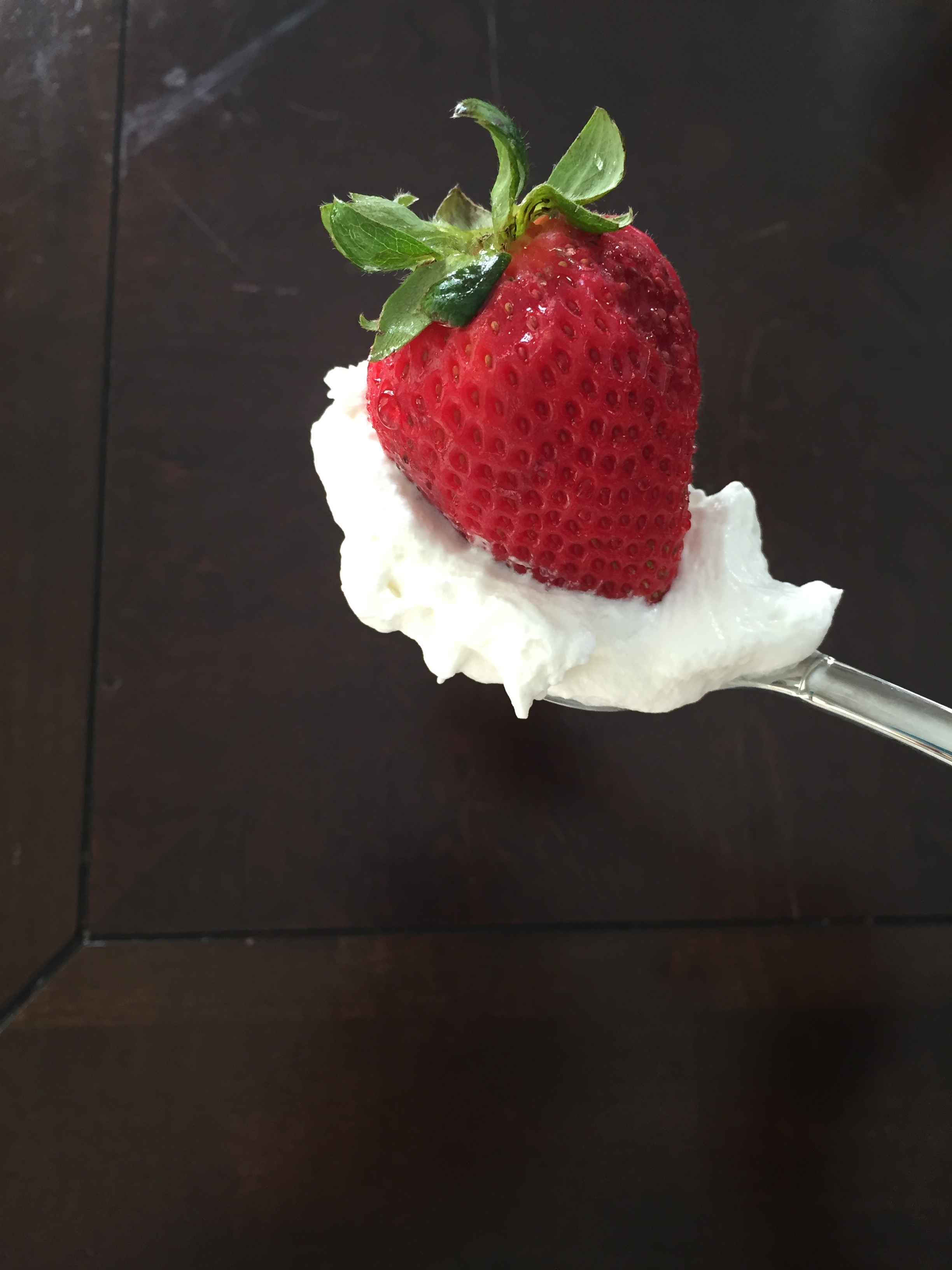 This combination will forever remind me of summer parties spent poolside in my childhood home — I love that it's halfway healthy too, although my ratio of whipped cream to strawberries may negate any health benefits 😉
3. Breakfast Casseroles never seem to work for me. Help me! Does anyone have a fool proof breakfast casserole recipe?? My attempts have resulted in an overdone outside of the casserole with the middle barely done. It's so frustrating that I've pretty much written that off my breakfast for guests options.
4. Family is laughter, memories…and always home wherever we may be.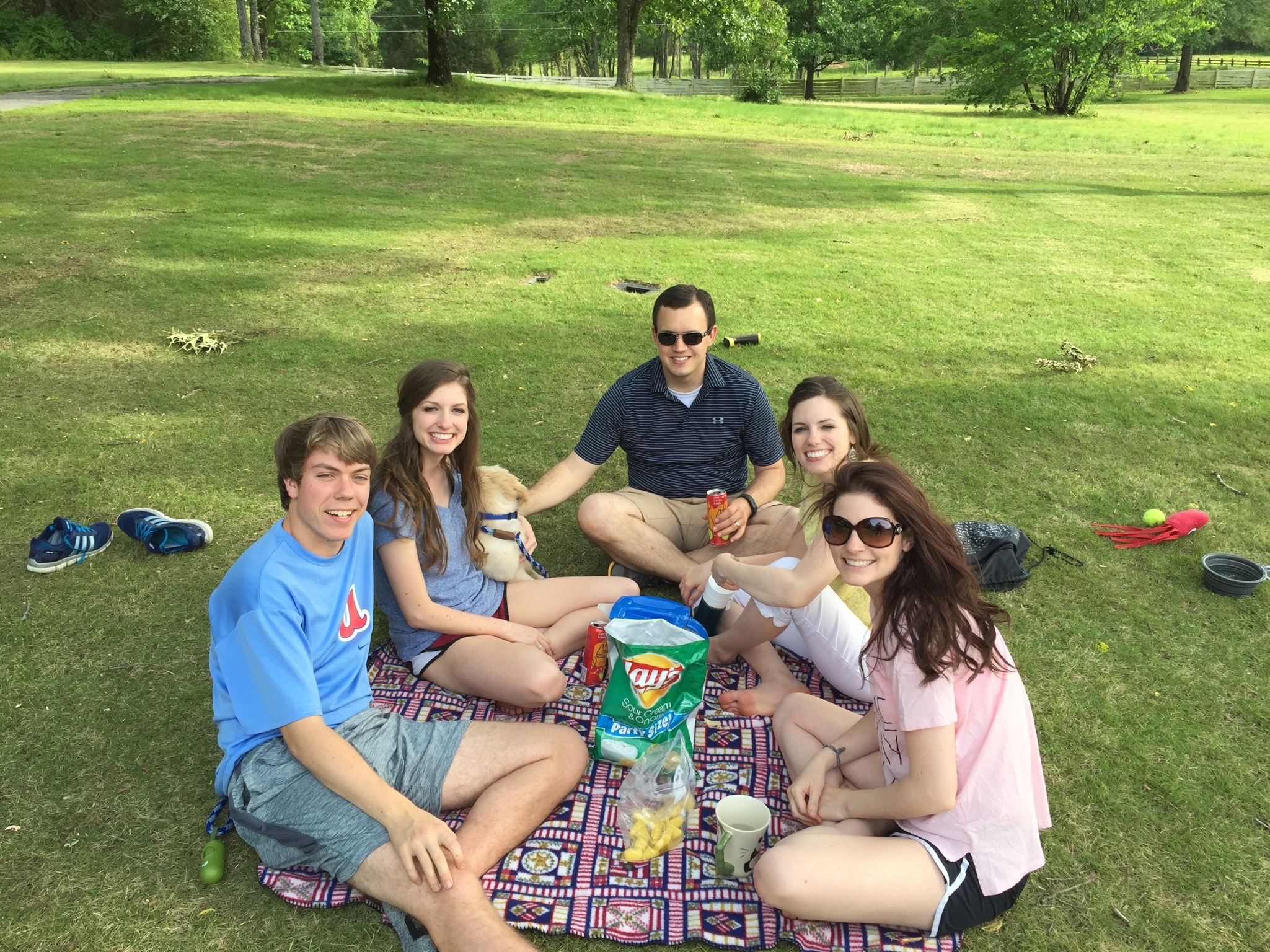 I love this picture of our recent family weekend to celebrate my sister's graduation because it summarizes the weekend so well. Just a random blanket picnic with sour cream and opinion chips with a LaCroix or two chatting about the big and small things of life. Love these people!!
5. Two months in a puppy's life make a huge (literally) difference.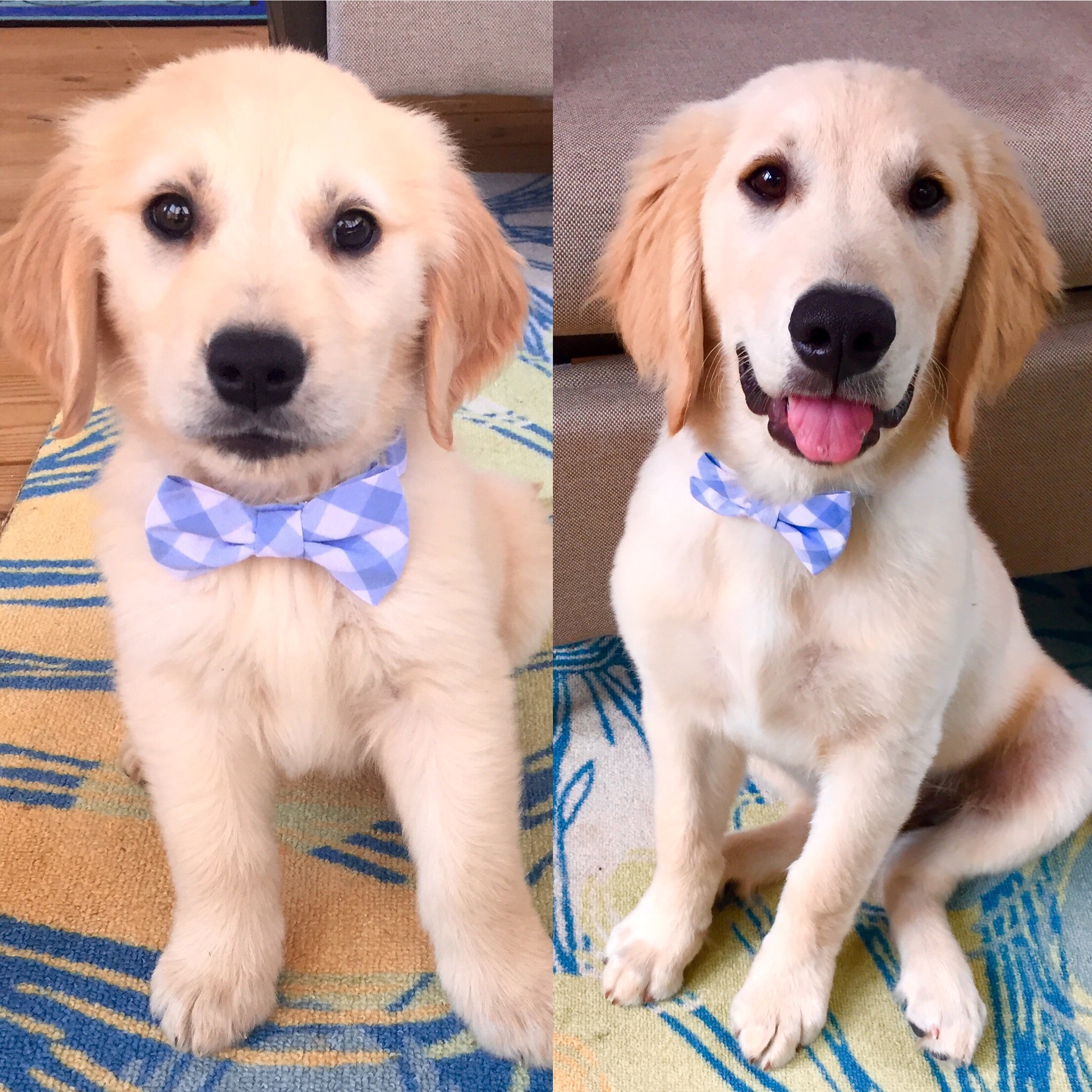 That's eight weeks versus sixteen weeks!! It's hard to believe he was ever that tiny! However, as much as I miss the cute little ball of fluff, we are enjoying the personality that is emerging from our ever growing Dallas the dog.
6. Honey is a great little plug-in for your browser to save money! This addition to your internet life works by applying all potential promotional codes to your online purchase before you check out. I've tried it on Amazon where it will tell you it doesn't really work due to the already low prices, but I also tried it online at Target and it saved me an additional eight dollars! I always wonder when I shop online if I'm missing out on some big deal because I lost the sale code in the myriad of emails I get from my favorites stores. Honey solves that problem and will especially be useful at Christmastime!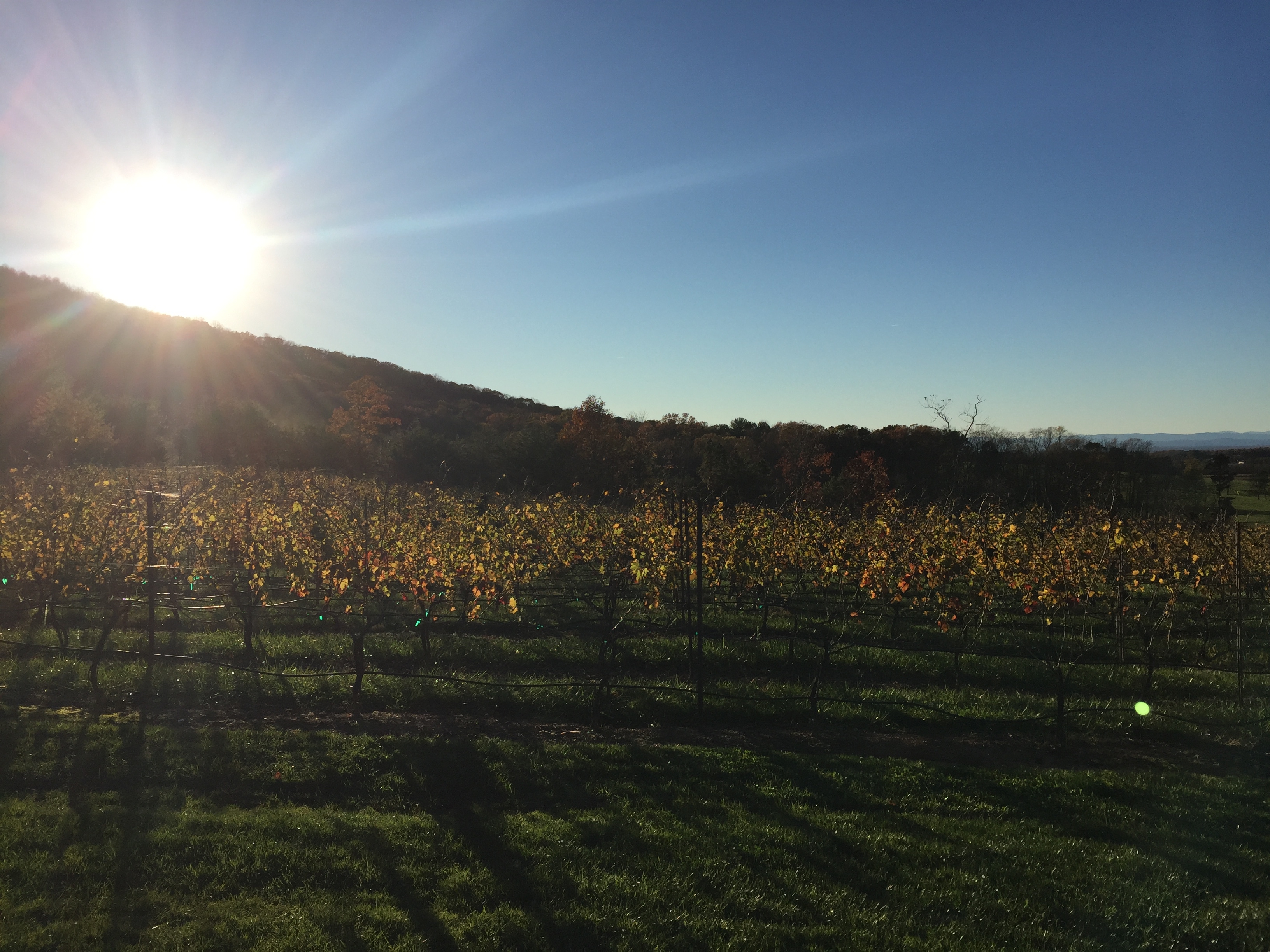 7. Perfectionism is a complicated, complex, never ending battle to fight. With the extreme busyness of this month, I felt this struggle more acutely than usual. After writing about the futile pursuit of it many months ago, I find myself rereading, revisiting, and relearning the truths I know about this topic this month.
***
What did you learn in May? I would love to hear in the comments!
***
Previous What I Learned Posts: