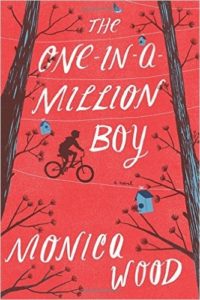 {Via}
The premise of this book is one of the most odd I've ever read — a boy, a 104 year woman, an always down on his luck musician, and a grieving mother are advertised as the main characters. The only reason I picked this one up is because it's the first pick for Modern Mrs. Darcy's summer reading club. With all the books Anne ("Modern Mrs. Darcy") reads, I knew that if this was one of the five she was choosing specifically for the whole group to read and discuss, it had to be good.
She was right.
From the first chapters, you are completely drawn into the world of these unconventional but extremely likable characters. The book flips back and forth from present day to "recorded" memories of the 104 year old, Ona's, life. Through these memories, you learn what's beneath the exterior of this centenarian's facade and more about the boy who connects her with her past like no one ever has before.
A lot of comments from readers in the summer book club said they were purposely reading this one slowly because they didn't want to leave the characters, and I have to agree. It's not a complex read, but definitely one to savor. A sweet story about how every life has an impact no matter how long or short it is and that healing can come from the most unexpected places in the midst of the deepest of tragedies.
***
Author's Website: Monica Wood
The One-in-a-Million Boy on Amazon
***
Have you read this book? What are you currently reading this summer?
***
{Disclaimer: {EE} Reads books are featured simply because reading them made my everyday extraordinary, so I wanted to share them with you! I buy or borrow all books myself. No affiliate links in this post. Thanks 🙂 }