Another week flies by — for many on a school schedule, summer is officially here! But no matter what calendar you follow, it is most definitely Friday, and that is something to celebrate!! I hope your week went well and your weekend is full of fun summer activities! I work again this weekend on Sunday, but I'm looking forward to the first Saturday in weeks that I get to spend with just our family of three (yes, I'm counting the puppy 🙂 ).
Below you will find the things in life and from around the internet making my everyday extraordinary this week — I would love to hear about yours in the comments! 
Life Lately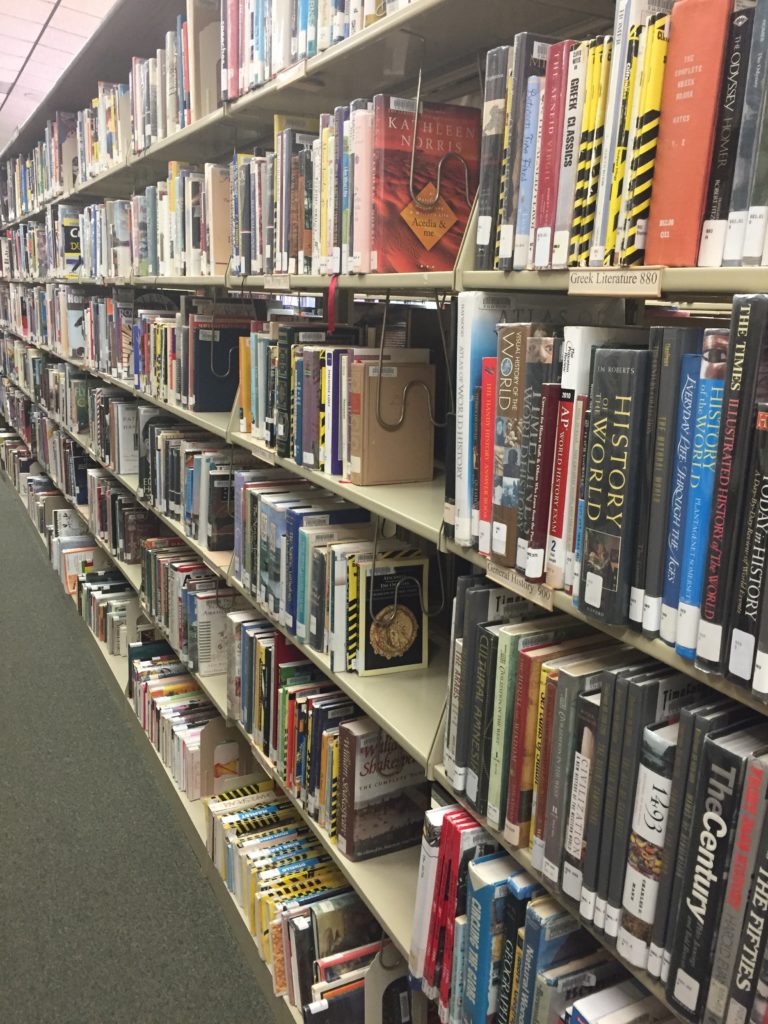 Long Overdue Visit to the Library. Since I've been reading so much on my Kindle lately, I haven't been to the library in WAY too long. I stopped by just in time as I was struck by a nasty summer cold virus just days later, and I had plenty of time to read while recovering!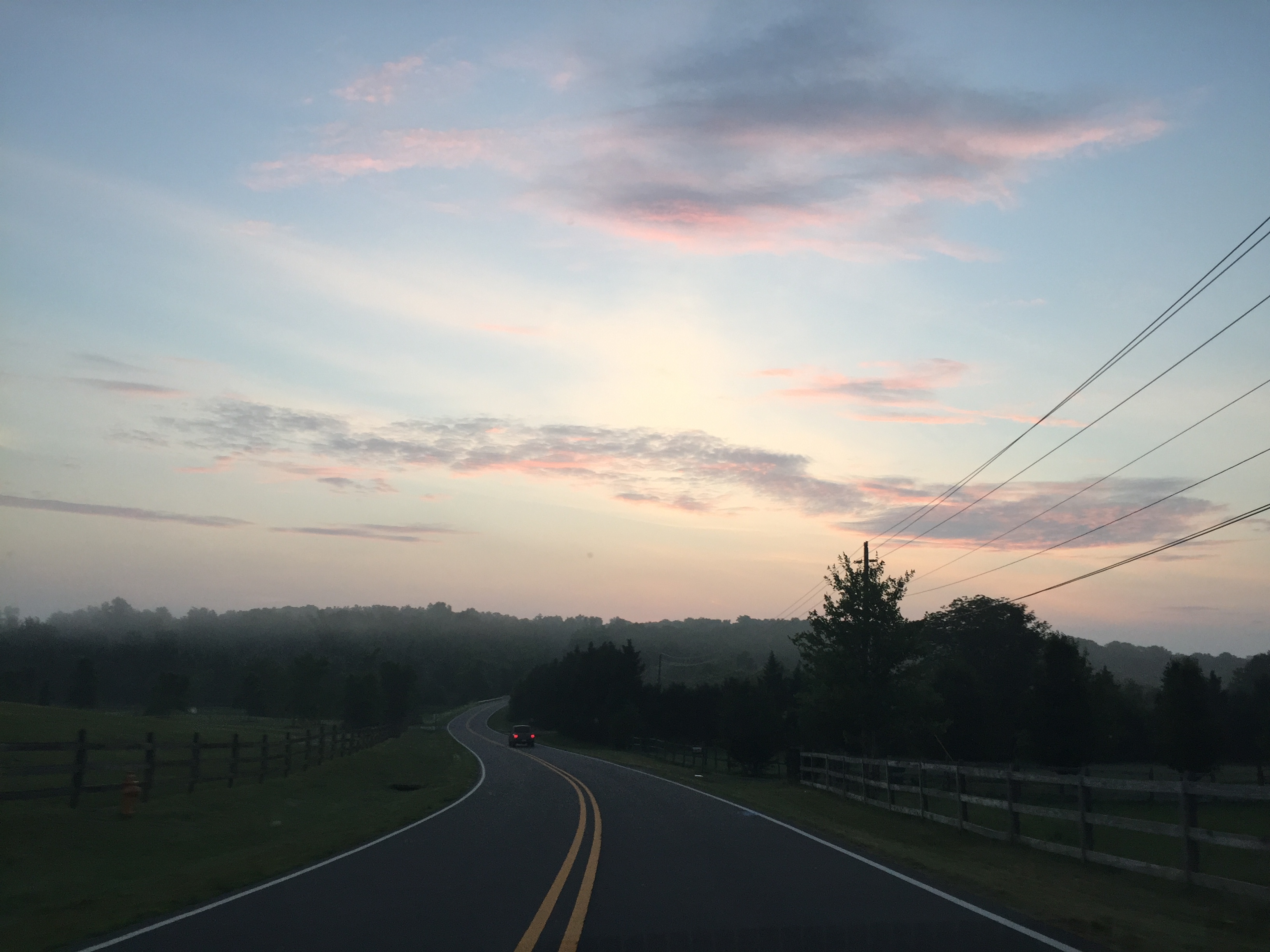 Morning View. I can't really complain about my commute since it involves backroads and this beautiful scenery complete with a sunrise almost every morning! #thedifferencesbetweenTexasandNorthCarolina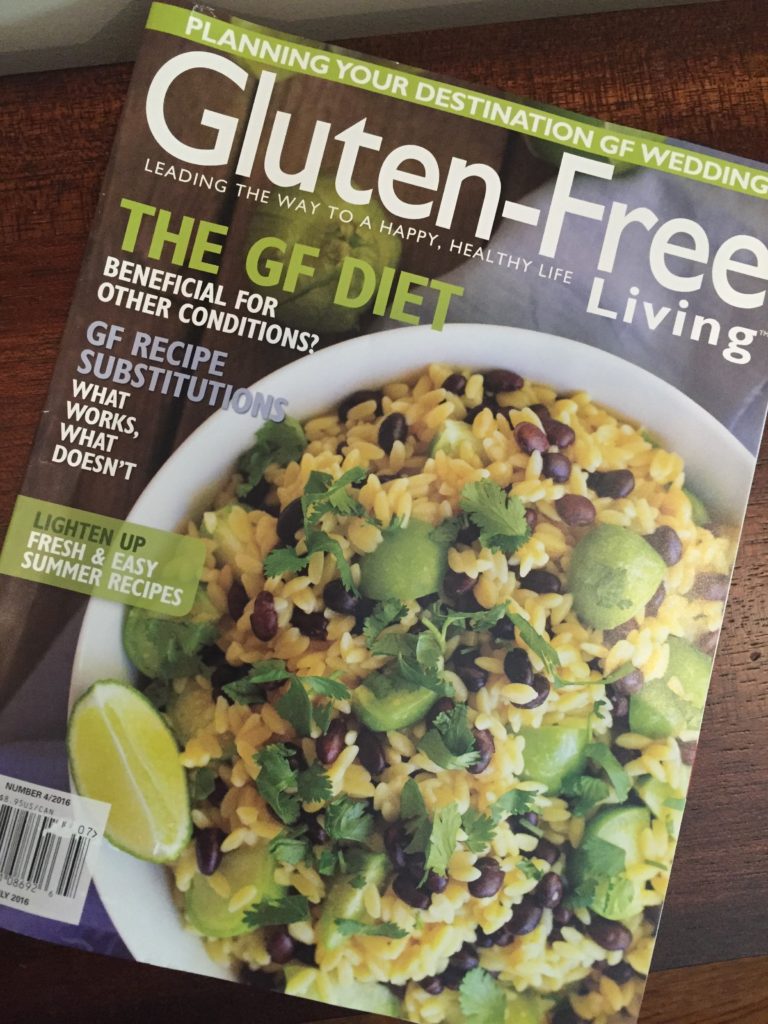 Gluten Free Magazines. I still subscribe to a few gluten free focused magazines, and I always enjoy reading up on the latest products and scientific breakthroughs as well as marking some new recipes to try for dinner.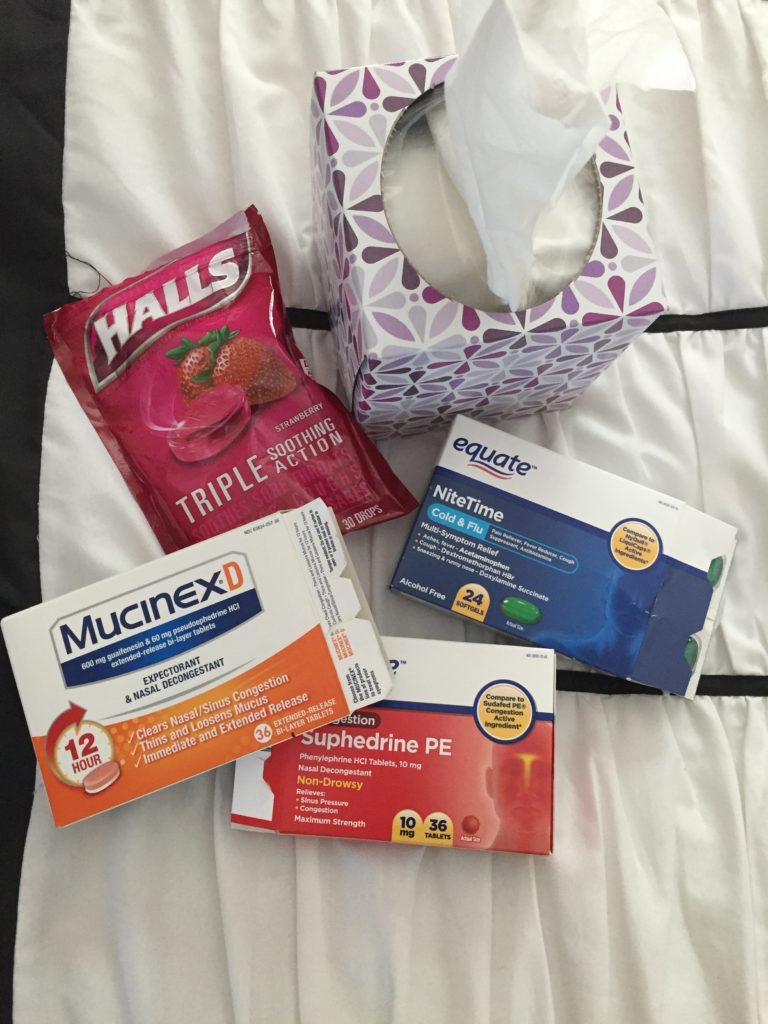 Cold Relief. Yay for cold meds, tissues, cough drops, and extra sleep!! This week has been a tad rough in the health department, but I'm thankful to seemingly (slowly) be on the mend.
Dallas the Dog Picture of the Week: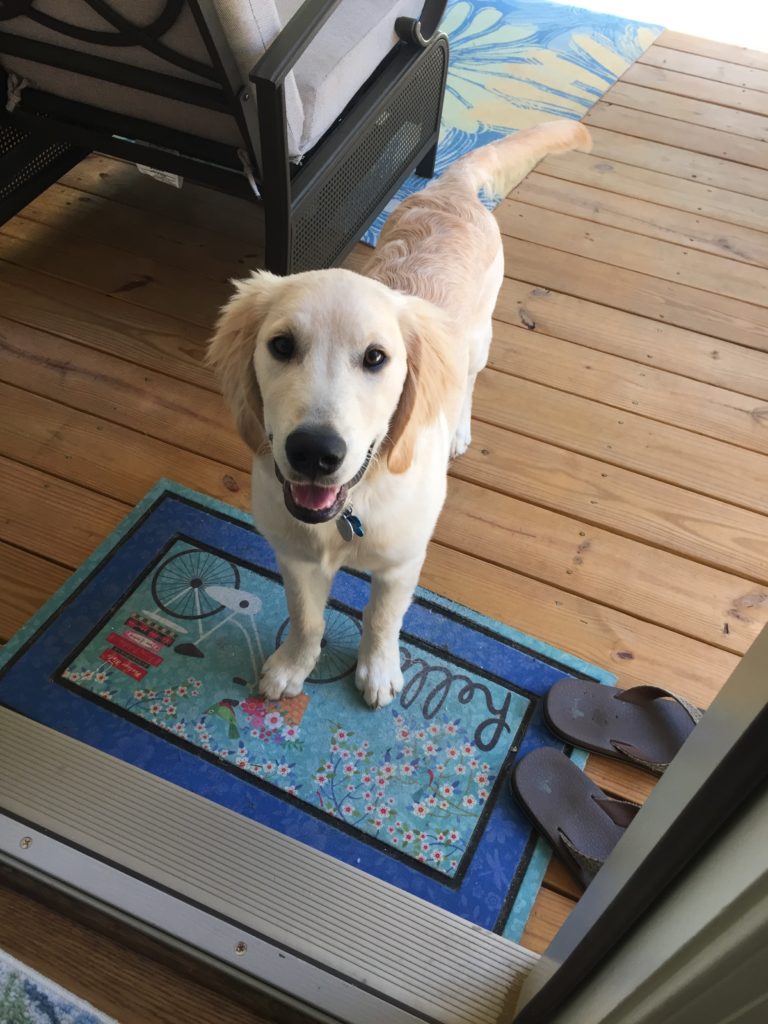 He's a happy boy — and twenty weeks old tomorrow! Growing up so fast 🙂
Links Lately
"Despite the fact that married couples seem to dominate churches and small groups, only 18.5 percent of all families in the U.S. actually meet this traditional, nuclear ideal (a husband and wife who have children). Yet how much programming in our churches, and specifically in our small groups, caters to this group that, as it turns out, is a stark minority?" ~Thought provoking article on Single vs. Small Group by Joy Beth Smith.
"What if more of us turned our efforts inward? What if we stopped giving outrage such a big platform? What if we found loving, constructive, graceful ways to respond to the offensive noise in our lives? Because, despite what the world – and the increasingly noisy media – would have us believe, a peaceful approach is not a weaker approach and a quiet response is not a losing response." Great reminder in light of the last few weeks on One Thing We Can Do When the Whole World is Yelling by Lisa M. Hurley.
With how busy we all are, I really enjoyed this post from Gina on Seven Ways to Be More Productive in which she offers reminders and some new tips on how to make the most of that precious commodity — time.
"…while strides have been made within the culture and the church to understand and support those facing depression, mental illness still often confounds those who haven't faced it, says Christian author and speaker Sheila Walsh, who's lived with depression for most of her life. "If it doesn't show up on an x-ray, people have a problem with it," she says. "If someone has a brain tumor, that person can rally people all over the world to pray. But if you have a deficiency in the chemicals in your brain, then that's harder for people to grasp." Enlightening article on Depression: The Church's Best Kept Secret.
Yummy Link of the Week: I've mentioned before how much I rely on advance planning to get healthy meals on the table for us each week — therefore, I really liked this post on monthly meal planning by Beth — great ideas that I'm going to implement.
Also — chocolate peanut butter cheesecake cake — and it's healthy – ish??! This is most definitely on the menu soon.
***
Happy weekend, everyone! Hope it's wonderful!!
{Linking up with Heather — check out her post to see Friday Favorites across the web!}