Happy Friday, friends! Hope all is well in your world this week, and you're enjoying the last couple weeks of July. (How is it almost August again??!) This past week for us was awesome as my husband had a work conference at a beautiful resort in Asheville, North Carolina. Of course, there was work involved for him this week, but the company was wonderful in spoiling all of us with white water rafting, golf, massages, hikes, and tour options. It was great to get away with no real agenda and to enjoy more of North Carolina's natural beauty. 
As always on Fridays around here, below you will find some of the things that made my everyday extraordinary this week! I would love to hear yours in the comments!
Life Lately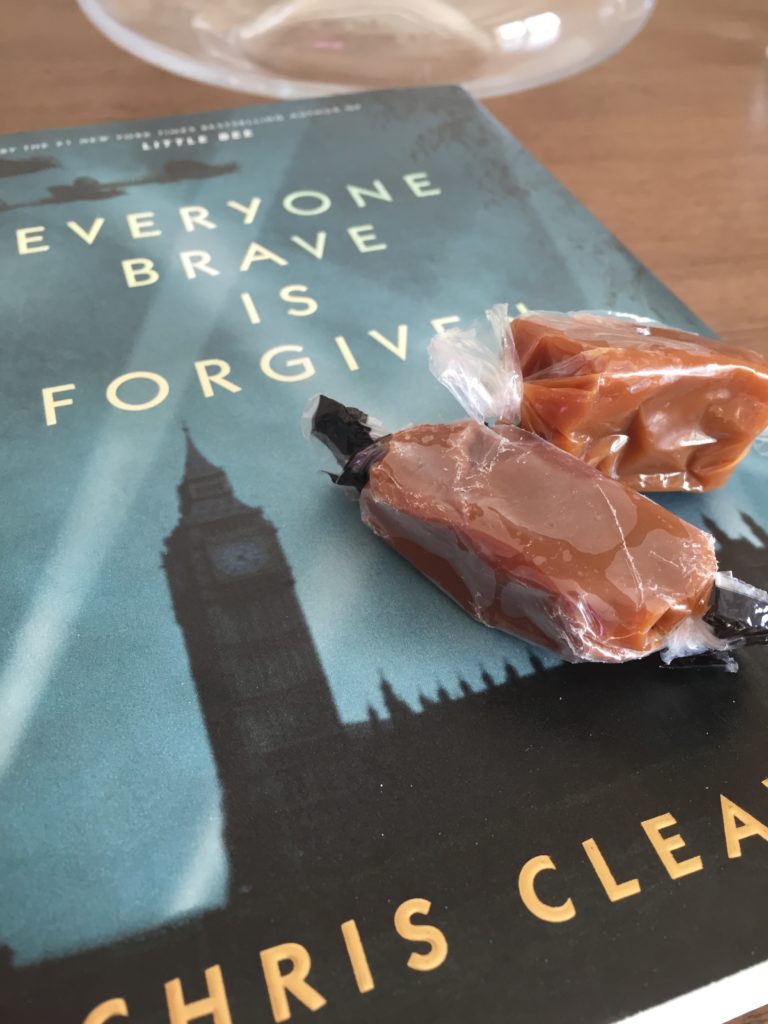 Reading Treats. While reading my summer reading club book this week, I had some delicious caramels to enjoy as well. My sister gave me these for my birthday — homemade from Alaska and you can tell! They are one of a kind!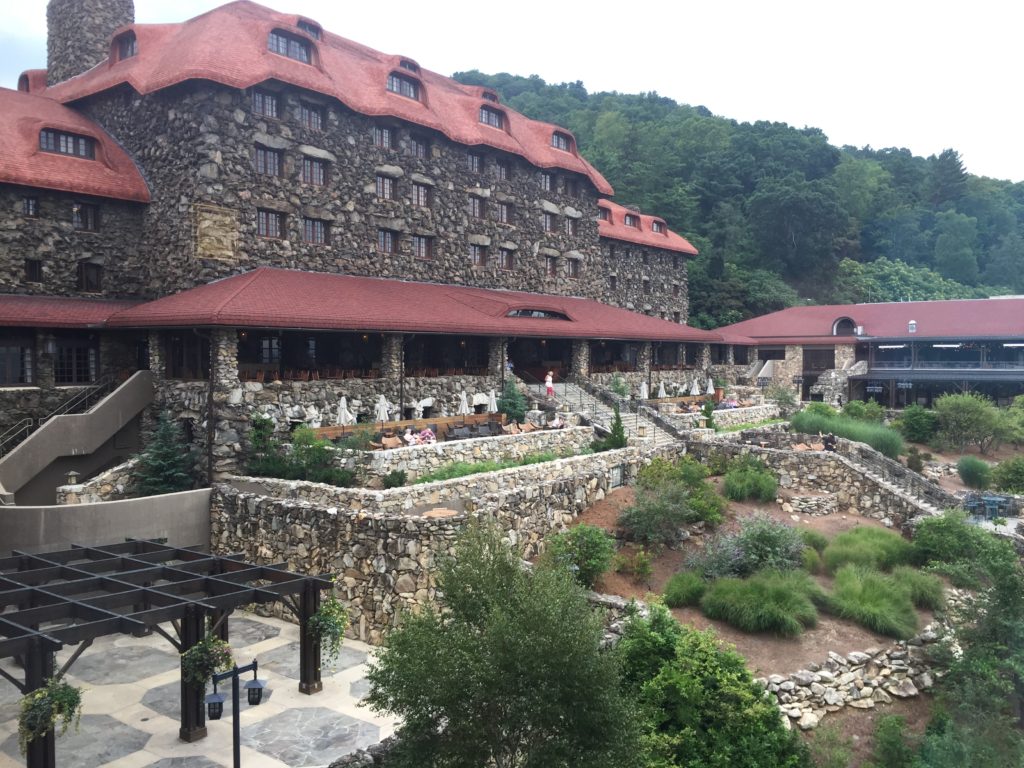 Our home away from home (this week 🙂 ). This — the Grove Park Inn — is where we are staying this week for the conference. Isn't it beautiful? Such old world charm!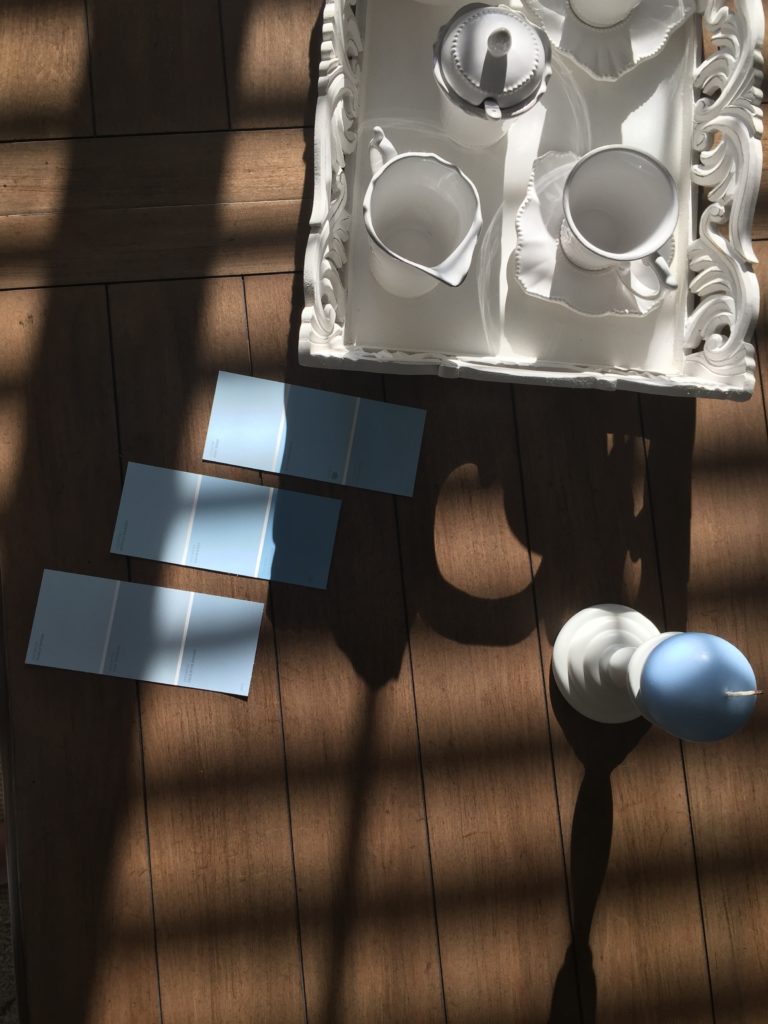 Shades of Blue. My next house project is painting one wall in my dining room a light, warm blue. I love the color blue for the tranquil feelings it inspires, and I think it will really add a pop to my French country dining room.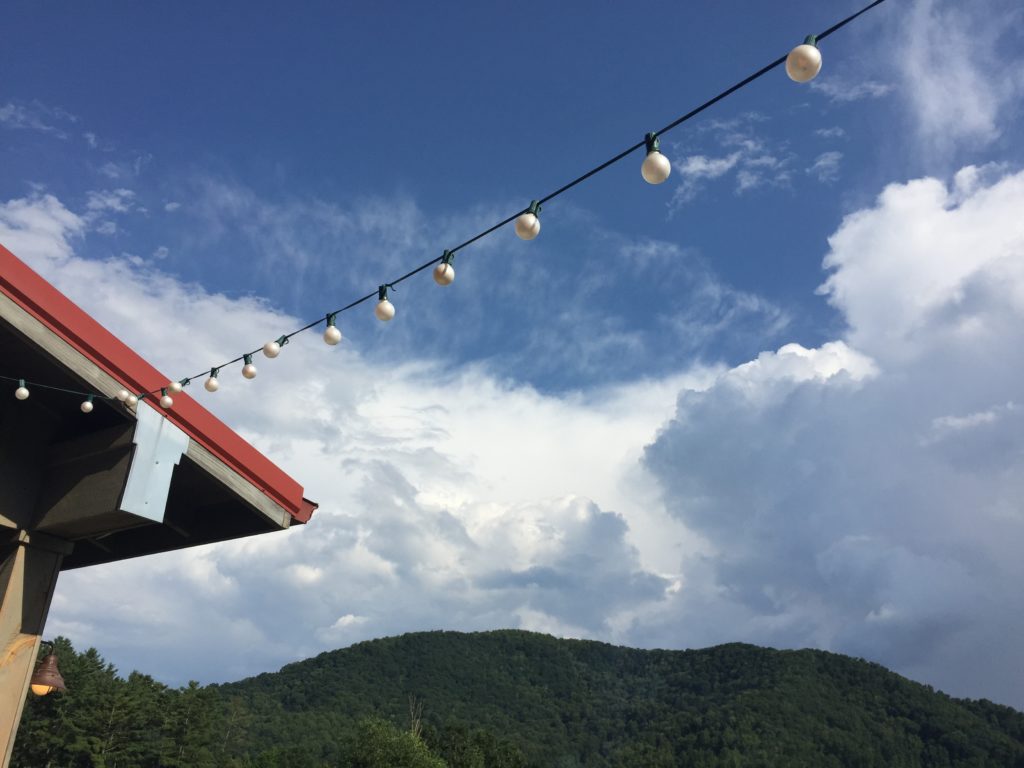 Farm Dinners. One night this week, the whole company went to Claxton Farm in Asheville to have dinner. It was a lovely venue surrounded by hills and topped with a wispy bright sky.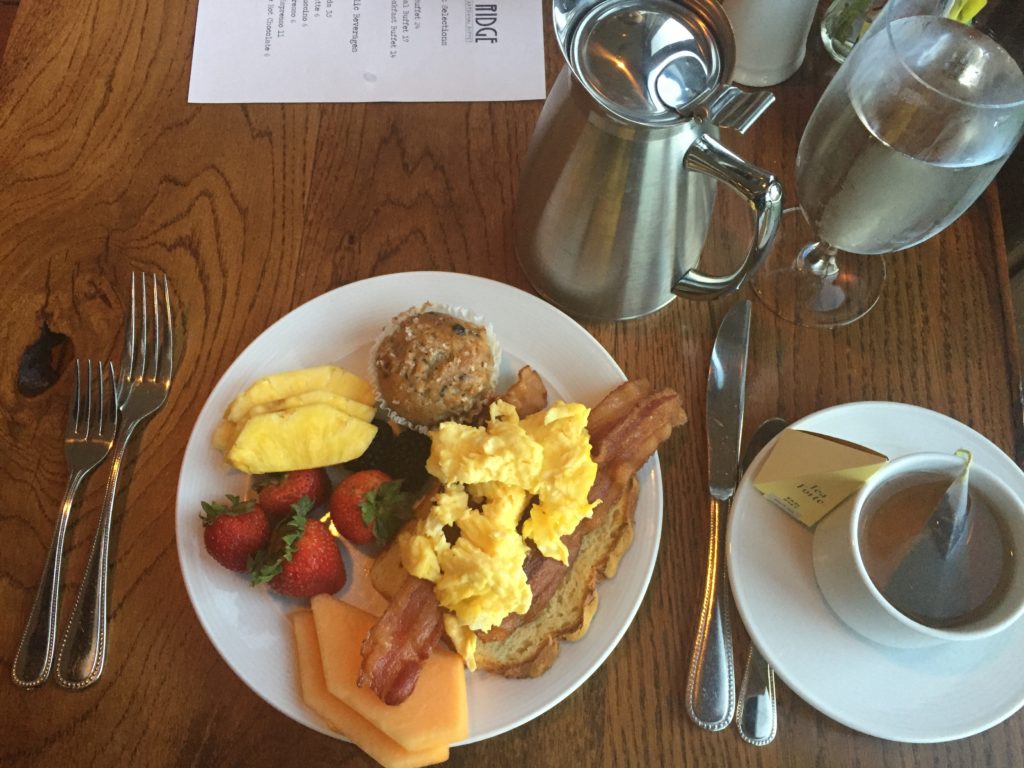 Breakfast for the Win. We've been starting our mornings this week in the Blue Ridge Dining Room which boasts one of the most comprehensive breakfast buffets I have ever seen!! They also have a gluten free section that includes that delicious blueberry muffin pictured above. Mmmm – I love breakfast. 🙂
Dallas the Dog Picture of the Week: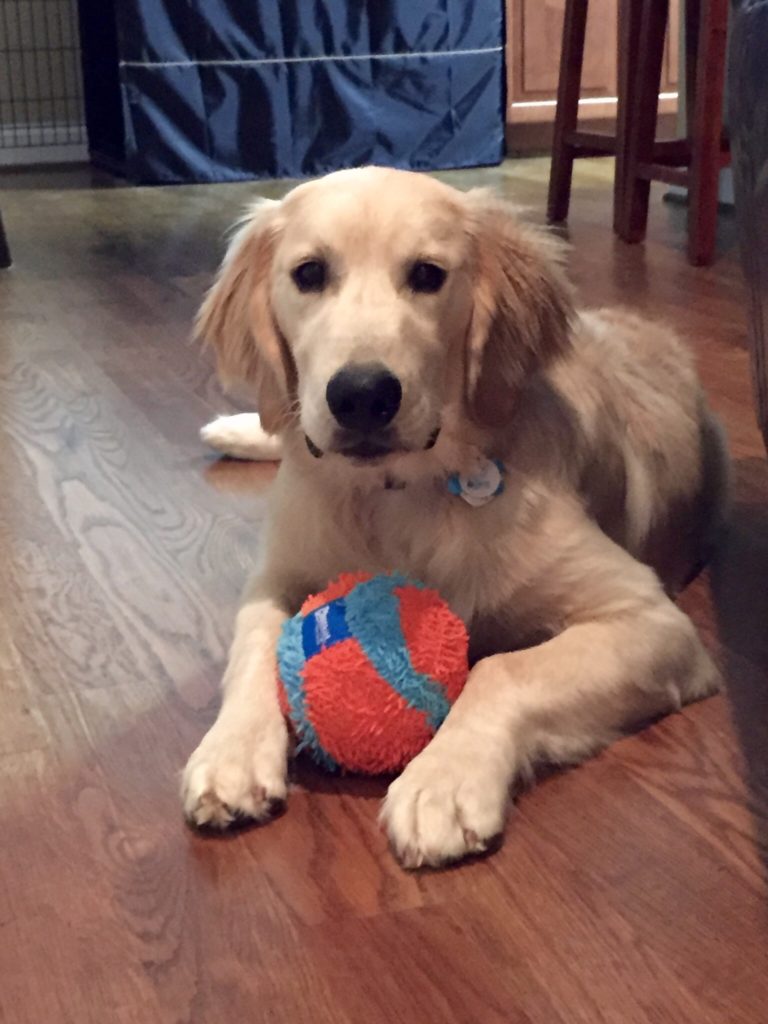 Look at that handsome boy!! He's so big — fifty three pounds and just over six months old. Hopefully while we're away this week he's learning how to better walk on a leash! He's getting some training while he's boarded because it's so needed for all of our sanity!!
Links Lately
"Short of moving your house to the Med (or the Baltic, Black, or North), there are things you can do to add some European flair at home. We asked members of our Architect/Designer Directory for their thoughts…" Fun article on 10 Architect's Tricks for Creating a European-Inspired Interior –  some of the looks are definitely not my style, but I think the principles would apply to a variety of spaces.
"Legislation can't fix this. Democracy can't fix this. Only people who move toward other people with love and a desire to understand rather than be understood can fix this." Thought provoking perspective by Kendra at the Lazy Genius Collective on Why I Won't Hold My Babies Close.
"I'm the kind of woman who draws her strength from the Lord, but after an especially difficult shift as a registered nurse I will sometimes find myself feeling weak. I may even feel defeated, as if I am an absolute failure at what I'm trying to do. Or I may feel like I just don't have what it takes to give my patients what they deserve." Really appreciated these 5 Biblical Truths to Encourage Nurses by Brie after an especially difficult couple of shifts myself.
"Learning that I'm an HSP [highly sensitive person] has given me two invaluable gifts: compassion and permission. Compassion for my particular constellation of needs. And permission to take care of—and to simply be—myself."  Since I've discovered the "highly sensitive" trait and subsequently tested to be off the scales as an HSP – this article, Don't Be So Sensitive! What Happens When Highly Sensitive People Get Married by fellow hope*writer Cheri Gregory was so interesting (and helpful!)!
"And so I've learned over the course of my marriage when hard times come, I get ready to do battle. Battle for my marriage. Battle for my faith. Here are some ways I've learned to fight for my marriage." As a newlywed, I appreciate articles like this one by hope*writer, Valerie Murray: How I Fight to Keep My Marriage Strong. Although I have argued that marriage isn't just hard work, I do think it takes a lot of conscientious work and effort to keep it strong.
Yummy Link of the Week
I've made corn chowder before, a looonngg time ago, and loved it. However, it wasn't that filling due to the lack of protein. That's why when I saw this recipe for Slow Cooker Chicken Potato Corn Chowder, I was immediately intrigued. It looks delicious plus it's in the slow cooker! Sign me up!
***
What's been making your everyday extraordinary this week? Have a wonderful weekend!
 ***
Linking up with Heather — check out more Friday Favorites here!