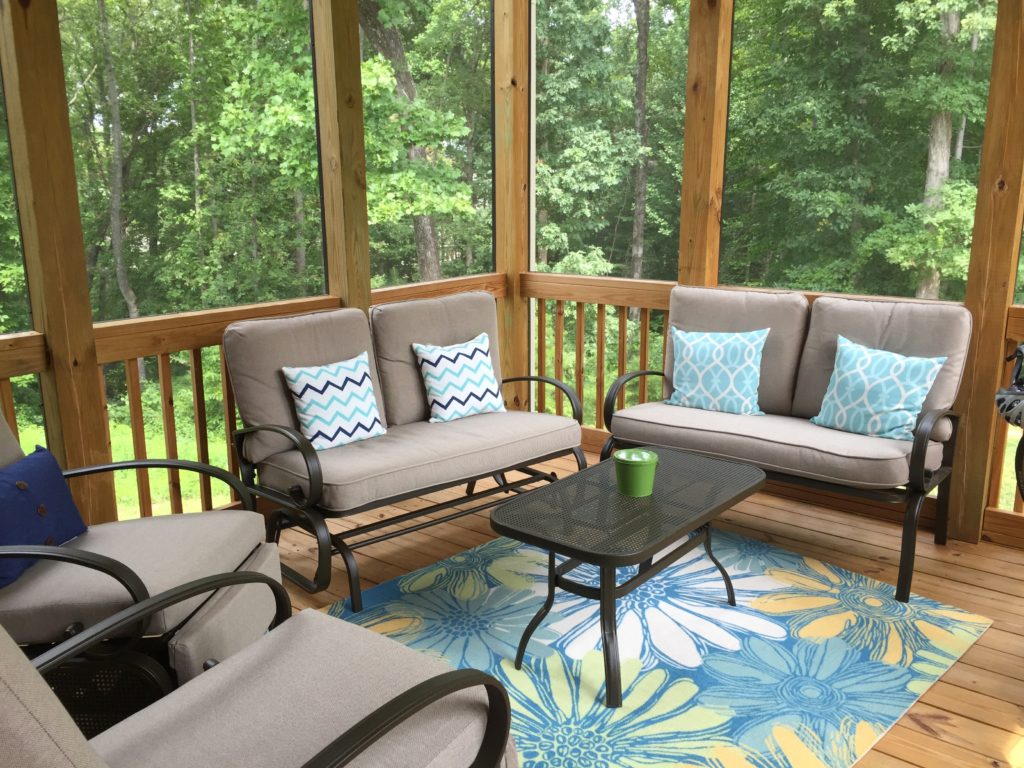 Southern charm personified is the porch – whether in the front of the house, the back, screened in, or wrap around, there's just something about a porch that elevates a simple brick and mortar structure to a home.
Although our covered patio growing up holds lots of treasured memories, I've never truly had a "porch" until we moved to North Carolina. Here, screen porches are the rule, not the exception, with most of our neighbors having one in their backyard. When we first toured our now home, the porch heavily influenced our decision to buy the house — it was a dream come true for me to have a porch!
Besides the aesthetics of a porch brightening your day, a porch truly makes your everyday extraordinary because life happens there. How many books I've read, podcasts listened to, blog posts perused, all on the porch. It's where a myriad of things occur — important conversations, family time, reading time, dinner time, quiet time — like a kitchen, a porch can be the heart of the home.
The best part about a porch is the simplicity of it — whether it's plastic deck chairs, colorful patio furniture, or a mish-mash of odds and ends that double as seating — there's room for everyone on a porch. The rustic feel of worn wood boards just adds to the coziness of the space, and the need for perfection diminishes.
There's a porch for every type of person it would seem — from back porch privacy for the introverts to front porch socializing for the extroverts to screen porches which keep the bugs out for us non-outdoorsy people to wrap around porches providing a varied view for the can't sit still folks.
The porch is peace, quiet, a cup of tea and a good book
The porch is laughter, late nights, soda and snacks
The porch is where problems are solved, grievances aired, reconciliation begins
The porch is a gathering place, cookout seating, a living room outside
The porch is light, sunlight streaming, honey colored boards glistening
The porch is dark, storm clouds gathering, rain dancing through the trees
The porch is friendship, deep talks, giggles, and whispered secrets
The porch is home, a welcoming place where authenticity is valued over perfection
The porch is where life happens.
***
Do you have a porch? What kind? Would you agree or disagree that it makes your everyday extraordinary?