Happy Friday, friends! I hope everyone has had a great week! As we move into these last days of August, fall is on the horizon, routines are being put back into place, and the weather (almost) feels like it's moving slowly into lower temperatures. Out of all of those things, I'm looking forward to the routine most of all! What's your favorite part about the fall?
As always, below are the things that made my everyday extraordinary, both in life and from around the web — this week was extra special with my parents  in town — we had a great time exploring all around North Carolina. I think they were loving the beautiful scenery everywhere you look. What made your everyday extraordinary this week? I would love to hear in the comments!
Life Lately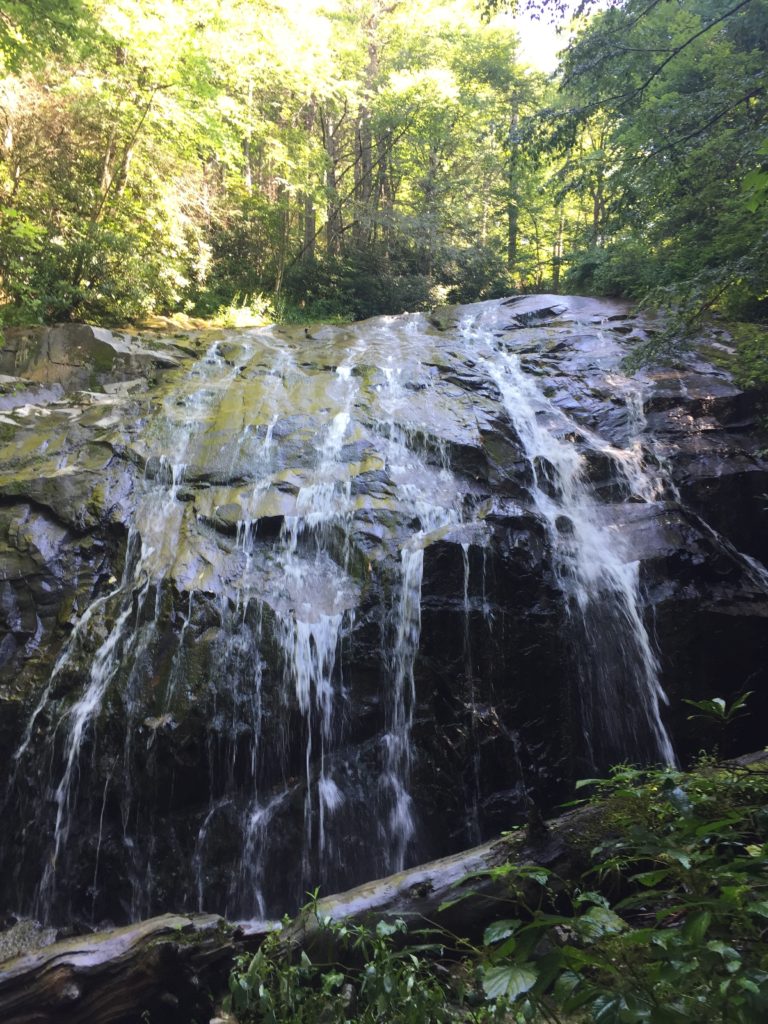 Glen Burney Trail in Blowing Rock, NC. If you're passing through this area on the Blue Ridge Parkway, make a stop in Blowing Rock, not only to see the adorable main street, but also to hike down to these falls. (Wear hiking boots and bring lots of water!! It's quite the elevation change!)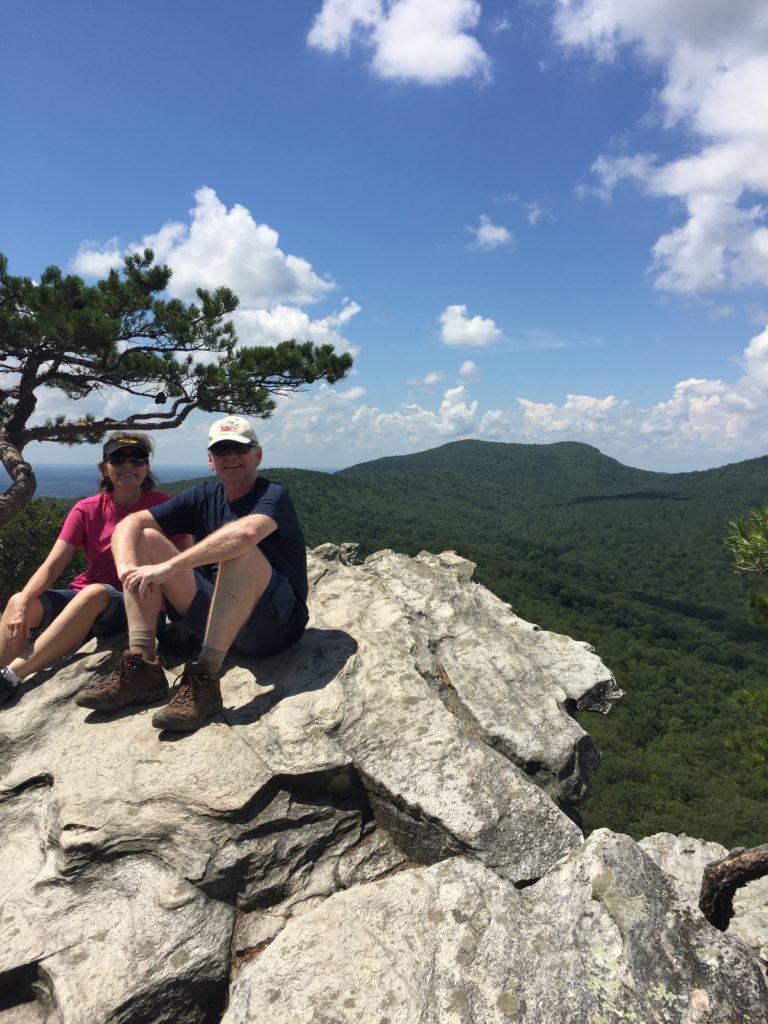 Hanging Rock Park, North Carolina. Another challenging hike, but the views…oh my goodness. The views were beyond worth it!!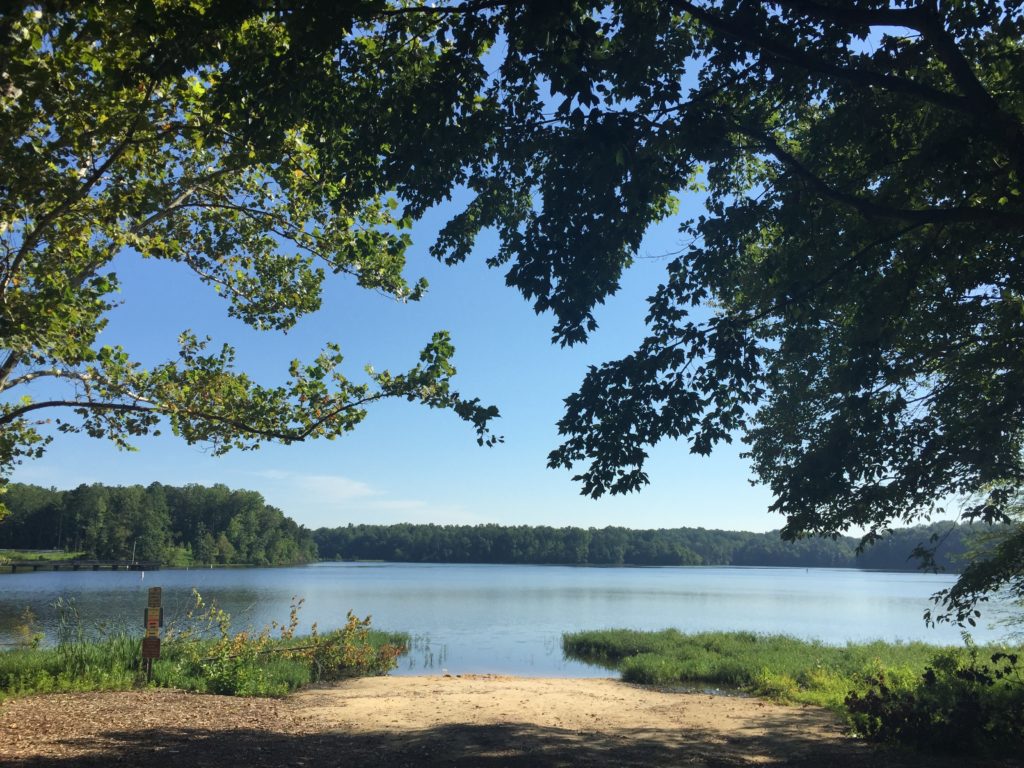 Salem Lake. I had been to this lake just once before without much time to explore it, and I don't think I fully remembered its beauty! We went here to bike around the perimeter. We had to cut our ride a bit short, but the first part of the trail was absolutely picture perfect!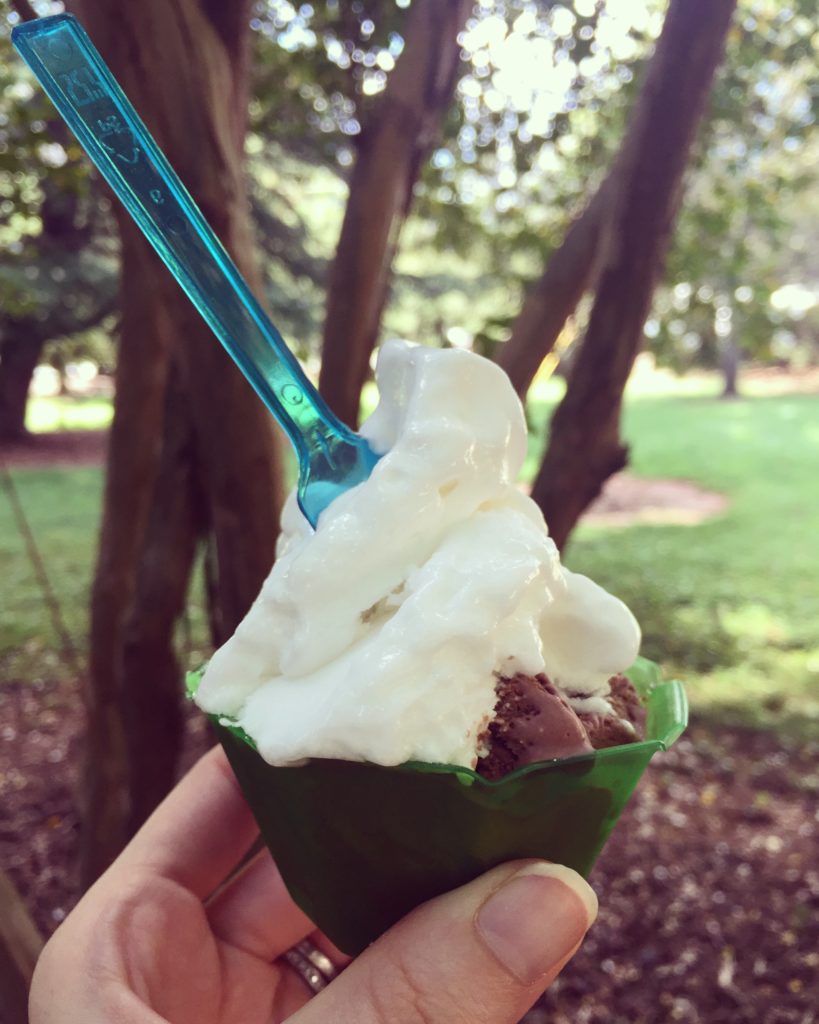 Cafe Gelato. This new to me gelato place in Winston-Salem was amazing! I had their "pear" and "chocolate" flavors, which were pure, fresh, not overly sweet, and melt in your mouth delicious. Like I said on Instagram — good thing the shop isn't too close to my house — I'd be going daily!!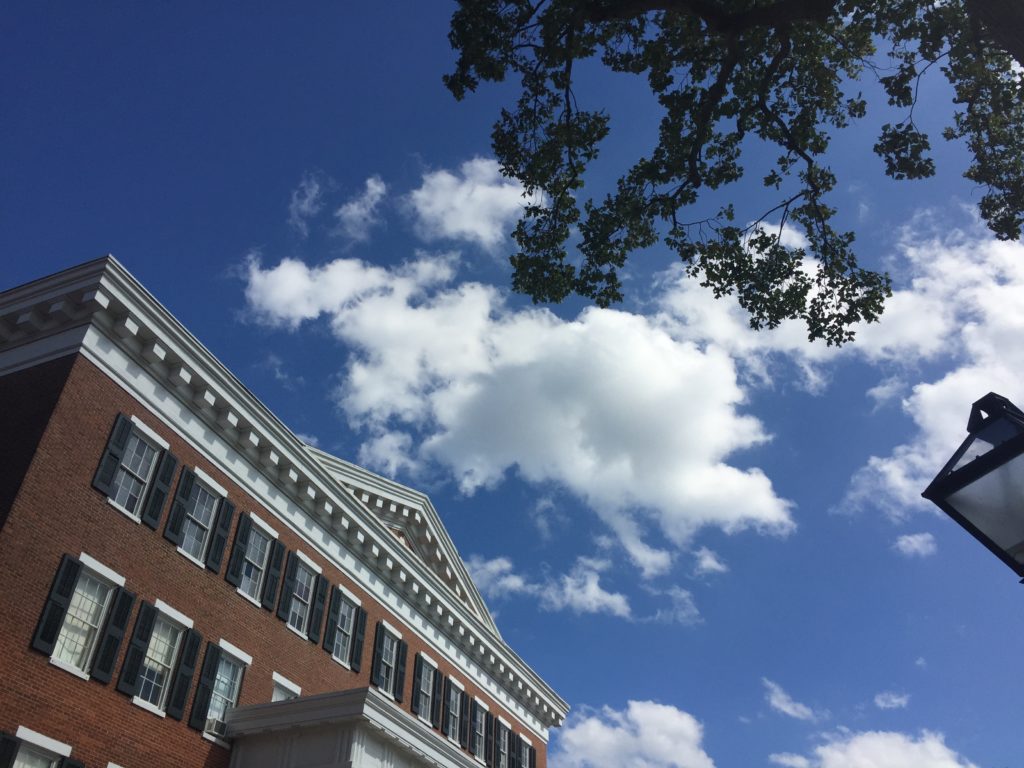 Blue Skies and History. We visited Old Salem this week — the first time for my dad to visit. The weather all week was gorgeous for their visit, but this perfect sky with one of Salem College's buildings was too pretty of a picture not to capture.
Dallas the Dog Picture of the Week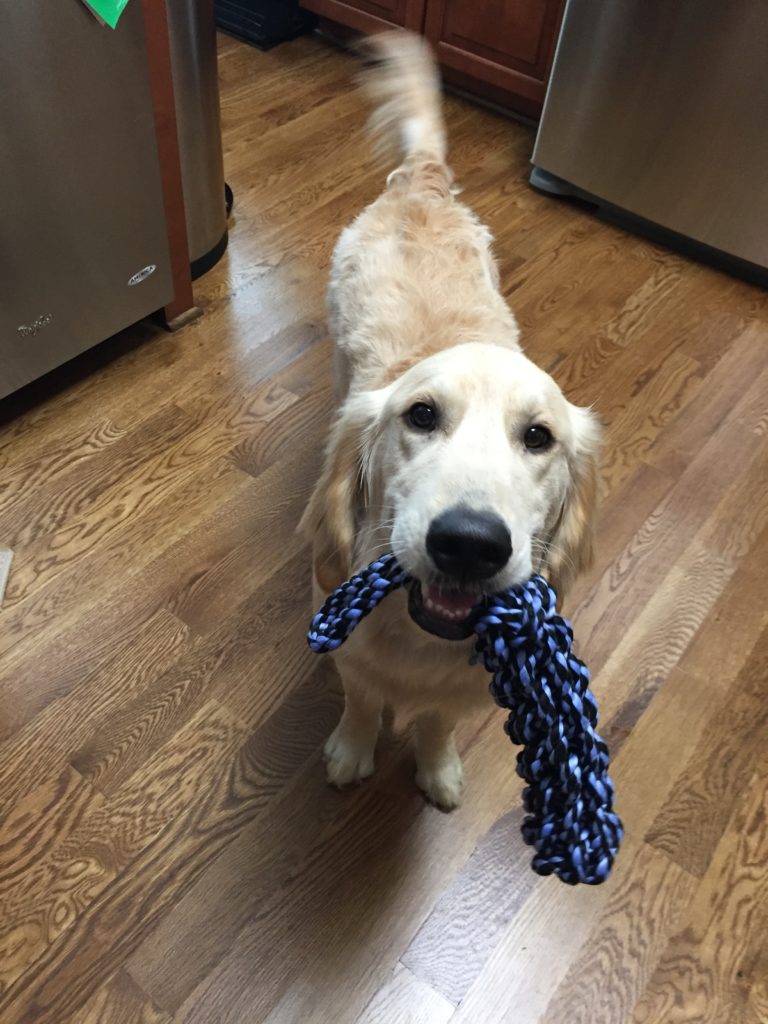 Our silly puppy has LOVED having extra people in the house this week. He's been even more hyper, excited, and happy…which is good and bad — haha — he will do better on a routine this fall too, poor little guy. So much travel and new people in and out over the summer. I think, though, it only made him more adaptable 🙂 (and more cute if that's possible 😉 )
Links Lately
"One year. I can't even wrap my mind around it. When I look back on this past year, it seems like 60. But it also seems like no time at all. I have grown and been tested in so many ways. I have been the best and ugliest versions of myself. I have been angry, sad and supremely happy. I have worried myself into physical pain and I have known the freedom given by the Spirit indwelling when I just breathe and trust." This sweet couple, the Waldrons, went to my alma mater, and although I didn't have the privilege of knowing them personally, I have followed their story over the past year. They are such an example of perseverance, grace, and love through hardship — I appreciated their reflection on the One Year anniversary of Harrison's accident.
Does anyone watch the TV show Chopped? I really enjoy the show, probably because the thought of me being able to make something edible out of five random ingredients is so incomprehensible that I spend the whole show utterly impressed. With that being said, this article, 12-Year-Old with Celiac Disease Wins "Chopped Junior" with Gluten-Free Dish, was beyond impressive. I also love seeing celiac disease getting positive press!
"When Simone Manuel won, I felt the weight of that—the history of stolen lives, the burden of correcting false beliefs, that childhood memory of watching white families get out of the resort pool when my black family got in,  the 'I can swim' defense along with the emotional and psychological trauma, pain, strength, patience, embarrassment , awkwardness, and empowerment that come with it—LIFT AND BECOME A TRILLION TONS LIGHTER. I sensed a billion eyes opening and minds being set free. I heard the snap of shackles breaking!" hope*writer Lucretia Carter Berry's passionate, heartfelt post – "I Can Swim" Thank You Simone Manuel – is a must read.
Fall is just around the corner and if you're looking for a fun weekend event in October, be sure to check out The Nesting Place's  first Nest Fest. Held right outside of Charlotte, North Carolina, it features forty vendors so you can spend a day of "beauty hunting for your home and your life." There's also going to be food trucks, music, and special guests. Early bird tickets went on sale this week — this event is on our calendar!
"The wounds you face now don't need to be completely healed before you begin to heal. Our church and this pastor were still very much in a raw state when we came together. The wounded are the best healers." An encouraging, insightful post by fellow hope*writer Sarah E. Frazer on When the Hurting Become the Healers
Yummy Link of the Week – I found you dinner and dessert — Gluten Free Baked Ziti with Kale (this is going on my meal plan for next week!!) and Peanut Butter and Pretzel Icebox Cake (I need to squeeze this in before the end of the summer — Labor Day Weekend maybe??!)
***
As always, thank you for reading! Have a wonderful weekend, friends! 
***
Linking up with Heather — check out more Friday Favorites from other writers and bloggers across the web here!