The weekend has arrived again! Whohoo! I hope all of you have had a great week — can't believe it's time for everyone to head back to school…including myself! Yikes! 🙂 How are your weekend plans shaping up? I'm hopeful we can sleep in on Saturday before hiking with some friends; and then we have some yard work to finish up before church and chill day on Sunday.
As always, below you will find snapshots and articles from my life this week that made my everyday extraordinary. I would love to hear about your week — feel free to share in the comments!
Life Lately
Clouds for days. Being an NC transplant, the clouds here fascinate me everyday. You see – Texas is blue skies that last forever, with usually nary a cloud in them (hence the shades of brown everywhere in the summer), but North Carolina has the most unusual and fun clouds, and I never tired of seeing them.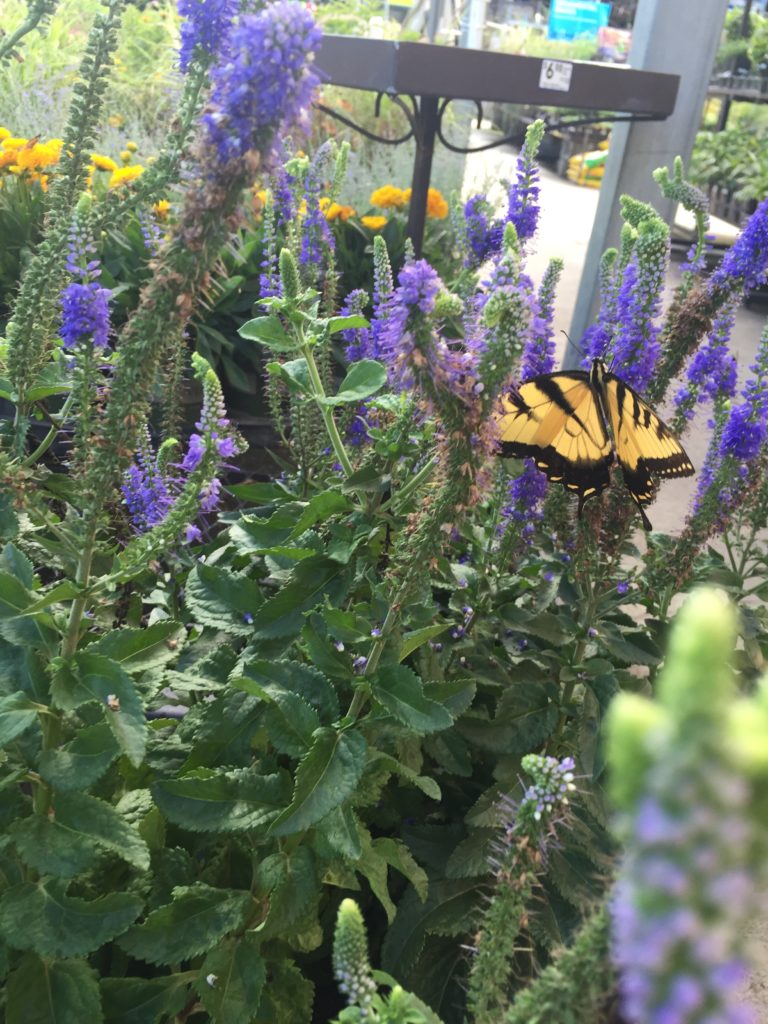 Butterfly Capture. This magnificent flying beauty was hanging out in the Lowe's garden area, and I couldn't resist freezing the moment in time. There are so many butterflies here, and I just love it!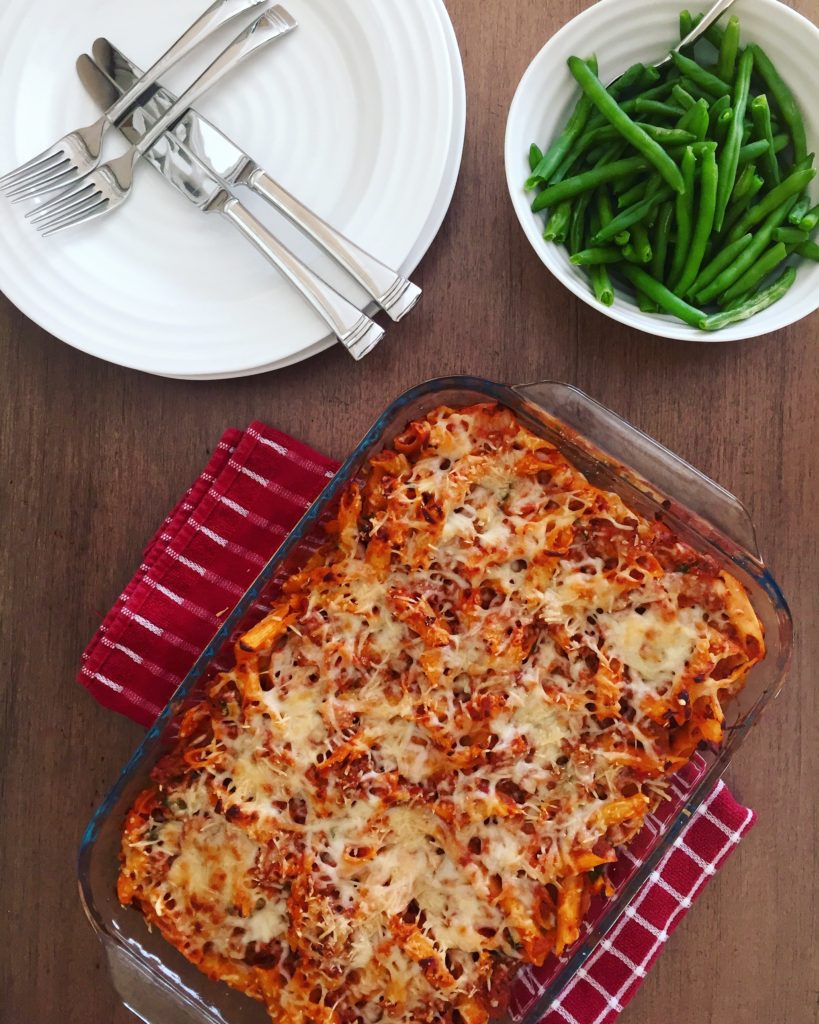 Baked Ziti Dinner Delight. I told y'all last week in my Friday post, that A Foodie Stays Fit's baked ziti was on my dinner menu for this week. I made it Monday, and it didn't disappoint! The best part? Lots of leftovers for lunches 🙂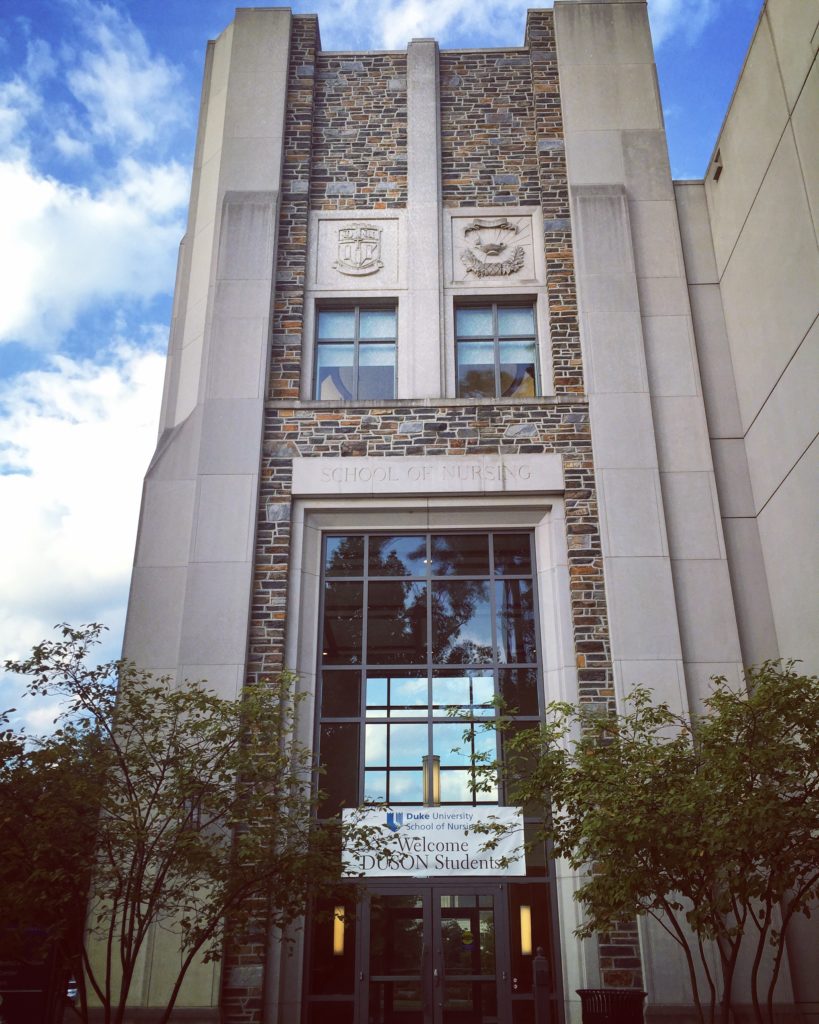 A New (Nursing) Adventure. A big day happened on Wednesday for me — orientation for graduate school! It's pretty surreal it's (already) here and classes start on Monday!! I'm hopeful that the blog posting will remain steady as it's one of my most favorite things, but we shall see how heavy the workload is this semester.
Dallas the Dog Picture of the Week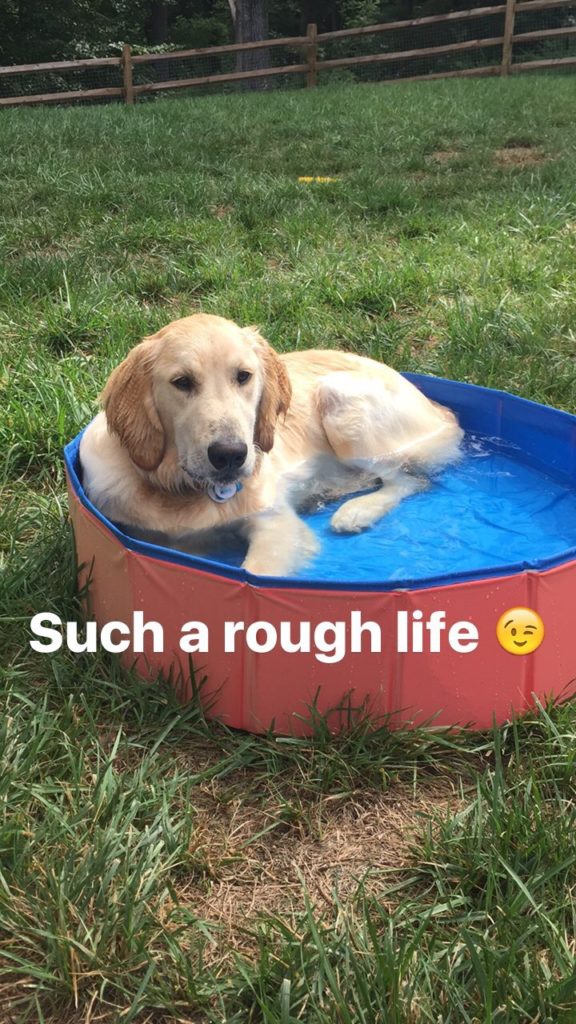 Oh, Dallas — he's such a cutie! Posted this sweet shot on my Instagram Stories (which is fun, but I never remember to do it??! How do some of you do snapchat, Insta, Twitter, Facebook, AND now this? Too much for me! haha) Anyways, our almost eight month old pup is in the "teenage" stage from the books we read, and he definitely is seeing how far he can push us and how many commands he can "forget." Like  – "sit" – which he's known since 8 weeks old! Here's to hoping this stage ends soon and our sweet puppy comes back!
Links Lately
If you need a smile to start your weekend off right, look no further than this ADORABLE story: Dog Loves Getting Mail So Much That Postman Writes Her Letters When There's No Mail – so.cute. Why can't all news be like this??!
"At that moment, I viewed the rocks in a different way. Each stone represented a burden to release, yet a memory to hold.  As each nurse released her story, she unloaded her weight. Our staff meeting became a memorial service." A beautiful article by fellow hope*writer and nurse Sharon A. Gibbs: How to Honor the Deceased by Caring for the Living
To all my travelers out there — this is such a fun compilation: The Most Beautiful Spot in Every State — I don't know if I agree with all of them (How can you choose??), but I've been to the one in Connecticut, North Carolina, Texas, Arkansas, and Colorado. I would love to go to the Alaska spot and the Washington one (Wow!) — although they are all beautiful! Which one is your favorite?
"The only way I can describe it, is to call it a realization. I had prayed for a revelation, but what I got was a realization. A deep knowing, anchored right in my core that this was right, this was God's plan, and this was what we would do." Thought-provoking post – Listen Close, Listen Well: Are You Praying for a Revelation?" – by hope*writer Niki Hardy for Katie M. Reid's blog.
One of the soundtracks of my childhood was the beautiful classical music of Anne of Green Gables, the amazing PBS adaption. Because of the kindred spirit Anne is to me (see what I did there? 😉 ), I had mixed feelings when I saw this: A New Anne of Green Gables Miniseries Is Coming to Netflix. I can only hope they do it justice, but I just don't think you can make an Anne series without Megan Fellows, Colleen Dewhurst, and Jonathan Crombie. 
Yummy Link of the Week – I have to share this Flourless Chocolate Pistachio Pear Naked Layer Cake by Cotter Crunch because the photos of it are simply beautiful however, I'd be remiss not to mention that it looks absolutely delicious as well!! 
***
The happiest of weekends to each of you, friends!
***
Linking up with Heather — check out more Friday Favorites here!