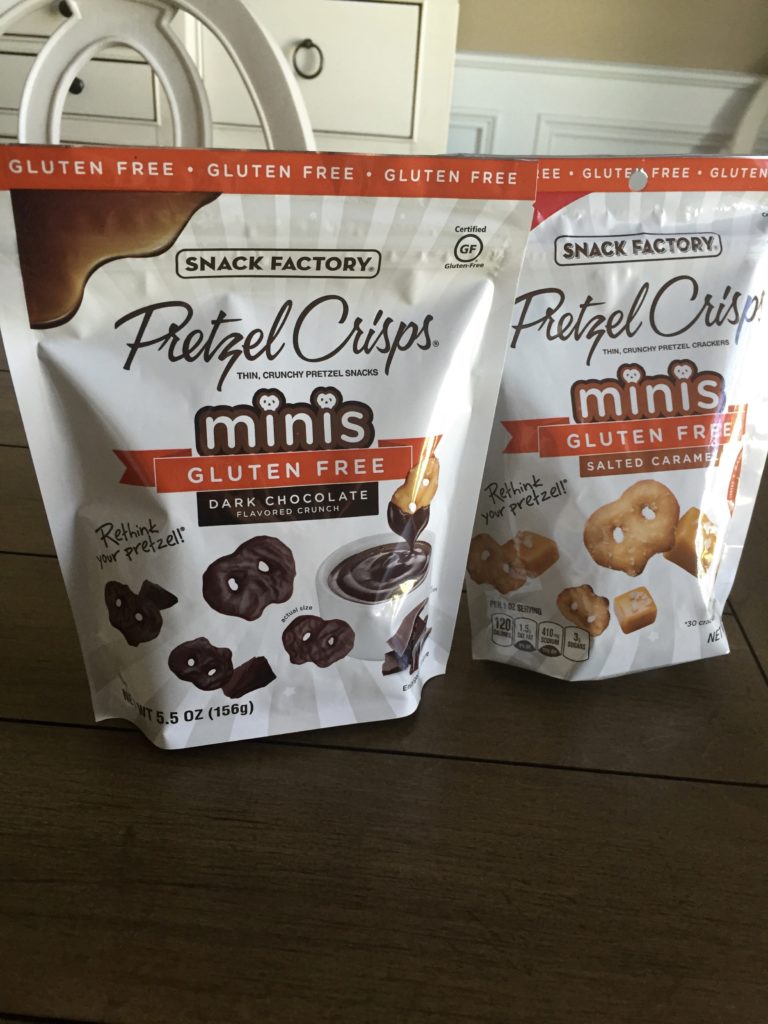 I spend half of my time in the grocery store looking at boxes, hoping to see the two magic words: gluten free. If you have any type of food allergies or food restrictions at all, can you relate? That's why when I saw Snack Factory's Pretzel Crisps marked gluten free while in the popcorn aisle, I had to try them.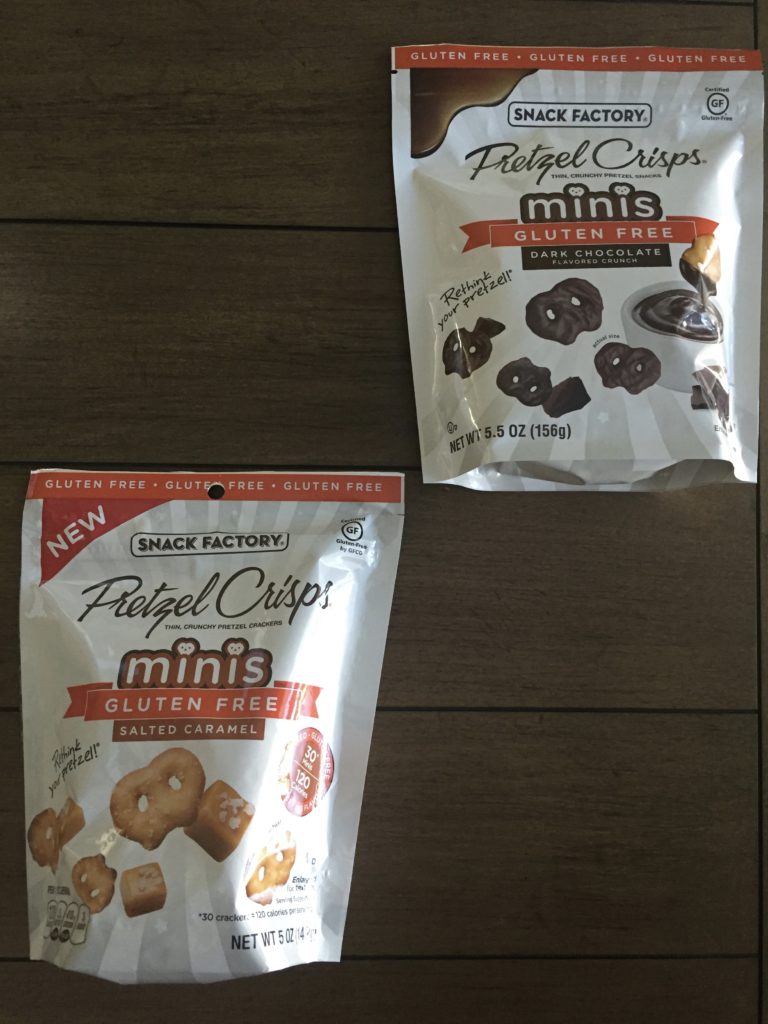 Having never tried any "pretzel crisps" before, I was curious to see how these tasted. My store only carried the dark chocolate and salted caramel flavors, but if you go to Snack Factory's website, you can see that other flavors are listed as well.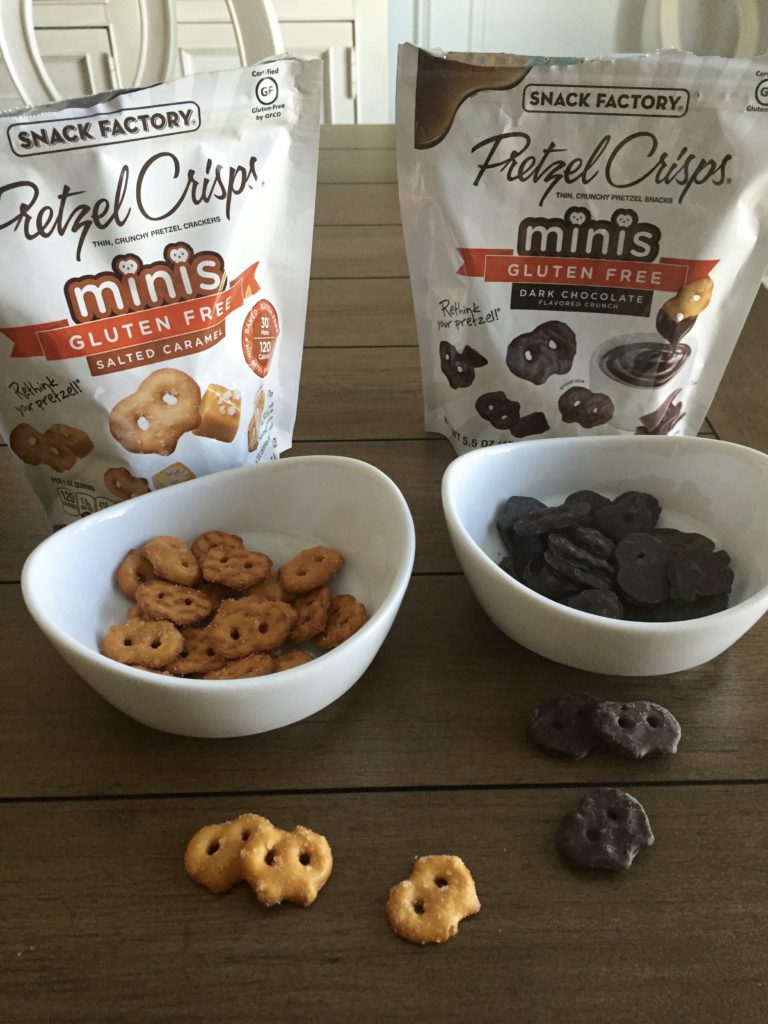 As for the taste test: bottom line? They are delicious! I was actually (don't hate me Snack Factory) really surprised! Now I realize I'm talking about a yummy snack called a pretzel covered in either caramel or dark chocolate, but I guess I was expecting something a little more bland and maybe on the stale side. This has been my experience with some of these new gluten free snacks.
However, these were great! The caramel crisps had the salty/sweet balance so many of us crave, and the chocolate ones tasted like a crunchy candy bar. Although it could be tempting to eat the whole (smallish) bag yourself, these are sweet enough to satisfy your sugar craving without overindulging.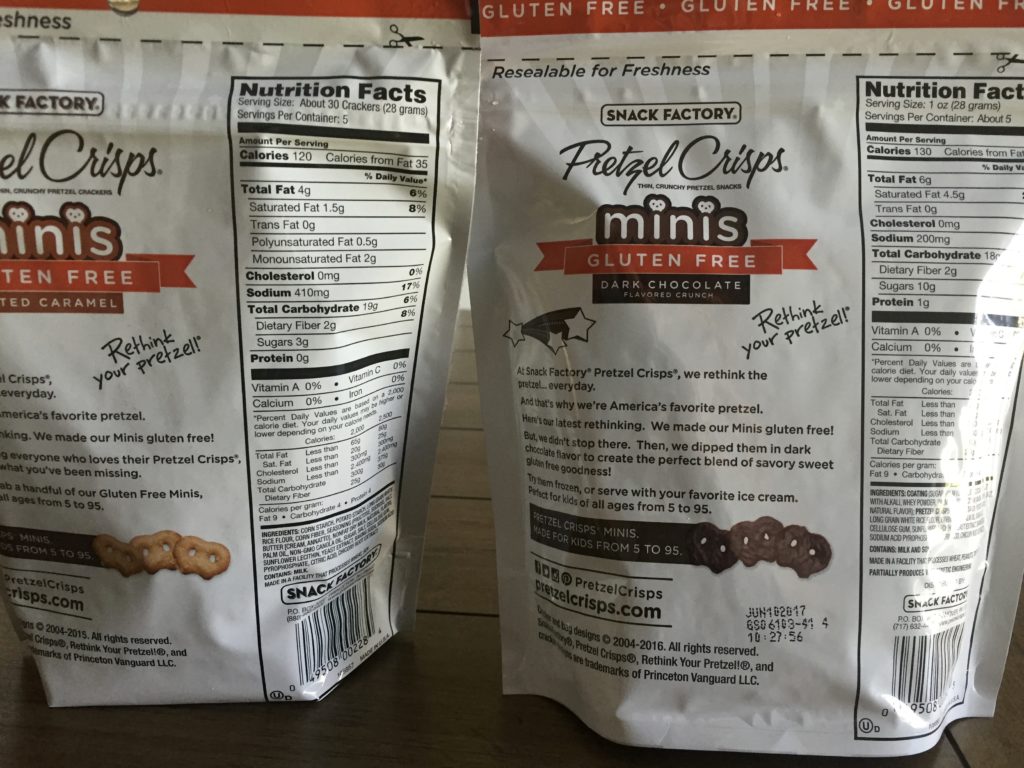 Now don't be fooled (I doubt you were) — these are obviously not a health food; however, for a sweet treat or snack to bring to a party, they are perfect! My two bags were each around $2.50-2.75 at my neighborhood Wal-mart.
***
Have you ever tried any of Snack Factory's products? Do you prefer sweet or salty?
***
{Disclaimer: This gluten free product made my everyday extraordinary, and I wanted to share it with you! I was not compensated in any way, all opinions are my own, no affiliate links in this post. Thanks!}