Happy, happy weekend! I hope everyone had a great week! Any exciting weekend plans? This is the first weekend we've had in quite some time where we are both home, not traveling, nor working…so needless to say, we hope to sleep past 5am on Saturday and enjoy some quality time together (which probably will involve some football watching 🙂 ). What are your weekend plans? I would love to hear in the comments!
As always, below you will find the things in life and in links that made my everyday extraordinary this week. I don't have a picture of it, but I've been on a social media break this week, and although I've probably missed ten pregnancy announcements, it's been oh so refreshing to have a break! What simple things are making your everyday extraordinary this week??
Life Lately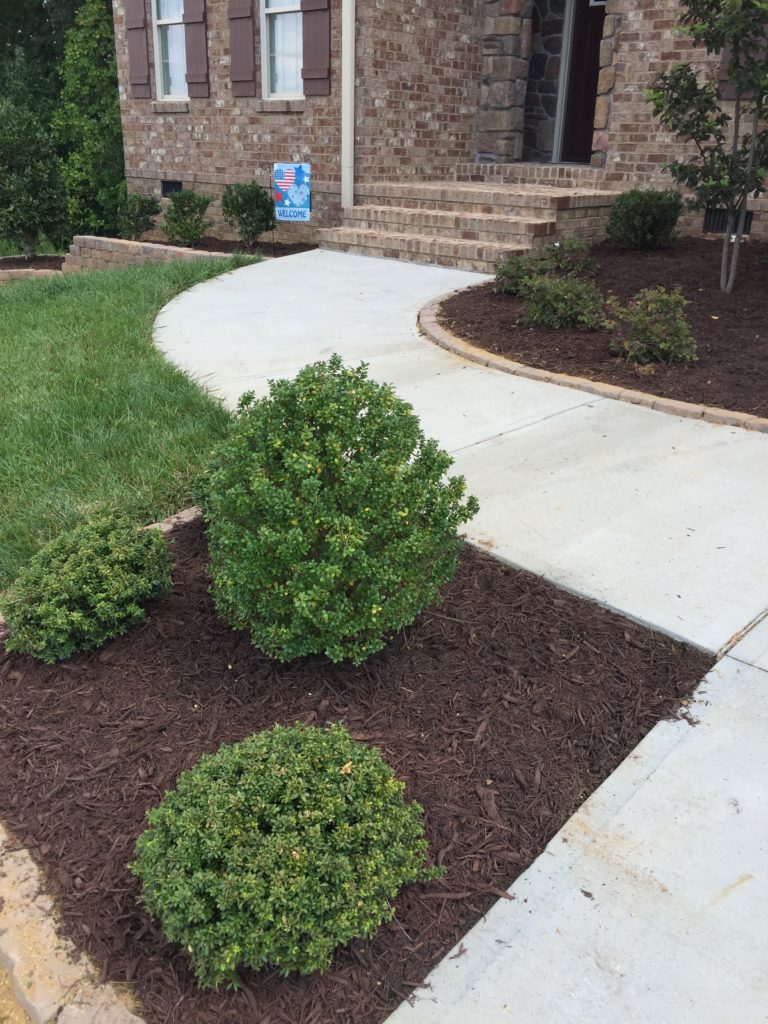 Landscape improvements! Husband bragging time — when we moved in, none of our front yard beds were lined and they were filled with pine needles as a type of mulch (ugh – it's horrible cause it gets all clumpy and you can't pull weeds well, plus it's always moist and buggy…). So over this summer, my husband lined all our beds with stone, including basically building a wall on one bed with the elevation change, then we laid down top soil and mulch — it's amazing what a difference it makes!! Yay for home improvement (which is always so much better when it's done 😉 )!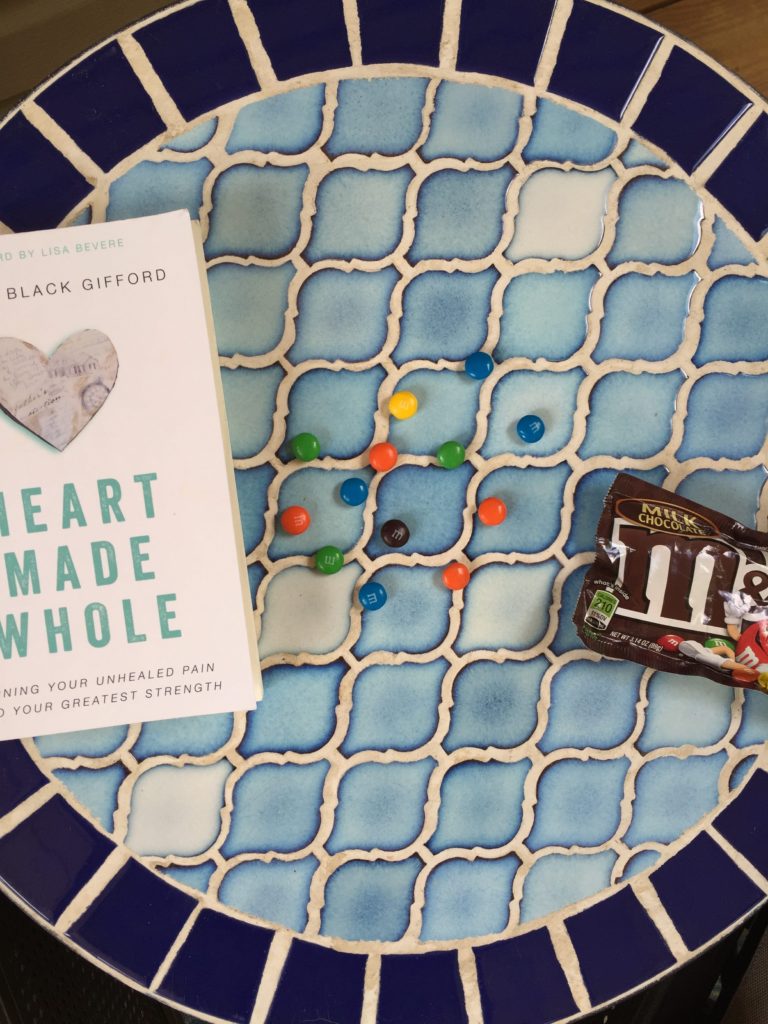 M&M's and Book Break. Sometimes an afternoon just necessitates M&M's and some reading time. (Also — that was totally the sharing pack of MnM's, and guess what? I didn't share… 😉 I needed ALL the chocolate!)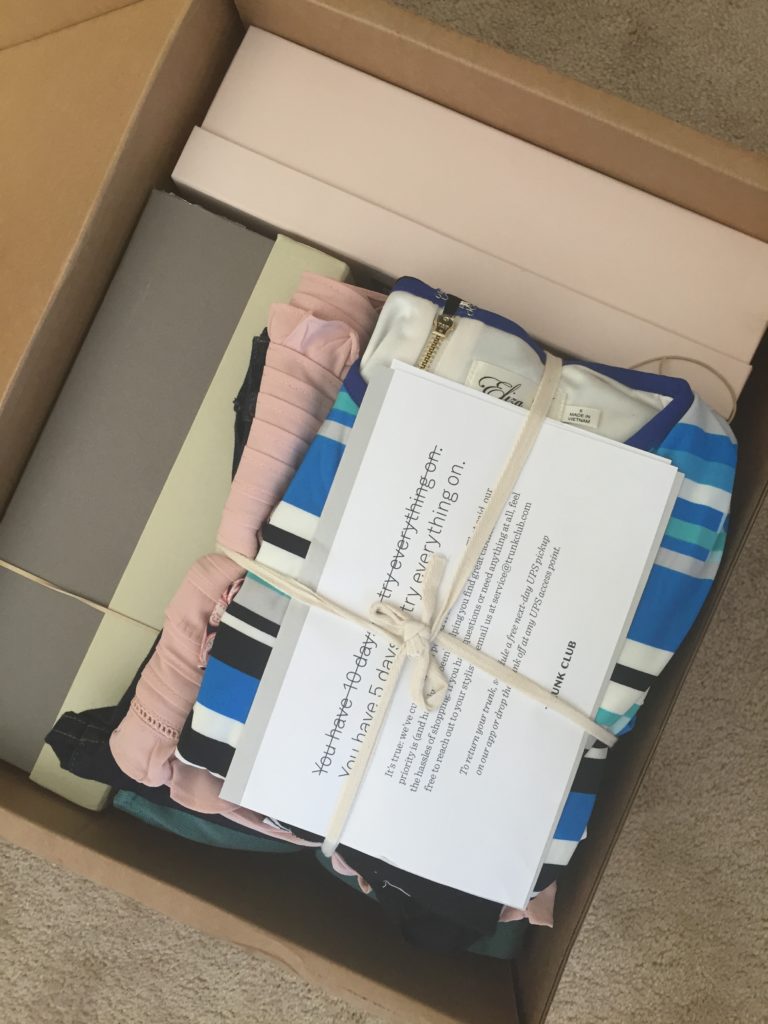 Unwrapping Trunk Club. I mentioned this last week in Friday Favorites, but I delved into my first Trunk Club this week. It was so fun! I was worried I would have decision fatigue, but it was just like one of my best friends said, "You will know what you like or don't like." And I did! I only kept one item out of fourteen, but it's a beautiful cardigan that I know I will get a lot of use out of this fall. Overall — good experience – there's just something about getting that box and avoiding the mall! My dream come true 🙂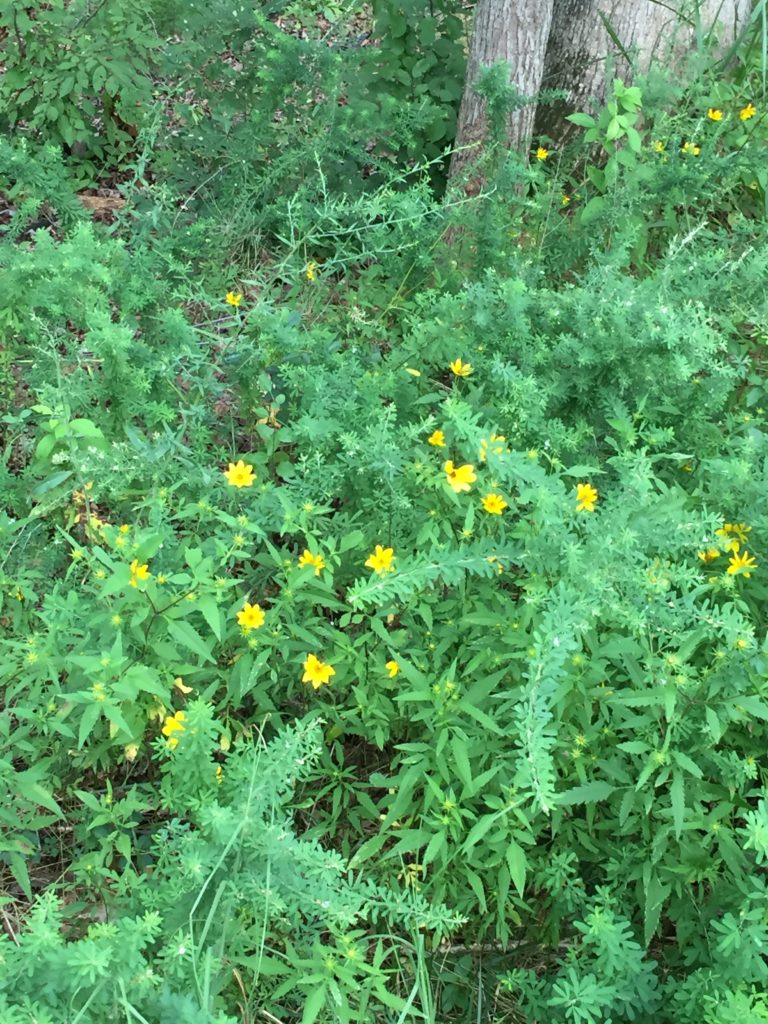 The beginnings of Fall. Flowers don't usually equal fall, but it does to whatever kind of flower (weed?) these pretty yellow ones are! They started blooming last September too and continued through October — so this is only the beginning, they will soon spread ALL over our yard behind our fence. I love it!
Dallas the Dog Picture of the Week
Dallas is ready for some football! 🙂 He needs the exercise and training! No big news on our continuing to grow HUGE puppy child, except if anyone has some energetic children they want to come over to run around to wear him out, you're hired! His energy knows no bounds…which doesn't bode well for graduate school from home!
Links Lately
How many people love Target? Here's one (HILARIOUS) cashier's recap of his first week working there. Like my friend said — they had a 10% off everything sale and I missed it??! When did this happen?!
"And as a result our faith communities—which should be the places where we feel free to be the most authentic version of ourselves—are often the places we do the most pretending. Rather than bringing the full contents of our hearts to the Church, we conceal them. Instead we work to craft and maintain a careful manicured persona: the passionate, steadfast, faithful Christian know-it-all." Relevant's article – Confessions of a Recovering Christian Know-It-All is a great discussion starter
"Moving my staff to a five-hour workday was one of the hardest decisions I've ever made, but today my employees are happier, more productive, and better invested in the business. I've since had incredibly high-performers at local companies send us resumes completely unsolicited. We've been able to recruit extremely talented people away from jobs where they were making six-figure salaries to come work at Tower for much less." What Happened When I Moved My Company to a Five Hour Work Day — so interesting, and I must say appealing!!
Any parties to plan coming up for you? I loved Bekah's recent posts about her mom's 80th surprise party — they did a "Cookies and Canvas" party for her, and Bekah gives you all the planning details and money-saving tips in her how-to post. I think this would be great for a bridal or baby shower too!
Yummy Link of the Week – I found breakfast for you this weekend: Brown Sugar Bacon Breakfast Sandwiches with Chipotle Mayo. I love a good egg sandwich, and these take it to the next level! Yay brunch!
What's making your everyday extraordinary this week? Have a great weekend!
***
Linking up with Heather — check out more Friday Favorites here!