Hi friends! Happy almost three day weekend! (Unless you're in the healthcare or public safety or firefighting profession or any other job that requires weekend/holiday work — and in that case, I sympathize, I work on Saturday too…) I hope you are gearing up for a fun weekend to kick off fall! I heard pumpkin spice lattes are officially back at Starbucks so I guess that means summer is officially over. This week, well, let's just say I'm extra happy for the weekend, even if mine isn't three days long! It's been busy and quite a mental shock to be back in school, starting my teaching job, and continuing to work at the hospital as well. Fall will not be boring here in the Chance household, that's for sure!
Despite the business, there still were many moments that made my everyday extraordinary — including every night when it was time for bed 🙂 — below you will find some of my favorite life moments and links from this past week. I would love to hear yours in the comments!
Life Lately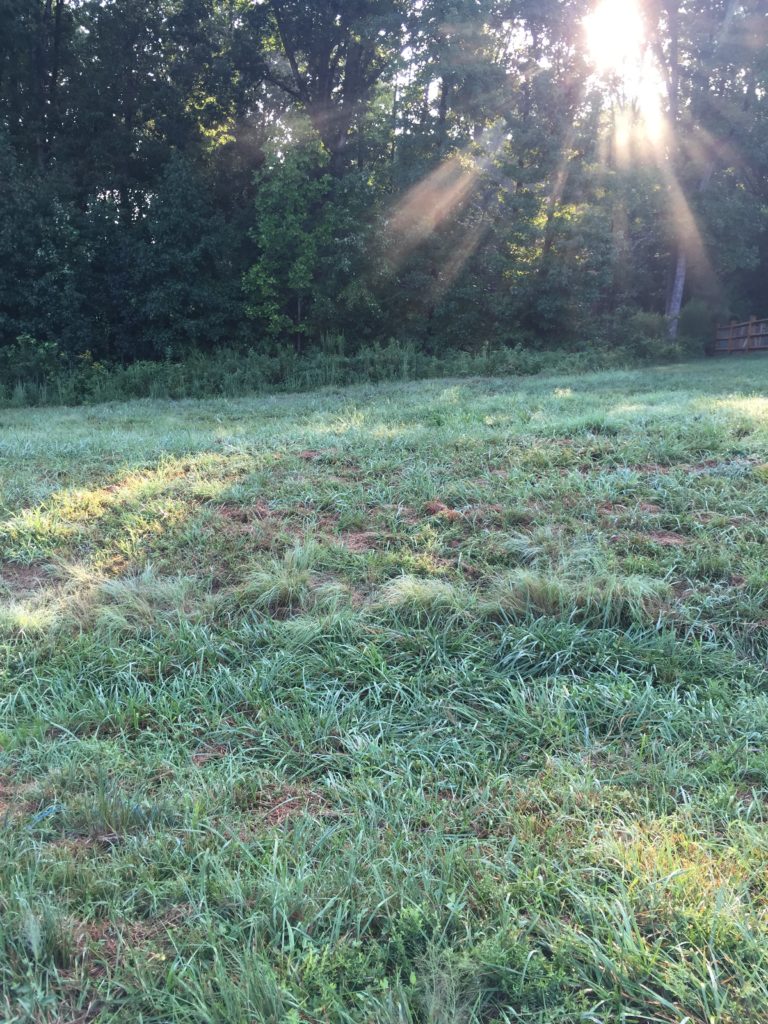 Morning Light. There's not many redeeming factors about getting up super early for this (very) non-morning person. However, trying to capture the light as it wakes up too almost compensates for the ridiculous hour.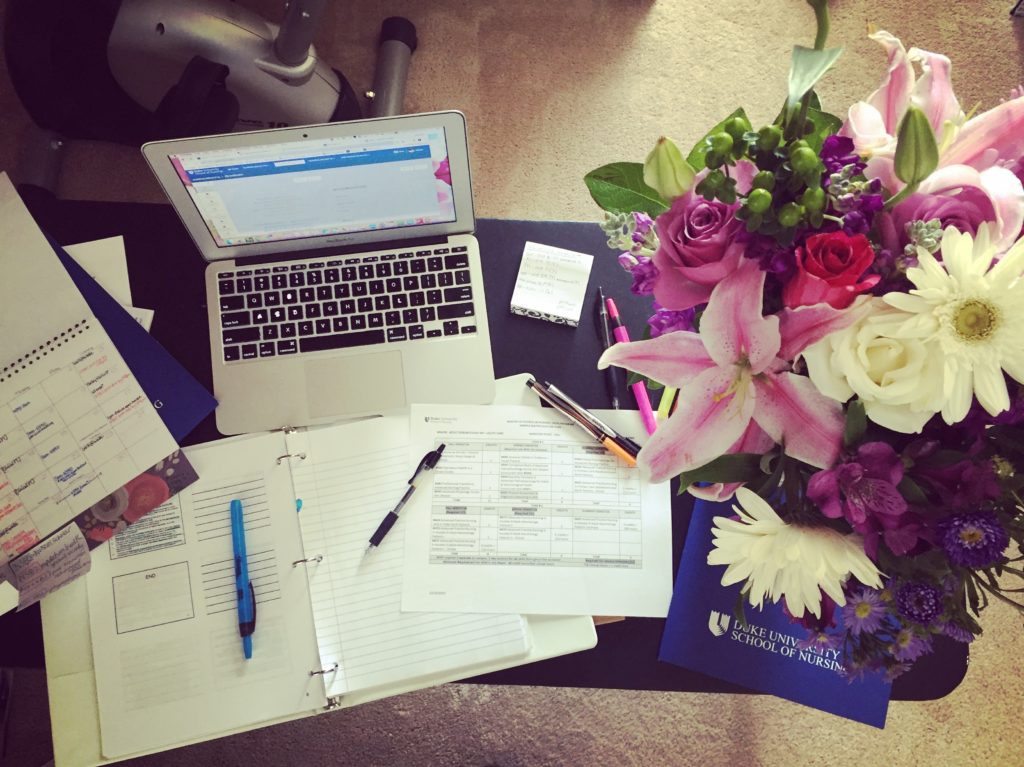 First Day Flowers. Like I said on Instagram — my husband is the best! Grad school started on Monday, and he sent me this gorgeous arrangement from the Bouqs (check them out! We love them – reasonably priced, no surprises, and always stunning! FYI – that is a referral link — if you prefer, just google them — they are worth it for any floral needs!). My Bouq immediately got a place of honor on my new workspace.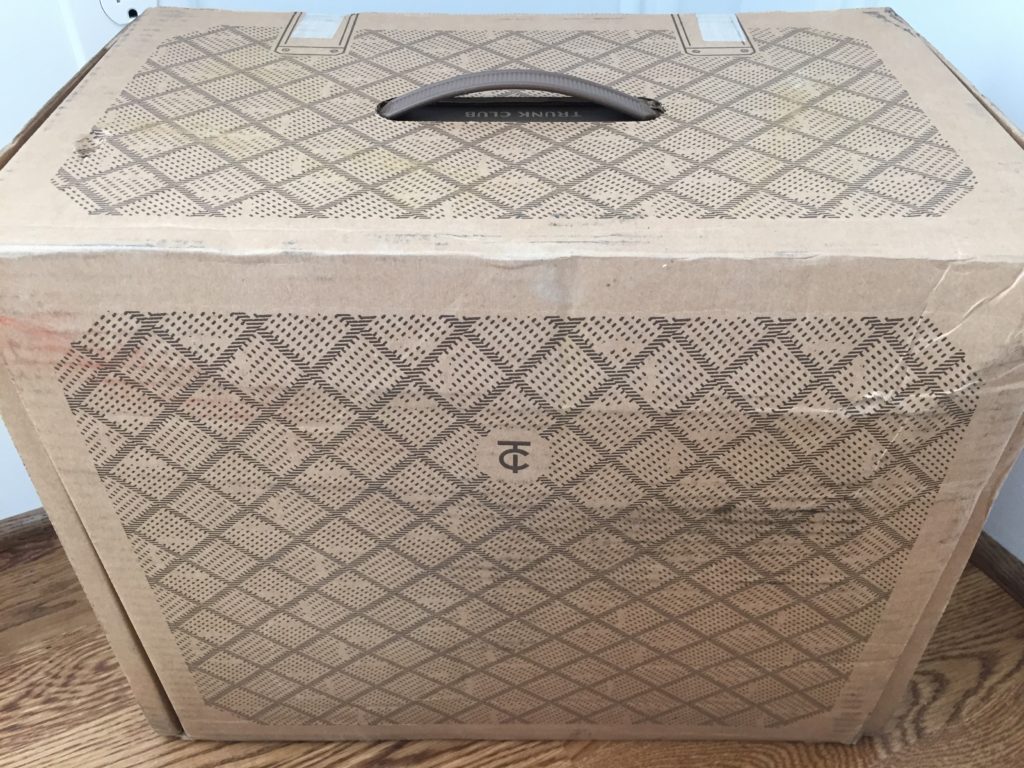 First Trunk Club Order. Y'all know I like Stitch Fix, but when one of my trusted sources (aka best friends) told me about trying out Trunk Club, I couldn't resist. I received my first trunk this week, but haven't had a chance (life. yikes.) to open it and try everything on. The good part? You have at least five days with this service to make your choices. I'm excited to try my selections out this weekend! If you'd like more info on this service, check out my referral link above.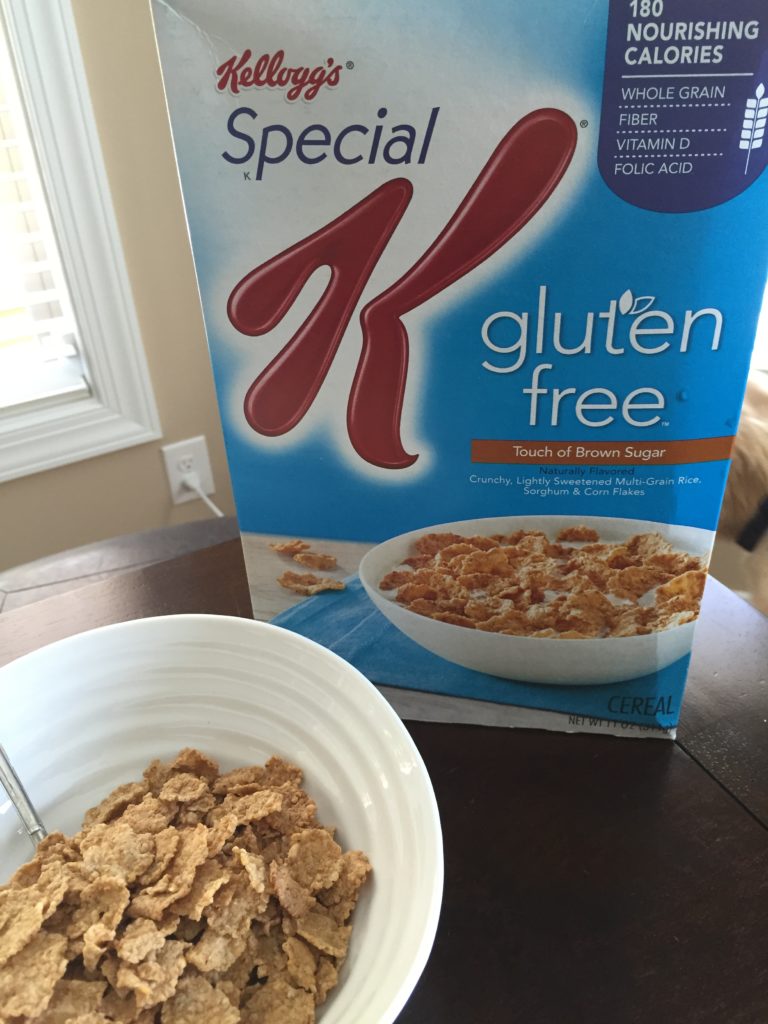 New Gluten Free Cereal. I have my mom to thank for this one! She sent me a picture of this new gluten free Special K she found while traveling, and I've been on the lookout ever since. I love cereal, and I've been eating this with a cut up banana every morning this week — it's delicious!
Dallas the Dog Picture of the Week
Two pics of my not so little guy and his definitely not so little tongue this week. Eight months old and he lives to fetch anything and everything in the backyard. He would play ALL.DAY.LONG. if "mom and dad" didn't have to actually work for a living. He's still one of the most affectionate doggies I've ever met, which is not a benefit to us when he tries to jump up on everything just to be close….but yet, that face. Gets me every time 🙂
Links Lately
It's been a dream of mine, my mom, and sisters' to visit Prince Edward Island (PEI) where Anne of Green Gables was based since we all adored her story. Since I can't visit anytime in the near future, I lived vicariously through Caroline Starr Rose's post about her PEI adventure – 10 Things to See and Do on Prince Edward Island for L.M. Montgomery Fans
"My biggest lesson after ten years of marriage is that we are not good planners. That feels like a much bigger confession than you might think. You see, we are planners to our core…But we have learned that there is something that brings us much more peace and security than our well laid plans. Rather than sitting at a table scribbling out our future together, we've learned to sit at the feet of our Father and ask him to prepare us for the plan He already has." I resonated greatly with fellow hope*writer Jodie on her post on Ten Years of marriage. Even though we are eight years behind marriage-wise, we are planners too, and have also already seen our best laid plans turn into something better when we let Him lead.
"Scientists from Hungary scanned the brains of dogs while each was played the sound of their trainer's voice, and discovered that our canine companions only experience a sense of reward when both the words and intonation indicate praise."  Some interesting research on how much your four legged friend really understands when you speak to him 😉 Dogs Understand Both Words and Intonation of Human Speech
"Why didn't Jesus ever feel like this? Why are there no stories in the Bible about how Jesus slowed down time in order to accomplish all that his Father had sent him to do? Why doesn't it ever talk about Jesus having a melt down because the meeting went too long or because he was going to have to feed all of the people again? And what does God actually think about my daily clock racing?" A thought provoking, unique perspective on How to Beat the Clock by fellow hope*writer Leigh Sain
"Throughout January and February of this year, I began dreaming about what my ideal single life would look like. Taking a future husband out of the equation entirely: what would a happy, whole life look like for me? What would I need to be in place for me to feel I'm living my best life? While I've gone hard after the life I want, I've never framed my singleness with any particular intentionality either, probably because I thought at some point I'd get married…And yet the years keep passing by and I'm as single as ever and now I'm firmly in my mid-30s and swiftly approaching my late 30s. So I've been dreaming and taking the time to live some of this out, to see how it felt, to see how it might shape my decisions and my future." Although I'm not single anymore, An Ideal Single Life by Leigh Kramer is brilliant. So often our society/church community equates "success" or "completion" in life with marriage, and it's such a false perception. Marriage is great, but not somehow superior to being single. Both have pros and cons, and both "statuses," if you will, can yield a beautiful life spent following Jesus. (ok, ending my soapbox, read Leigh's great words.)
Yummy Link of the Week – Any Labor Day parties this weekend? If you're looking for an easy dessert to bring, look no longer — these No-Bake Chocolate Peanut Butter Pie Bars are just what you are looking for!
Have a wonderful holiday weekend!! What's making your everyday extraordinary this week??
Linking up with Heather — check out more Friday Favorites here!