Everyday Encouragement is a new series to be posted on Mondays to encourage, uplift, and to hopefully make your everyday a little more extraordinary.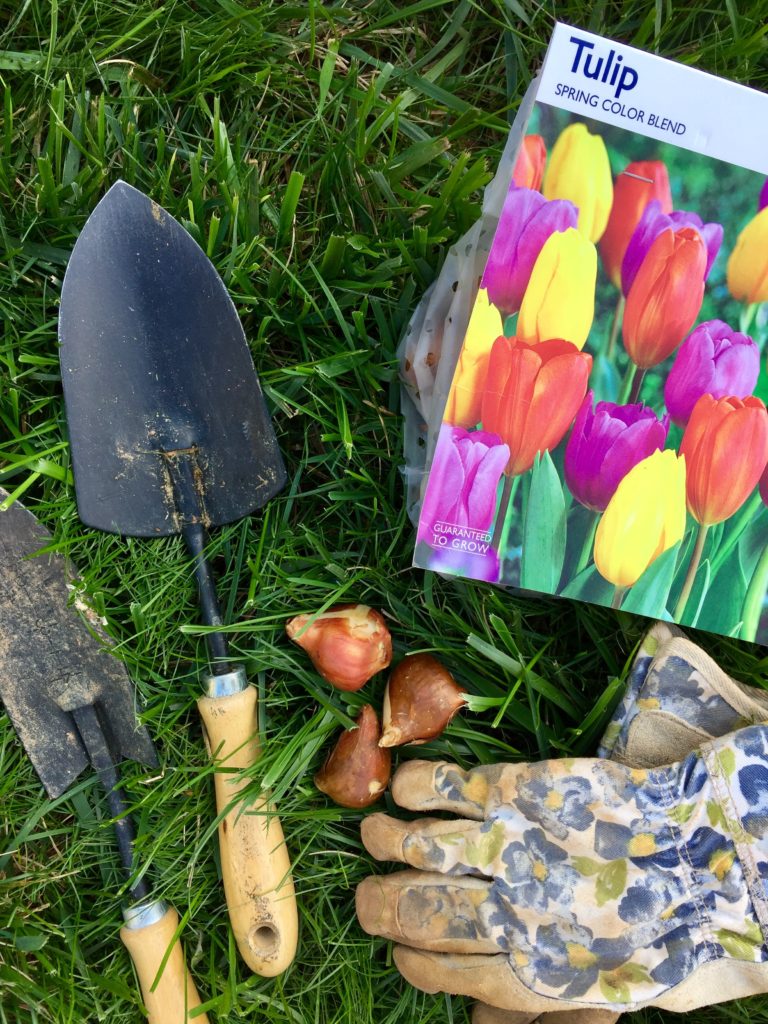 Yesterday, I planted tulips for the first time and, as I posted on Instagram, I couldn't help but think – not only do I love tulips for their heralding of spring and their beauty, but also for the metaphor they are for life. You see — you plant tulips in the fall, but have to wait for spring to enjoy them.
How often this happens in life whether it be in marriage, parenting, friendships, careers, school, relationships — sometimes it seems all we do is plant and sow and hope for a harvest that we are not guaranteed and may never see this side of heaven.
Yet we trust a Savior who promises we do not plant in vain, that we will reap a great harvest if we do not become weary.
Just as I cannot see what is happening to my tulip bulbs under their blanket of musty soil, we cannot see the full extent of how the Lord is working in our lives and the lives of those around us.
Don't give up.
Keep praying.
Keep planting.
Keep hoping.
Unseen to our eyes, roots may be sprouting in the dark underground, the Creator of life tending to the fragile beginnings, turning our faith into a beautiful harvest as we trust in Him and wait on His timing.
***
"Let us not become weary in doing good, for at the proper time we will reap a harvest if we do not give up."
~Galatians 6:9~
***
Think of some area in your life or a relationship or a situation you have wanted to give up on — how can you pray for that this week? While you do, think of the tulip, the reward is great, but so is the wait.