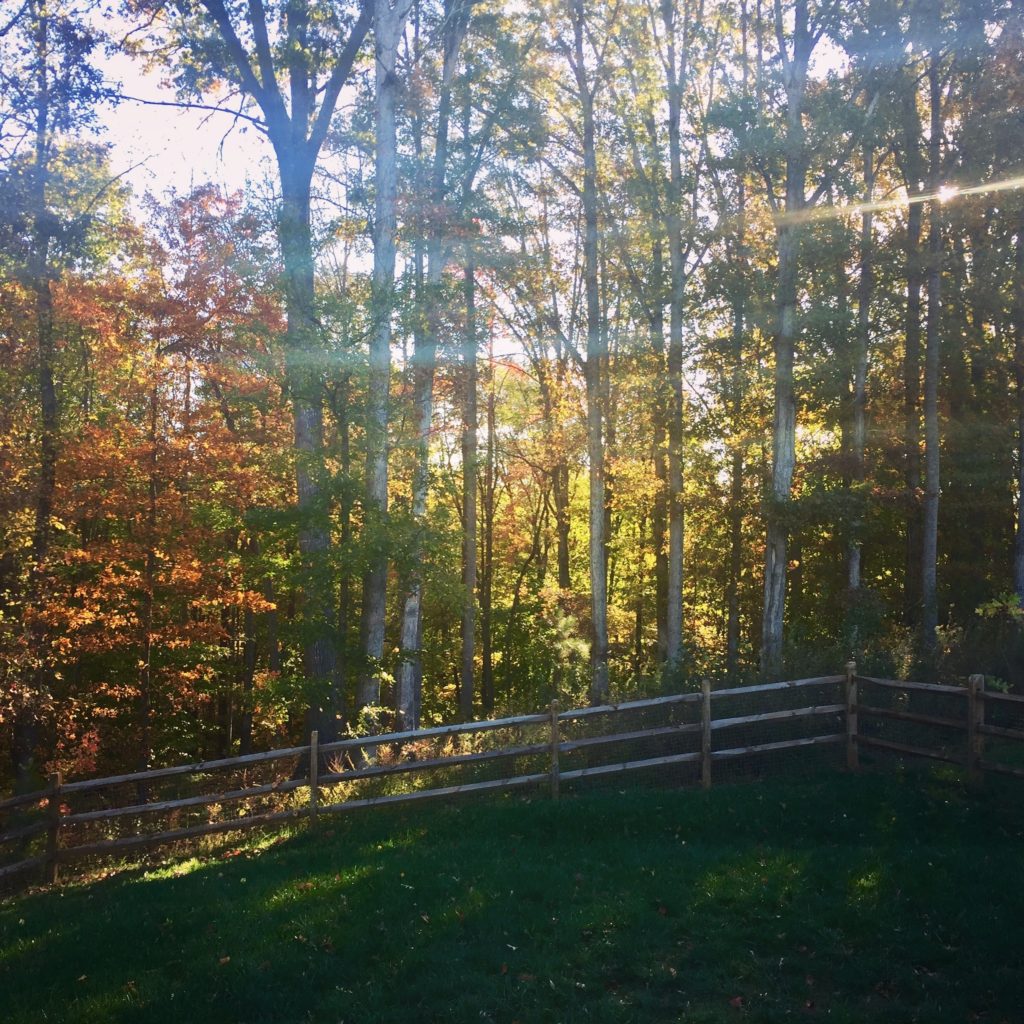 The colorful flower pushing its way up through unyielding concrete
The brightest smile on the child suffering from illness
The tenacious sunshine glimmering through the cracks of the abandoned home
The positive attitude of the people seeming to struggle the most
The morning light dependable, welcoming, streaming through the trees
The seasons changing, yielding one to another, each heralding their own surprises, mysteries, joys, and struggles
There's grace in all these glimpses of light, of smiles, of unexpected beauty in the midst of seeming defeat.
It's that grace in the glimpses I'm leaning on right now.
His grace in the glimpses.
This month between graduate school, two jobs, managing a home, caring for a husband and a puppy- child, the holidays, and a potential sharp curve in our life road approaching in the future, if I'm being honest, I've struggled to see His grace in the glimpses, His light penetrating the darker days.
Yet I'm learning Jesus' grace always does, He places little reminders throughout our days — I'm here, daughter, and I love you. You're going to make it through. You see, I'm learning, He is there, all around me, I just have to be looking.
It's in my puppy's sweet face and unconditional love
It's in the warm taco soup steaming on the stove
It's in my husband's patient cherishing
It's in the tangle of warm blankets enveloping me each night
It's in the sunshine glowing on the Blue Ridge Mountains as we drive the parkway
It's in finding the perfect gift for someone I love
It's in the waking up each day, eyes open, mind waking, breathing another day
It's in family visiting, gathering around the fire, eating cookies while sipping whipped cream with a little hot cocoa
It's in a needed phone conversation, the weeping so the peace can come with the release of the tears
It's in the gratefulness when looking around at life and being utterly thankful for another year
The holiday season can be overwhelming no matter the extraneous circumstances you may be facing in this particular year. Hang on, friend —  there's grace all around us — evidences of His mercies ready to renew our souls, our only task to see, embrace, and bask in His light reaching even the most dreary places within our souls.
***
"The steadfast love of the Lord never ceases;
    his mercies never come to an end;
they are new every morning;
    great is Your faithfulness.
 'The Lord is my portion,' says my soul,
    'therefore I will hope in him.'"
~Lamentations 3:22-24
***
Warm Thanksgiving wishes to all of you! I'm thankful for each of you, my readers, and I pray you and yours have a wonderful time gathering, eating, laughing, relaxing, and celebrating with gratefulness another year around the table.