November! It's here!?!? Can you believe we are in the eleventh month of 2016? It remains so unseasonably warm here that it makes it even more unreal that November has begun, since it's usually a symbol that winter is right around the corner! However, this North Carolina fall is reminding me of Texas fall except the trees are changing more colors than brown 😉
As I've done for a year now, I'm following Emily P. Freeman's example and sharing what I've learned this month. Although I believe Emily is now only doing the link up quarterly, I'm going to continue doing this monthly for the foreseeable future. Because time does slip by so quickly, I appreciate taking a moment to stop and reflect on the things I learn every month. I would love to hear what you're learning in the comments!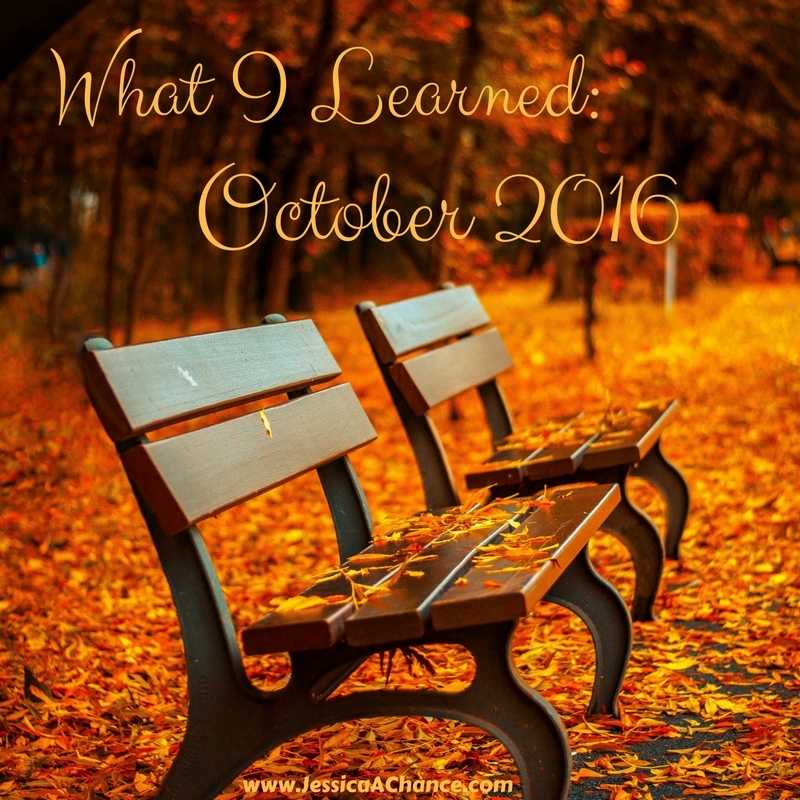 Graduate school is tough…and it feels as though it's taking over my life. Does this need anymore explanation? I'm in the valley of this semester, so to speak, when assignments, projects, and tests reach a peak that seemingly cannot be climbed. However, the good news is that the semester is truly flying by, and I will be done with classes in four-ish weeks with only exams in between me and vacation! 🙂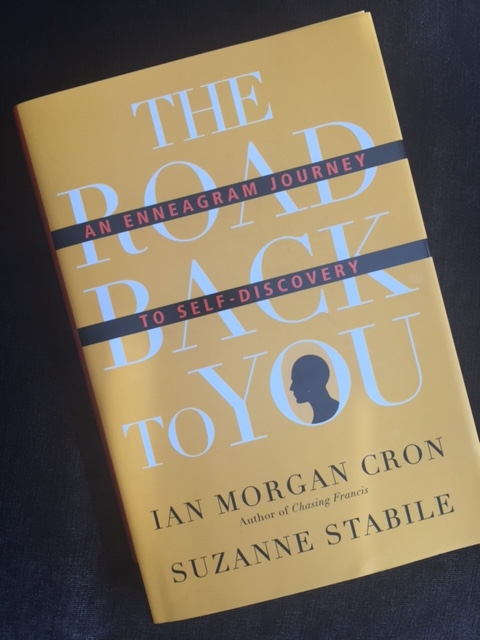 I'm a 1w2 on the Enneagram. I've shared this book — The Road Back to You — on the blog before, but I must share it again! It is so enlightening! The Enneagram is an ancient personality typing system…and since I love psychology and figuring out what makes people do and say certain things, and react in certain ways, this was a great book for me! My "type" — the one with a two "wing" — was both sobering and encouraging in its accuracy.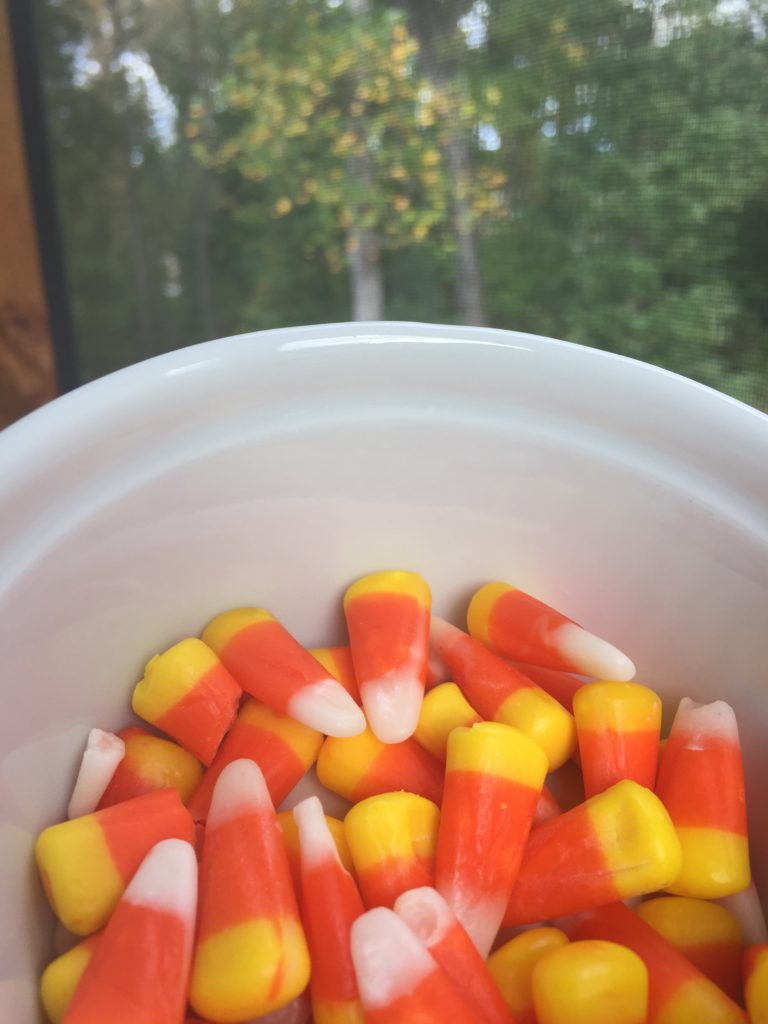 People have a love/hate relationship with candy corn. Do you agree? Do you love it? Despise it? I'm the former — I really, really love it, except only around Halloween. If I love it too long, I remember why some people hate it. So.much.sugar.
Walmart grocery pickup IS THE BEST INVENTION EVER. This was made for busy people — AKA everyone!! Check if you have it in your area, it is amazing! You order your groceries online the night before, choosing your ideal pickup time for the next day. They will call you about thirty minutes before your scheduled pickup to tell you it's ready. You call them when you're 10 minutes away, and when you get there, you pull into a designated parking spot, and someone comes out with all your groceries!! They even load them into your car for you. The best part? It's free! No pick up fees! This has saved our health and our dining out budget with grad school. Grocery shopping, which I dread anyways, used to take over an hour of my day and now it is barely twenty minutes!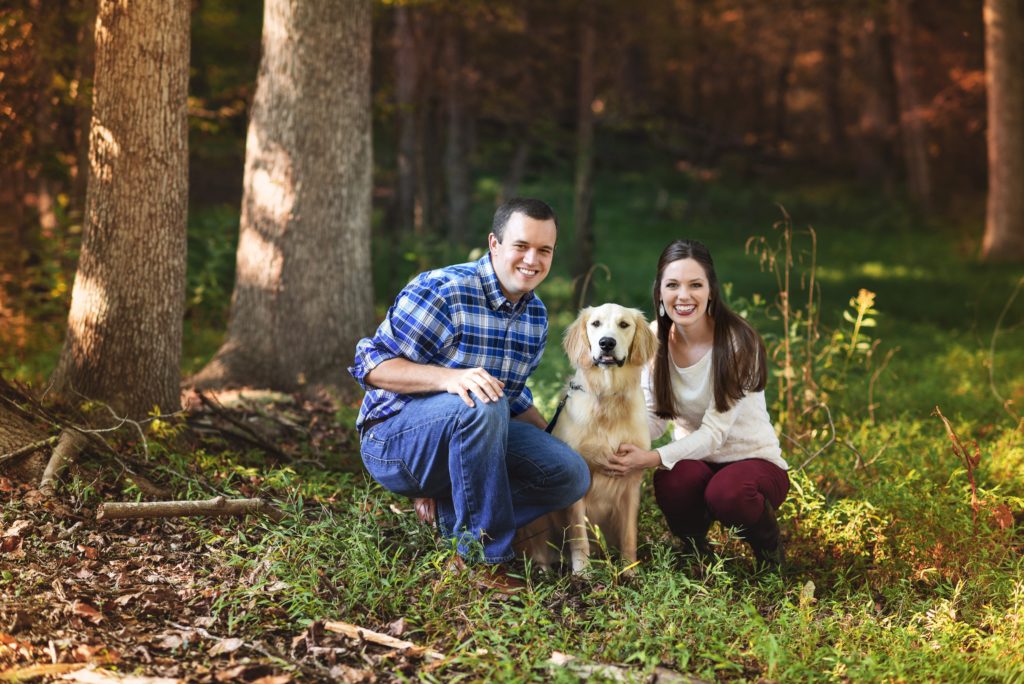 Family photos are worth the investment. For the past two years, we've done a fall "mini" session with a local photographer (photo credit to the amazing Melinda Jean), and every year, the resulting pictures bring me so much joy. I realize everyone may not share this excitement over pictures, but I'm such a nostalgic, sentimental person that I absolutely love preserving these memories as a couple with our puppy. Plus — Christmas cards are automatically done! And besides Jesus and family time, Christmas cards are seriously my favorite part of Christmas! (I LOVE catching up on everyone's life through pictures and cards! 🙂 )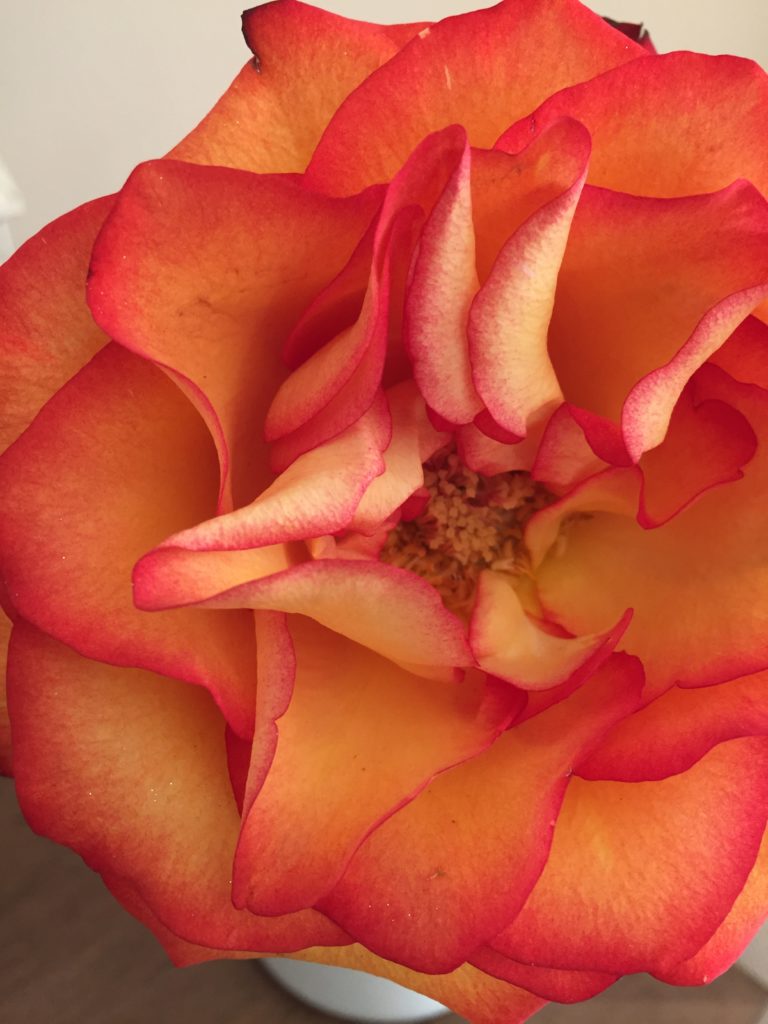 Choosing who you surround yourself with is never more important than in times of stress. I've been unbelievably grateful this month for people who will sit in the silence with me and who understand the tension of love and grief with life and all its messiness. I'm so thankful for a husband, family, and friends who are patient and show me the grace of Jesus on a daily basis. It's truly an immeasurable gift.
***
What have you learned this month?
***
Previous What I Learned Posts:
***
{Posts may contain affiliate links, which means if you click through and make a purchase, the blog earns a small percentage. There is no additional cost to you. As always, thank you so much for reading!! }