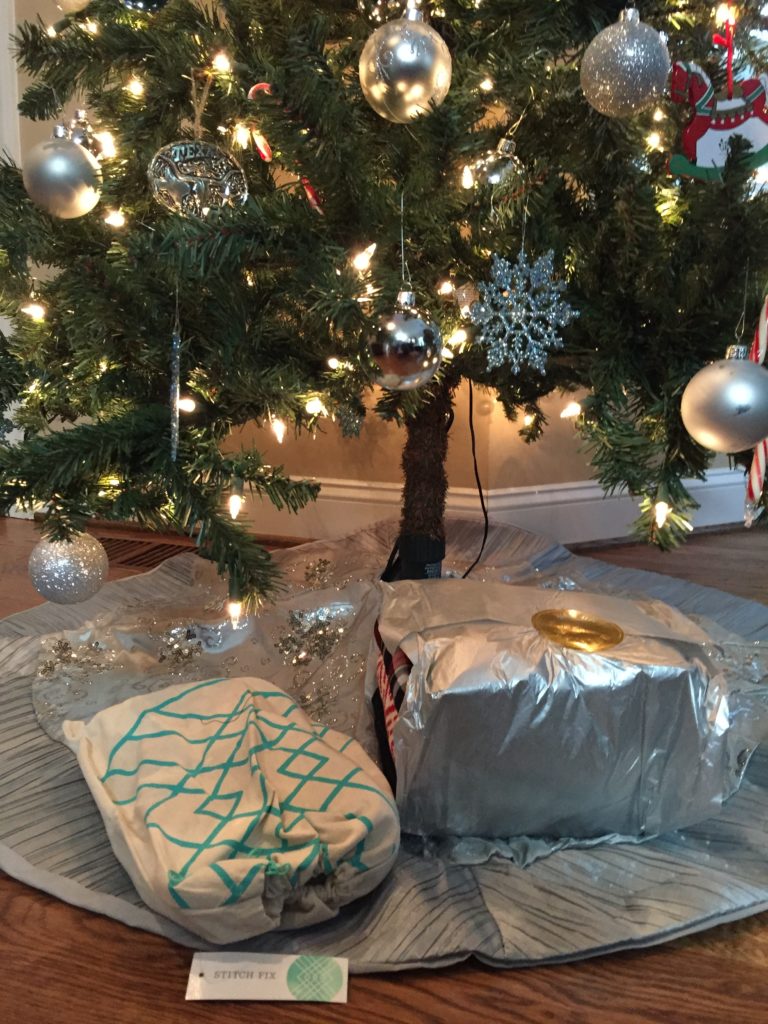 What's that under the tree? My December Stitch Fix! This month I requested some dark wash jeans, some winter tops that I could layer with my new cream vest, and a black jacket. My usual stylist is no longer with Stitch Fix 🙁 — however, Colleen did a great job! As always, I really enjoyed getting the box — makes me happy all year to shop without leaving my house — but especially during this time of the year when the mall is so crazy!
As y'all have probably heard, Stitch Fix is a styling service that sends you five items as often as you'd like really (but usually on some type of schedule) for a $20 styling fee. The fee is then applied to your final bill. If you keep all five items, you get a 25% discount! Before you get your first fix, you fill out an extensive style profile to help your stylist get to know you. You can also send your stylist a note before every fix with your requests. I find the more you "pin" to Pinterest in terms of style preferences and desires, the better the service gets! I also recommend requesting the same stylist over and over so they can really get to know you. Without further ado — here's my holiday fix!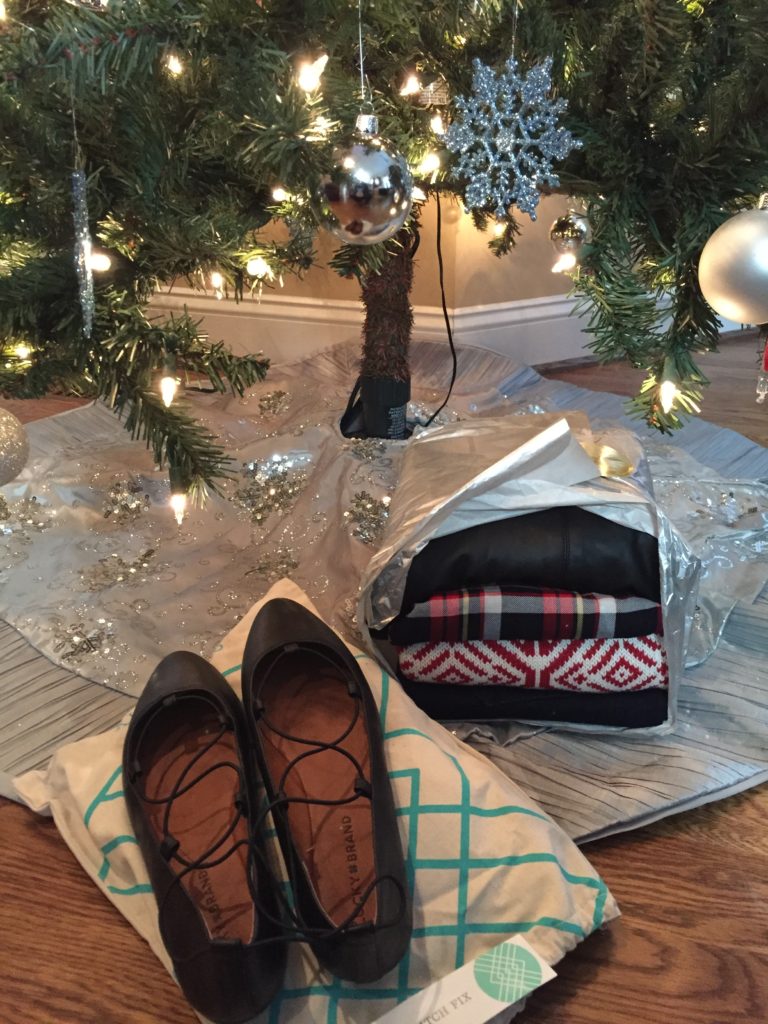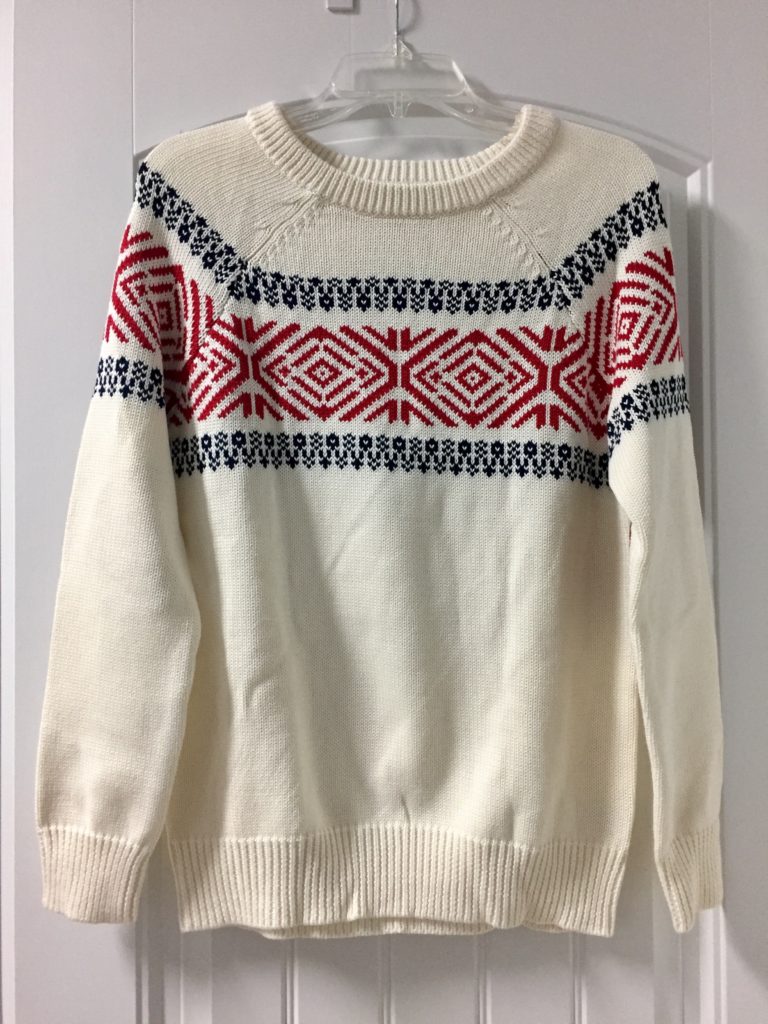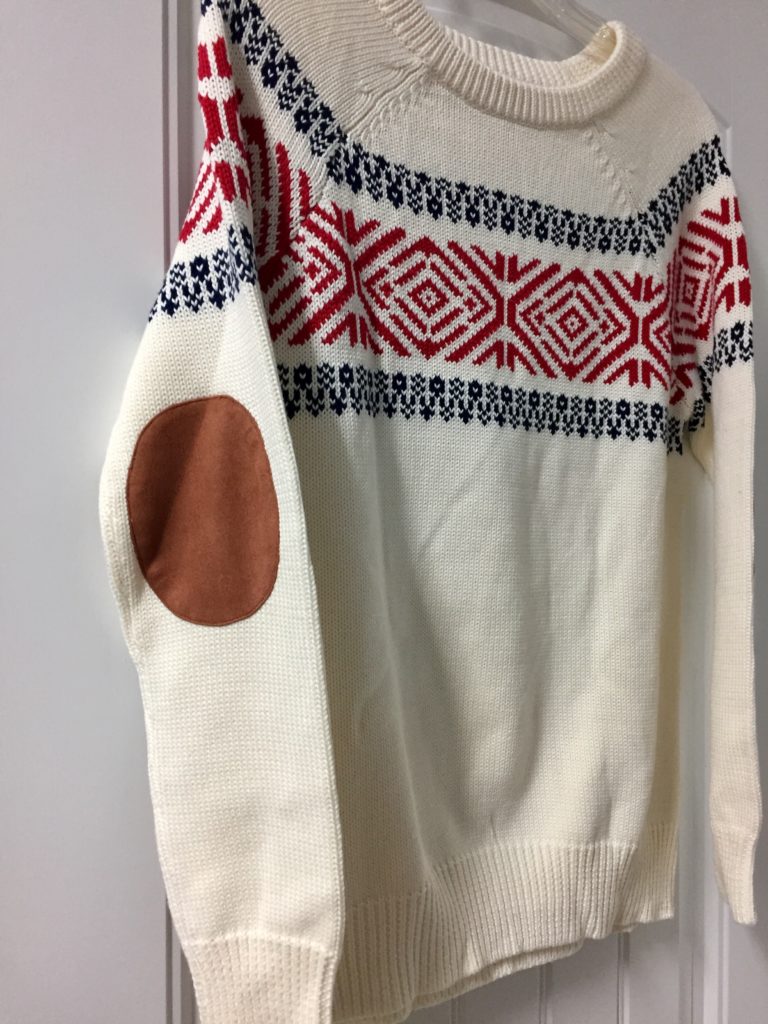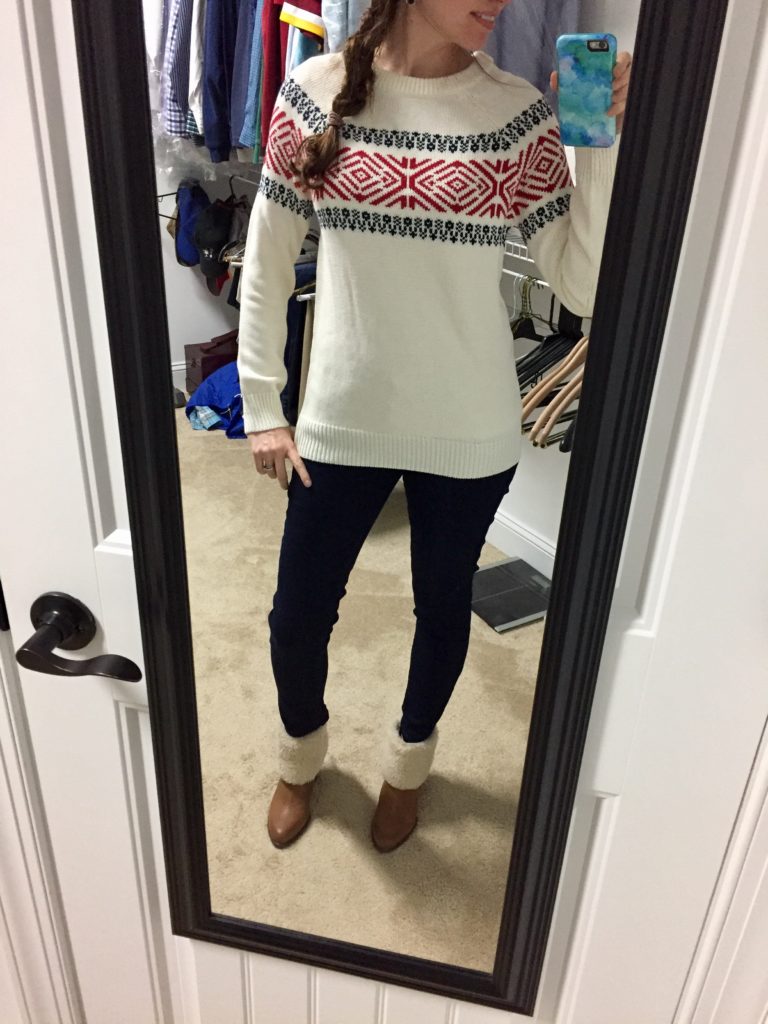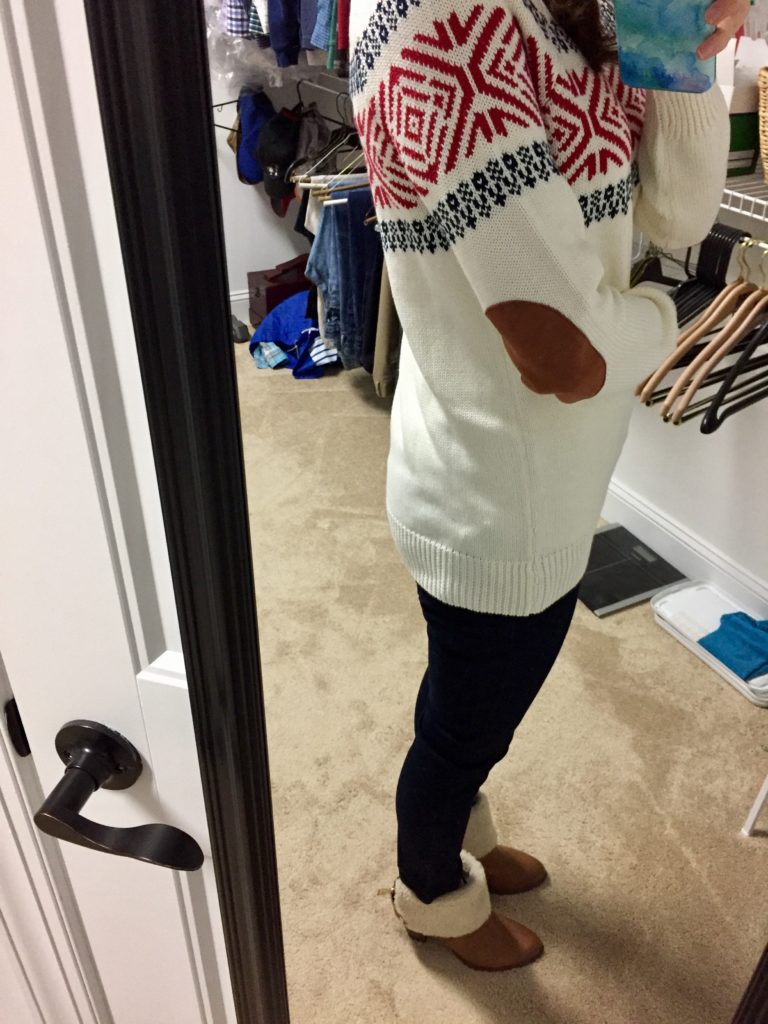 Market and Spruce Tobie Fair Isle Elbow Patch Pullover
This was a cute, warm, holiday sweater that was a great fit! However, it just wasn't my style, and I felt, for me, it wouldn't convert into a classic piece since it felt a little too season specific. Return.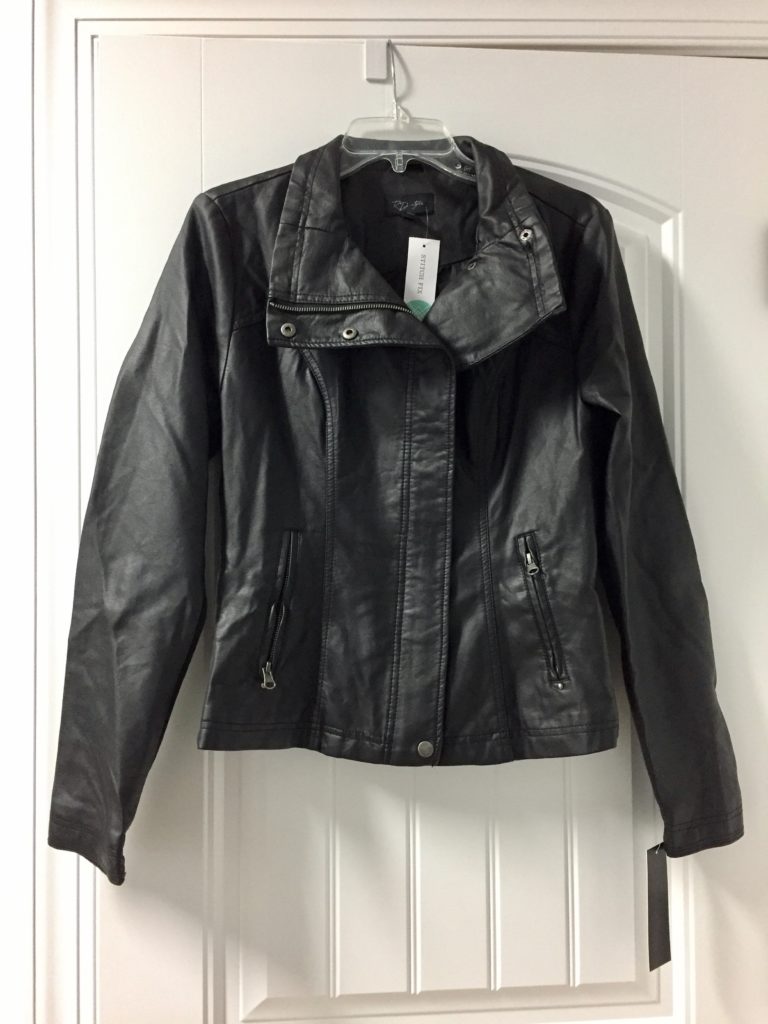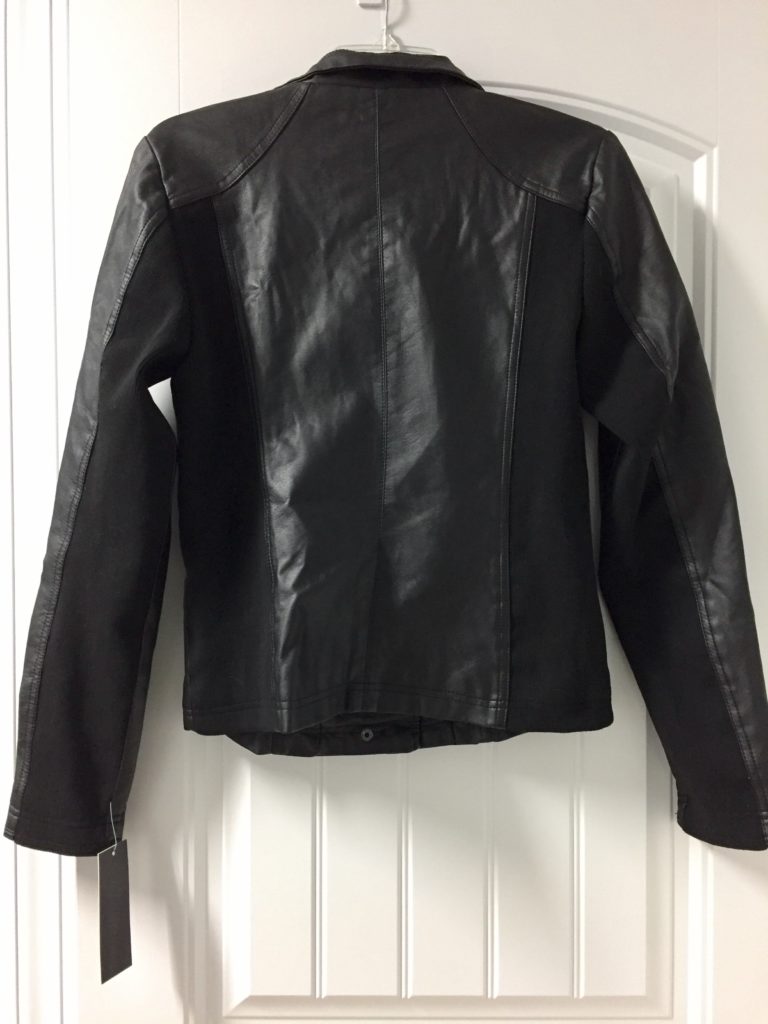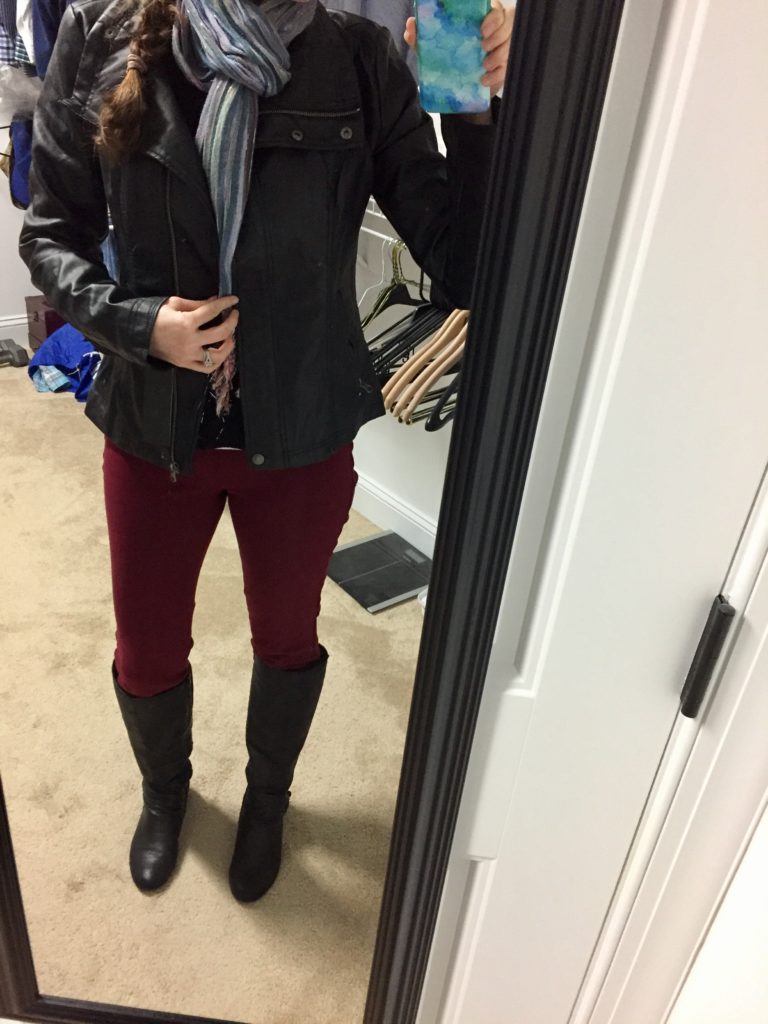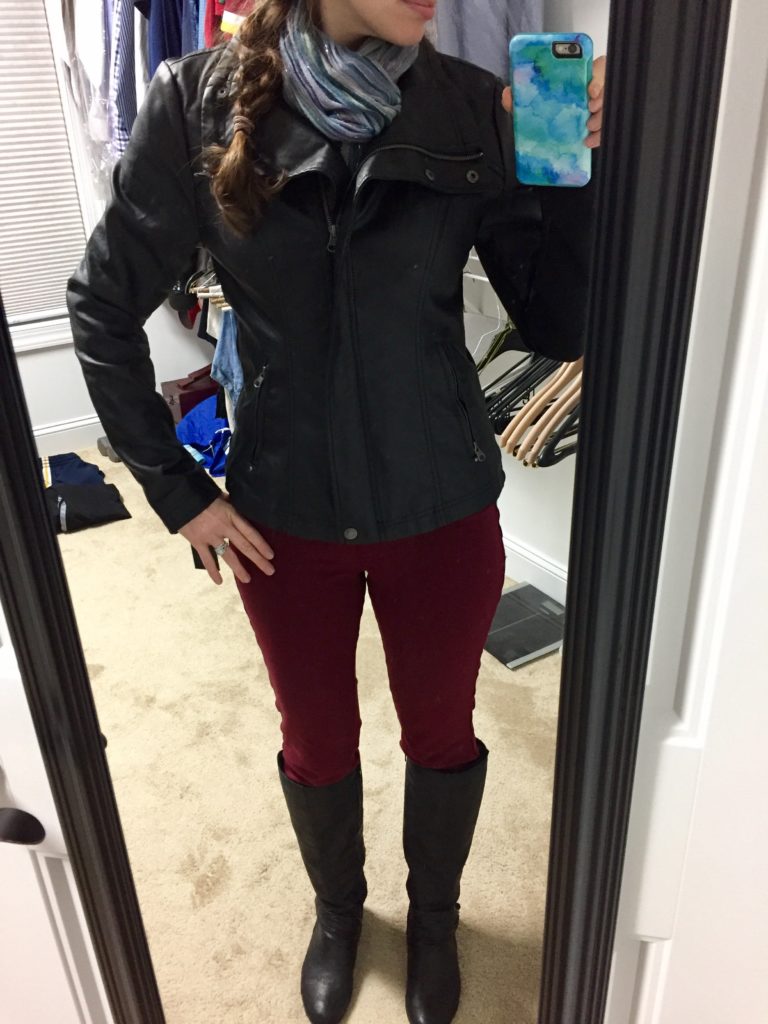 RD Style Rhonda Faux Leather Jacket
What can I say other than I loved this jacket!! I've been looking for a black leather jacket since I got my brown leather jacket last fall and wear it all the time. I especially liked the tapered fit of this jacket and the more feminine lines as I think leather jackets can be harsh looking sometimes. Keep.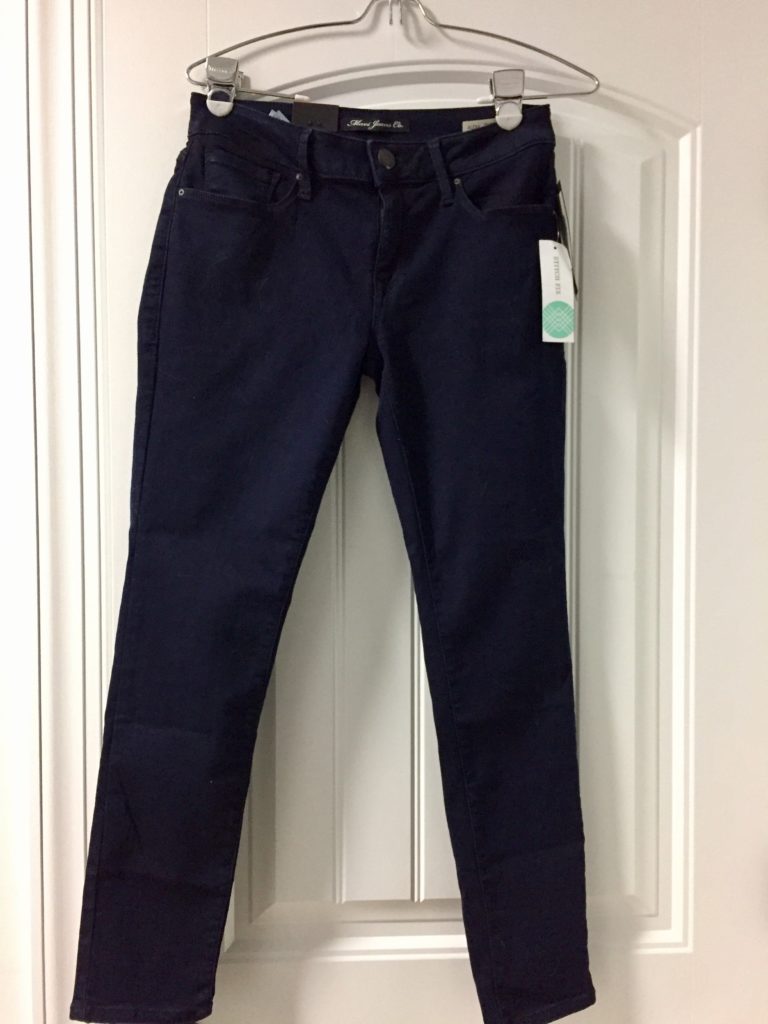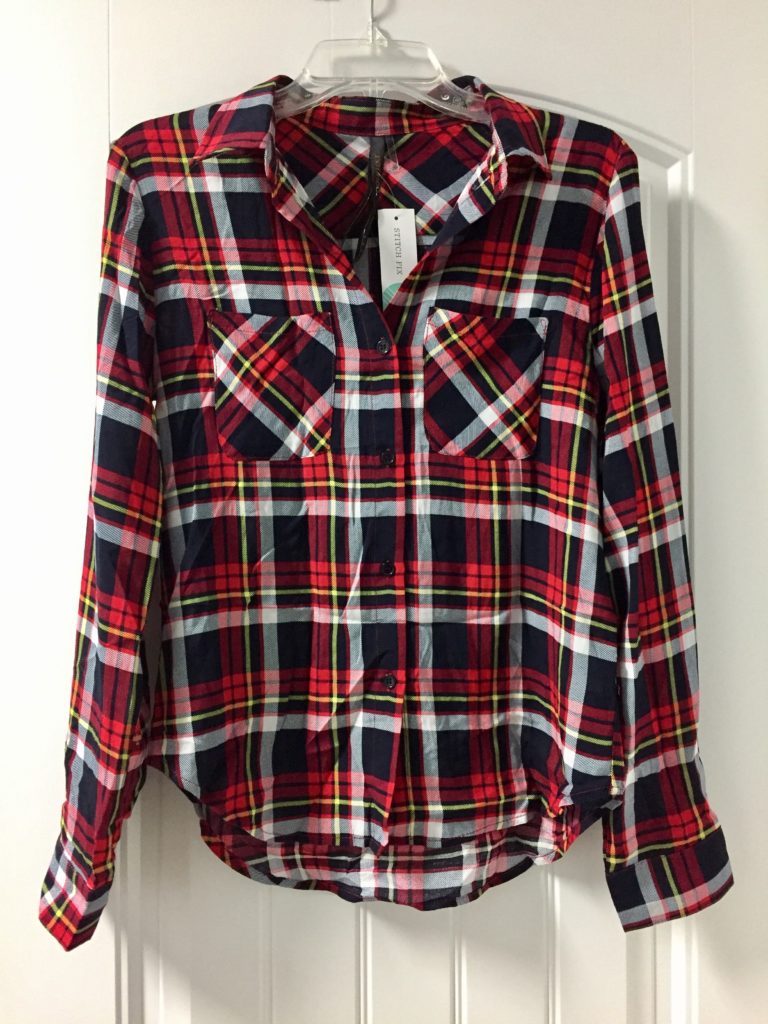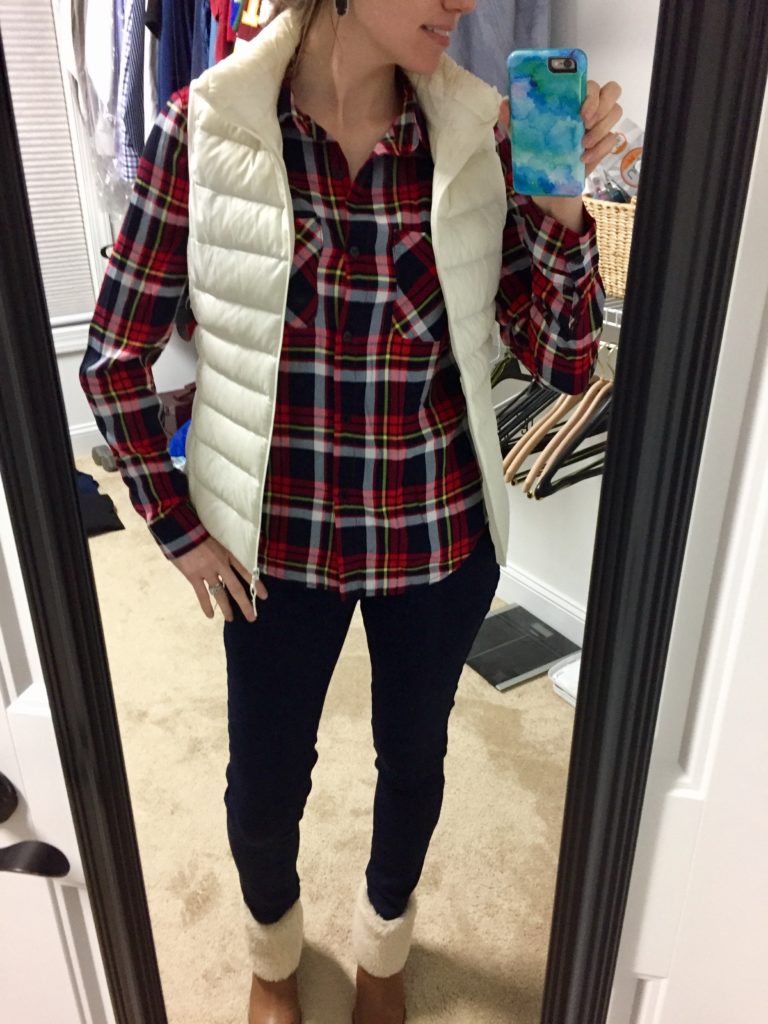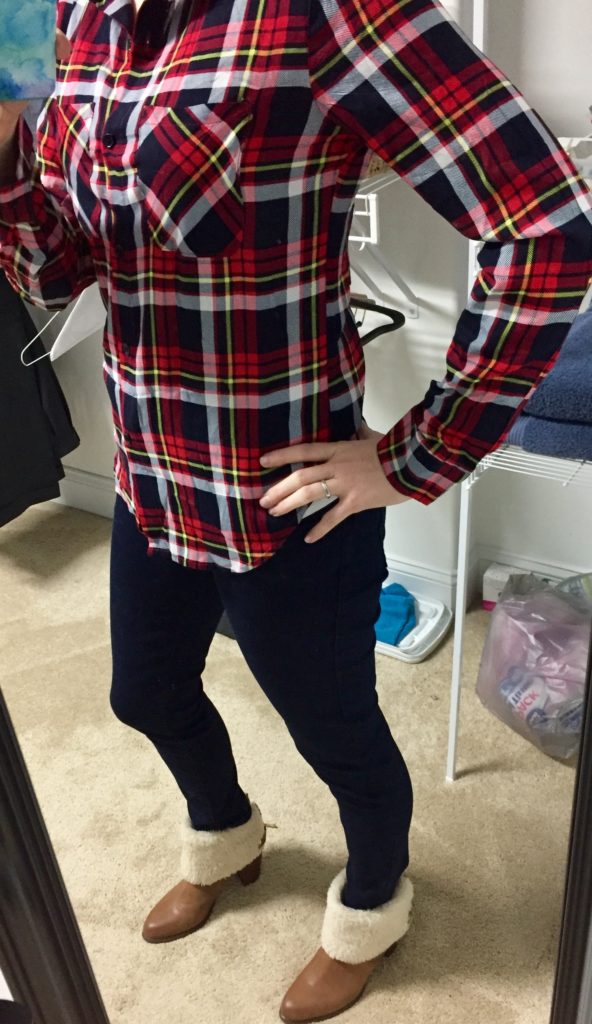 Mavi Freida Skinny Jean & Renee C Forshaw Two Pocket Cotton Top
These were a good dark wash skinny jean, but I didn't like the fabric. I was hoping for a thick denim fabric but these were more like dark wash leggings. They also fit fairly snugly, which is good for legging type pants, but these were almost too tight. Return.
This was such a soft, cute plaid top! It felt festive and was layerable (is this a word? 🙂 ) with my cream vest as I requested. However, I felt again (like the sweater) that this top wasn't completely my style, and I wasn't sure I would wear it often enough to justify keeping it. Return.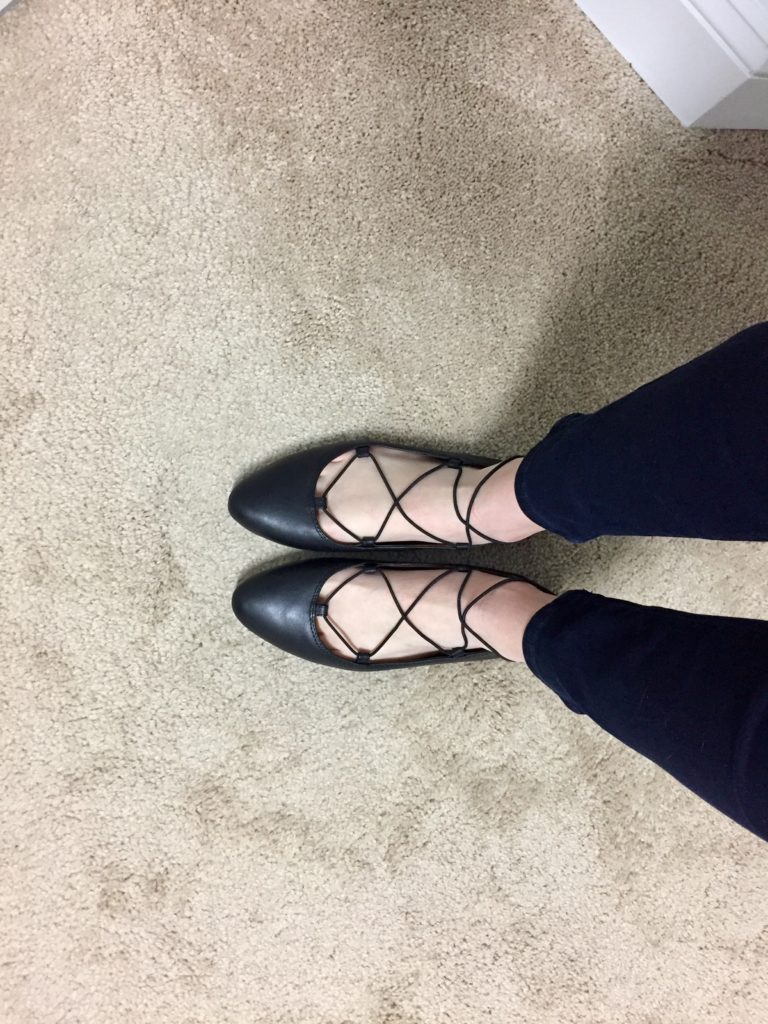 Lucky Brand Aviee Lace Up Flat
These were cute flats — that were actually comfortable!! However, they were a little large on my feet, and I didn't think the "lace up" part looked flattering on me…my Jessica needs ballet flats saga continues. Maybe next year I can find some flats that fit, are comfortable and stylish!! 🙂 (Any suggestions on favorite flats are welcome in the comments!)
***
Overall — I enjoyed this fix! I love my new jacket, and I'm looking forward to requesting some specific items in the new year as I prep for my little sister's wedding. If you are looking for a good Christmas gift or something for you 🙂 — check out Stitch Fix! It's a fun and unique gift!
***
Previous Fixes that have been featured on the site:
***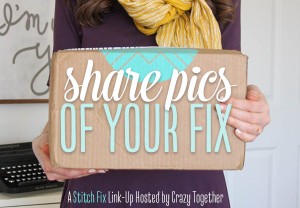 Linking up with Maria again this month — she always has great personal reviews and pictures of her Stitch Fixes on her site as well as features a monthly link-up for Stitch Fix bloggers across the web — check out her December post for more fun fashion!
***
{This post contains affiliate links, which means if you click through and make a purchase, the blog earns a small percentage. There is no additional cost to you. As always, thank you so much for reading!! }