It seems like yesterday we were just saying "Merry Christmas" and that somehow tomorrow we'll be leaving on Spring Break! Maybe a slight exaggeration, but goodness, with every year the time seems to slip by, a breath exhaled so quickly you miss it if you're not paying attention! Just another reason why I especially enjoy doing these monthly "What I Learned" posts — it's a celebration of paying attention, noticing the little things learned along the course of your everyday life throughout the month. I'm combining December and January this year, since I took a break over the holidays. The founder of these posts, Emily P. Freeman, is now just doing a quarterly link-up, but I'm going to continue the monthly ones as I'm able! I will try not to fill them with random medical facts from graduate school 🙂 What have you learned these last couple of weeks? Feel free to share in the comments!

It's ok to take a writing break
Both December and January have been a lot lighter in the writing area of my life. I took an almost three week break for the holidays on the blog, and you know what? It was ok! Since I've started focusing on writing again — starting this blog, joining the supportive community of hope*writers, and writing outside the blog — I let myself believe the lie that if I took a break or stopped for a while, everything would fall apart. But I learned it didn't, and, if anything, it made things come together as I was able to reprioritize, rest, and refresh my passion for writing.
Getting home is not worth the rest of my life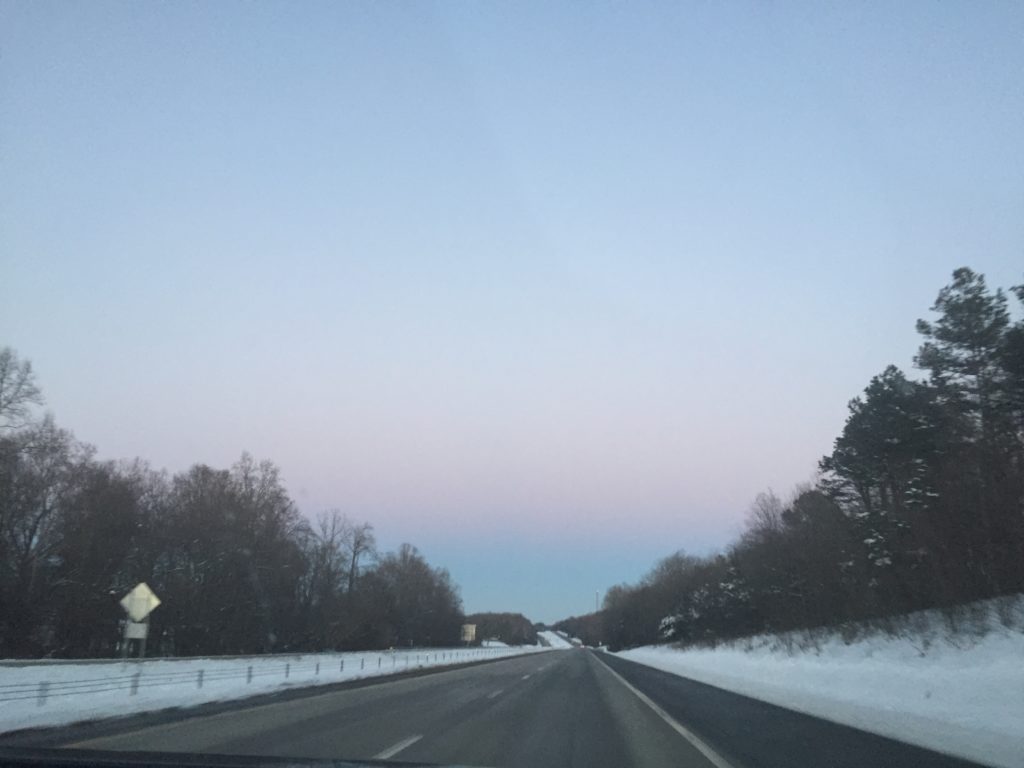 We drove home from Texas to North Carolina during the weekend of the horrible winter storm that snowed in half of the East Coast for a week. Per the weather reports it was supposed to hit later than it did so we thought we could make it. However, we became stranded in Alabama as the road conditions worsened. It was so hard to pull over because we just wanted to be home; yet it quickly became apparent that to stay on the roads was to risk our lives…and that is never worth it.
Dallas loves the snow

Although our silly pup is beyond curious about EVERYTHING — he's easily scared when he's not familiar with something. Therefore I wasn't sure how he'd react to the eight inches of snow in our backyard, but I shouldn't have given it a second thought — he loved it, leaping and jumping and digging and rolling in it incessantly until we bribed him with a treat to come inside!
Peace can come when least expected.
Personally, it's been a tough couple of months with unseen decisions suddenly looming, causing unrest mentally, spiritually, emotionally, and physically. My husband and I, along with so many amazing family and friends, have been praying over and over for peace, clarity, discernment, wisdom, etc…and for a while, the peace was elusive for me. I wondered what I was missing, what we were missing — terrified and overwhelmed at the thought of making a wrong choice. Yet I kept hearing that small still whisper — Hold on. Just wait. Rest. (which is so hard to do when you feel so restless!) So I tried…and we kept praying. And one morning it was there — no symphony heralding its arrival — just that steady, known feeling of peace filling my soul.
 Cake mix for dogs actually exists!

It's for things like this gem that I do these lists and enjoy reading others 🙂  Such a random, yet fun fact if you have pets! We used the cake mix pictured above for Dallas' birthday, and he loved it!
(Just FYI – the preview does contain a scene of rioting/gunshots). My husband is a huge documentary fan and so is one of my very best friends — so needless to say I've seen quite a few documentaries in the last couple of years. I do find them fascinating and often I learn quite a bit! This one — The True Cost — is currently on Netflix, and I highly recommend it! I've heard some about "fast fashion" from the Raven + Lily founder, Kristen Dickerson, on Jamie Ivey's podcast, and I learned a little more about it when our family friend, Stephanie, started a clothing company employing refugee women. However — this documentary was absolutely staggering in its enlightenment on how we are able to get clothes for so cheap here in the United States…and the true cost behind those prices. I think what broke my heart the most, besides the workers' stories, were the statistics about how many clothes are wasted per year and how much we buy…so many thoughts about this one…I still think of it every time I go into my closet, and I'm researching new, more ethically friendly brands.
I'm much more likely to read a hard copy of a book versus the electronic version.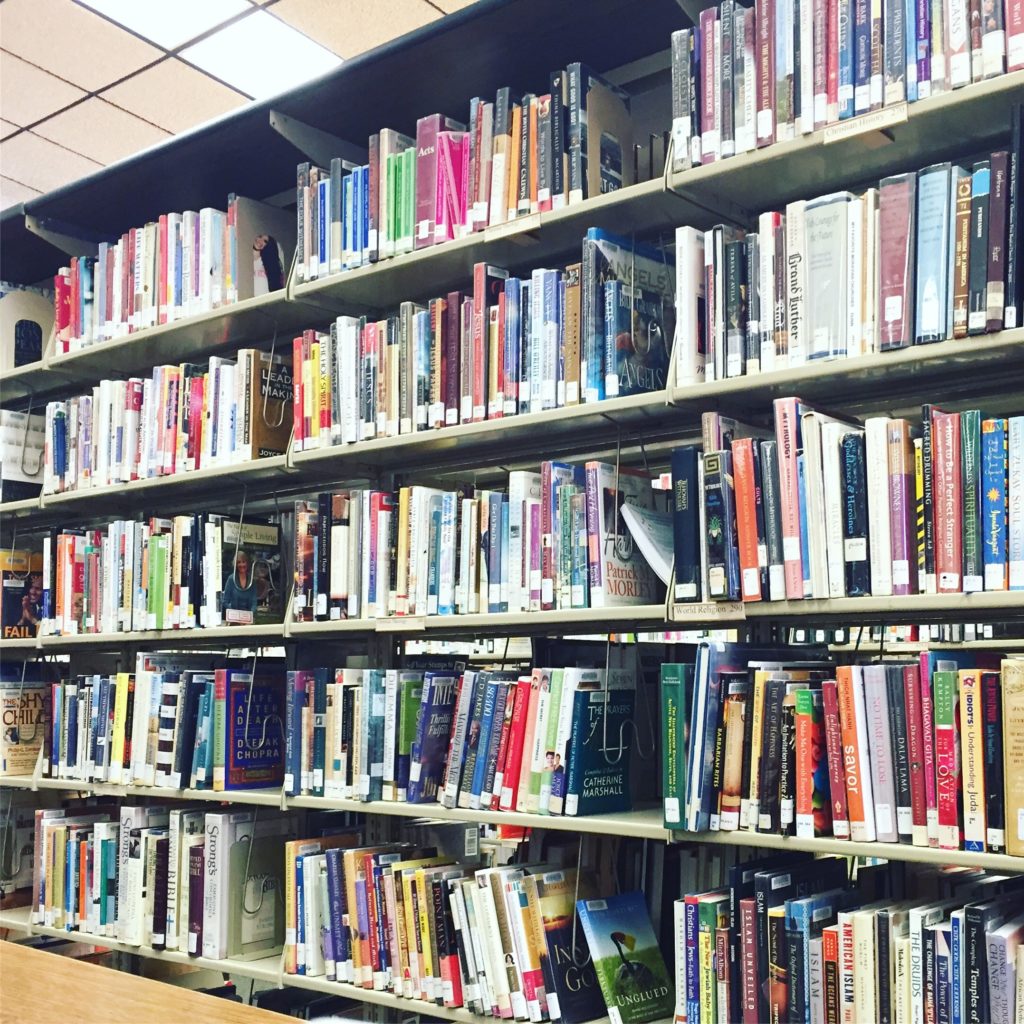 Spending hours a day on the computer, thanks to my graduate school program, makes technology free evenings a necessity! However, I started to notice I didn't even want to read at night anymore. At first, I blamed that on grad school as well, but after stopping by the library one day and checking out a hardcopy of a book, I noticed I sped right through it. I've learned in this season of screen time overload that I'm much more likely to read the hardcopy of a book versus the electronic version.
Life is better with limited social media (at least for me!)
Ever since our return from Christmas break, I've struggled with finding my routine again — I felt distracted, overwhelmed, and anxious. Unfortunately I recognized the anxious feeling — it's the one I get when I'm on social media too much, filling up my mind and heart with all the drama that resides there these days. Don't misunderstand, I love seeing milestones in my friends and family's lives; but realistically that's not what Facebook is for anymore — especially with recent events. The ugliness and hatred that's spewed online makes me feel angry, heartbroken, and somedays, quite hopeless, so I had to wonder: why was I letting all the junk into my precious little brain space??! I feel this is a lesson I will learn and relearn the rest of my life in this technology age, but I'm enjoying filling up my brain with more positive things!
An Escape Room: a fun, unique experience best shared with family and friends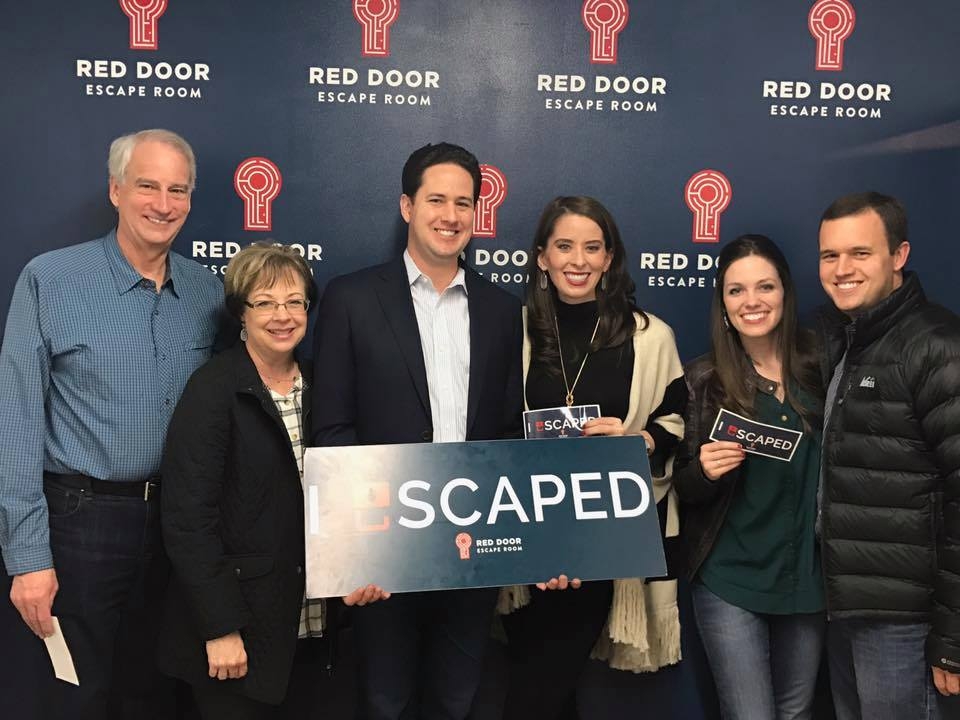 When my father-in-law e-mailed us about trying an Escape Room over Christmas break — I had no idea what he was talking about! We learned quickly though and had a great time! Cliff note definition: You are presented a scenario and then you and your team are placed in a room full of clues/puzzles/codes with sixty minutes to figure them out and "escape." Highly recommend for something unique to do with your family or friends — it's enlightening concerning group dynamics/people's personalities too 🙂
***
What have you learned this month? I'd love to hear in the comments!
***
Previous What I Learned Posts:
***
{This post contains affiliate links, which means if you click through and make a purchase, the blog earns a small percentage. There is no additional cost to you. As always, thank you so much for reading!! }