Happy Friday, friends! I've been looking forward to this weekend for quite some time as we have dear friends visiting us from out of state! We have some site seeing planning but also a lot of time for good food and even better conversation gathered around a table….that's my favorite 🙂
Below you will find the things making my everyday extraordinary this week, both in life and in links. I would love to hear what's making your everyday a little brighter! Feel free to share in the comments — have a wonderful weekend!
Life Lately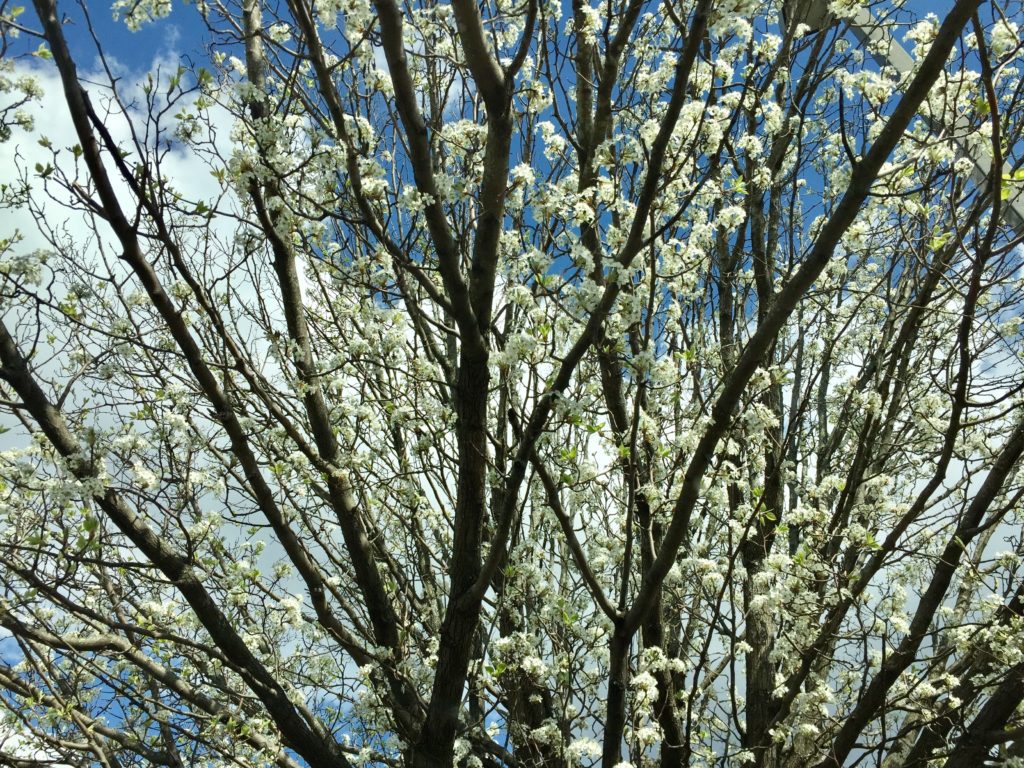 Spring Blooms! Even though it's February, Winston-Salem has decided it's time for spring! The trees are blooming, flowers are pushing through the soil toward the light and my mood has followed. Yay for blue skies, warm weather, sunshine, and flowers!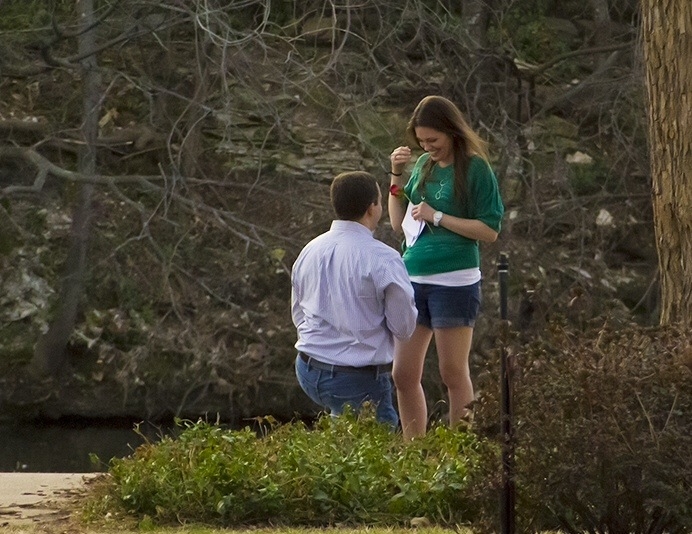 Engagement Anniversaries. Yes, I'm totally that girl who has our engagement anniversary on the calendar to "celebrate" every year. Three years this week on Wednesday, February 22. This picture and all the pictures I have from that day make me beyond happy. The memories from that time are SO sweet. (Also – shout out to Texas weather which allowed the outfit in the above picture in February! 🙂 )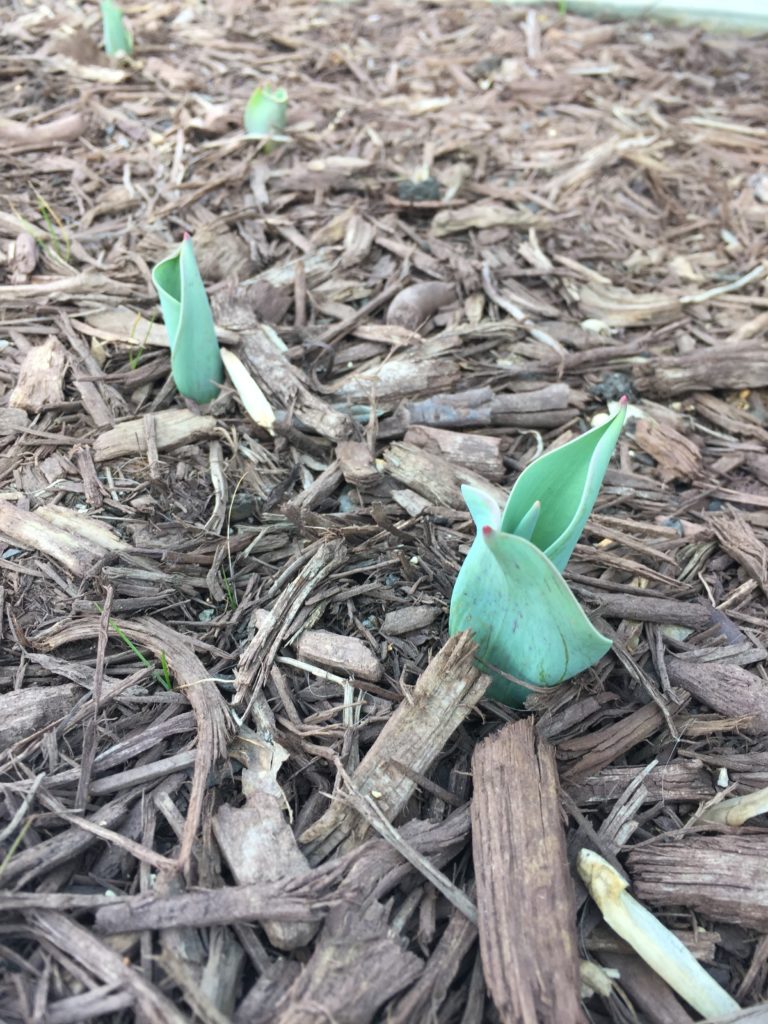 Seeing the fruits of my labors. I'll be the first to tell you — I am NOT a green thumb…at all. So imagine my excitement when I saw the first of my thirty-five tulip bulbs I planted actually coming up!! Planting and waiting has many daily applications, and I'm thrilled to see the rewards of my waiting!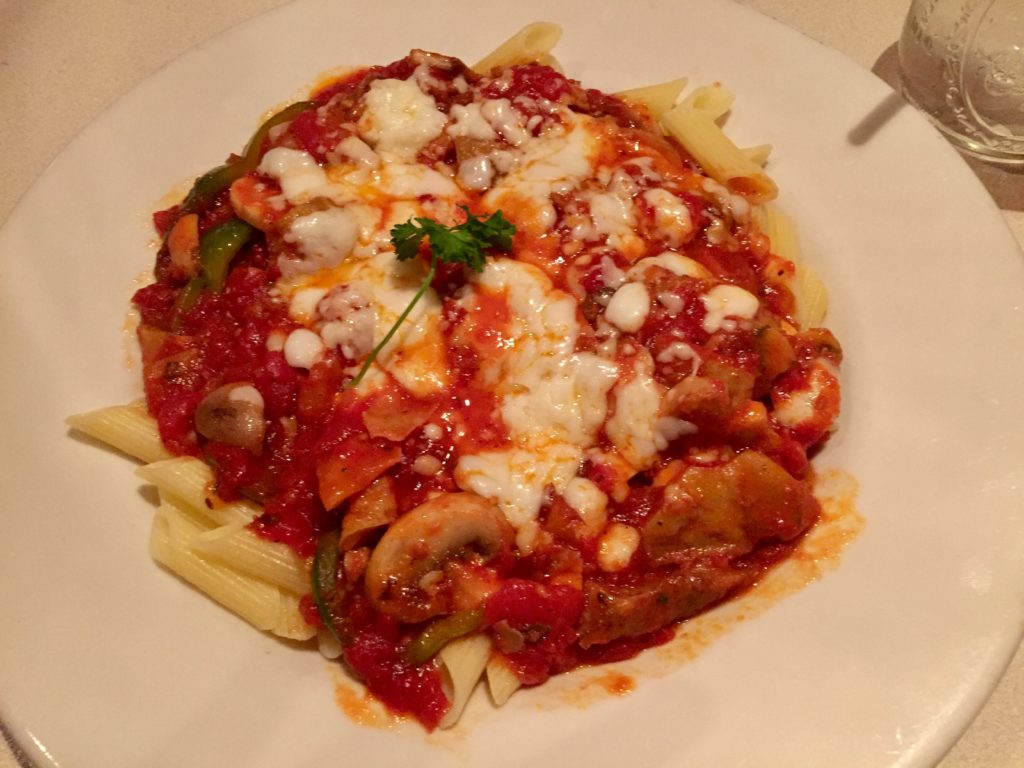 New Date Night Places. We tried Carmine's Italian Restaurant last weekend, and we were pleasantly surprised with its gluten free options and very "local" feel. We knew it was going to be good when the waitress told us that the chef makes each order of pasta with its unique sauce individually.
 Stitch Fix: Dress Edition. I haven't requested a fix in a while, but decided to this past week due to some dress needs for an upcoming family wedding. I'm hoping to post the details of the fix in the next week or so! (Also I may have FINALLY – after a year and a half search and many returned purchases later — found a pair of black flats I love! When I'm 100% sure, I'll share the details here!)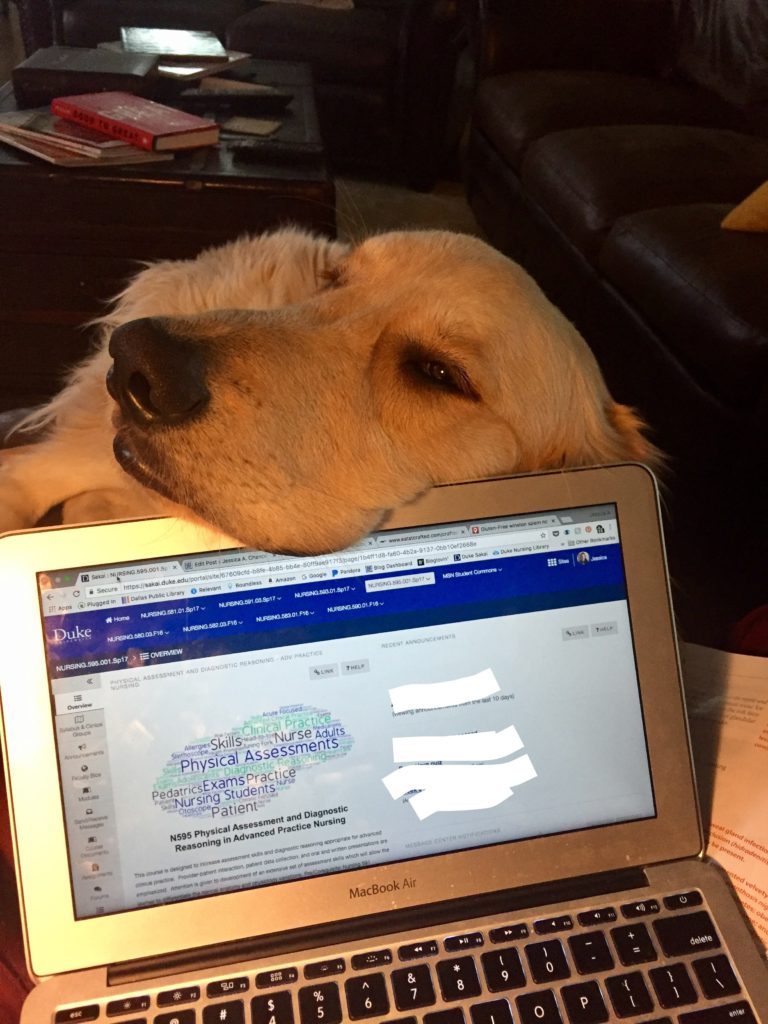 Dallas is one year and one month this week! Still mainly being a stinker, but look at that face!! 😉 He's a pretty fun study buddy…plus he went running with Russell this morning and actually did well! Fingers crossed this will be a new way to get his unending energy out.
Links Lately
"But what surprises me as I look back on my own life experience with fear and anxiety is the role that creativity played in easing it." I always love Emily P. Freeman's writing — but her vulnerability in sharing One Surprising Way I Found Relief from Anxiety especially resonated
"This is the engagement story. One that is told wherever there is movement toward, and not away from, another human being. One that starts long before a ring and continues past the proposal and unto death." Greer's beautiful words: An Engagement Story (and how saying one word can make a marriage work) were especially poignant as we celebrated our own engagement anniversary this week
"You are exactly who God created you to be and you can proclaim those titles with boldness, not because of the pride we have in our own accomplishments but because we shine that light right back onto God. He gets the glory." I firmly believe we are More Than "Just" and I loved reading hope*writer Crystal Stine's words on this topic
Have you ever joked with your best friends or family that you should all move on the same street and be neighbors? Well, these lifelong best friends did exactly that…but with tiny houses! Such a neat idea 🙂
"In theory, I adore a fresh start, a clean slate, when I have abundant options ahead of me and no mistakes behind me, yet…In practice, the blank slate paralyzes me. The potential may be exciting, but the decisions freak me out." Great thoughts and practical steps from Modern Mrs. Darcy on When You Fear the Blank Slate
Yummy Link of the Week
I love banana bread and I adore anything with cinnamon in it! That's why when I saw this recipe for Cinnamon Streusel Banana Bread from Everyday Reading, I immediately bookmarked it as a recipe to try soon! I'm also planning on making these energy bites (a long time loved recipe) for our guests!
***
Have a fantastic weekend! Share your everyday extraordinary in the comments! 🙂
***
{This post contains affiliate links, which means if you click through and make a purchase, the blog earns a small percentage. There is no additional cost to you. As always, thank you so much for reading!! }