Oh, Winter. Such a loved (Christmas) yet disliked (January – March) season. For most of my life, I've lived in states that can't really claim they have a "winter." From swimming on Christmas day to shorts in January, the seasons run together in states like those. However, since moving North almost two years ago, I was stunned by the shorter days, the lack of sunshine, and the cutting chill in the air. Last year, I loved participating in Modern Mrs Darcy's "What's Saving Your Life Right Now?" winter link – up, so I was thrilled to see she was hosting another one. I had already started a list of things that were helping me make it through this year, and I was happy to know I could read others' must have winter items as well! You can check out this year's link up right here.
I hope you will share what's currently saving your life in the comments! Here's to spring coming quickly!
Hot Tea
I went upstairs one morning last week to start my daily school work, and I had to laugh when I realized I had three cups of (used to be hot) tea, still with tea bags, all at various stages of half full scattered across the various surfaces in the room. While I'm doing school, the temptation to be snacking or distracted is so high; but I find I actually look forward to listening to lectures with hot tea in hand.
Fuzzy Socks & Slippers
We all know that if our feet are cold — we are cold! That's why, this winter especially, I've been loving fuzzy socks  (like these) with small slippers (like these). Not only do they keep my feet warm, they feel cozy and snuggling by the fire ready.
Books in Hardcopy
Since my graduate school program is "distance based" which means mostly online — I find that I'm on my computer a ridiculous amount. This translates into not wanting to be on any type of electronics in the evenings, including my Kindle. Since books are so convenient to get via Kindle and often a great deal, I found my reading life suffered until I had a recent realization. If I have the book in a "old fashioned" (haha) hardcopy (which I actually prefer), I am much more likely to pick it up and read it.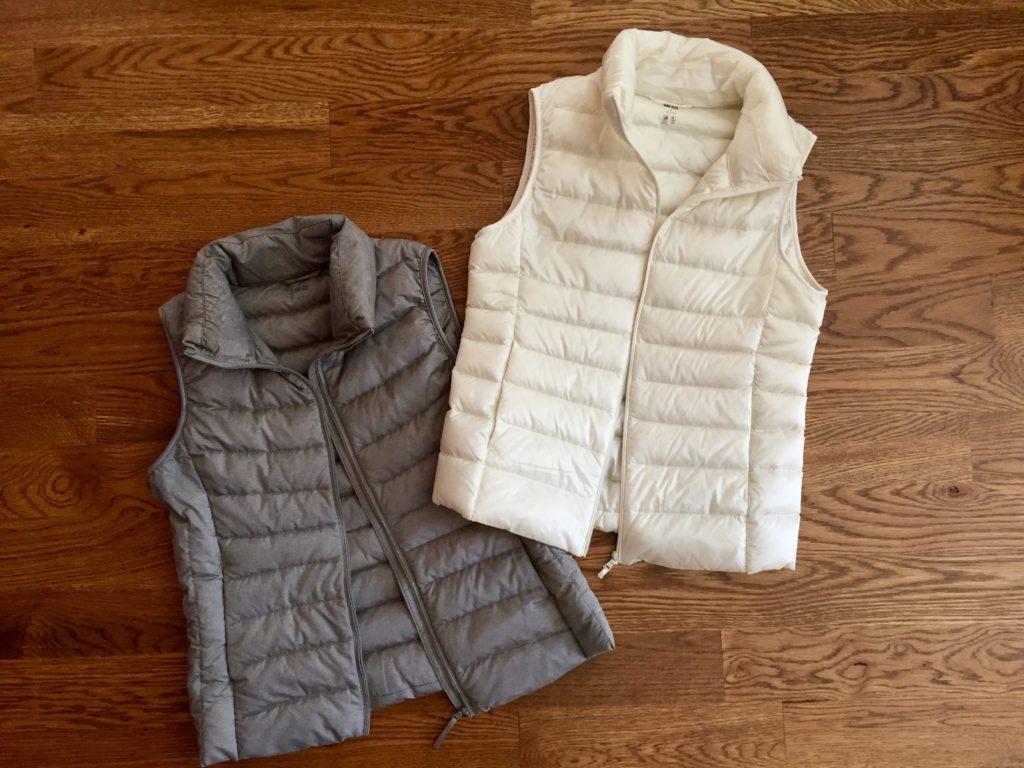 Down Vests
These two vests from Uniqlo are staples in my everyday wardrobe — since I'm naturally (read: always) cold, I layer these over any and every shirt I own!
Space Heater
As mentioned above, I'm always cold, and since our bedroom in our home fluctuates the most with temperature changes, we bought an inexpensive space heater to take the edge off the chill for the winter months. It seems like a trivial thing, especially since we have heat already, but it makes such a difference in these dark, chilly mornings.

Date Nights
Since the first of the year, we've reintroduced our weekly tradition of date nights (or days or brunches), and it's been a definite help in beating the winter blues. We've had a lot of weighty decisions to make lately and getting away from the house, the schoolwork, and the emails has made date nights the highlight of our week.
I was out to dinner with some ladies from church recently, and I think I overwhelmed them by my profuse proclamations that Walmart Grocery Pickup has changed my life. However, I was completely serious!!! Since I started this in the fall, I have had nothing but great things to say about it! As someone who wants home cooked dinners to be a priority, but hates shopping (of all kinds), this is amazing! Many different grocery stores offer this service, but I've only tried Walmart's — it's free and the customer service has been excellent.
Just picture: it's cold and dreary and you need groceries — so you order online the night before, set your hour window pick-up time, they message you (phone, email, or through the app) when your groceries are ready, you check in via the app or phone call, drive to the store, pull into a designated spot for pickup, and out comes all your groceries, they load them up for you, and you head home!! Yes.Please. 🙂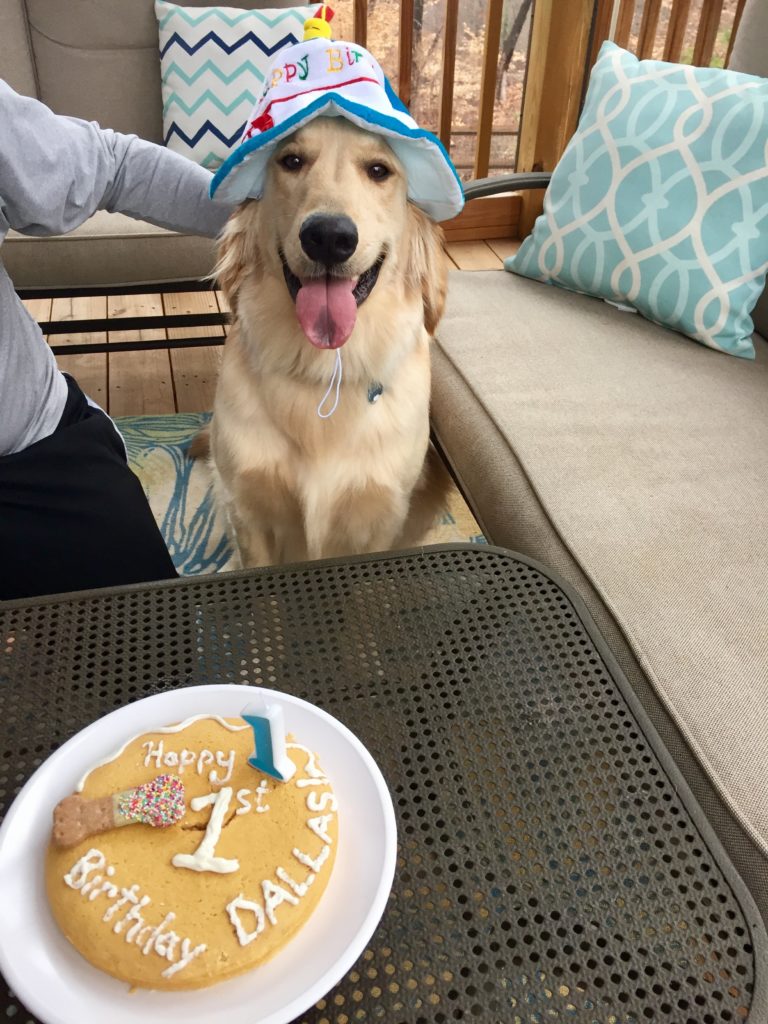 Puppy Snuggles & Celebrations
That first picture breaks all of our "house rules" for our puppy child, but it had been a long week full of sickness, stress, and struggle, and my defenses were low 🙂 Having Dallas has made us laugh easier and celebrate little yet big to us things like our dog's first birthday. He makes the winter months much brighter with his cheerful championship and his love of snuggling.
***
Your turn! What's been saving your life this winter?
***
Don't forget to check out the link up for more ways to beat the winter blues! 🙂
***
{This post contains affiliate links, which means if you click through and make a purchase, the blog earns a small percentage. There is no additional cost to you. As always, thank you so much for reading!! }