Happy Friday!! It's been a whirlwind around here — I don't know if I'll remember much about January – April of 2017, but we are finally starting to resume some semblance of routine after moving into our own place in Texas last weekend! Exciting times…but goodness, moving is exhausting and so stressful!!! Even though we moved a mere two years ago, I forgot how time consuming the hundreds of little details and administrative tasks moving involves not to mention the large tasks like finding a place to live and moving your stuff there! I'm thankful we were at least familiar with this area in order to make our transition a little bit smoother.
As we look ahead to this special weekend of Easter, I'm taking a moment to share what made my everyday extraordinary both in life and in links this week. I hope you share your extraordinary in the comments! Have a lovely weekend!
Life Lately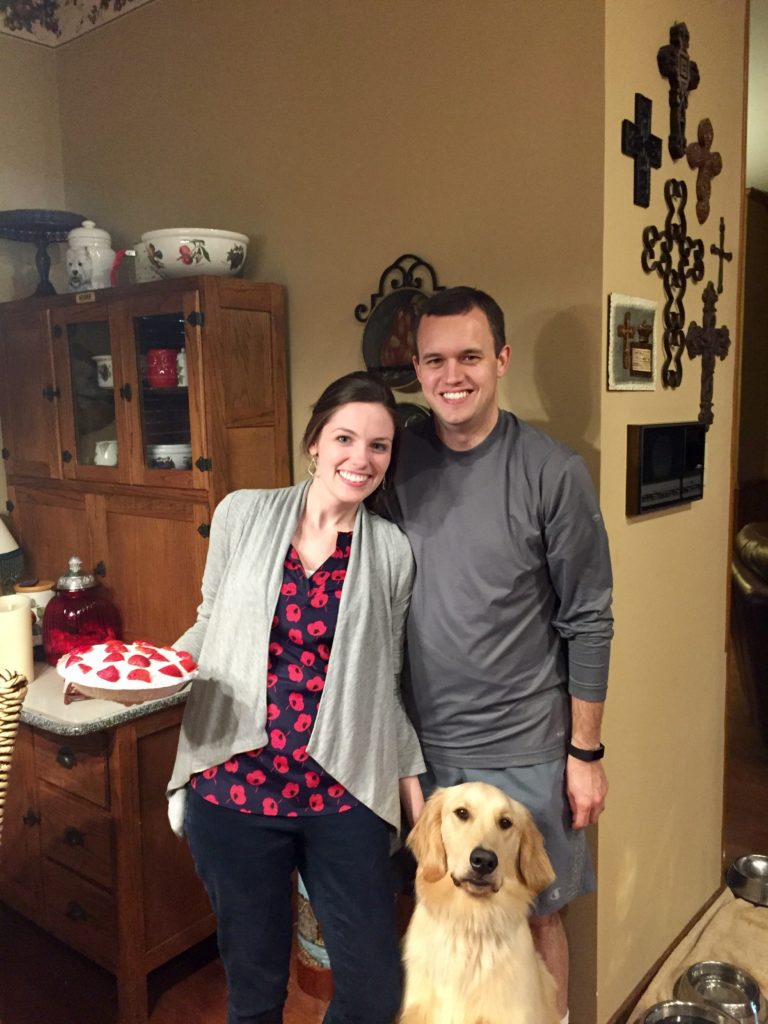 Selling our House Celebration. Our home in North Carolina sold very quickly, and although it is still bittersweet, it is nice to know that is taken care of! I made a strawberry jello pie to celebrate. Dallas is not sure how he feels about us selling his big backyard…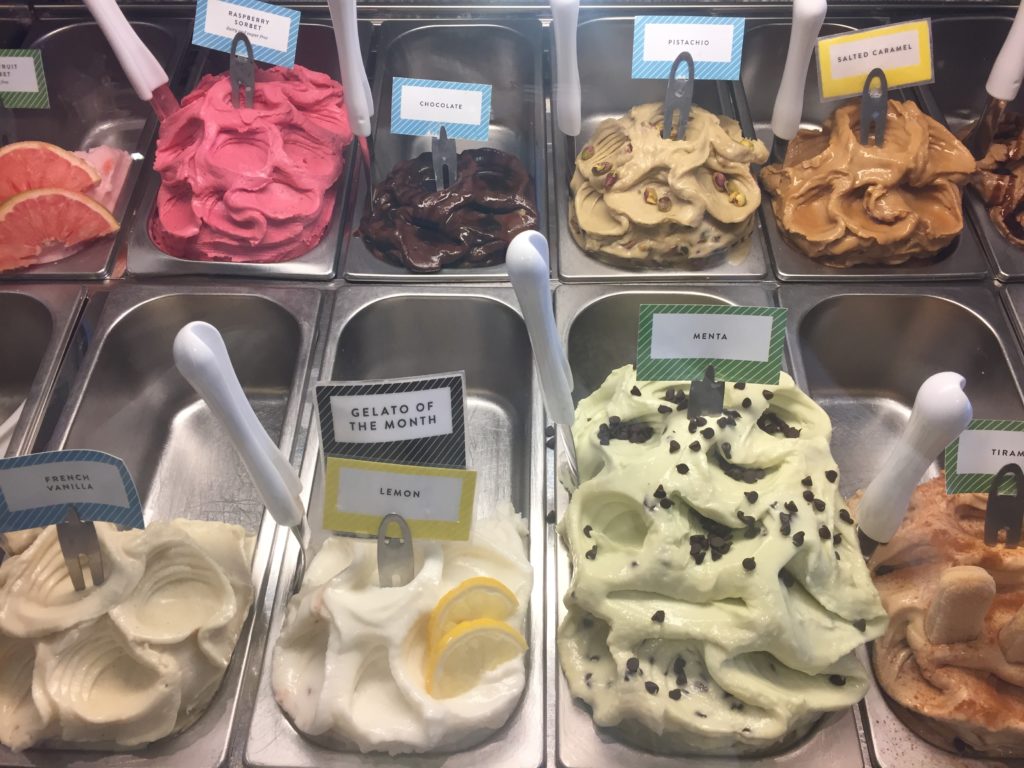 Black Walnut Cafe. We went to brunch at this cafe after church this past Sunday. I actually didn't end my meal with gelato, but the display looked too delicious not to capture. (The gluten free brunch options are also very delicious!)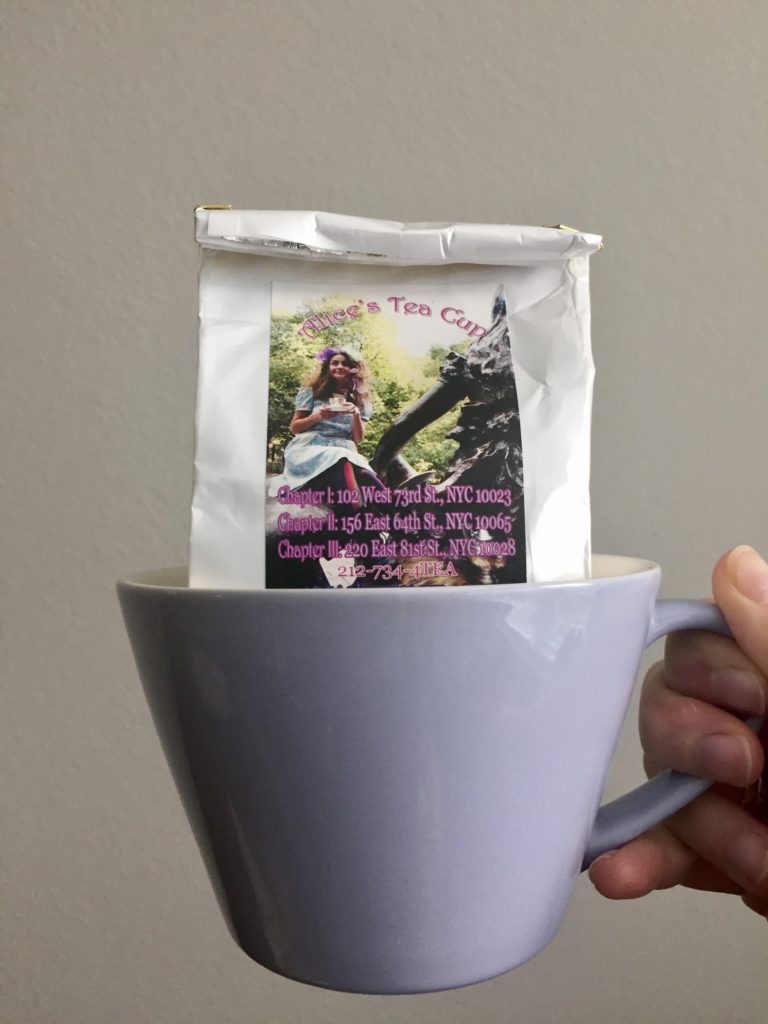 Alice's Tea Cup Loose Leaf Tea. My mother-in-law bought me this tea on her recent trip to New York. It's a light, sweet tasting tea that's been a perfect way to start my mornings!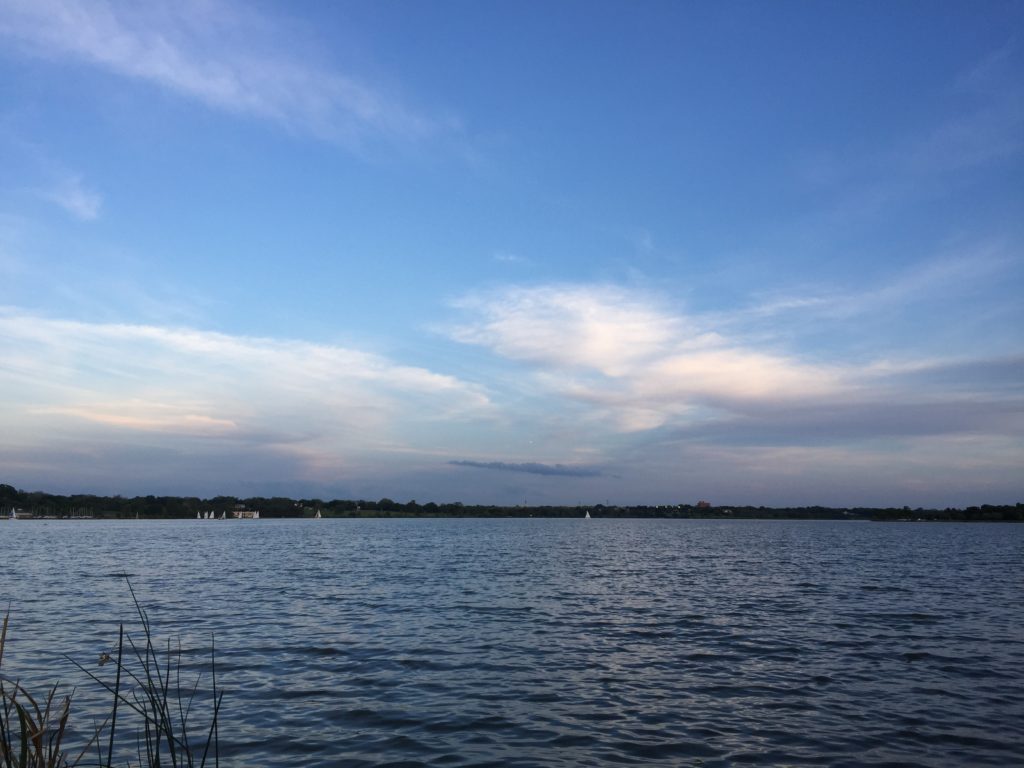 Our New Backyard – White Rock Lake. It's funny how life comes full circle, right? I lived by White Rock right after I graduated college, my first apartment on my own…and six years later I'm back again! The lake holds many great memories for me and for us as we went on multiple dates and did engagement pictures here. We are looking forward to many evening walks around its perimeter — it truly is one of the places that makes Dallas such a special city.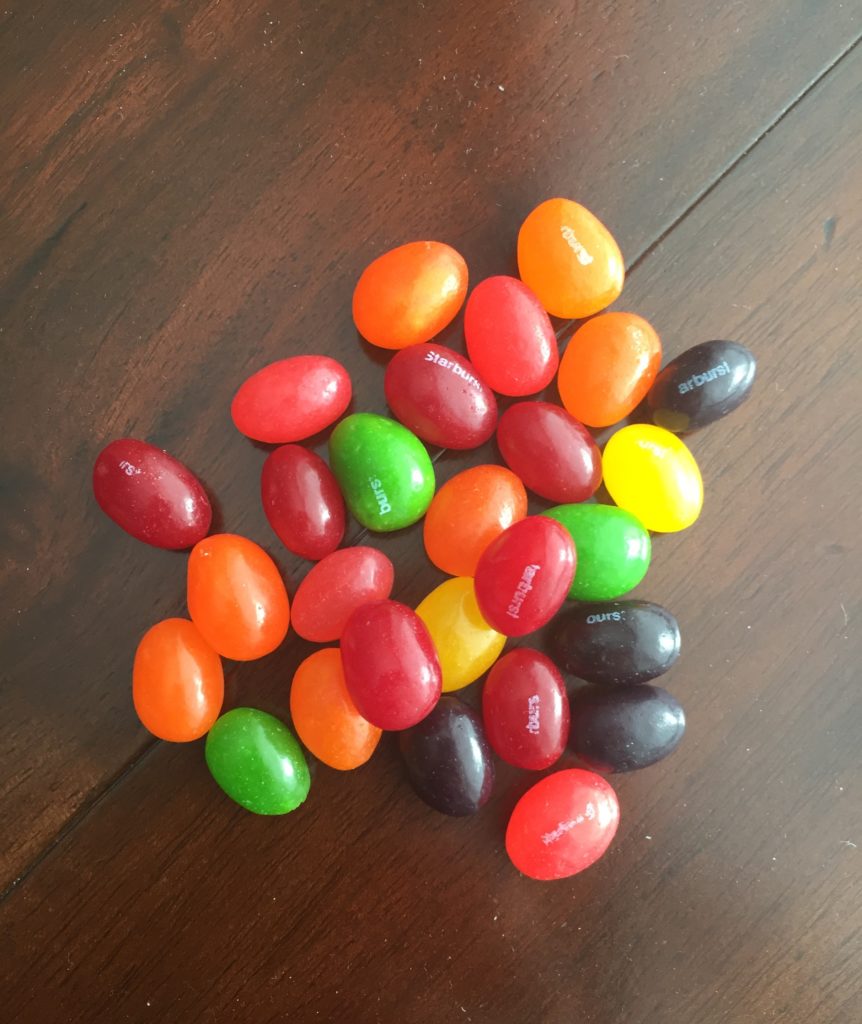 Starburst Jellybeans. Due to moving, (read: emotional eating) I added a bag of Starburst jellybeans to my Walmart grocery pick-up order (<–life changer, by the way, if you haven't tried it!!). They have a substitution rule that if your product isn't available, but another size is, they will substitute it and give you the bigger size for the  price of the originally ordered smaller one. And this is why I ended up with a giant bag of jellybeans…I'm not that sad about it 😉 (And they never last long no matter the size of the bag!)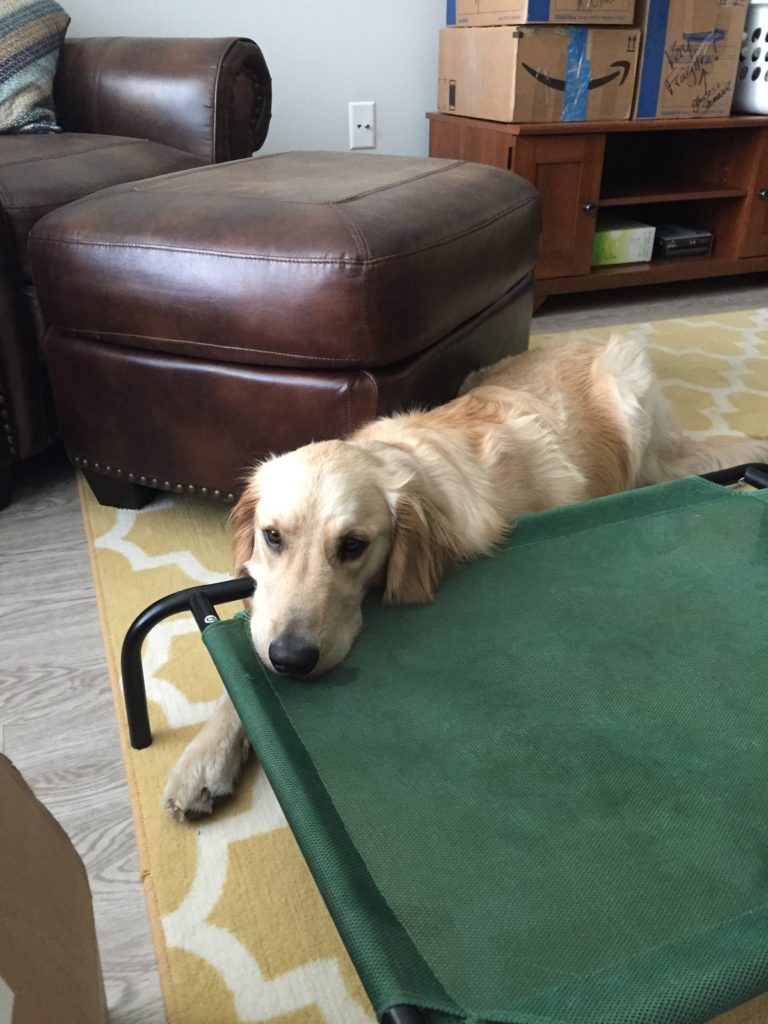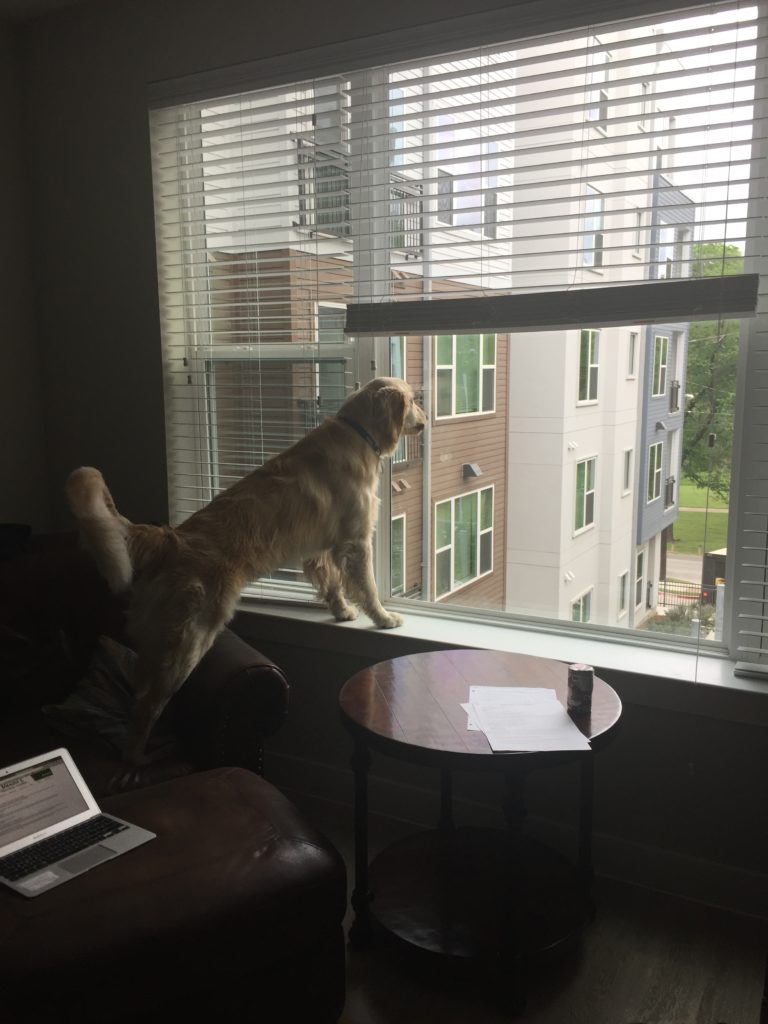 Dallas the dog…well…he's a bit unsettled about everything and has become even more of a "velcro" dog than he already was (which is saying something!!). He doesn't want us out of his sight, and he also doesn't like the UPS truck very much (as evidenced by the bottom picture in which he's breaking so many house rules!). We are hopeful that as our "country" dog gets used to the hustle and bustle of city living, he will settle down…our sanity depends on it! 🙂
Links Lately
"Because failing at something meant that they had tried, and trying is the only way to succeed at anything. Because the one who falls and gets back up is so much stronger than the one who never took a shaky step forward. Because in order to achieve greatly at something, you have to be brave enough to fail miserably." I felt like Emily at the Freckled Fox was typing directly to me in this post – I Hope You Fail – so encouraging to know I'm not the only one who feels like this!! (Also Emily's story is amazing, and I encourage you to read about her courage and grace in the midst of great tragedy.)
In high school, it was always fun to think about going to college with your best friend — but how about with your three brothers? Who along with you make up quadruplets? Such a neat story in the New York Times about quadruplets applying to collages as a package deal.
Listened to a great podcast this week with one of my favorite authors (and people!), Annie F. Downs talking to Sam Collier of A Greater Story on women and leadership within the church. This can be such a touchy topic, but I thought they brought up some excellent points with thought provoking dialogue seasoned with tons of grace!
We had the amazing privilege to hear Bob Goff (author of the best selling book Love Does) speak at my in-laws' church last weekend. He may be one of the top three speakers I've heard in my entire life! If you haven't read his book or his sweet wife Maria's new book — I cannot recommend them enough! (Also — if you get a chance to hear him speak in person — go!!)
 Yummy Link of the Week
As you know, I'm quite the fan of easy weeknight dinners and these Ultimate BBQ Chicken Quesadillas from Budget Bytes look like a contender! Can't wait to try these next week.
***
What's making your everyday extraordinary this week? I would love to hear in the comments!
***
Linking up with Heather — check out more Friday Favorites here!
{This post contains affiliate links, which means if you click through and make a purchase, the blog earns a small percentage. There is no additional cost to you. As always, thank you so much for reading!! }