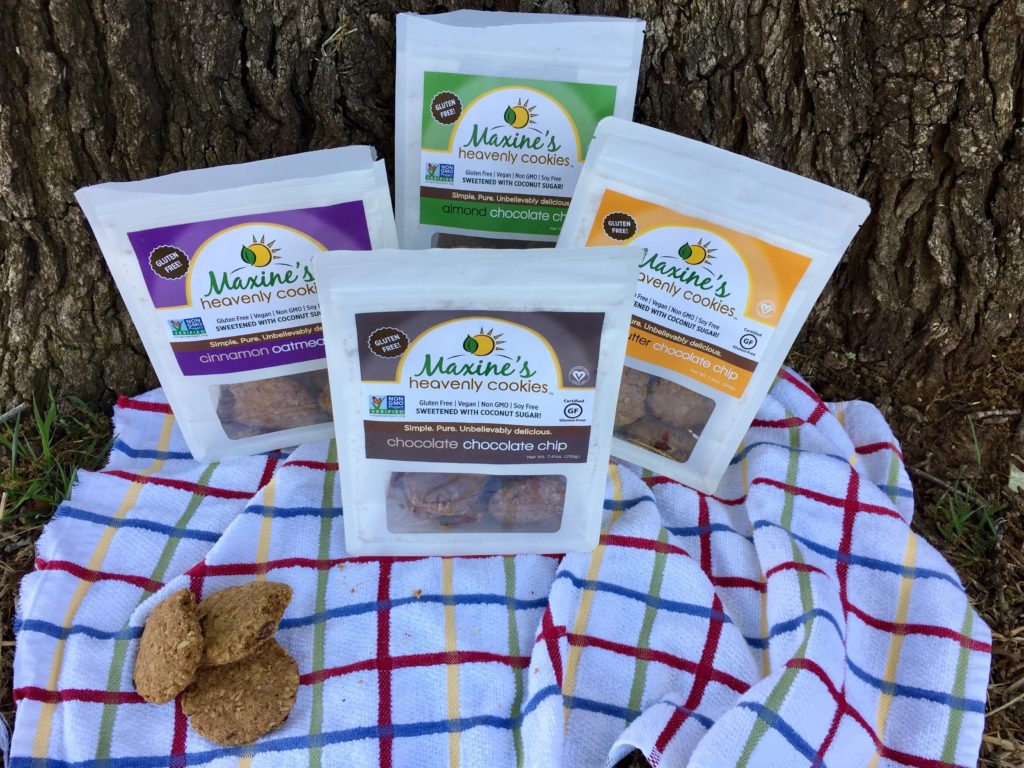 **Maxine's Heavenly provided the cookies for this review. However, all thoughts, opinions, and writing is my own. This post is not sponsored.**
When I was first diagnosed with Celiac Disease eight years ago, I could have never imagined the amount of gluten free products that would be available now! I still remember the tears springing to my eyes as I tasted the cardboard resembling gluten free "cookie" options available then. After twenty-one years of eating without any regard to what "gluten" was — I never realized how many food items (read: everything) contained this six letter ingredient. The worse was the baked goods. Nothing seemed to taste "normal" unless my amazing mom modified our own recipes. I'm thankful that today, Celiacs and others on a gluten-free diet have options like Maxine's — a wholesome cookie that still tastes good! Maxine's was kind enough to send me all four of their cookies to try, and since we were in the midst of our move, my in-laws tried them and weighed in too.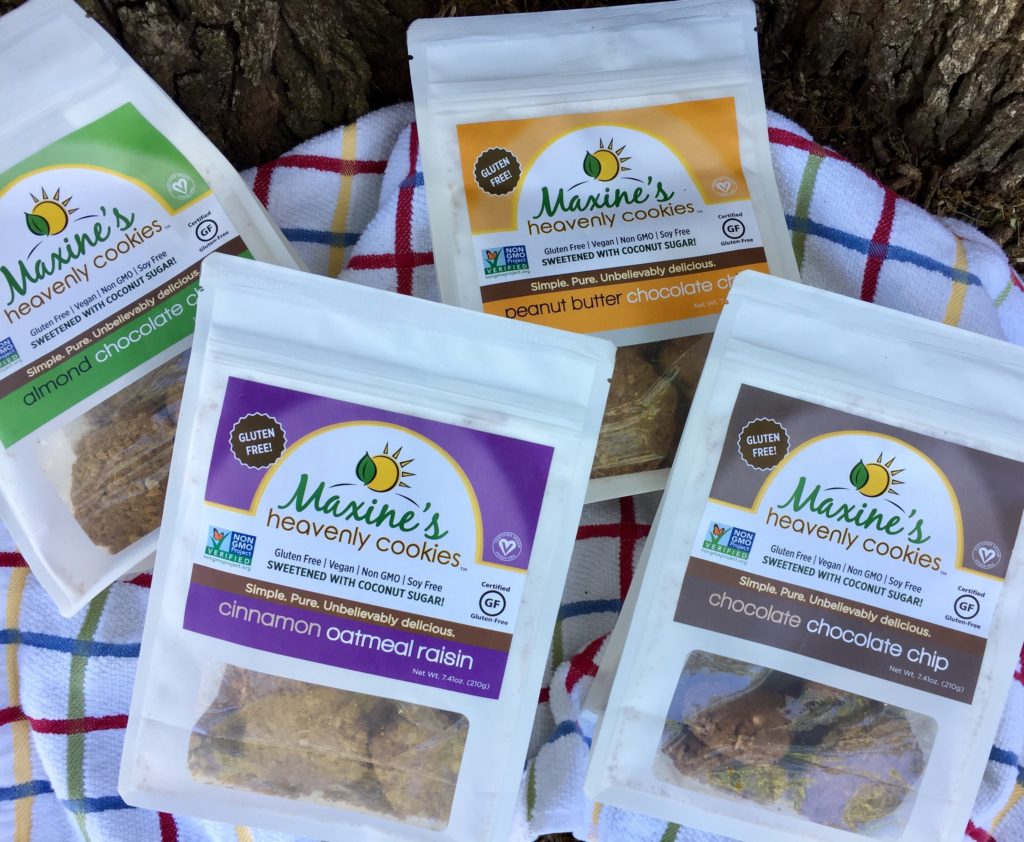 It was a beautiful spring day in Texas when they arrived, and I couldn't resist taking the cookies outside to photograph! Maxine's Heavenly is gluten free, vegan, soy free, and non-GMO. They also use coconut sugar as their sweetener. I don't think I've tried coconut sugar before, so I was looking forward to tasting these cookies!
Now, although I think Maxine's did a good job with taste and texture, remember these will not taste exactly like your sugar filled store bought cookies. These are a healthier option, meant to help you as Maxine's says "Rethink the way you treat."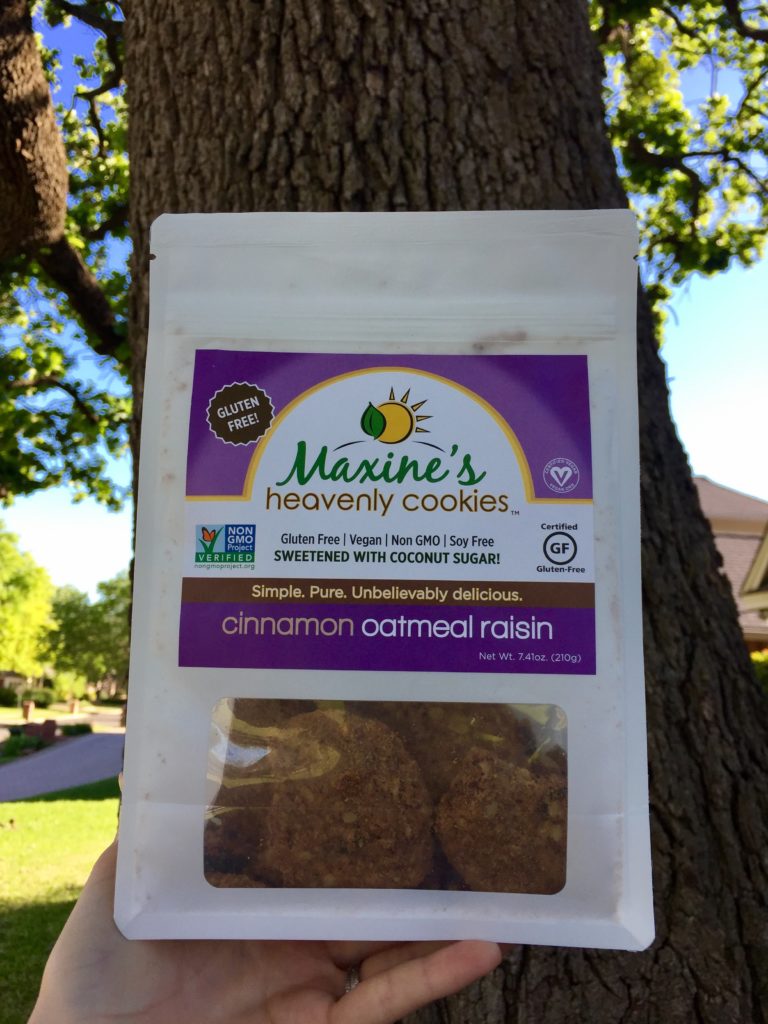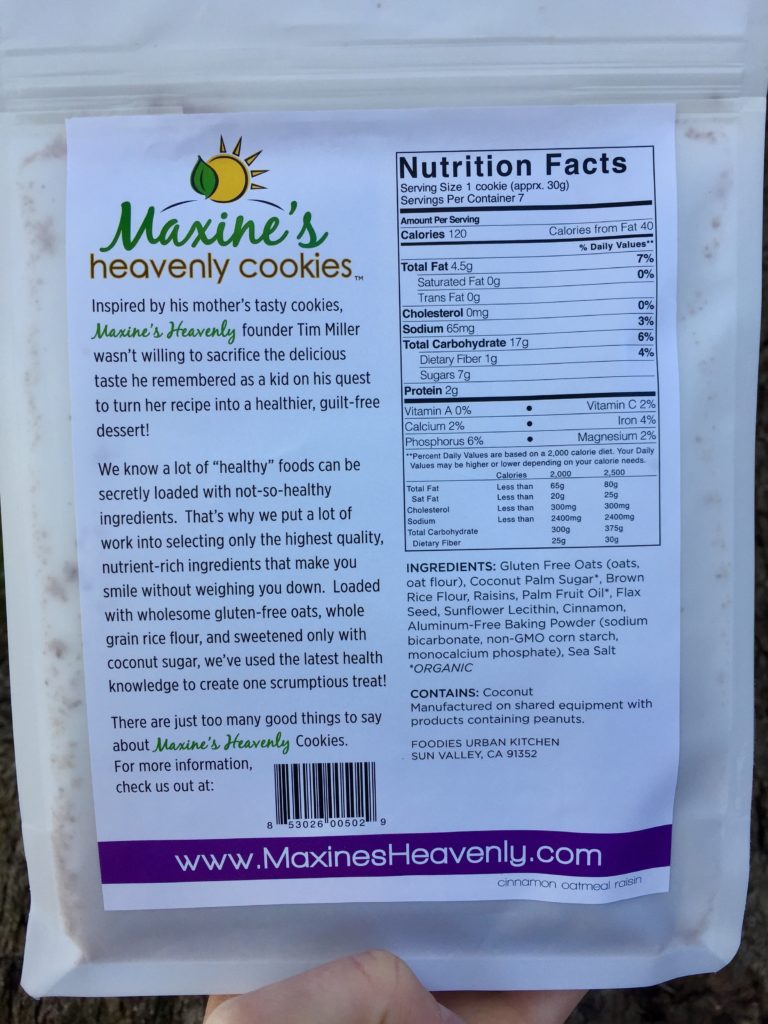 Cinnamon Oatmeal Raisin – these were everyone's favorite. Chewy and flavorful, just like an oatmeal cookie should be! The unique texture of this healthier dessert option fit this cookie's flavor profile perfectly . Delicious!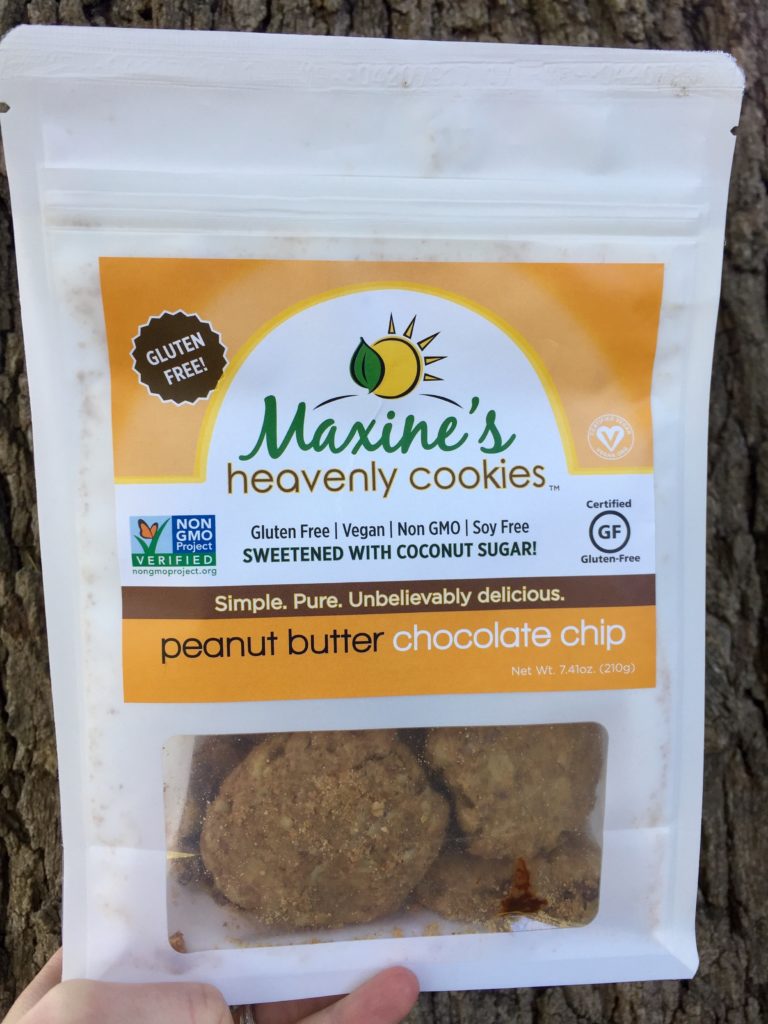 Peanut Butter Chocolate Chip – These had great promise (as chocolate + peanut butter = winning), but unfortunately, we weren't a fan of the peanut butter taste.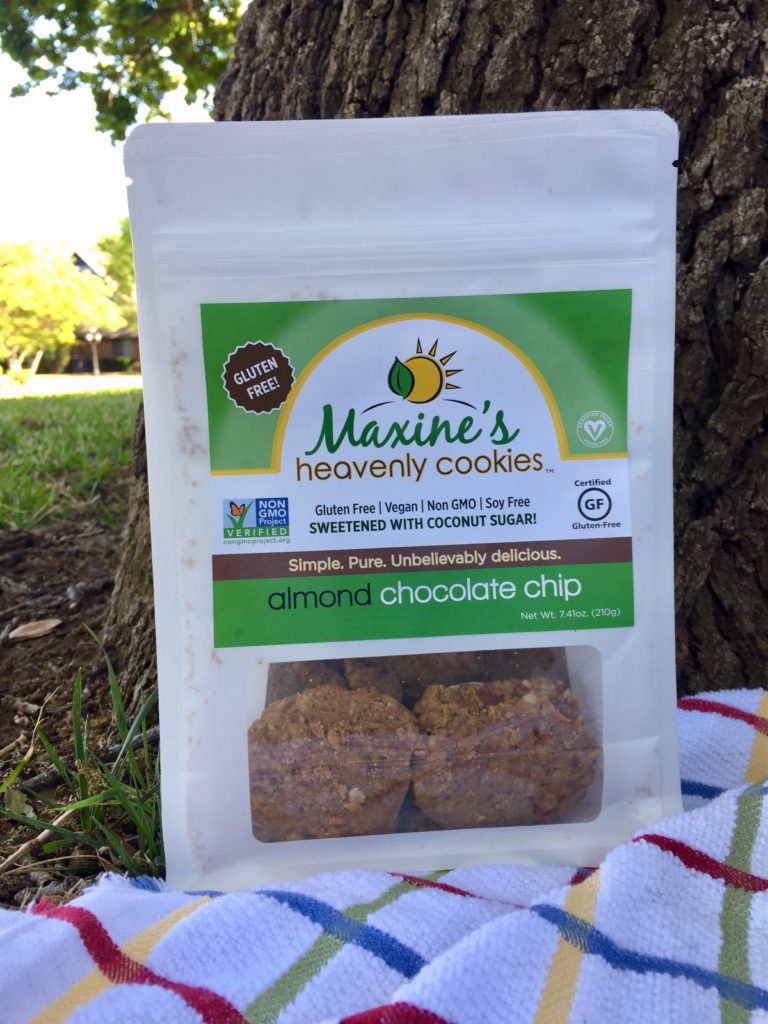 Almond Chocolate Chip – I wasn't sure what to expect out of these, but I found I really enjoyed the almond cookies with the treat of some chocolate chips mixed in.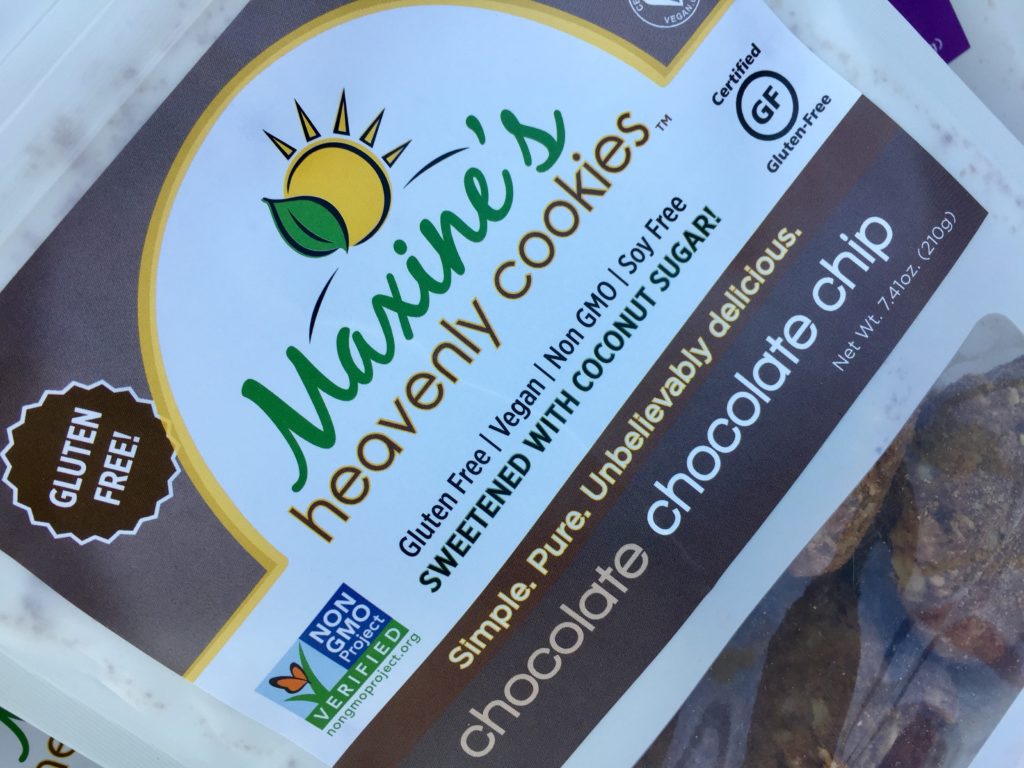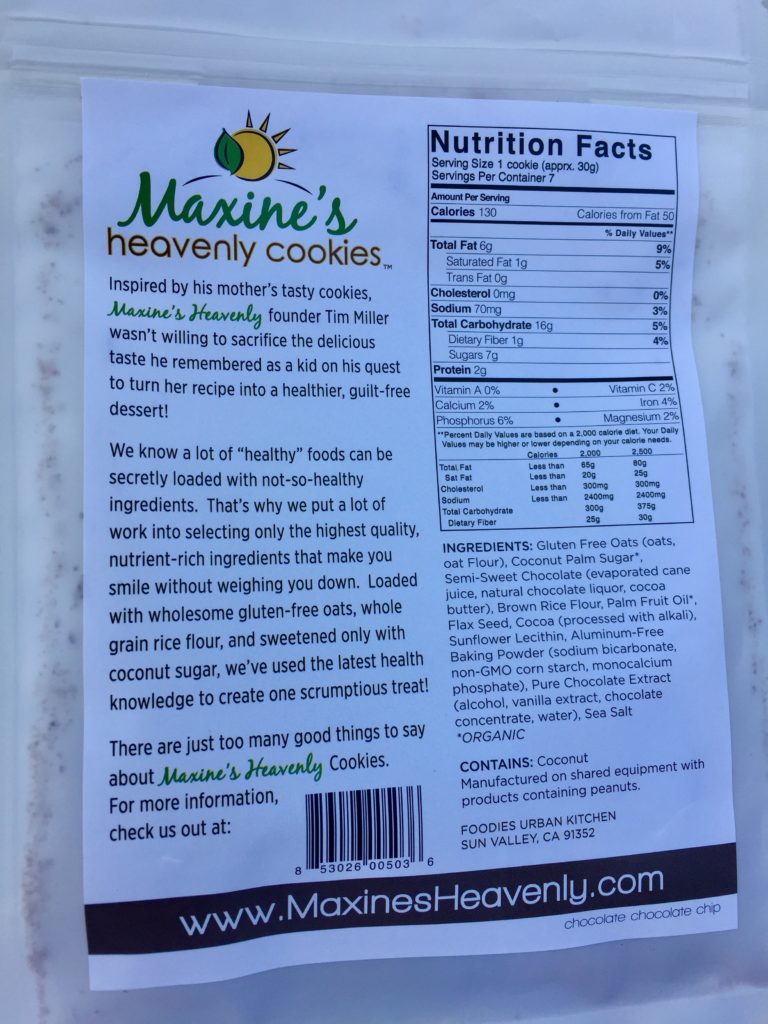 Chocolate chocolate chip – these were a favorite among my taste testers. Not overly heavy or sweet, these are a great option to satisfy your sweet tooth in a healthier way.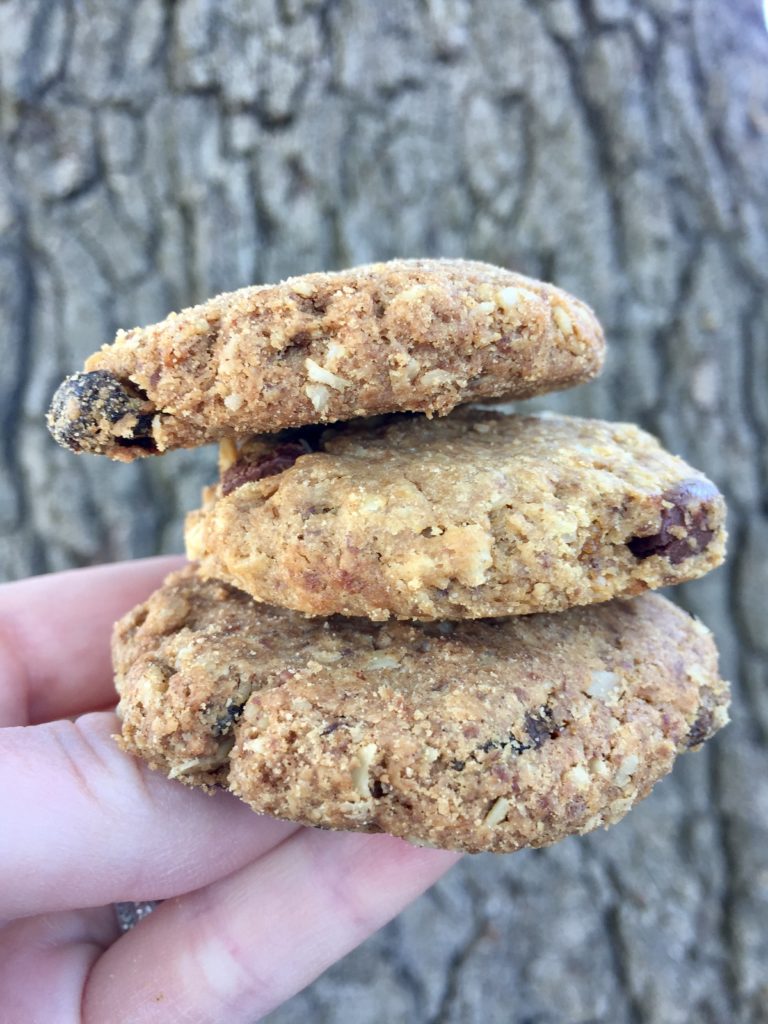 Overall, we found Maxine's cookies to be a great option if you're looking for a healthier treat! You can order online or find stores that carry the cookies on Maxine's Heavenly website.
***
What are some of your favorite gluten free cookies?
***
For more gluten free reviews and recommendations, visit my Eat: Gluten Free page!