Three years?! In some ways, I can hardly believe it — in others, it feels as though so much has happened these past few years that it should be longer.  Nevertheless, we celebrate three years of marriage today! Last year, I wrote a letter to Russell celebrating two years of marriage, but this year, I thought it would be memorable and extra special to invite him to share some of his thoughts on marriage in this space. Although I may be bias, Russell truly is one of the wisest, most thoughtful men I know, and I'm so thankful to spend life with him!
We each answered these questions separately, and I then compiled them into this post. We are barely novices in this marriage thing, much less experts in any way; however, we are such huge advocates of the Christ ordained partnership of marriage, and we hope our words and the lessons we are learning can encourage you today, no matter what stage you are in!  Thank you for celebrating with us!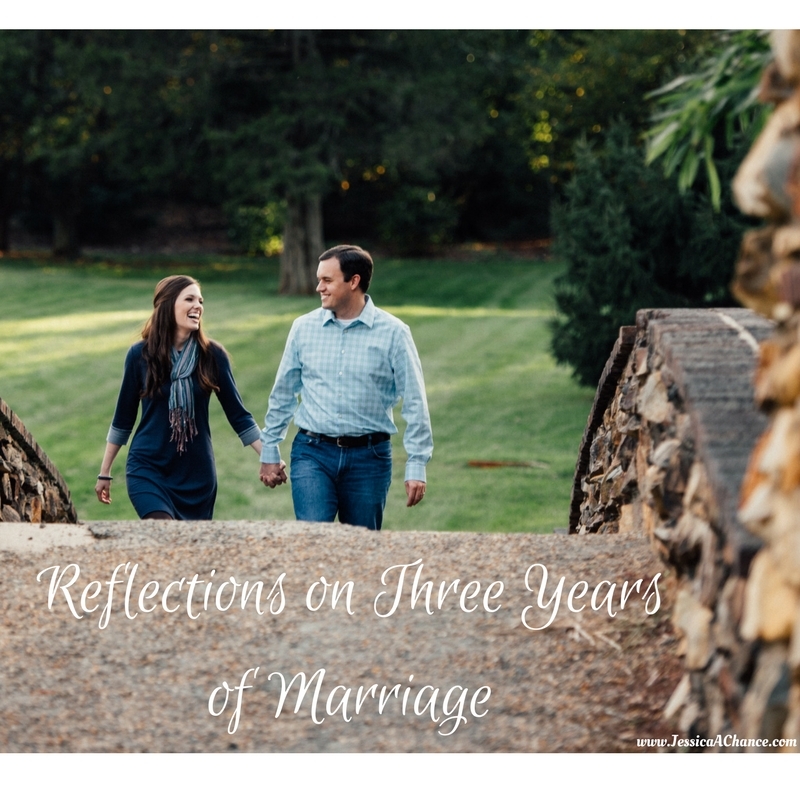 What was the best part of year three?
Russell: Moving to Dallas: it has been a big component of year three of marriage. We have thoroughly enjoyed reconnecting with friends, being close to family, starting a (somewhat) new job for me, and exploring the city we originally called home.
Jessica: Realizing that despite all the crazy changes we've gone through these past three years, having one another as a loving constant in this life is a priceless gift.