Friday is here again! And, with it, the (almost) end of another month in 2015! Am I the only one that can't believe October is about to be over? It has gone so quickly!! Any Halloween plans for you?
We are heading north this weekend to visit my grandma in Ohio — it's a spontaneous fall visit since we are finally closer to her part of the country, really wanted to visit her, and wanted to avoid any ice and snow by going sooner rather than later. Cincinnati is my families' hometown – both my parents were born and raised there — and I have awesome memories from vacation time spent there! We are looking forward to a great weekend getaway.
Some favorites from the week:
Life Lately: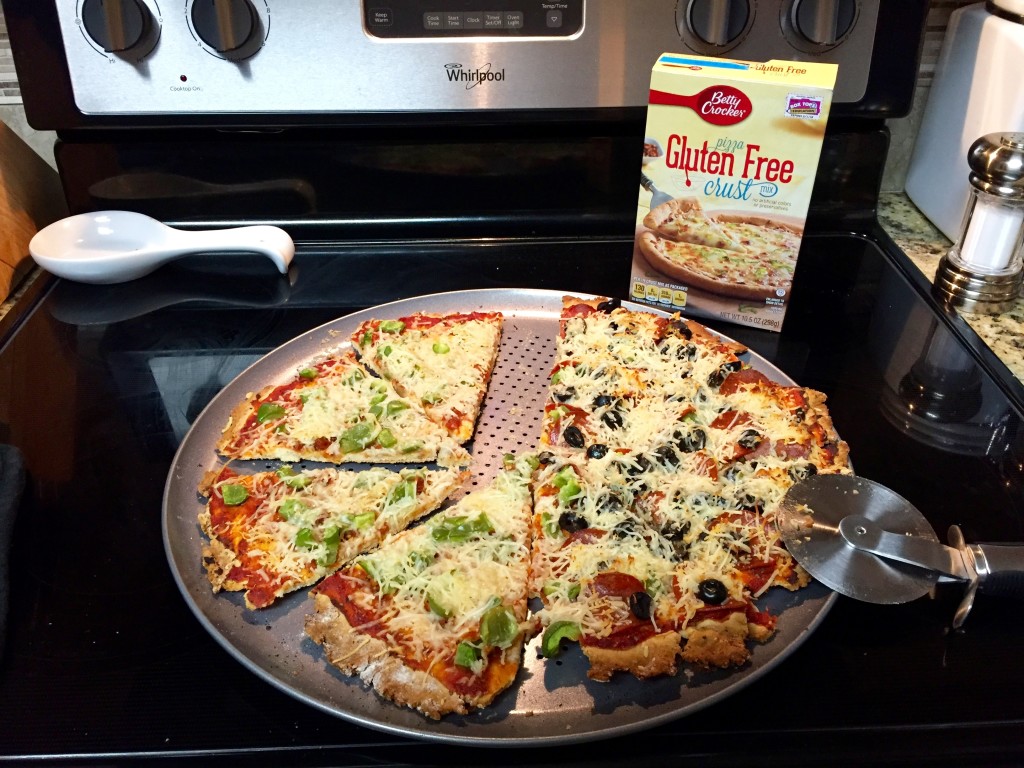 Gluten Free Betty Crocker pizza crust. This is my new favorite gluten free pizza crust — mainly because it is SO quick to make!! The yeast is included in the box and you only have to let it "rise" for five minutes before baking for fifteen minutes or so, topping with all your favorites, and baking again for another ten to fifteen minutes. It's good, crispy crust and a great go-to Friday dinner.