First week of November already in the past! Wow – 2015 is flying to the finish line – Christmas seems as though it will be here before we can play the Pandora holiday station all the way through! After a busy couple of weekends these last couple of weeks, we are looking forward to some chill time (which in the fall is code for college football watching) as well as continuing to get our house in order for Thanksgiving guests (can't wait!!). I also hope to utilize the amazing, life changing tool that is online shopping and check some Christmas gifts off the list. How about you? 
Here are some favorites from the week…
Life Lately
Weekend in Ohio. We spent last weekend in Ohio visiting my grandma and seeing family who took time out of their busy schedules to see us, despite our spontaneity in scheduling (Thanks y'all!!). We had a wonderful time — Ohio and my grandma's house hold so many special memories for me. This trip proved that no matter how much older I become or how much time goes by – childhood memories are powerful and precious. Very thankful we were able to visit.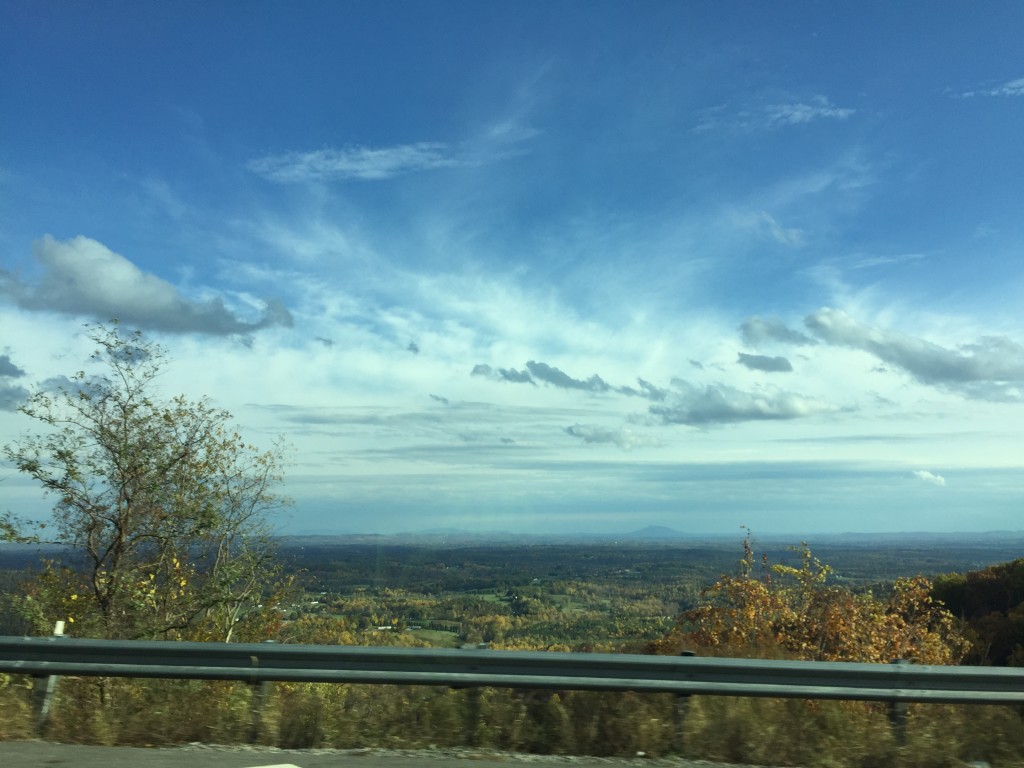 So the car window pictures do not do it justice, but Virginia is a beautiful state! Our route to Ohio took us through Virginia, West Virginia, and Kentucky. All three states still boasted a colorful autumn display….
On Friday, we headed downtown with my Grandma to walk along the Ohio River and to see some added improvements the city made in preparation for the All Star game that was held in Cincinnati this past summer. The enhancements and additions to the downtown looked great. One included a custom carousel in which each piece and mural was uniquely Cincinnati — a neat celebration of a city with a rich history.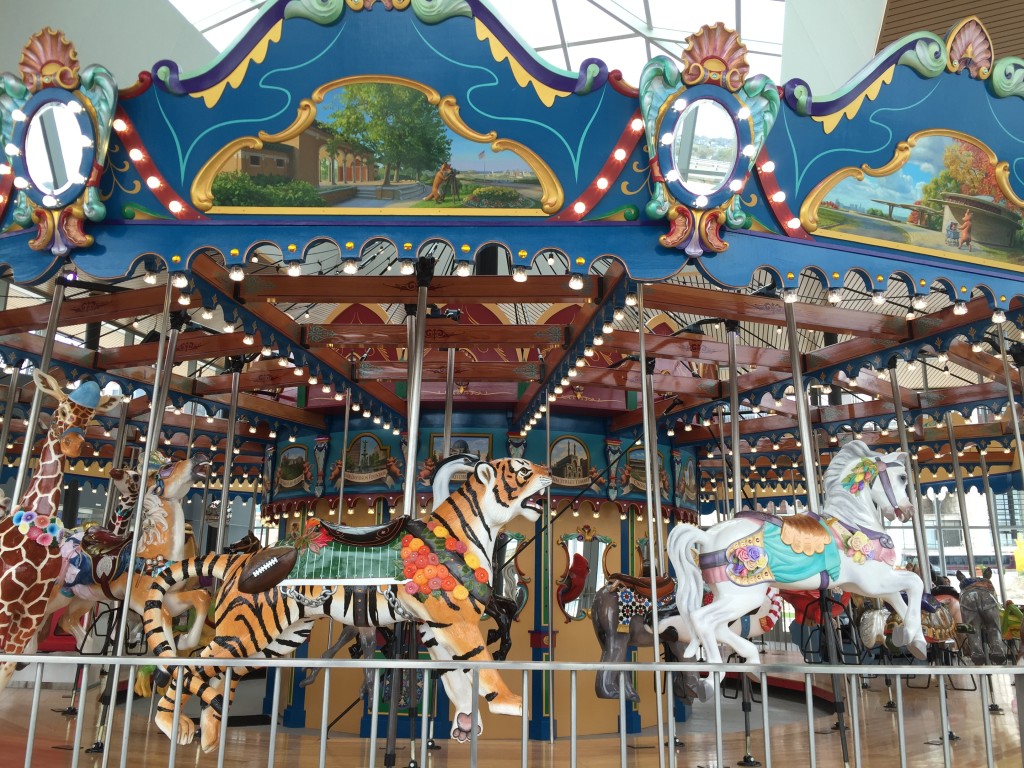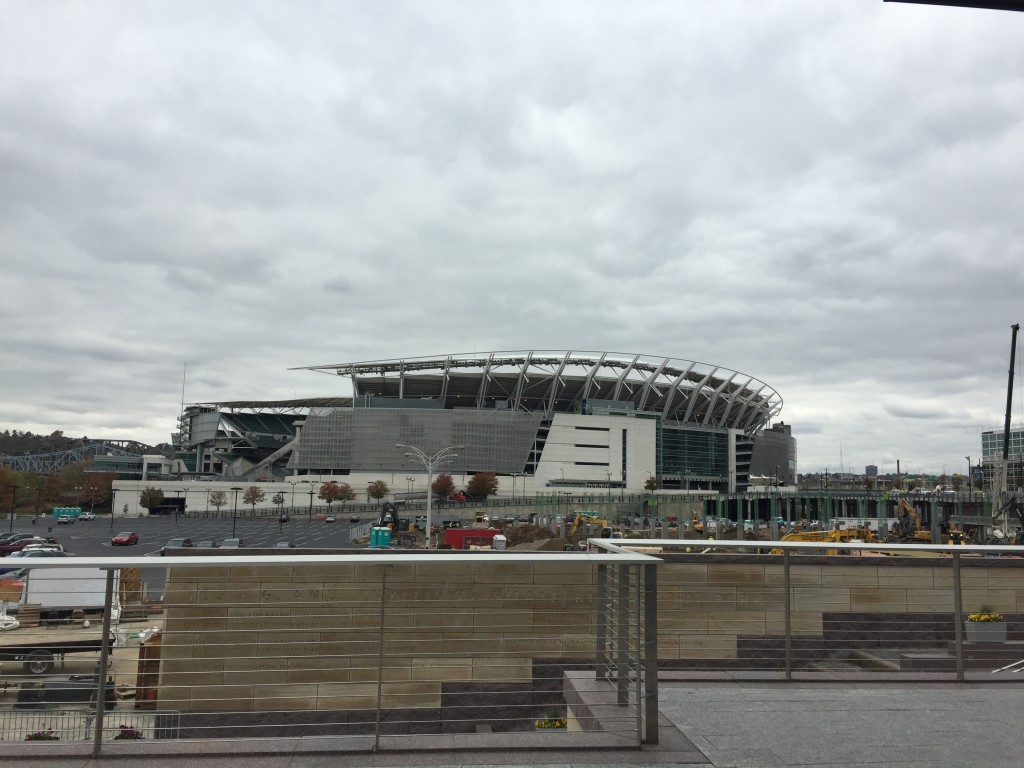 The above picture is for my dad — Who Dey — Go Bengals: 8-0 🙂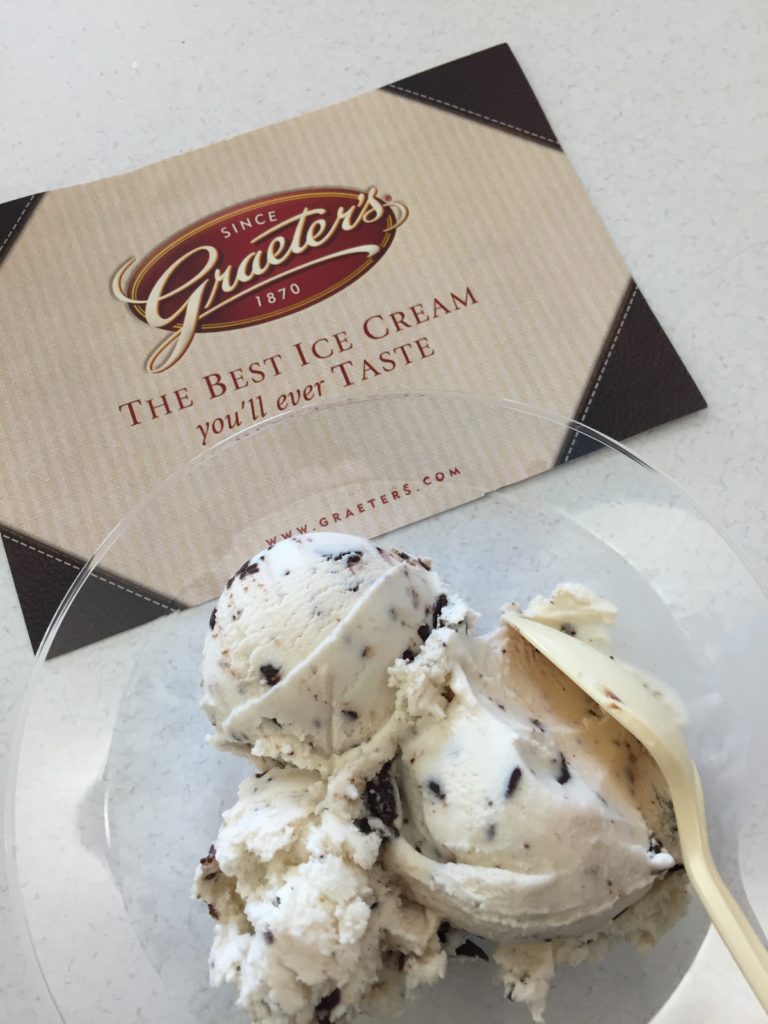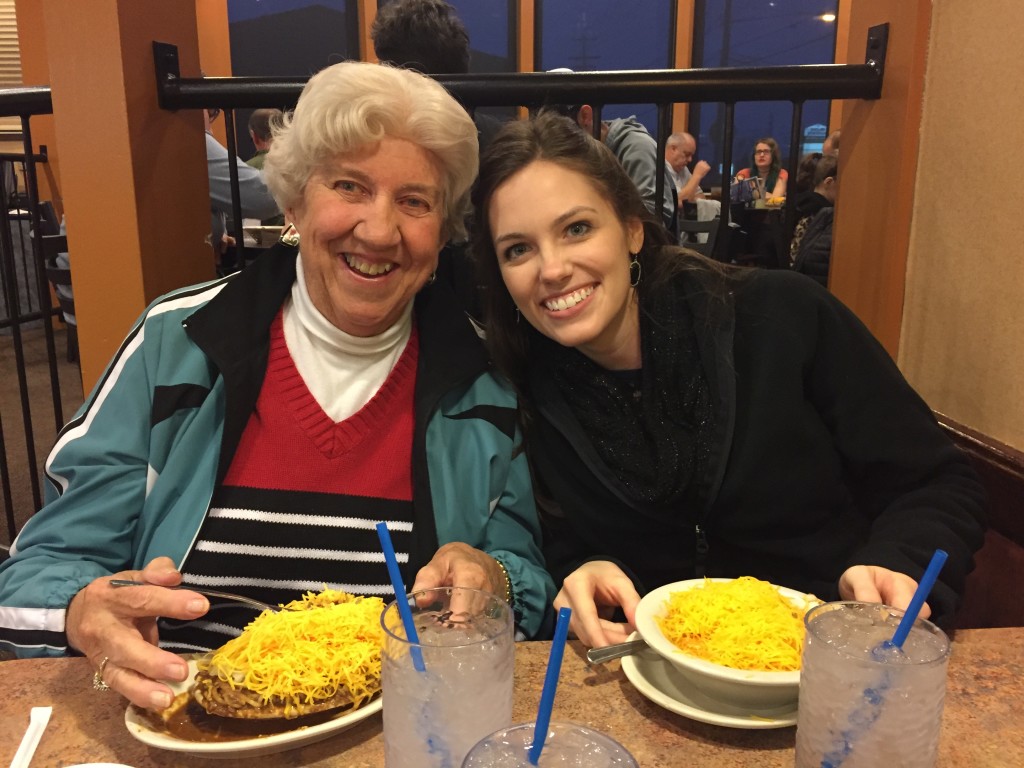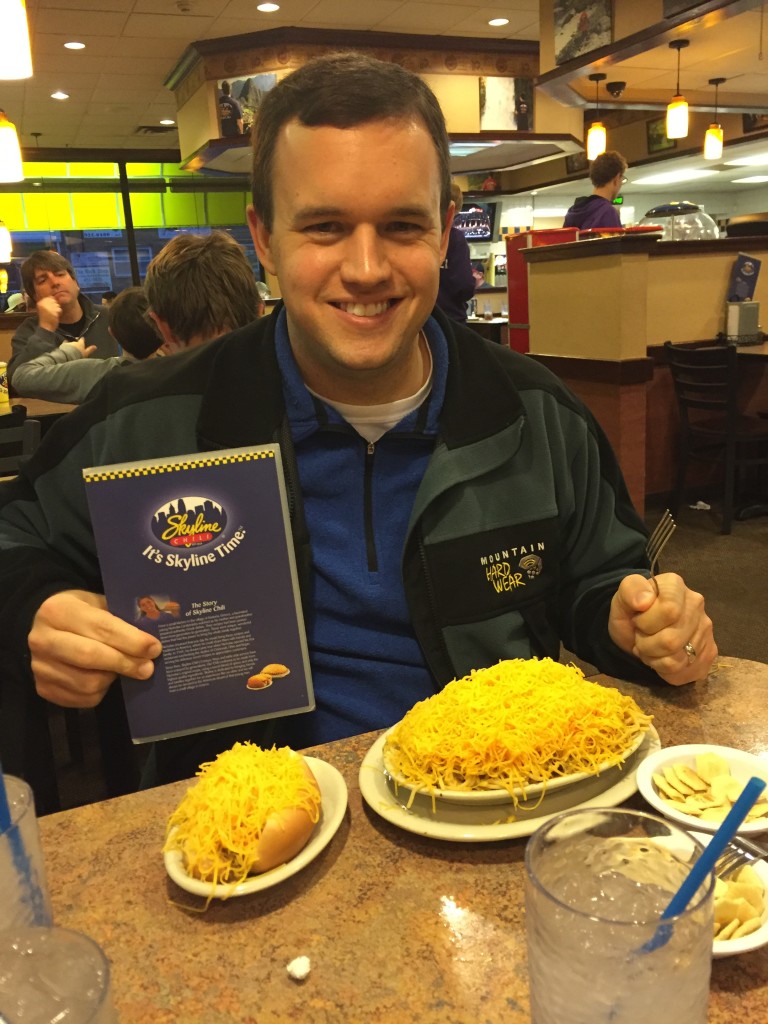 Cincinnati is known for many things – but my family is all about the one of kind Cincy food choices! If you ever go to Cincinnati, do not miss the following: Skyline Chili (see above pictures – delicious Cincinnati style chili), Graeter's Ice Cream (pictured above — the largest chocolate chips ever!!), United Dairy Farmers (UDF – it's a gas station, but has the best malts!), Frisch's Big Boy (Get the signature burger – a Big Boy with the special tarter sauce), and last but definitely not least, LaRosa's Pizza (we had this, but I was too busy eating my personal gluten free one I didn't take a picture… best.pizza.ever.).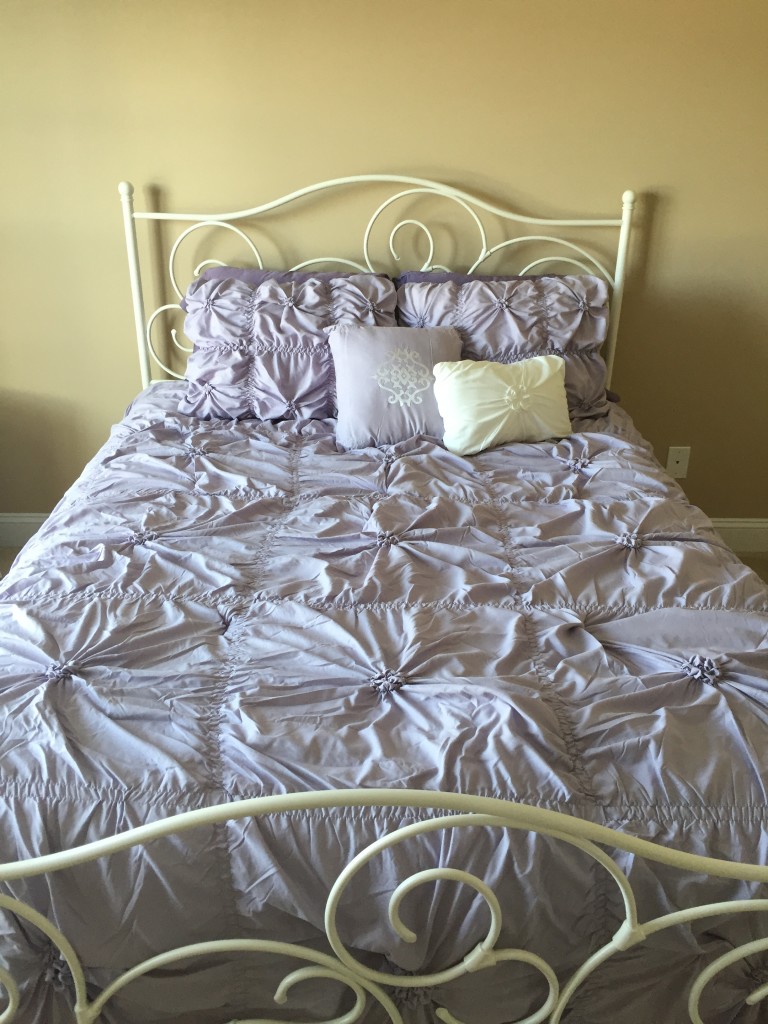 Our 3rd Bedroom. We have two guest bedrooms in our new house, one more than we had in Texas. Because of this, the 3rd bedroom needed pretty much everything in the way of furniture and accessories to be ready for guests. I love to decorate and make a house a home — and I was excited to make this bedroom feminine with a vintage, victorian vibe. Also – if you know me at all – I love purple — really all shades, but lavender is one of my favorites. There is still work to be done, but I am excited to have the bed frame and the bedding set complete 🙂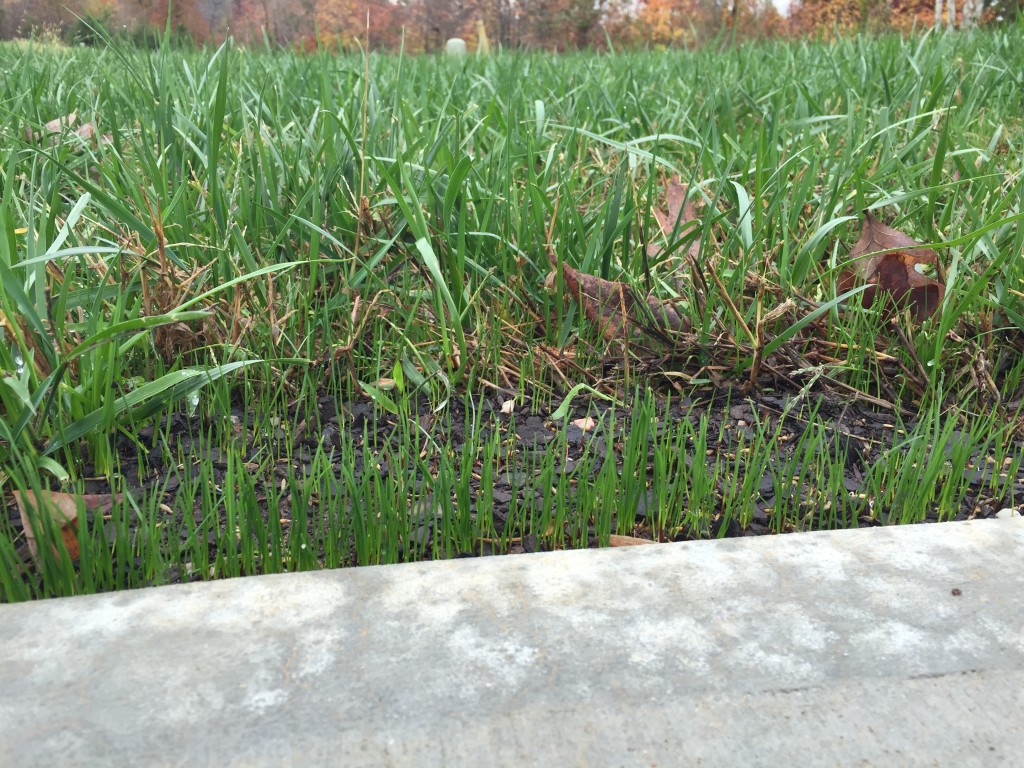 Our Grass is Growing! Go ahead and laugh — but I'm just embracing my extraordinary everyday and celebrating the little things – no matter how mundane 🙂 We had our lawn (which was basically a large, muddy, weeds' paradise) seeded and aerated a few weeks ago. Anxiously, we have eagerly awaited any signs of life and this week — after days of wet weather —  we finally saw the beginnings of actual grass! #firsttimehomeowners 🙂
Articles I Have Enjoyed This Week: 
Caravan Sonnet's post about how to pray for your single friends during the holidays was very meaningful for me. I'm not that far removed from being single, and I remember how the holidays, a seemingly romantic, family oriented time of year, could feel very lonely. Even with family all around, the constant (well-meaning, from a place of wanting the very best for you, but still…) questioning around your relationship status could make a sensitive time even worse.
Sometimes it is hard to see the good in humanity with all the tragedies that surround us – these pictures of kindness and generosity are worth a moment of your time. Very encouraging.
Yesterday I participated in Sarah Bessey's link up in honor of her new book release — there were many great posts about the prompt, but this one stood out to me. Lisa McKay, the author, also wrote one of my favorite books, My Hands Came Away Red.
Not articles, but these songs have been on repeat in my car: Hello by Adele (Goodness, can she sing or what??) and It is Well by Kristene DeMarco (such a beautiful, soul touching song!)
Yummy Link of the Week: This was too clever to pass up — mini pizzas on baked on a regular pizza??! I may need to try this – we love our pizza here in the Chance household 🙂
***
Have a wonderful weekend! Any favorites from your week? I would love to hear in the comments!