Friday is here! Only one more Friday now until Christmas Day!! Wow – cannot believe how fast December always goes!! We have a busy weekend ahead as we celebrate the marriage of some amazing friends. So excited for them to begin this journey called marriage and so thankful we are able to witness their new beginning! Such a romantic, lovely time of year to have a wedding 🙂
What are your weekend plans? How's your Christmas shopping going? Here's some favorites from this past week:
Life Lately: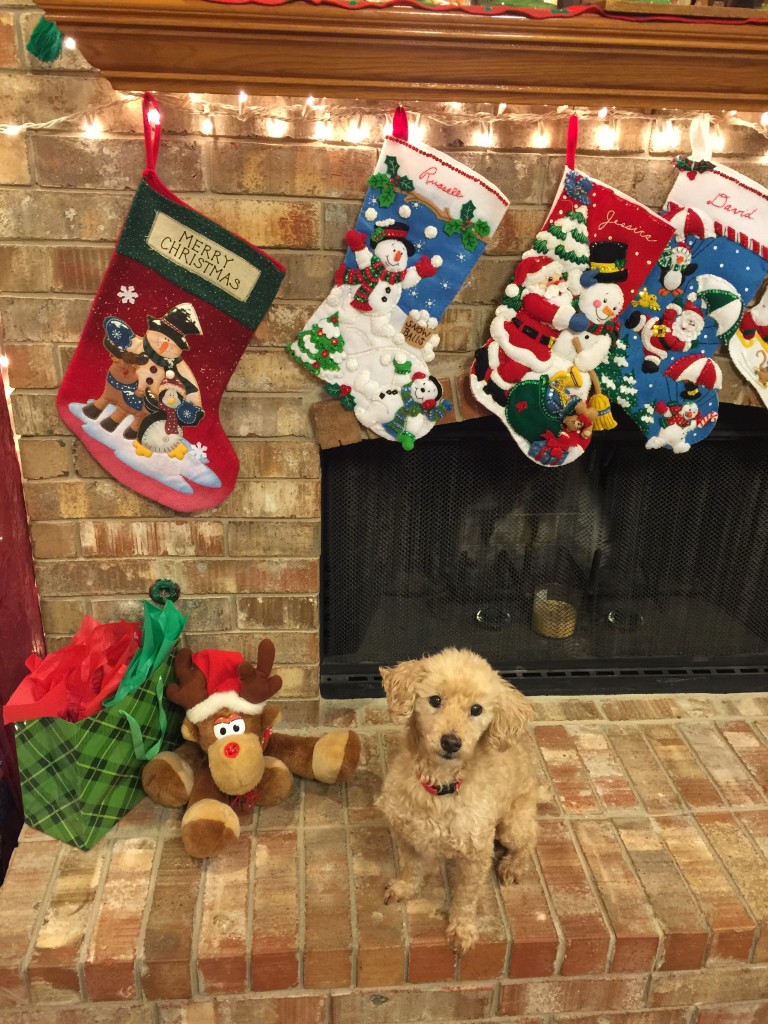 –Topy waiting for Santa. My mom sent our family this picture of my sister's dog patiently waiting for Christmas. He usually hates when you try to take pictures of him so this is especially cute.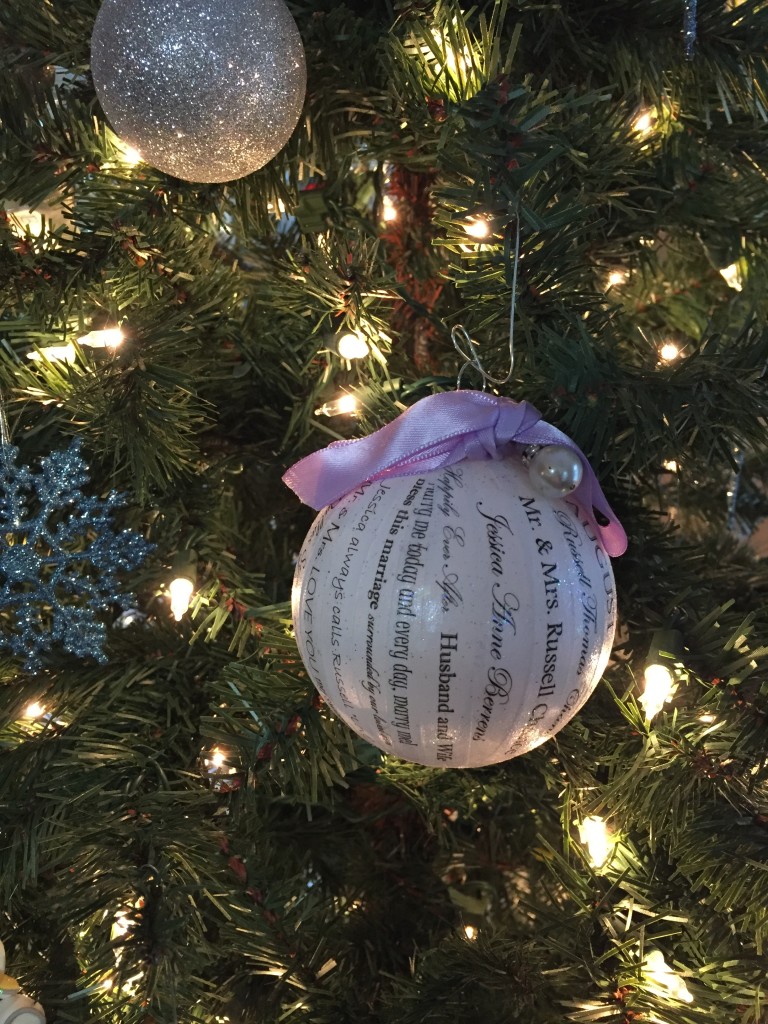 –Wedding Ornament. One of my bridesmaids and best friends had this ornament made on Etsy as one of her wedding presents to us. I absolutely love it – so delicate and the whole thing is covered with special memories from our dating days as well as our wedding location and date.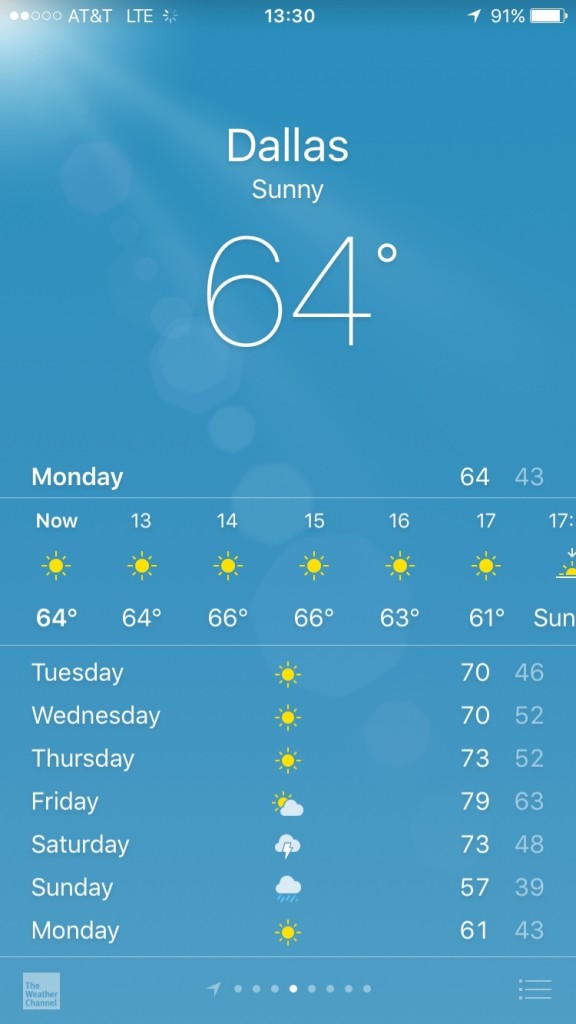 -December weather in Dallas. Now that our winter season is actually reflected in the weather here in North Carolina, it makes me smile to see our former home's weekly forecast of a possible 80 degree high the second week of December!!
Links Lately:
Mark Shultz is one of my favorite musical artists, and I heard his song "Different Kind of Christmas" this week and it solidifies why I enjoy his music so much! He captures emotions so well — the aforementioned song was written by him and his wife to speak to those who, having lost loved ones, feel that Christmas is so different without them.
With company potentially coming to your house all the time this Christmas season, this article about ways to "fake" a clean house contains some great tips. (I'm not a big fan of #4 though…that just sounds gross to me! haha)
What comes to mind when someone tells you they work at McDonalds? If I'm being honest, the thoughts that swirl through my head are less than positive. That's why I was really challenged for the better with this reflective essay written by a former McDonald's employee which captures the lessons she learned while working there.
Yummy Link of the Week: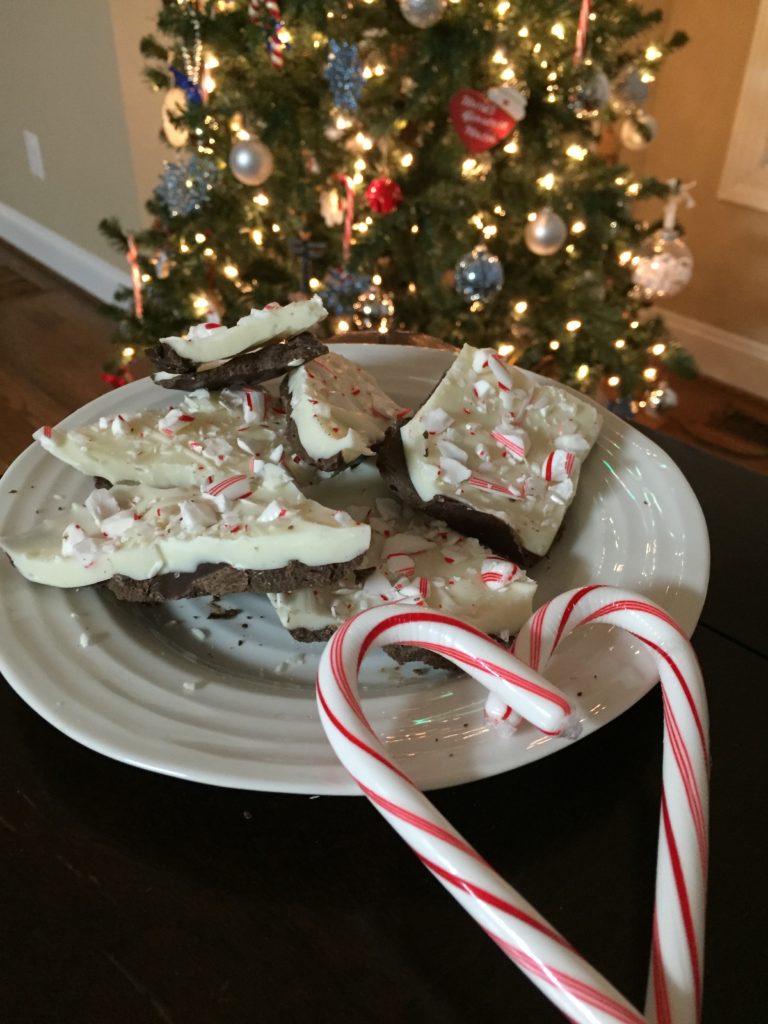 Made this absolutely delicious peppermint bark this week — it combines white and dark chocolate and it is SO easy but so very festive! Highly recommend as a holiday treat!!
***
Wishing everyone a wonderful weekend that hopefully involves some Christmas lights and holiday festivities! Would love to hear about your plans in the comments!