The last Friday in January  — wow — what a full month and start of 2016! Due to our winter snowstorm this past weekend into Monday, I've been confused all week on what day it is! However, Friday is always welcome around here!!
This weekend we are finally having our "State of the Union" our annual discussion on the plans, dreams, finances, and expectations of 2016 for our marriage and life together. Our plans for this event last weekend were derailed due to the snow, but we are looking forward to our time together this weekend.
What are your weekend plans? As always, I'm sharing some of the things that made my everyday extraordinary this week. I would love to hear what you are enjoying this week! 
The Snow. We definitely did not get as much snow as they predicted and some of it was just pure ice; but venturing out after the worst of it was lovely. Now that the snow has pretty much dissipated, it's hard to believe these pictures were just a few days ago! (Also – we probably need snow boots?! Texans for the win! Haha)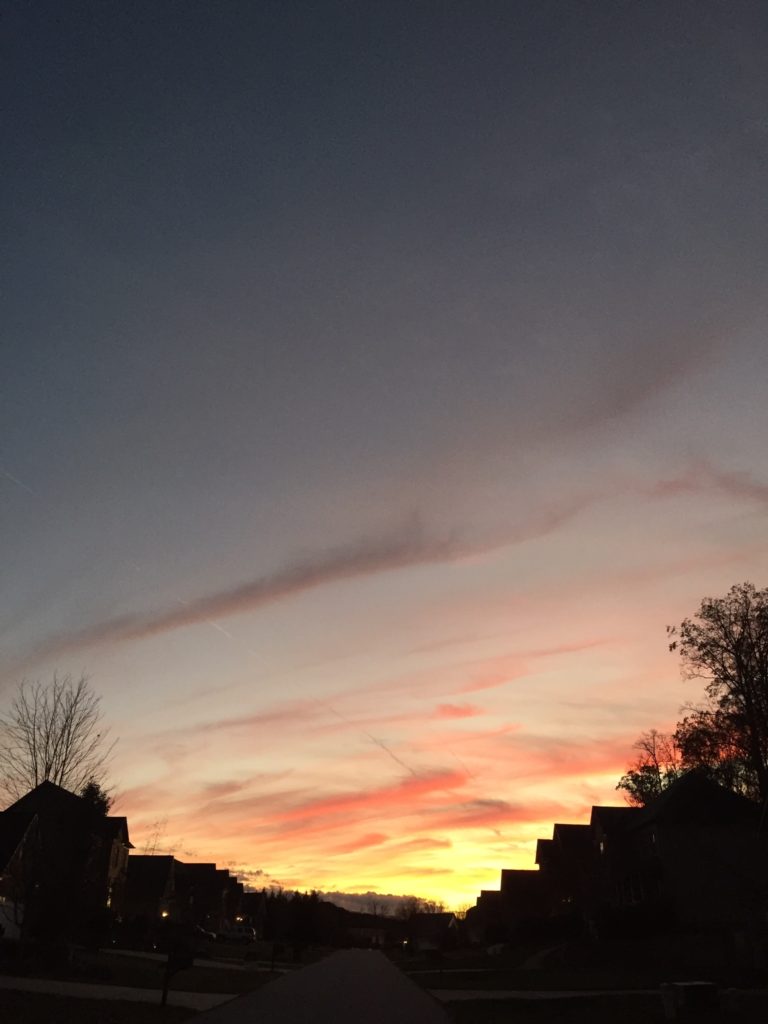 North Carolina Sunrises & Sunsets. I don't know if it's unique to NC, but the colors in the sunrises and sunsets here are phenomenal!! This picture was captured on an evening walk in our neighborhood. Something about the the myriad of majestic colors always amazes me anew at our Creator God.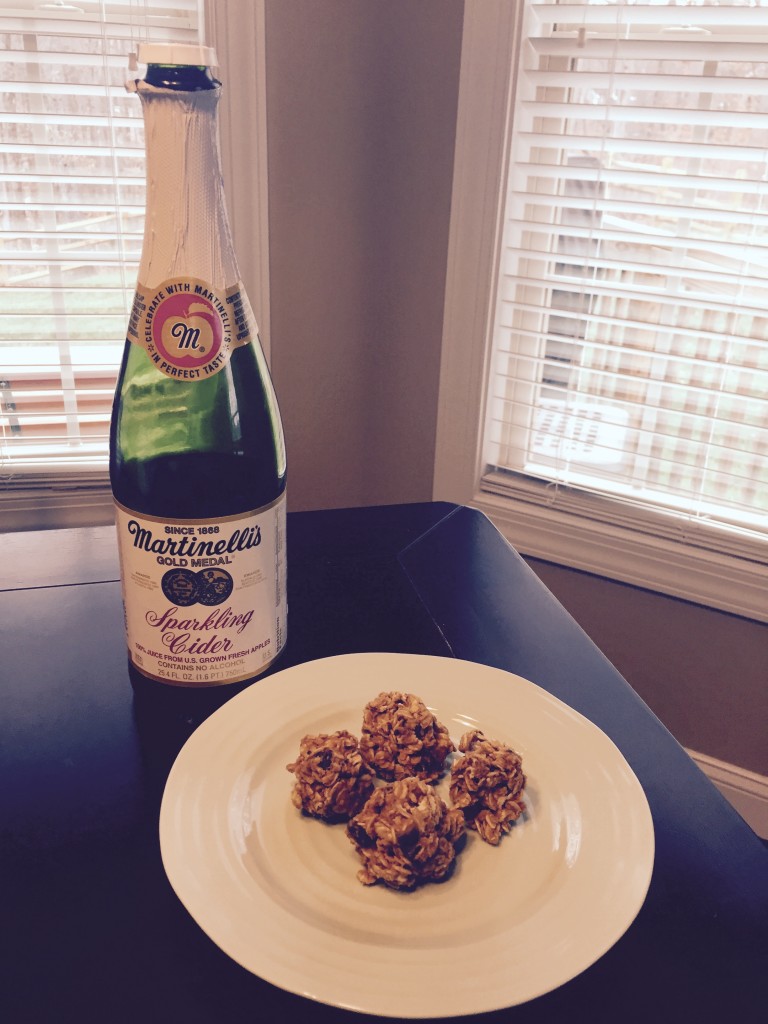 Energy Bites and Sparkling Cider. These have been my treats this week. Since my sister introduced them to me years ago, I've loved energy bites due to their healthier qualities compared to other snacks and their flexibility to be what you want them to be (I loosely use this original recipe from Gimme Some Oven). Sparkling cider is so much fun to me. It's sweet, bubbly, and reminds me of special occasions with my family as that's what we would always have growing up.
Links Lately
"This is what I noticed about your creation rhythm: You write a beautiful, you-filled piece—you create. Then you post it—you give it to the world. So far so good. But actually, Jaded—you don't really give it. You don't release it." This article from Glennon over at Momastery on "Three Rules for Surviving a Creative Life" is awesome. It can feel so vulnerable to create, no matter what you are creating, and there will always be someone who disagrees. I loved her view on letting go of your art, no matter what.
Have you heard about the IF: Gathering? It's an annual gathering of women all over the world, started with the vision to "gather, equip, and unleash women to live out God's calling on their lives." The neatest part about this is the "main" gathering is in Austin, Texas, but there are IF:Local gatherings all across the world! Last year, over 100,000 women participated — this year they expect even more. I've heard wonderful things, but never had a chance to go — this year I'm joining the Winston-Salem, IF Local gathering (which happens to be at our church), and I'm so excited! I encourage you to check on gatherings in your area — I think the gathering, which is next weekend, will be an uplifting, encouraging time for all.
This week was pretty exciting over here as an article I wrote was published on Relevant Magazine! "God designed marriage not only to stretch us beyond our selfishness, but also to bring great joy to our lives. A partnership between two flawed human beings can never be effortless—but from the great work marriage requires comes immeasurable reward." I completely appreciate that marriage requires hard work — but I love to focus on what that investment returns in the forms of the gifts marriage brings to our lives.
Jon Acuff is a author I enjoy reading for his straight talk and hilarious voice — this article "Let's Blow Up Your Quarter-Life Crisis" was in that same great style. I loved his three points — "Stop Trying to Find Your Perfect Calling, Love Where You Live, and Recognize You Have More Opportunities than Any Generation Ever." My favorite part though is the underlying tone of appreciating the life you have instead of wishing or wanting a different "more exciting" life. It truly is the little things that make the biggest difference.
Yummy Link of the Week: Do you follow "Tasty" on Facebook? It's a feed that shows you step by step, super quickly, in video form how to make delicious dishes. I recently followed them, and everyday I want to make ALL of the things they show…especially the really healthy things like chocolate filled strawberries and cheese stuffed pizza pretzels 😉
***
Have an amazing weekend! What's making your everyday, extraordinary today?