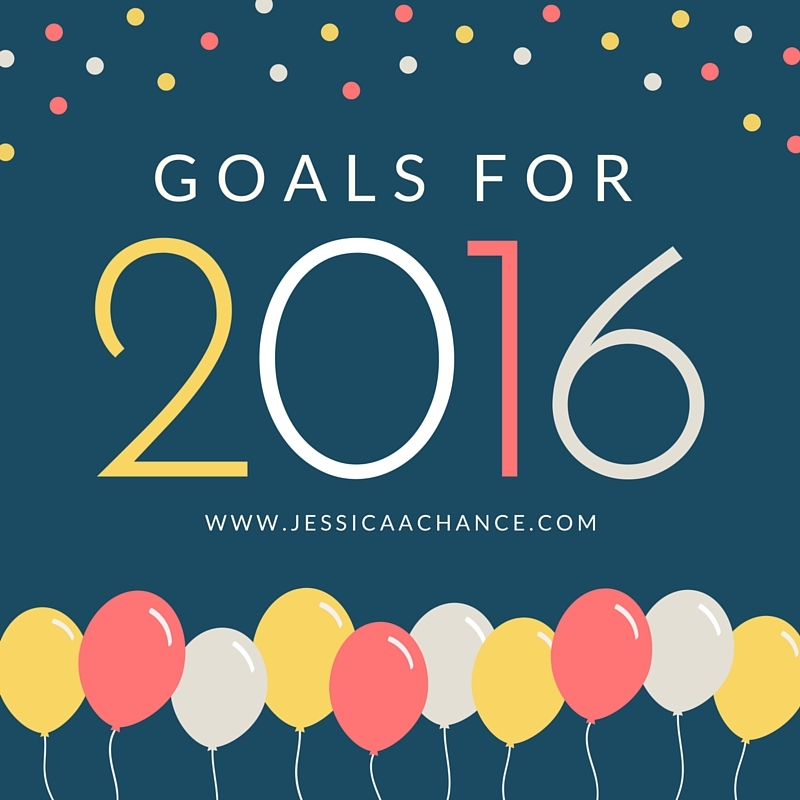 Do you make New Years' resolutions each year? What do you think about this phenomenon? I have to say I love the idea of a fresh start along with the anticipation the beginning of a new year always brings. However, I do better, I think, when I set "goals" versus resolutions. And I do much, much better if I keep them fairly realistic and to a reasonable number.
My parents have a tradition of doing a personal "State of the Union" every year to evaluate what they want the next year to look like in terms of their relationship, their family, their finances, and their travel. My husband and I loved that idea so we instituted it last January and plan to do it every January as a way to make sure we are on the same page for the year as a couple.
As for personally, these are my goals for 2016:
Develop a daily routine. This is my top goal for the year. Since we moved, I have been working part-time, which is great, but because of the inconsistent schedule, it has been hard to get into a good rhythm. Since I thrive off routine, I really am going to strive to create one this year.
Make quiet time with Jesus a priority. I asked for and received the Seamless study by Angie Smith along with a Give Me Jesus Journal and Planted study for Christmas, so I am looking forward to incorporating both of these into my daily routine and quiet time. Even though I know that quiet time with my Savior focuses my heart and mind, it is often pushed down on my priority list. I am going to strive to remedy that in 2016.
Keep writing. I know this sounds like your least favorite song on repeat, but I am really enjoying writing!! My part time job is probably going to expand into two part time jobs (aka a full time job)  in 2016 which will make my life a lot more busy. I don't want writing to be sacrificed in this transition, so I am making it a goal to continue it.
Start Exercising Regularly Again. I wrote a post last week on exercise and how I feel I have been taking my health and fitness for granted. In the daily routine I am going to create, I am planning to incorporate some type of daily exercise. As a nurse, I know the many benefits physical fitness provides not only physically but mentally and I want to capitalize on those!
Obtain and Train a Puppy. Yep – even though it's been a bit since I wrote this post sharing our desire for a four legged companion, we are still entertaining the thought of adding a cainine member to our family this year. We know it won't be easy, but we are pretty excited 🙂
Travel to Alaska to visit my sister and brother in law. As for travel plans this year, this is the main goal. My sister and her military husband are stationed in Alaska. The rest of my family went this past summer to visit, but unfortunately we were moving at that time. So, we are really hoping to visit the Last Frontier this coming summer (long, long before the blizzards come!!).
Those are my top five goals for the year — what about you? I would love to hear in the comments! Happy 2016!