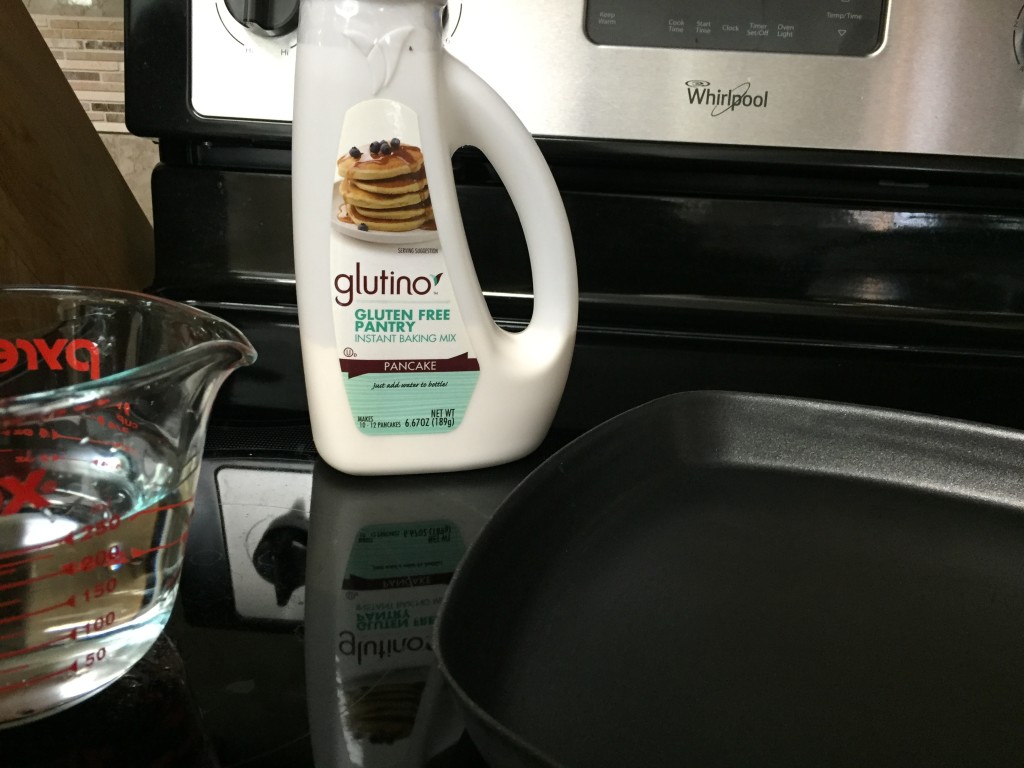 I bought this gluten free pancake mix on a whim a few weeks ago in preparation for a weekend getaway. Because this just requires water and can be mixed in the bottle, I thought this would be perfect for Saturday morning breakfast at our rented cabin.
Then the snow came.
Getaway cancelled.
So this past weekend, when I was thinking about how to make Valentines Day special, I thought of this mix and decided to attempt heart shaped pancakes! 🙂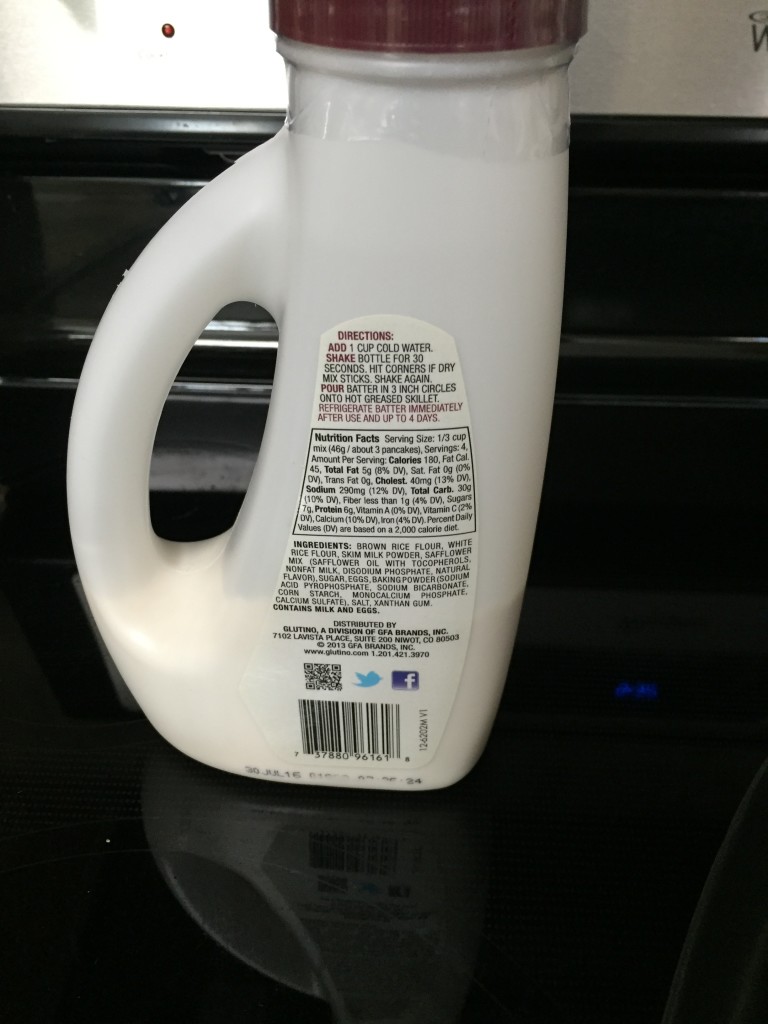 The directions were simple — one cup cold water, shake vigorously, hitting the bottom if the mix becomes stuck. This was as easy as advertised — I had my pancake batter in minutes, and it wasn't lumpy!
I really wanted to try heart shaped pancakes, but I had no cookie cutters nor the time to try more elaborate methods (we were hungry! 🙂 ) so as I read some other bloggers' ideas on google, I saw some people had used their cake icing/decorating bags. I don't have one of those either, but I've decorated plenty of cakes with a simple plastic bag, and I did have one of those.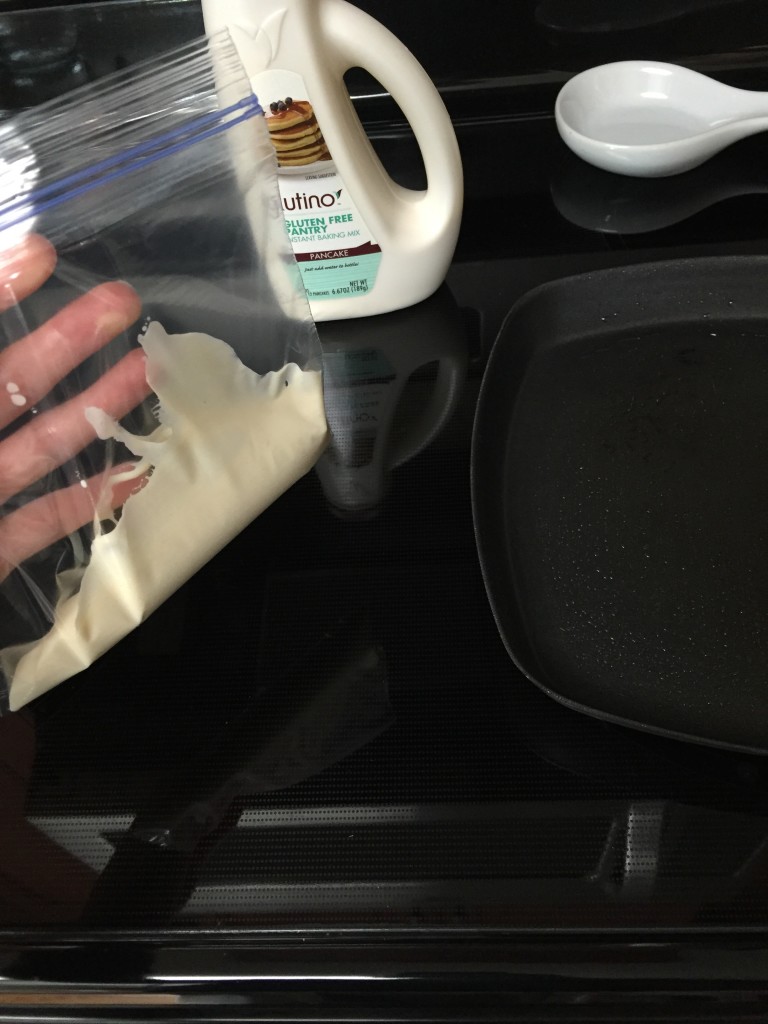 I filled the bag with batter, snipped a small hole on one corner and gave it a try.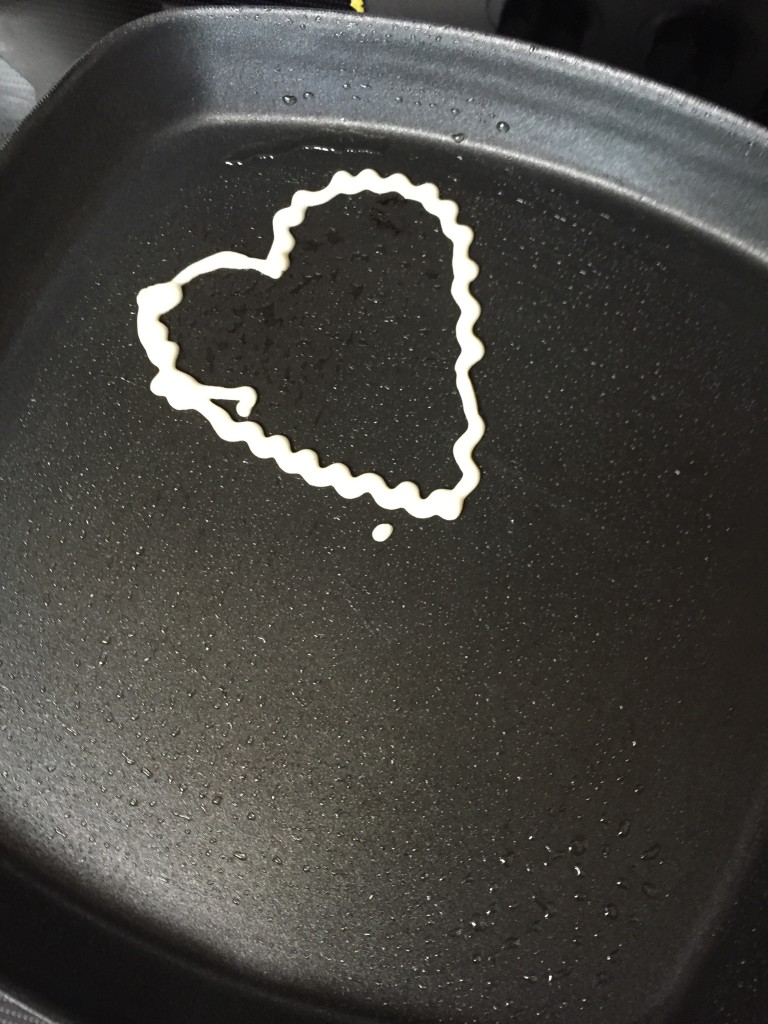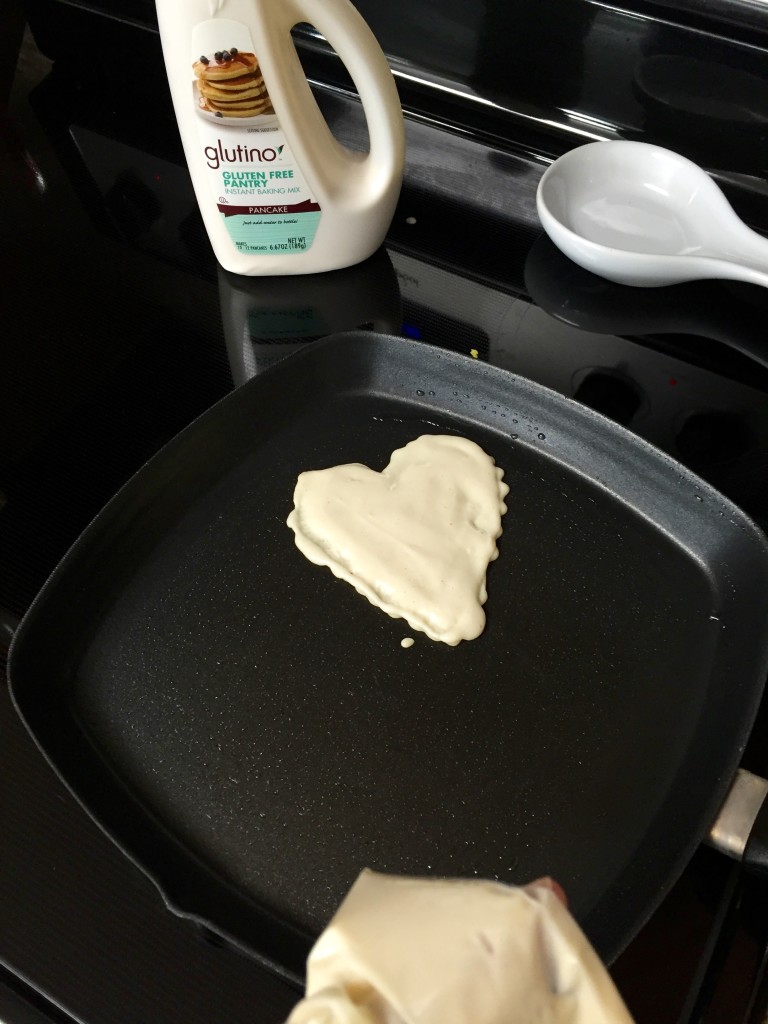 I drew a heart outline then I filled it in — not my finest work, but I had to move quickly as the skillet was hot and the pancake would be unevenly cooked if I gave into my perfectionistic tendencies.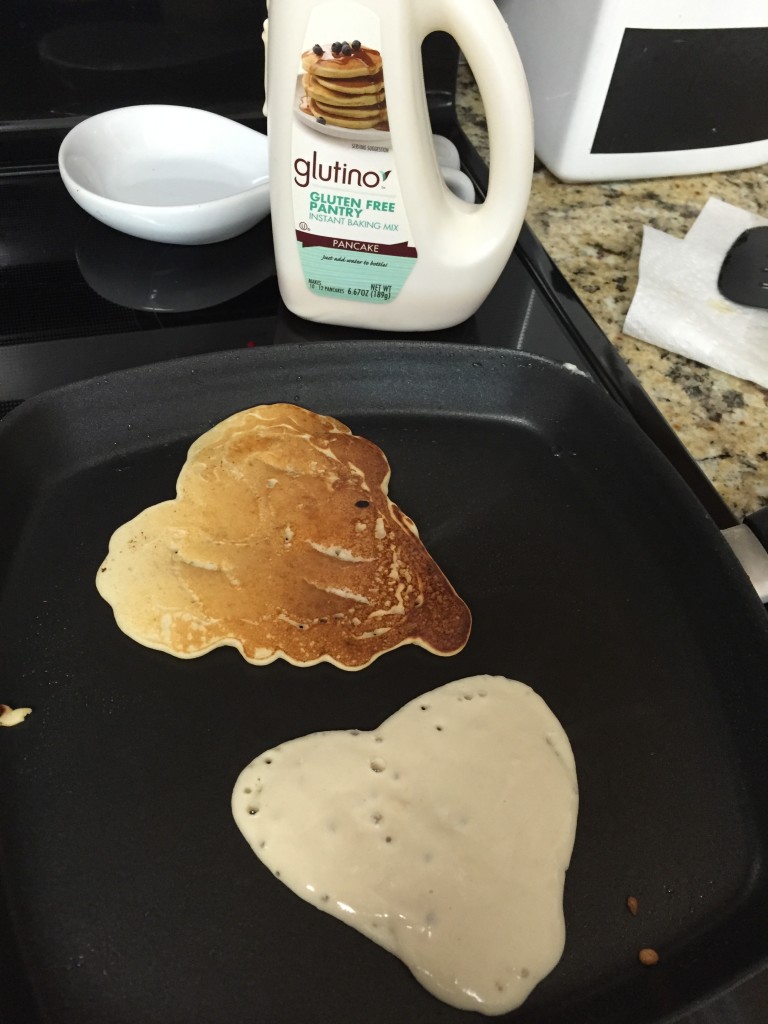 My attention to detail became less and less as I moved quickly, but I was still happy with how they turned out! It's always fun to be creative, however minuscule it may seem 🙂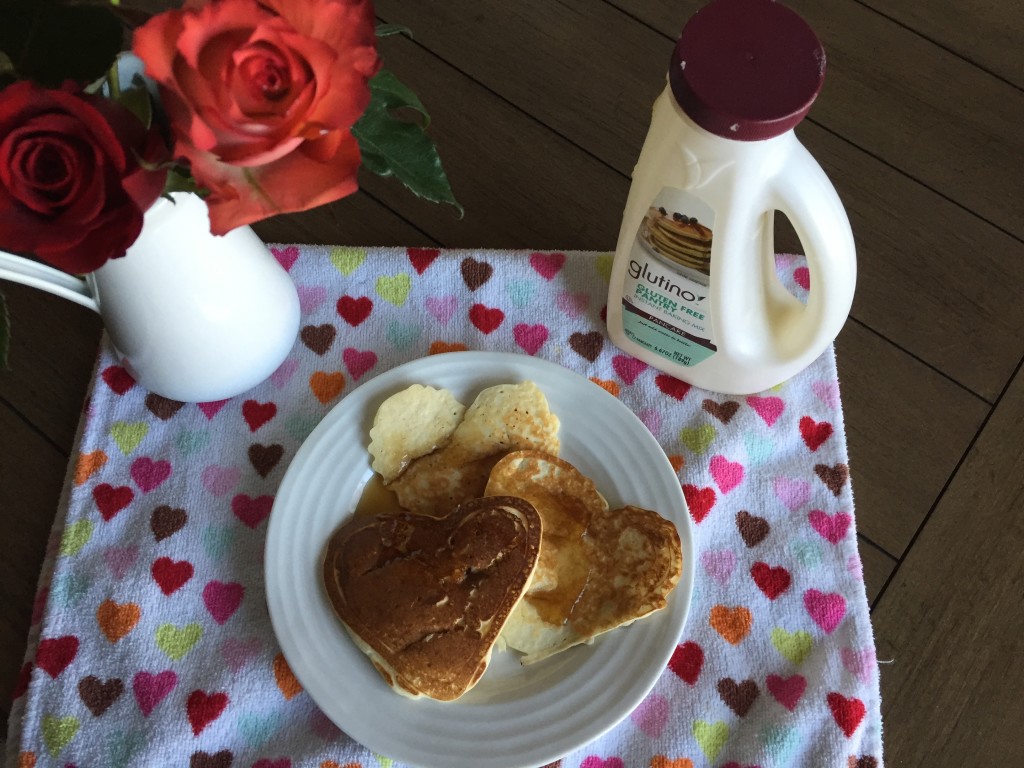 The verdict? These were delicious! They were a bit more dry than my normal gluten free pancake mixes, but with syrup my husband and I didn't notice at all. And for how easy these were to make — very worth it!! One caution: this bottle doesn't make many pancakes — about four medium heart shaped ones and one small round one. So for a family, you may need two bottles.
I found this at Walmart in the gluten free section for around $4. So definitely a treat, but it made a delicious and fun Valentines day breakfast!
***
Do you make special meals for holidays? How did you celebrate Valentines Day this year?