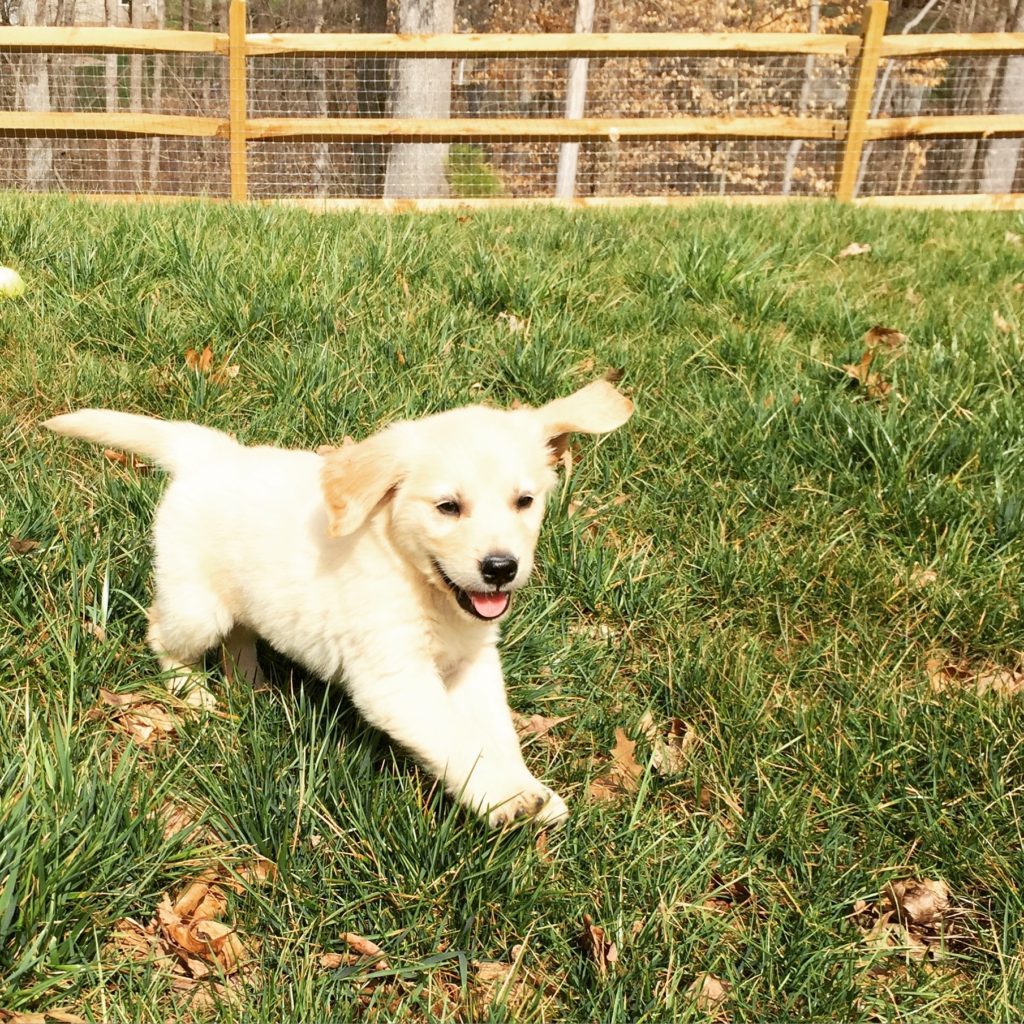 Look who came home and loves his new backyard?! Meet Dallas – named for the city where he and I became us, where wonderful friends and loved ones still reside, and where we will always consider our first home.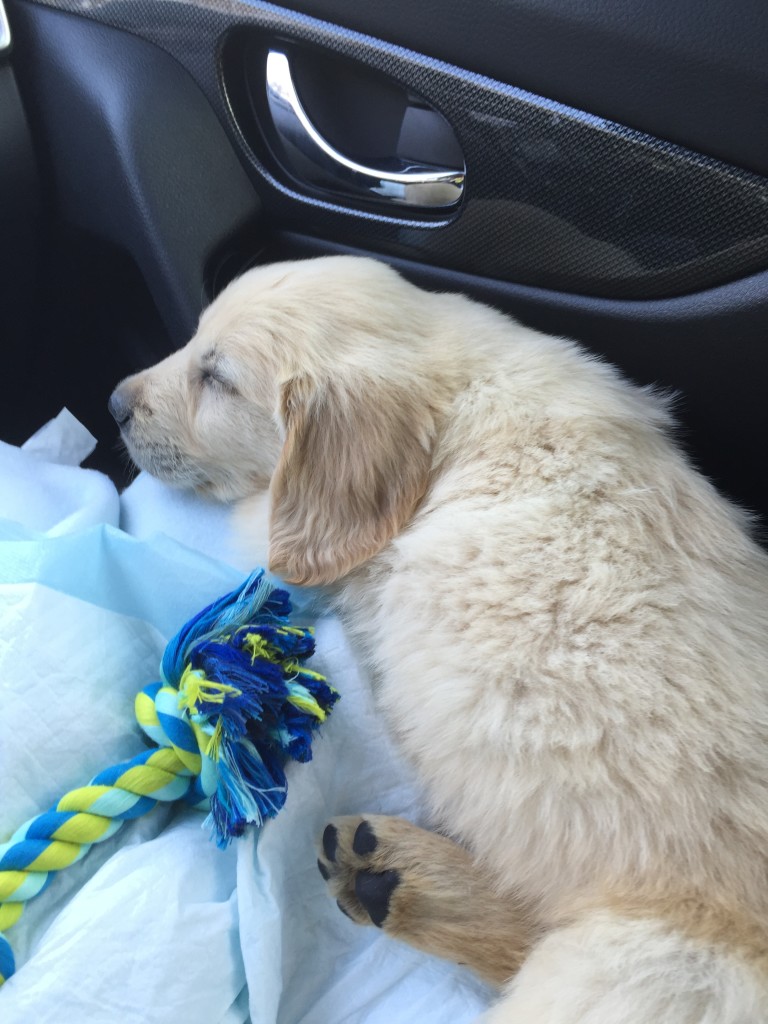 We picked Dallas up Saturday morning, said bye to his ten brothers and sisters and headed North to his new home. He did great in the car, sleeping most of the way with the air vent blowing on his sweet face.
Then the afternoon went like this —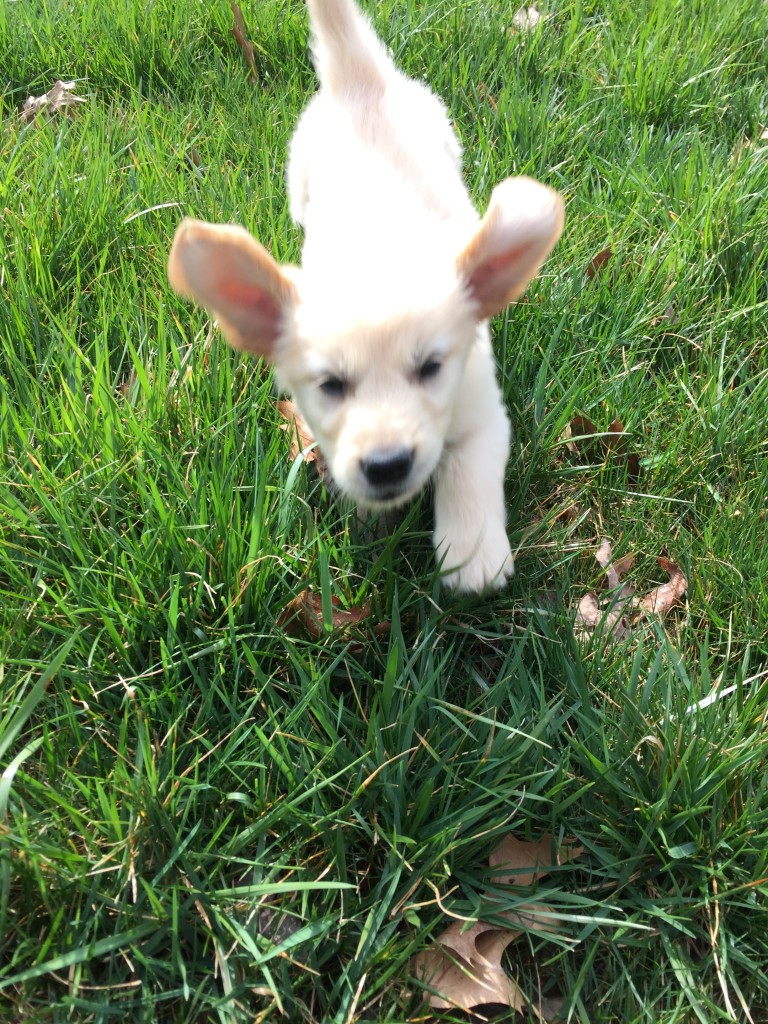 With a lot of this –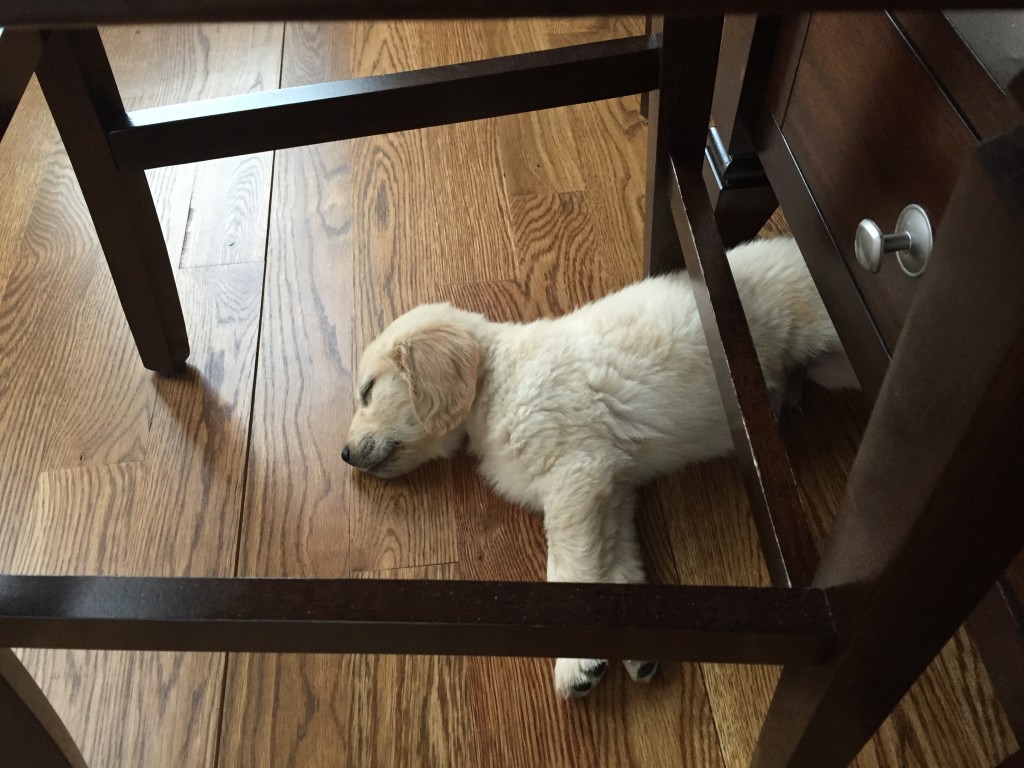 The nighttime, however, involved a lot of missing his mom and litter mates — here's to hoping night two of crate training involves a bit more sleep for my husband and I! 🙂
Overall — we are so excited for our little fluff ball and are already amused by his adorable antics. I will very much try not to post every picture I take of him 🙂
Have a wonderful Monday!
***
Do you have pets? What kind and what is their name(s)? Any puppy training tips?