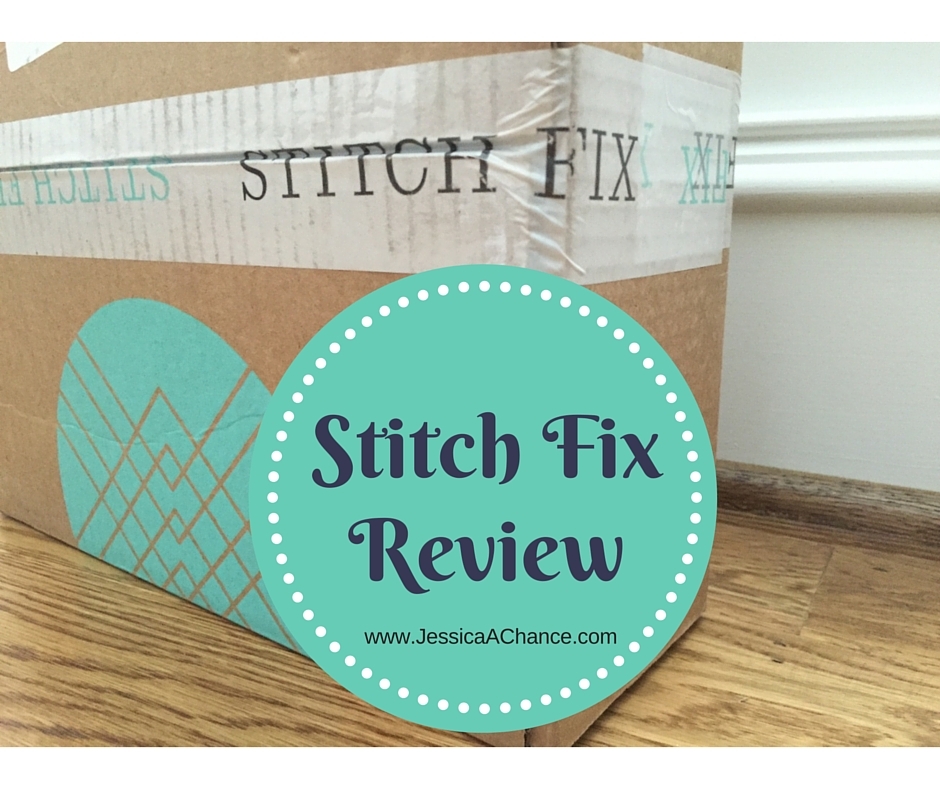 I received my 8th Stitch Fix (<—referral link) last week in the mail. I was excited about it, like always, but it ended with me being fairly disappointed. However, there is a silver lining…
This month I requested winter to spring transitional clothes, skinny jeans, and a dress for spring/summer events. I pinned a lot to my Pinterest style board to help my stylist. As I mentioned, I had high hopes, but I actually was pretty frustrated when I opened my fix. The style of the clothing sent was not close to what I pinned or requested, the clothes were wrinkled, and it appeared to be thrown together. I was very specific and blunt on my feedback and the day afterwards received an e-mail from Stitch Fix's customer service offering to redo the fix. I appreciated the quick and apologetic response, and I look forward to receiving my "redo."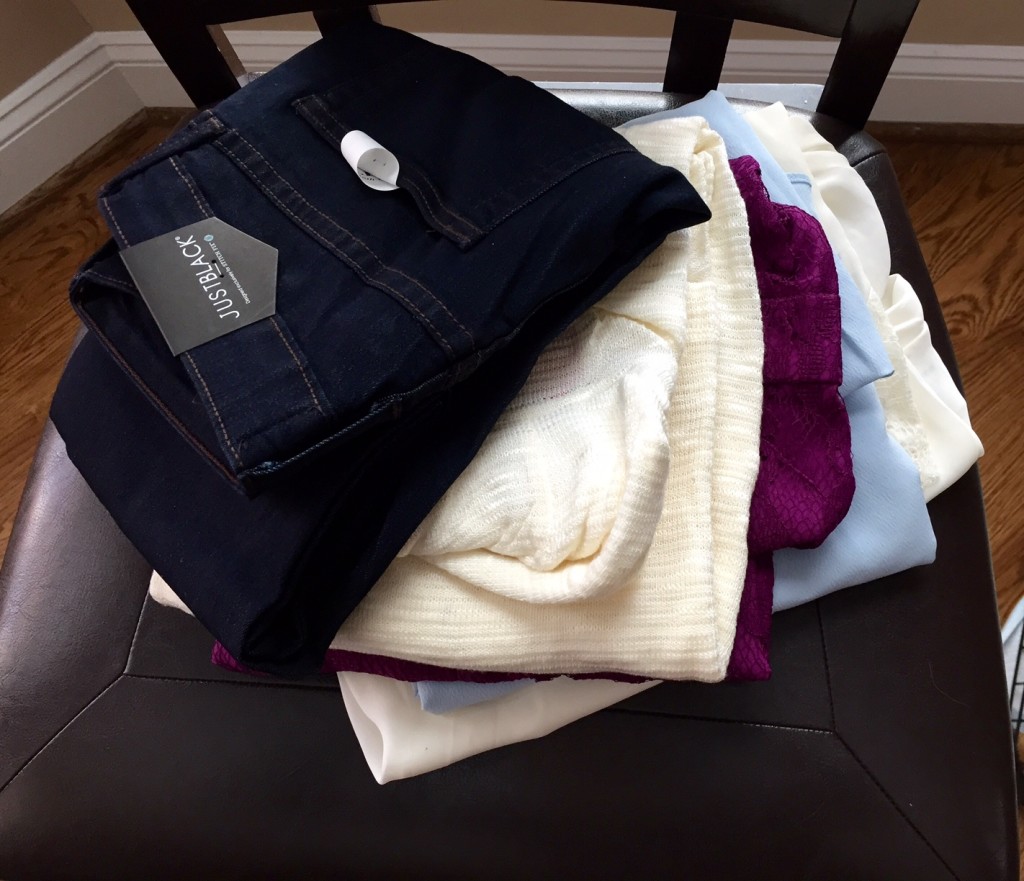 However just in case anyone else's style is a better fit for these picks and to show you the one redeeming piece in this fix — here are the clothes I received.
Brixon Ivy Dentdale Lace Sleeve Blouse. Just because I was disappointed in this fix definitely didn't mean the clothes were not pretty — just not my style. I thought this top was feminine and sweet, but I really disliked the Bohemian flare to the sleeves. Completely not my taste. Return. (I'm wearing this with my Liverpool skinny jeans from Fix #7 — I love them — I wear them all the time!)
Alice Blue Anchal Crew Neck Blouse & Just Black Adorra Skinny Jeans. Beautiful baby blue spring colored blouse, but WAY too flowy for my taste. Made me feel huge, and I wasn't that big of a fan of the pleating in the front. It also wasn't a practical shirt to wear for my everyday life. Return.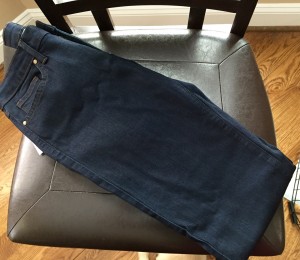 The jeans were a great dark wash, however, they were an odd thick material that bunched up into "wrinkles" around my knees and ankles just in the few minutes I had them on. Return.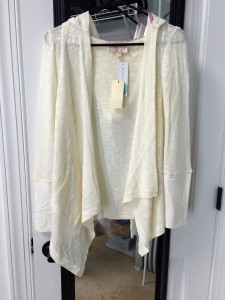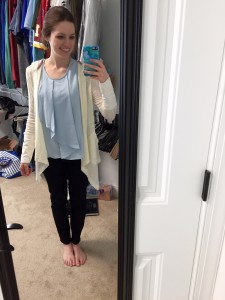 Skies are Blue Olivina Hooded Slub Knit Cardigan. I think this piece made me the most frustrated as I received a cardigan last month (Fix#7) that had similar lines/style as this piece. I sent that one back with instructions that I did not like the cut on me and did not want any more like it. I disliked the uneven hemline of this one, and the pockets and hood made it way too causal for when I would wear it. Also, the stylist suggested pairing it with the light blue crew neck blouse which was so flowy as well. I felt as though I gained ten pounds. Not flattering. Return.
Brixon Ivy Medina Lace Dress. This was the redeeming piece in this fix. I wish it would have a little more of a sleeve (since I'm always, always cold), but I loved the color, the fit (it is so comfortable!), and the fresh spring/summer look. I have multiple special events I can wear this one to, plus keeping it meant I didn't have to lose my styling fee which as I've said is usually my gauge of satisfaction with this service. Keep.
Overall — not the best fix — I think the worse part is feeling like after eight fixes they should be a little better at sending me pieces I would at least consider!! I'm glad they responded so quickly to my complaints, and I am hopeful my redo box will be much better!
***
Do you use a styling service? Ever used Stitch Fix?
***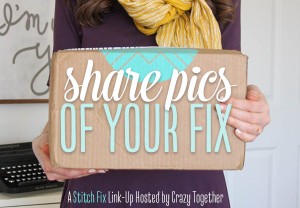 —>Linking up with Maria over at Crazy Together — check out her post to see other Stitch Fix reviews from other bloggers.<—-
***
Previous Stitch Fix Reviews: