Whether you are gluten free or not, the product that I'm sharing today is for you! (Well, if you like delicious biscuits with your breakfast, that is…). I'm not sure when it happened but within the last year, I started seeing Martha White Gluten Free mixes at my local Wal-Mart. Blueberry and chocolate chip muffins were the first ones that I saw — the blueberry muffins are delicious and deserve their very own post — but I didn't see this biscuit mix until just a few weeks ago.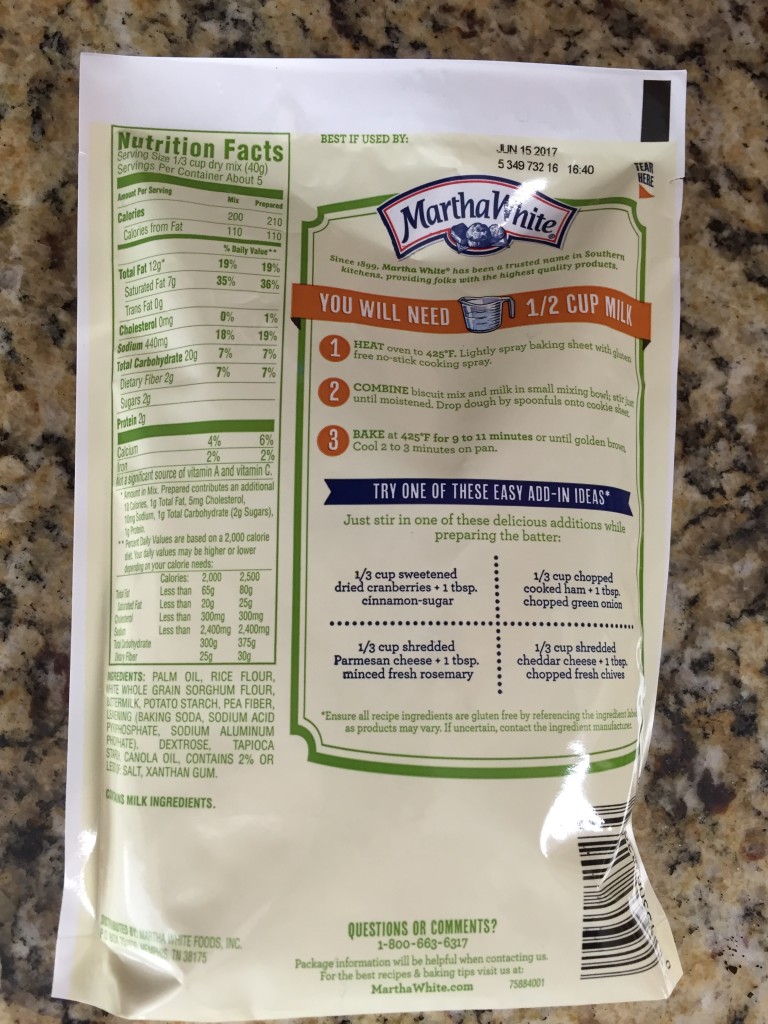 Since it was just over one dollar (!!), I decided to try it for our next Sunday after church brunch.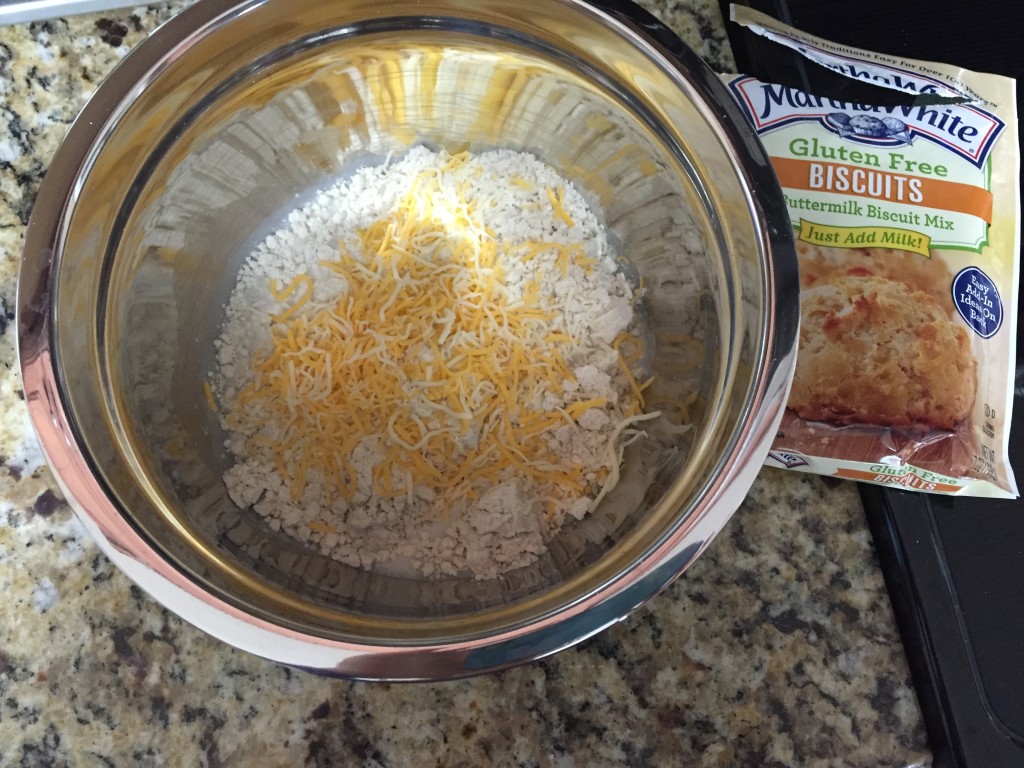 "Just Add Milk" is one of my favorite cooking phrases 😉 — I also added a bit of cheese as well. The back of the bag gives you four different ideas for multiple add-in's to make the biscuits extra yummy, but in my opinion they don't require anything additional to be delicious!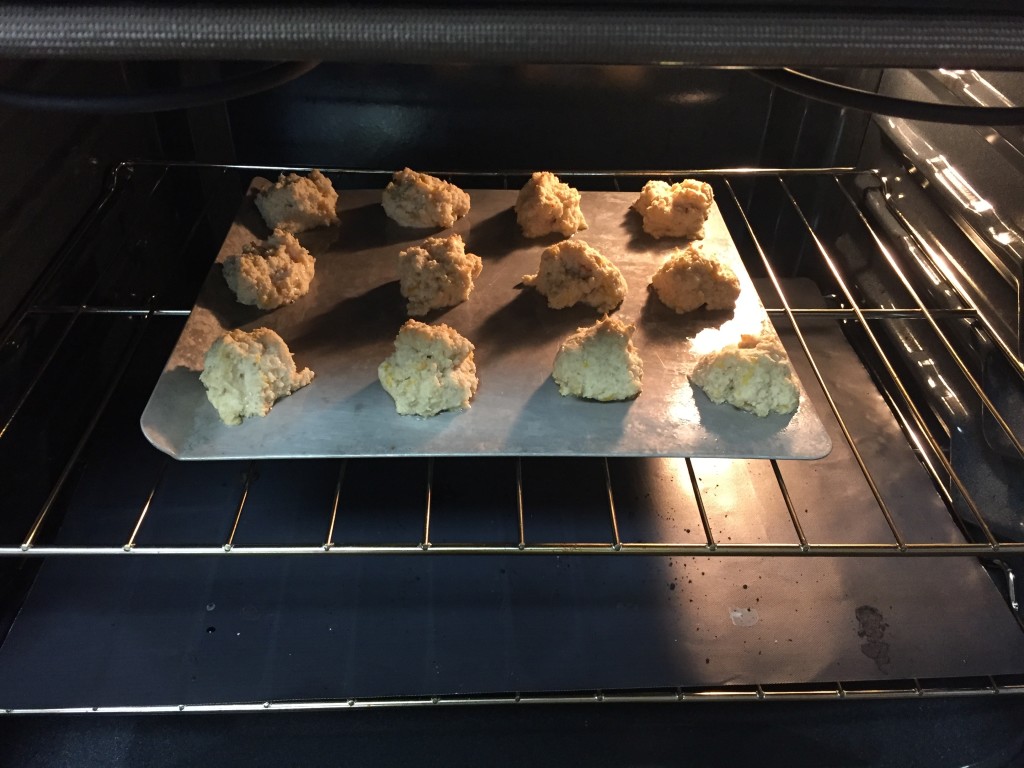 I made them bite-sized because I've found gluten free baked goods bake all the way through without burning the outside if they are not overly large.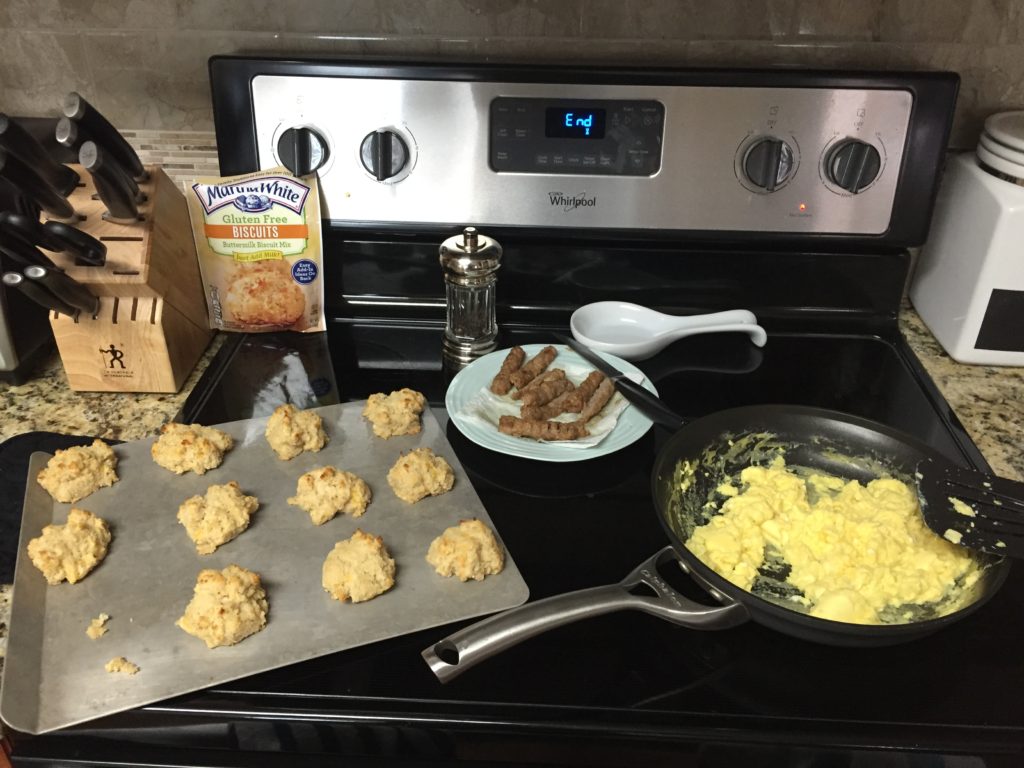 I had to test one right out of the oven — delicious!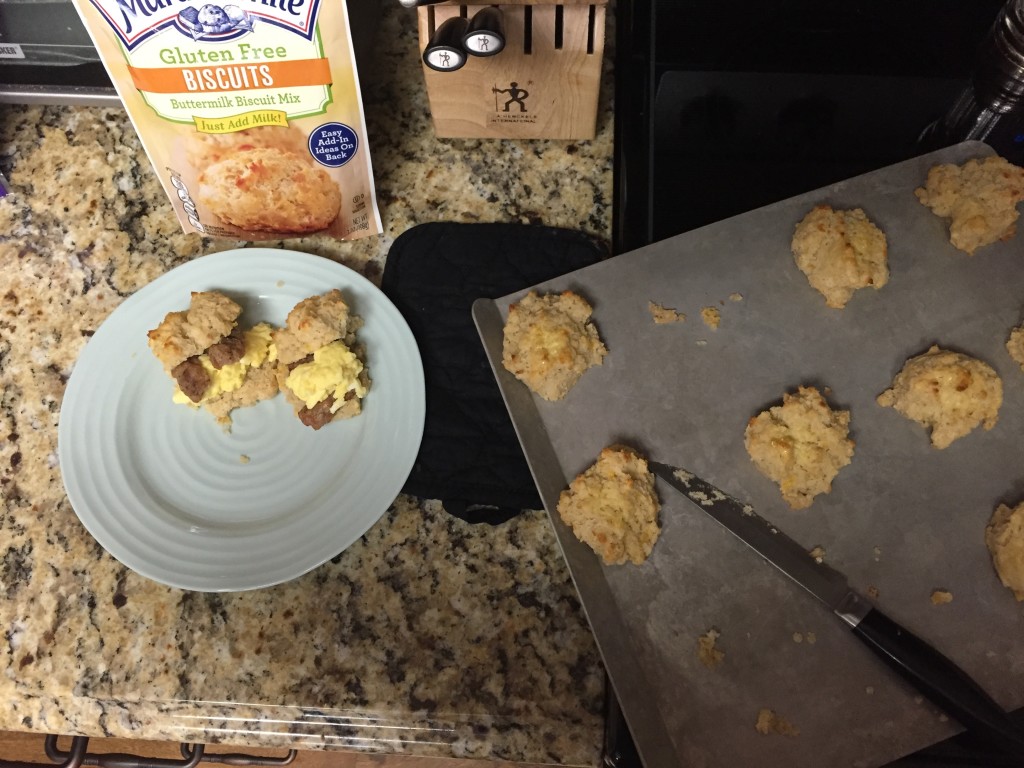 I made mini egg and chicken maple sausage biscuit sandwiches and although the biscuits were a bit crumbly, they were mainly just scrumptious! When I took these pictures, I used almond milk, but a week ago, I used regular milk. I think the almond milk biscuits were a little more crumbly while the regular milk ones were a bit more dense. Both tasted delicious!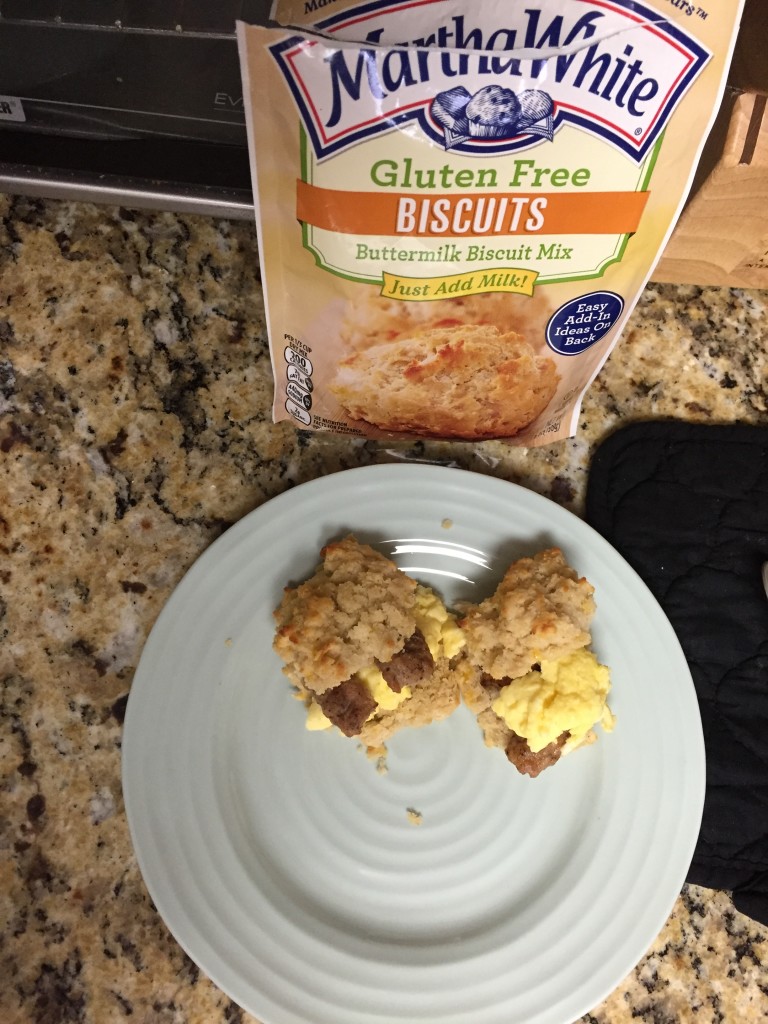 Next time you're looking for an easy addition to your Sunday brunch, I highly recommend these for your bread item. Not only do they taste great, but they take no time to make!
Gluten free baking doesn't get better than that.
***
Have you tried any of the Martha White gluten free mixes? What are some of your favorite gluten free mixes?
{Disclaimer: This gluten free product made my everyday extraordinary, and I wanted to share it with you! I was not compensated in any way, all opinions are my own, no affiliate links in this post. Thanks!}