Happy Friday, friends! I hope everyone has had a great week! It's been a whirlwind of a two weeks here in the Chance household. After my college roomie left, my sister flew in from Alaska to spend some time with us — it was all a part of a secret plan our family had to surprise my youngest sister for her graduation. It worked beautifully!! The secret was kept and my sister was beyond surprised and happy to have all of us together again to celebrate her achievement (I'm so proud!). That being said, be prepared for more pictures than usual and know that for every one was five others I wanted to post! 🙂
What's making your everyday extraordinary this week? Below, as always, you will find the things in my life and around the internet that made my everyday special this week! 
Life Lately
Alicia's (my sister's) Visit. These pictures were taken at the observation point at the Charlotte airport. We brought Dallas to the airport for Alish to meet so we wanted to let him run a bit before the drive home. I love these pictures because the joy on our faces is so evident!!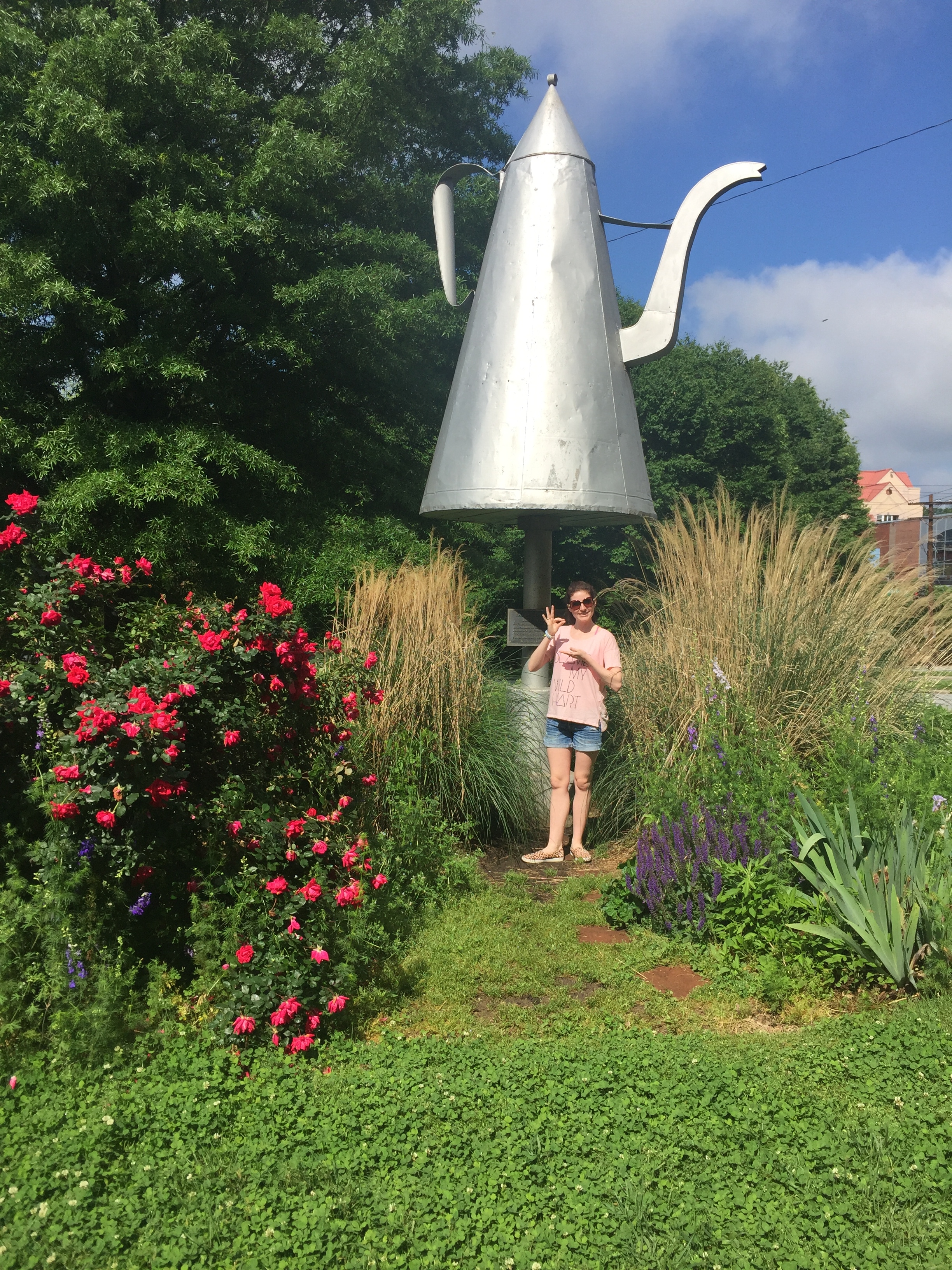 Old Salem. Such a fun place to bring visitors — I'm pretty sure I've brought every single out of state guest here and they have all enjoyed it — my sister was no exception.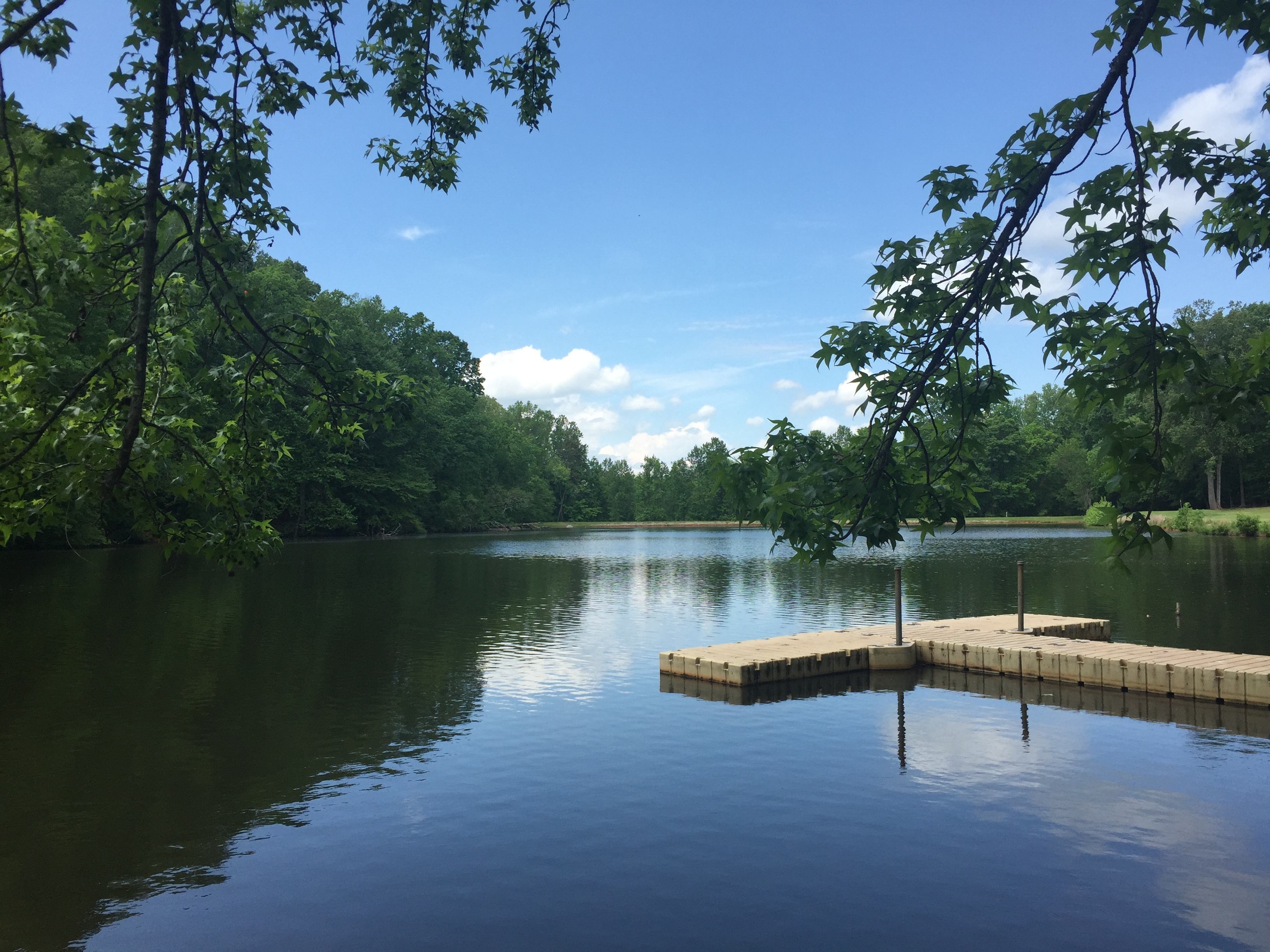 Tanglewood Park. Such a picture perfect day we had to run around this park that is so close to us with both my sister and Dallas.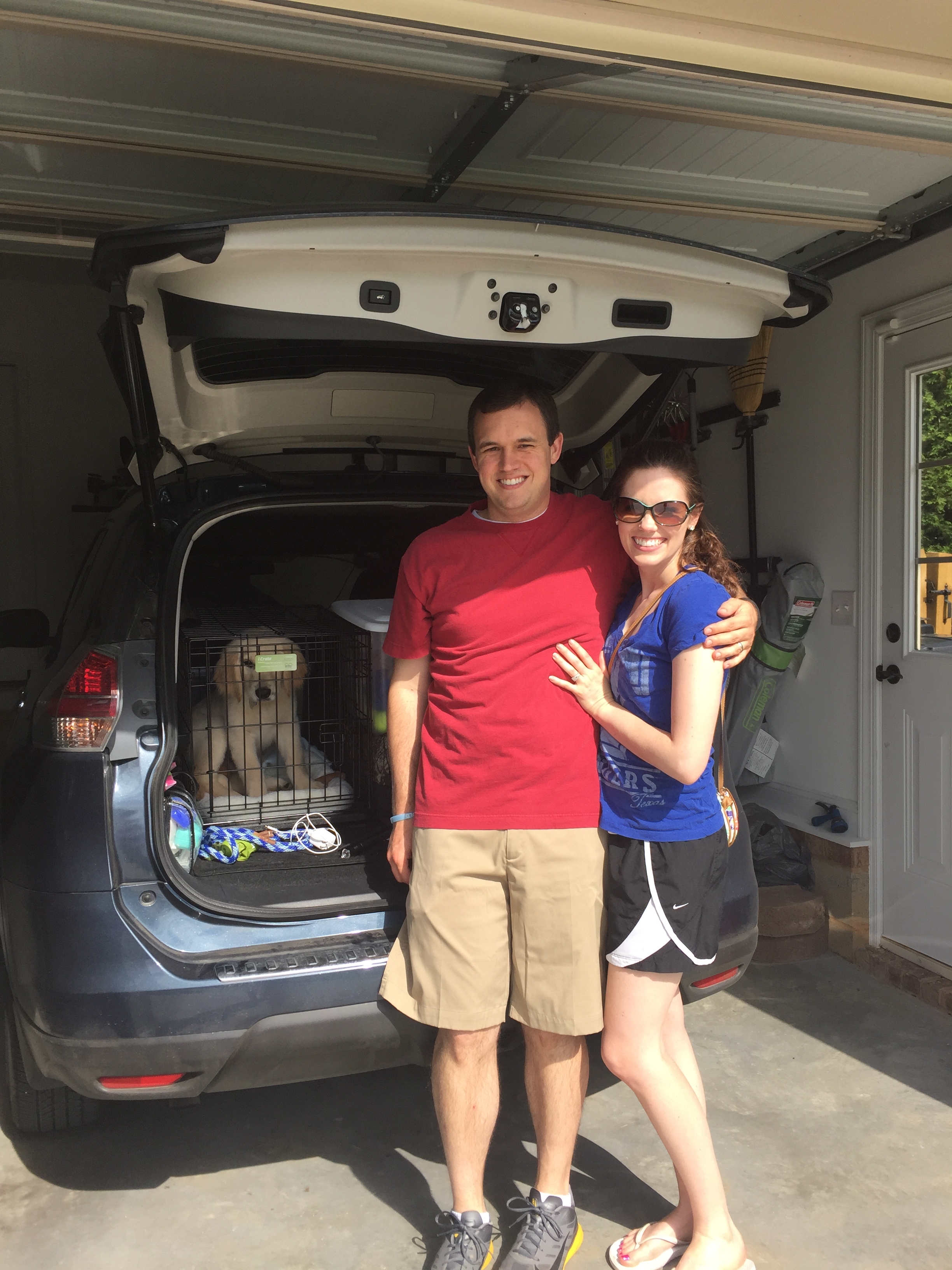 First Family Roadtrip. Yep. We took our 14 week old puppy on a twelve hour road trip to Arkansas. And you know what? Overall, he did great!!! We've been driving him around in the car since day one, and I think that really helped. He slept most of the time and although we made a few more stops than normal, we still made it there in good time.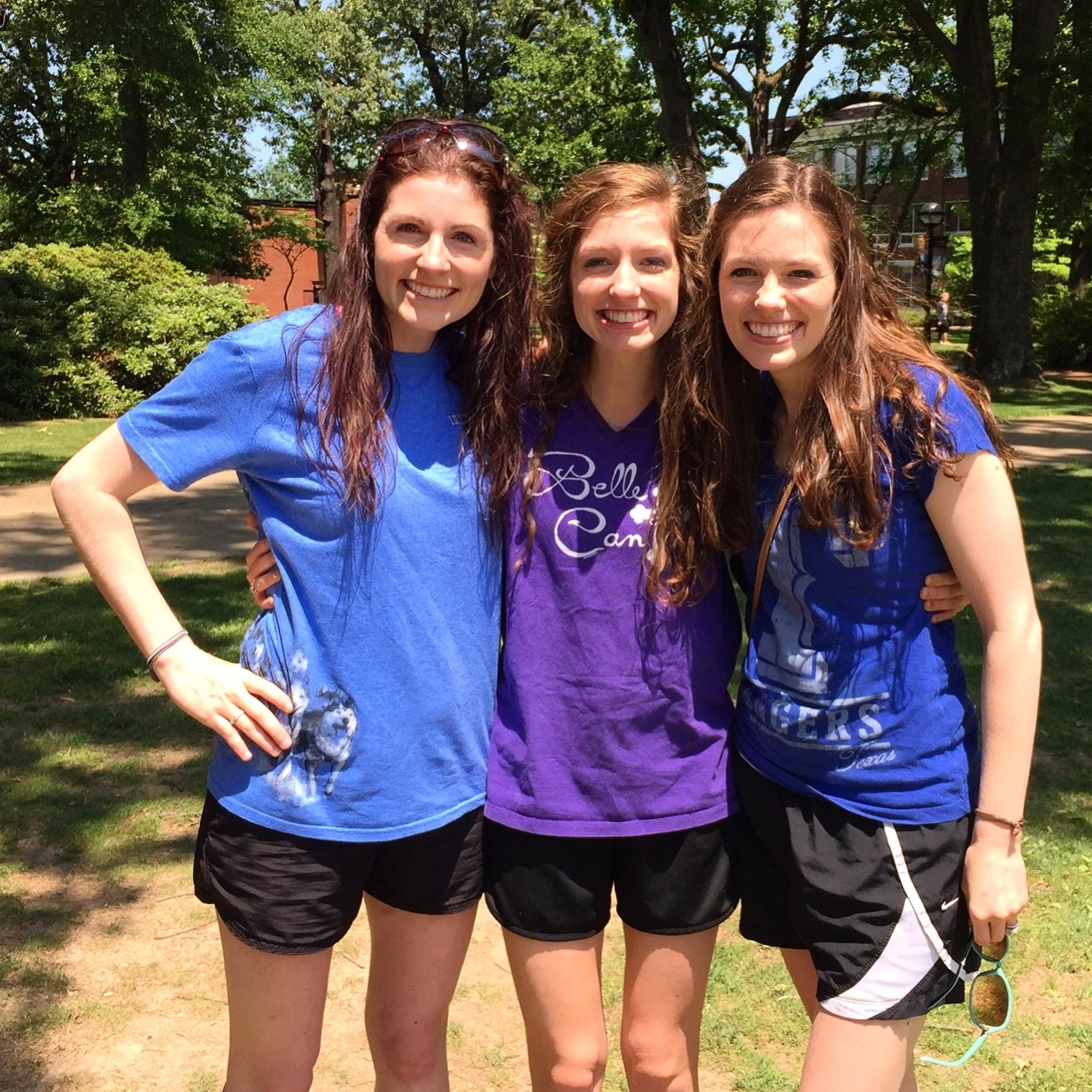 Sister Reunion! This is the first time we have all been together in over a year and a half. Such a special weekend we had with so much laughter!
Nicole's Graduation. As I've mentioned before, I'm beyond proud of my littlest sis and her accomplishments! It was so much fun to celebrate her this weekend! As an added bonus, she went to my alma matter so it was great to see friends who are still in the area.
Dallas the Dog Picture of the Week:
Two pictures this week since I skipped a week — he's turning into SUCH a little man! He's twenty-eight pounds and will be sixteen weeks (4 months!) tomorrow! The second picture is pretty representative of our whole trip…he constantly had something in his mouth.
Links Lately
"As we stand at new beginnings and grieve those long goodbyes, teach us what it means to hold onto what we need for the journey and gently let the rest go. You bring new mercies every morning and give us the grace to start over as many times as we might need." ~A prayer for starting over by Emily P Freeman 
"It is some of my favorite work of the week, and I think it's because I've found a way to serve that aligns with how my soul has been crafted."  ~Addie Zierman on Can Introverts Be a Part of the Revolution? 
Have you heard of the cell phone coop? It's a part of some Chick-fil-A's across the country attempting to bring back family dinners that don't just involve screen time. You place your phones in the "coop" for the meal and afterwards if a screen free dinner was achieved, everyone receives a free ice cream cone. This article and video explains more.
"I knew this was my test, my life's worth distilled into a moment. I was shaking my head 'No' before they finished explaining. We didn't want another baby, I told them. We wanted our baby, the one sleeping right over there. 'She's our daughter,' I said. 'We love her.'" ~This touching New York Times article on one writer's First Lesson in Motherhood.
"Bring your brokenness, and I'll bring mine
'Cause love can heal what hurt divides
And mercy's waiting on the other side
If we're honest…" ~Loving this beautiful song by Francesca Battistelli
Yummy Link of the Week: It's another dessert recipe, but this Dark Chocolate Salted Caramel Oreo Pie looked too amazing not to share — and only five ingredients??! Bookmark this one!
***
Have a wonderful weekend, friends! I would love to hear what you are loving this week in the comments!