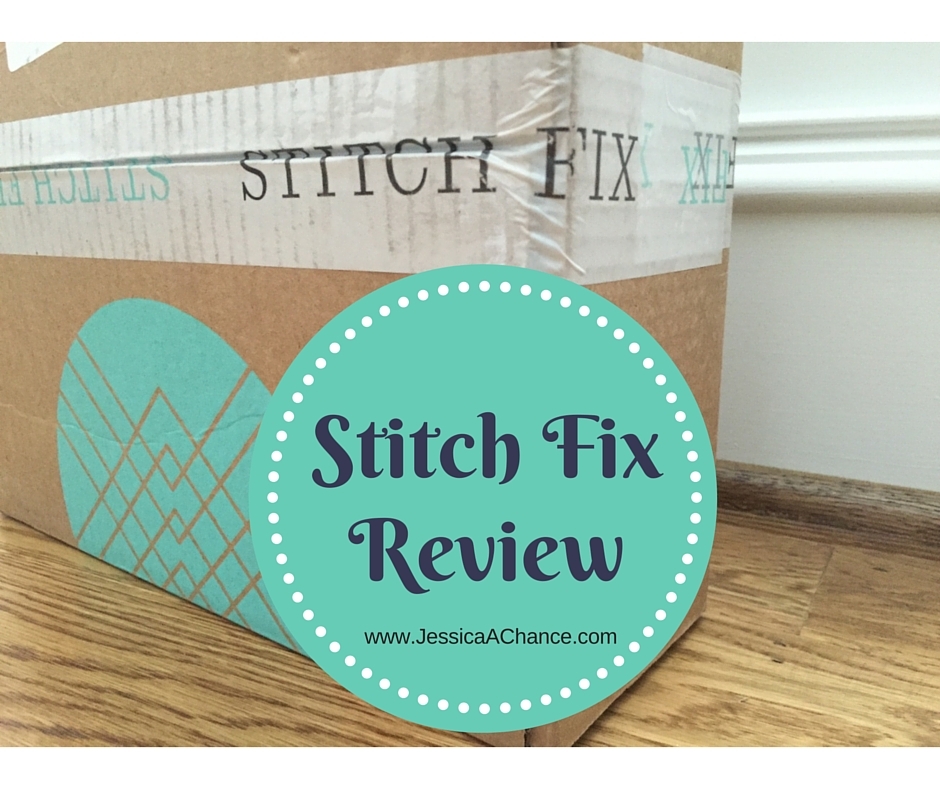 In honor of my birthday month, I signed up to receive another Stitch Fix (<–referral link).  In case you haven't heard, Stitch Fix is a styling service that will send you a mix of five pieces of mainly clothing but also bags, jewelry, or shoes as often as you would like. Each "fix" requires a $20 styling fee that is applied to the total of what you buy. That money is lost if you choose not to keep anything. When you begin and throughout receiving fixes you fill out and update a style profile to specify what you would or would not like to receive, along with many different questions about your own personal style.
Now for my review of Fix #10!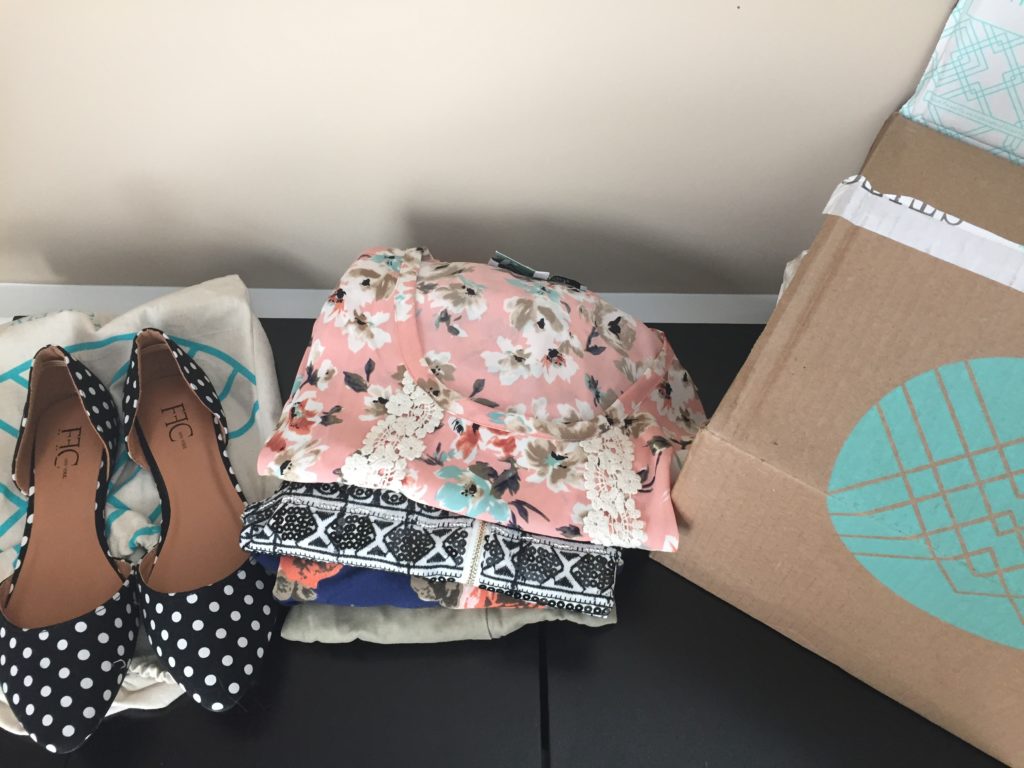 If you're just here to see if I kept anything, I won't keep you in suspense — I only kept one item from this fix, which was a bit disappointing. However, the items in the fix were all pretty and stylish; the problem was they just weren't MY style. I kept my same stylist, Sarah W, as last time, so I'm hoping each fix will get better and better as she learns my personal style a bit more.
Even though most of these pieces didn't work for me, maybe you will want to pin one for one of your future fixes!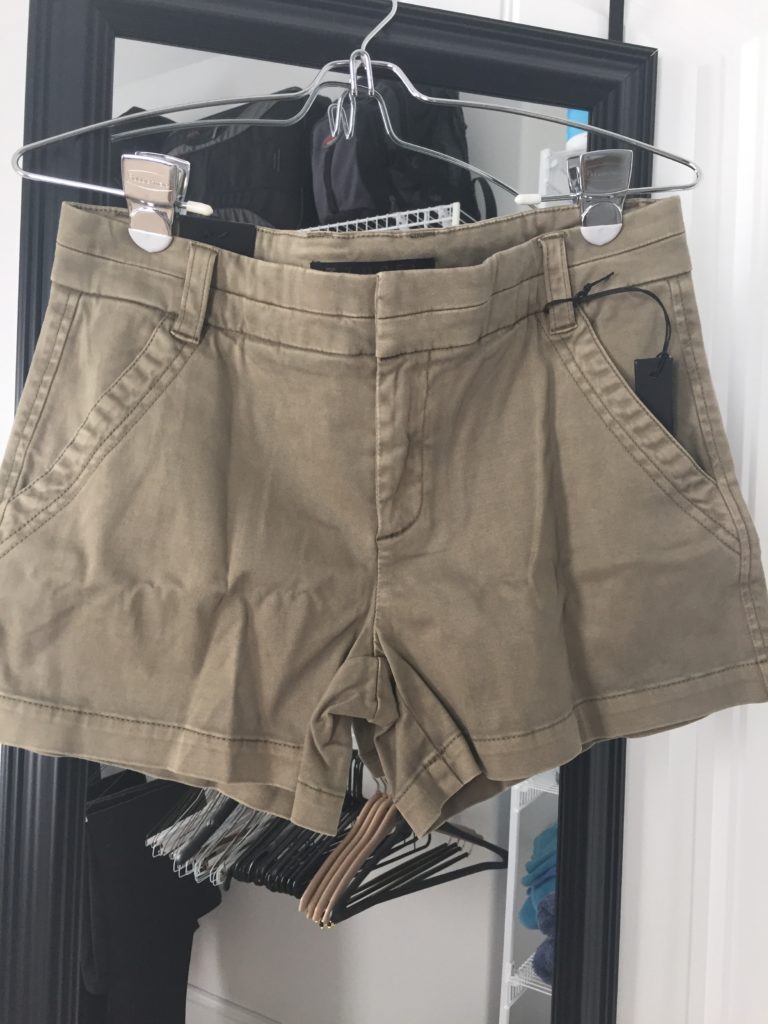 Tinsel Cori Colored Denim Short
The first item I tried on were these shorts. In the pictures above they look more khaki colored, but they were actually an olive green. The fit wasn't awful in the waist, but I disliked how the fabric seemed to flare out at the bottom and the color is not to my taste. Return.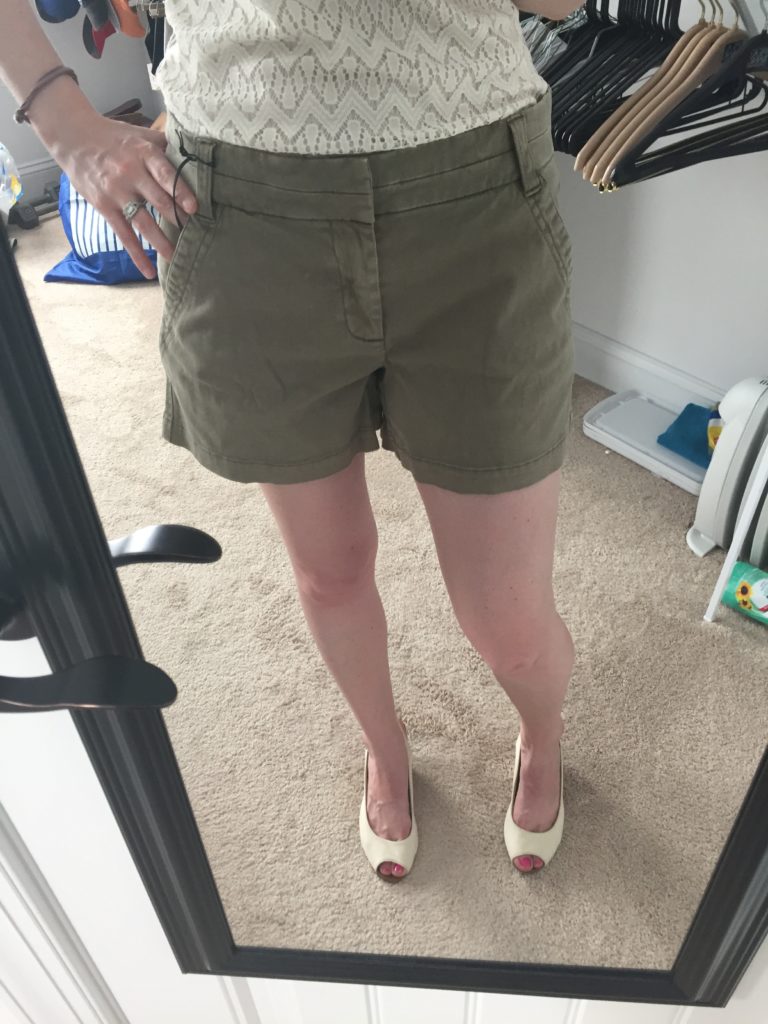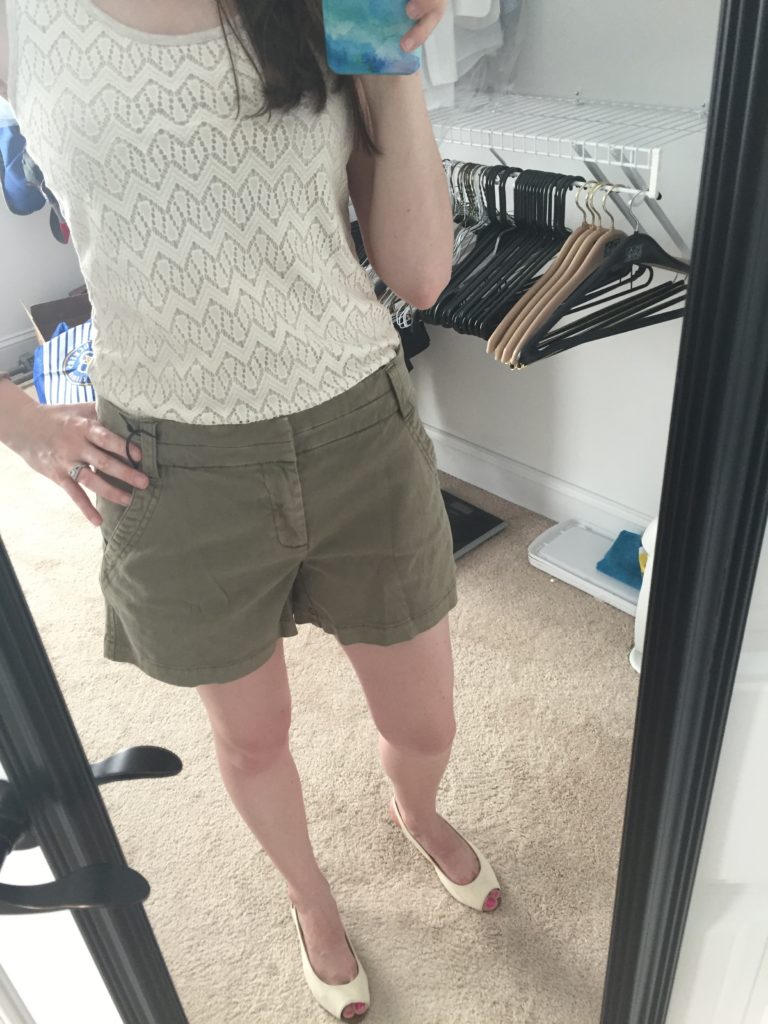 ***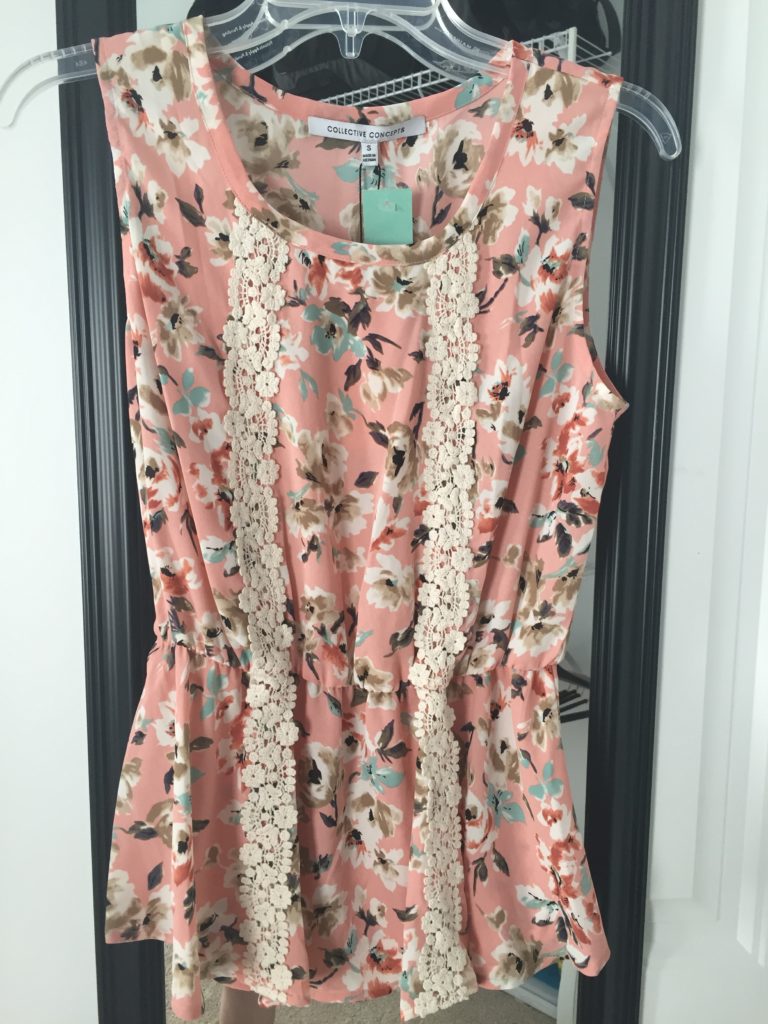 Collective Concepts Bimini Peplum Blouse
This floral feminine blouse was my second top to try on — I was so torn on this one! I loved the print and fabric, but disliked the cut/style of this top. I gave it a chance — trying it on with both the shorts sent to me in the fix and my own favorite denim shorts. I didn't think it was very flattering with the olive shorts from the Fix, but I liked it better with my denim shorts. In the end, it was just too bohemian for my tastes; however, if the cinching in the waistband would not have been there, I would have definitely kept this one! Return.
***
See U Soon Michels Embellished Top
Even though I ended up not keeping this flowy black and white top, I appreciated that my stylist sent it because I had requested this very top on my Pinterest page. However, when I pinned it, I didn't realize how loose the fit was or that there was a fun cut out detail in the back. I appreciate the creative styling of that cut out, but I felt it really limited where I could wear this shirt. Because of that, for me, it was not worth the investment. (I also felt it was hard to style because it was SO loose fitting and I couldn't seem to find shorts/pants that looked right with it. But would I wear it with a skirt or dress pants? Probably not because I don't feel comfortable wearing it to church or work…I think I needed some black shorts to make this one work! 🙂 ) Return.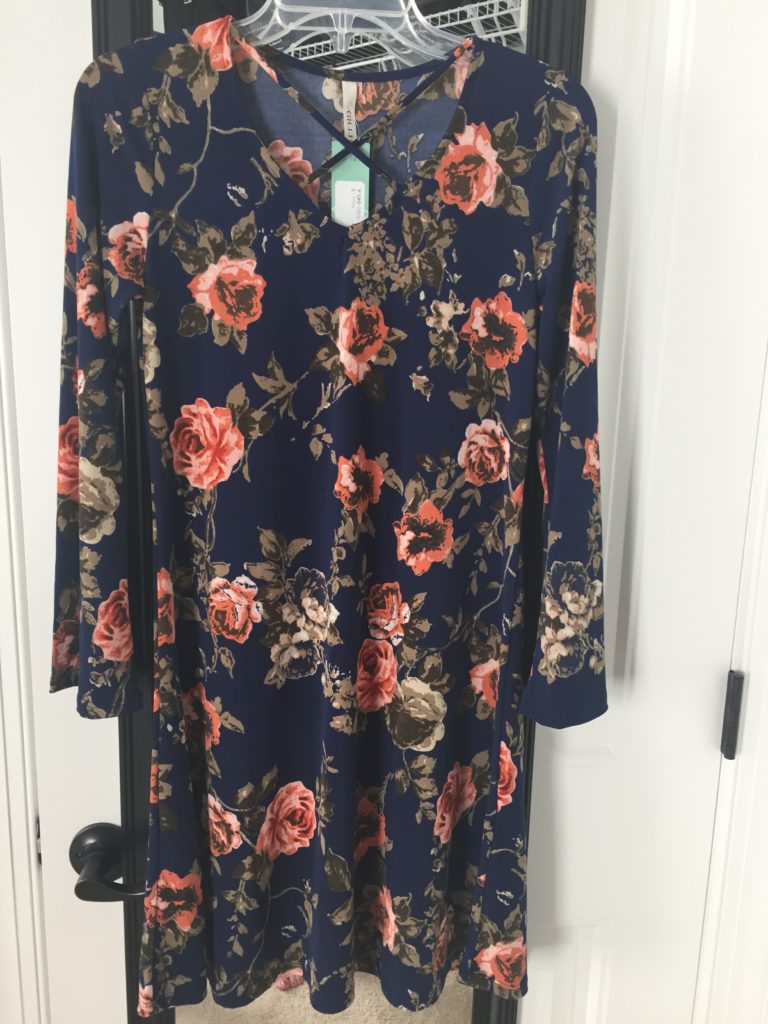 Gilli Eleonora Dress
Out of all the items in my fix, this dress was the most disappointing. I absolutely love dresses — I would live in them if I could, and I have many different styles, colors, textures, and cuts of dresses in my closet. However, this dress is SO not my style, it's almost funny. First — it doesn't seem to be a summertime dress at all, more like a dress for the fall. Second — the fabric was heavy and the loose fit was not flattering. Third — the neckline and the sleeves? Not a fan of flowy sleeves (too boho for me) and I have no clue what the criss-cross is meant to highlight on the neckline. I'm sure this dress would look beautiful on someone, but it definitely was not me. Return. 
***
FFC New York Bale D'Orsay Polka Dot Flats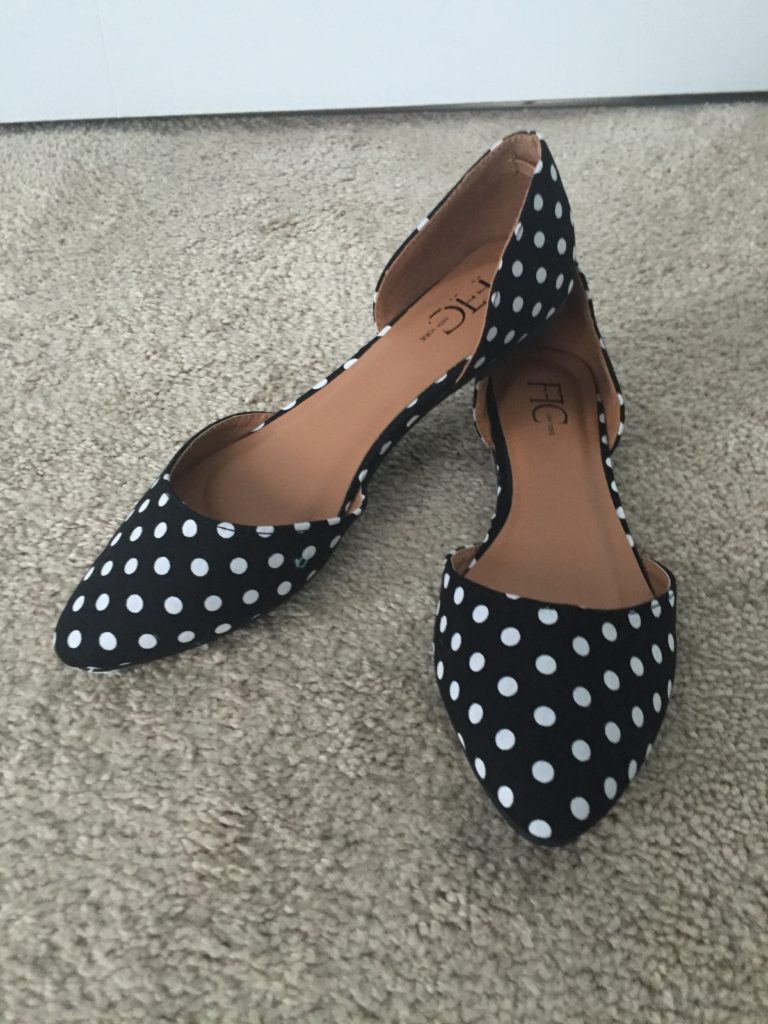 I was so excited a few months ago when Stitch Fix announced they were now sending shoes in their fixes! I've requested some for the last couple fixes, so I was excited to see some finally included in fix #10! These flats' classic colors, pointed toes, and comfortable fit made them a winning combination for me. I've been looking for flats for months and most of my picks in the stores are so uncomfortable I can't buy them. So needless to say, I'm quite happy to add these to my closet!
Overall — not the best fix this month, but I am excited about my new shoes! I'm hoping as my stylist and I build more of a consistent relationship the fixes will just get better — I still love utilizing this service (anything to avoid the mall! 🙂 )!
***
Have you ever tried Stitch Fix? Another styling service? I would love to hear about your personal experience with this type of fashion service in the comments!
***
Previous Fixes that have been featured on the site:
***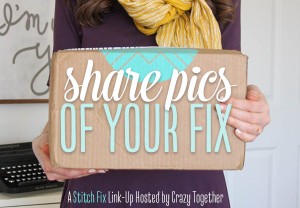 Linking up with Maria again this month — she has some of the best personal reviews and pictures of her Stitch Fixes on her site as well as features a monthly link-up for Stitch Fix bloggers across the web — check her June post for more fun fashion!