Can you believe it? July is here!?! I'm pretty sure I've said this with every month this year, but I think I'm still back in April. Maybe March?? Time is just flying by! Case in point — we are in Alaska! What?!? We've planned this trip since my sister moved up there almost two years ago and it always seemed so far away…yet here it is! Such a surreal feeling to finally be in a place that I've only read about for my whole life. We are looking forward to a great time here with family — I'll be posting some of the highlights of our adventures on my Instagram so be sure to follow along! 🙂
Below are, as always, the things making my everyday extraordinary this week! I would love to hear some of yours in the comments! 
Life Lately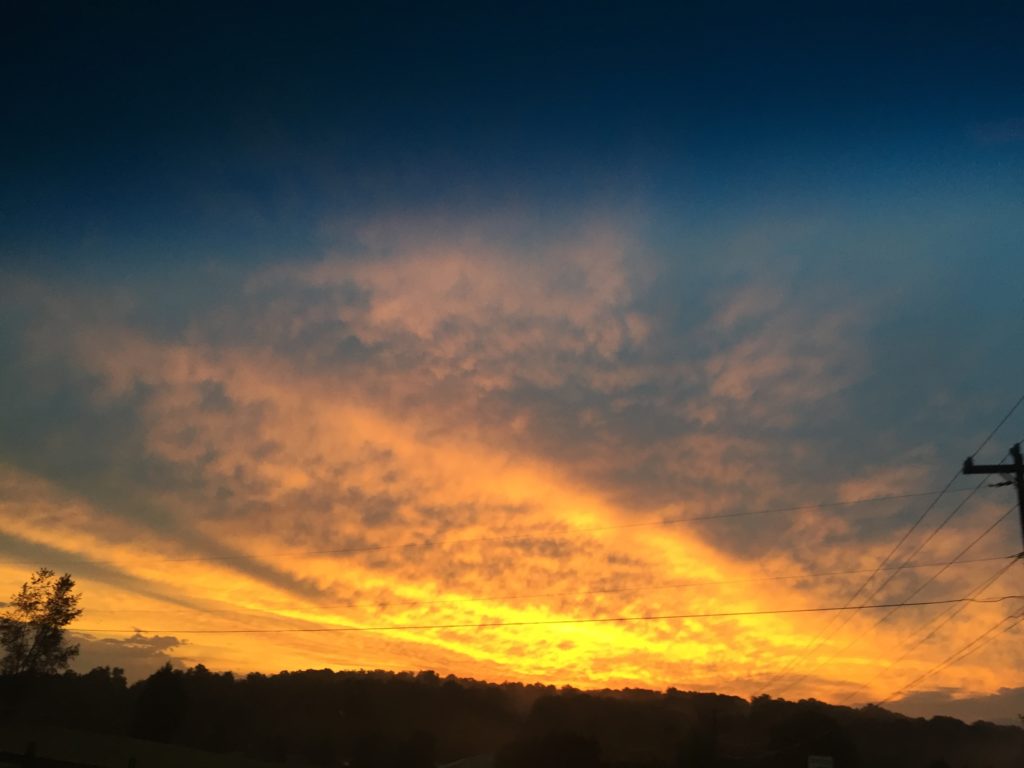 Blazing Sunrise. I cannot even tell you how much more amazing this sunrise was in person this week!! I pulled out of the driveway on the way to work, looked to my left, and my mouth literally dropped open. The sky was on fire. So beautiful!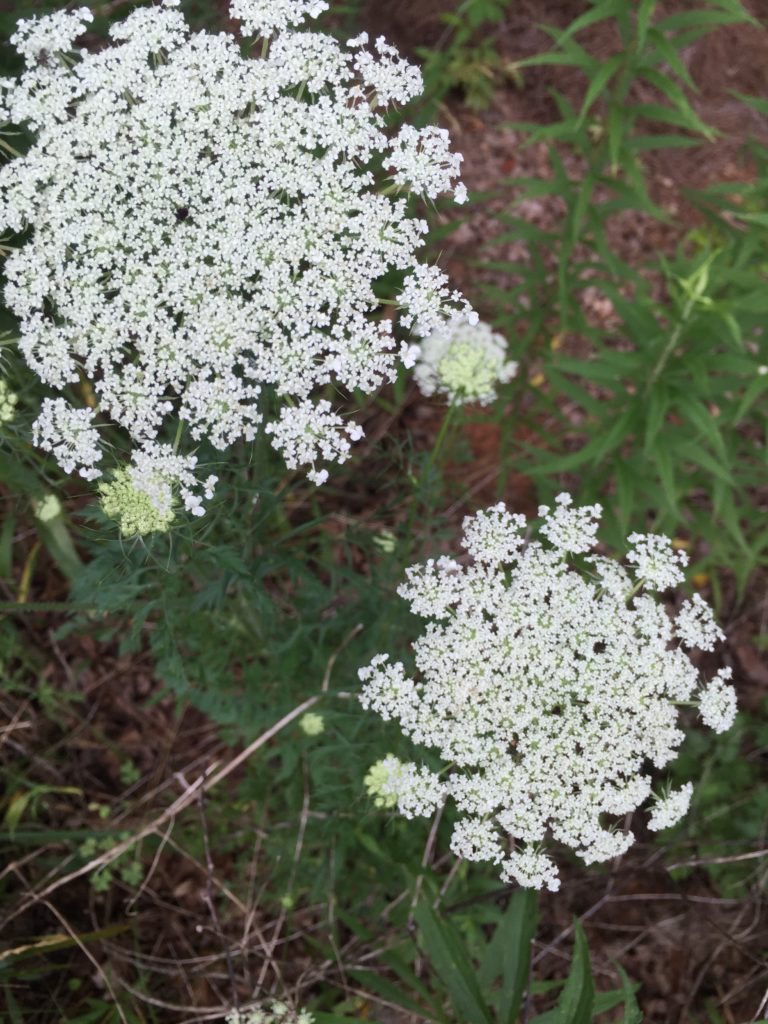 Delicate Beauty. We did yard work ALLLLL weekend this past weekend, and we are still sore! (Does that mean we're old now?!) Snapping some shots of this wildflower (?) growing just beyond our fence was such a lovely reminder of God's creation in the midst of hating the humid outdoors while shoveling gravel.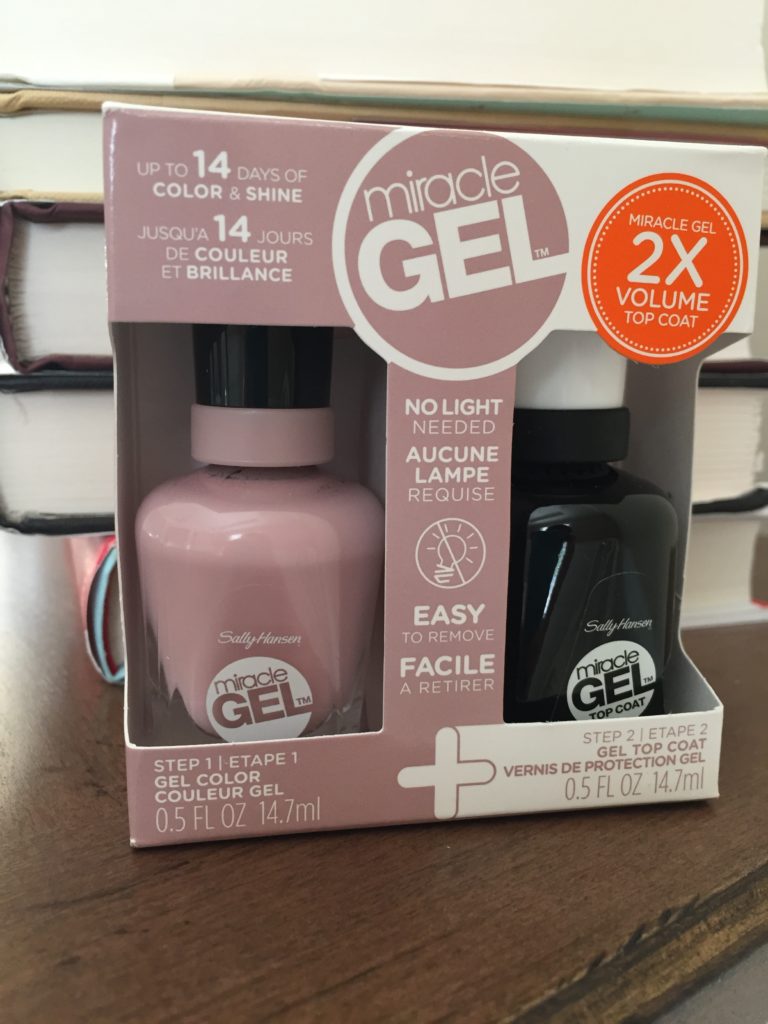 New Nail Polish. I received this polish as a gift from one of my very best friends, Rachel, for my birthday. As a fellow nurse herself, she knows how difficult it is to find a polish with staying power with all of the hand washing we do — she has found success with this and sent it to me! The verdict? I love it! It stays put at work and the color is subtle yet feminine.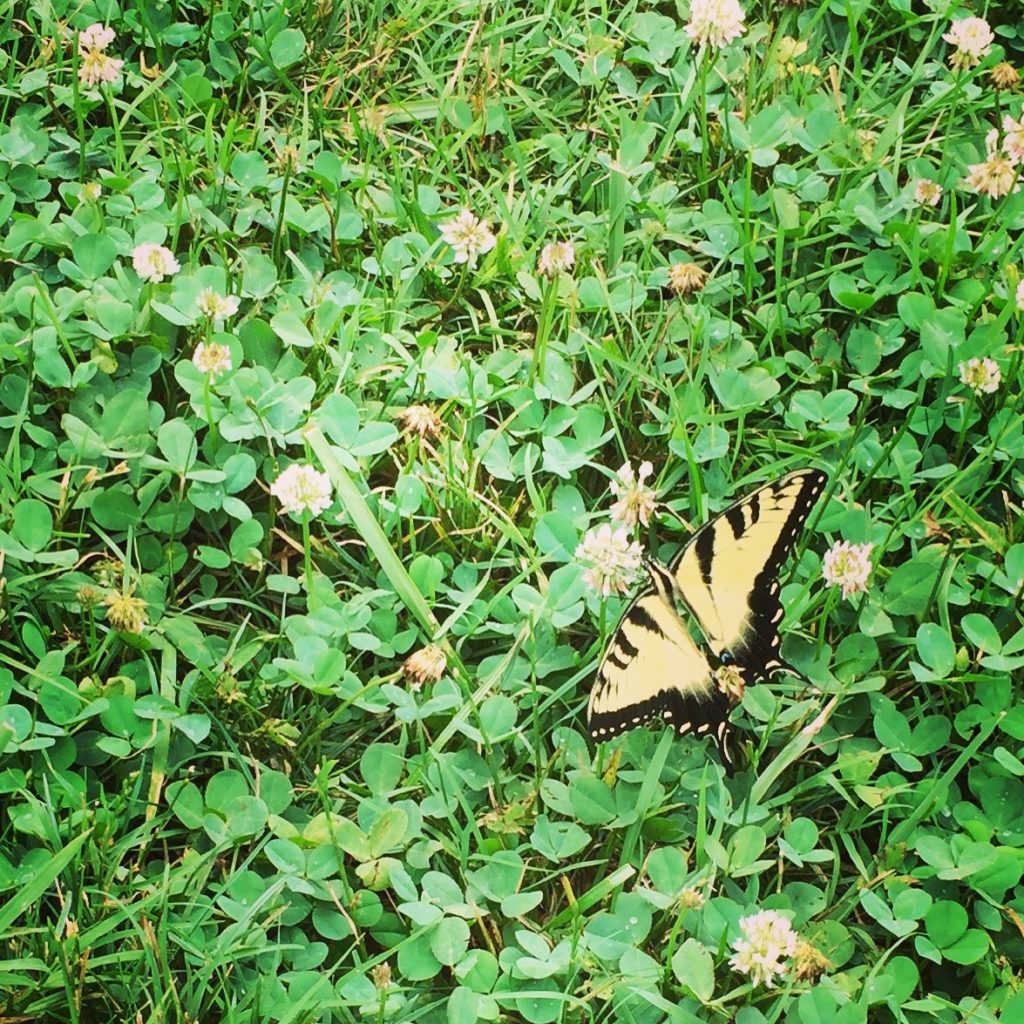 Unexpected Beauty. As I posted on Instagram, I was a tad bit stressed this week with trip preparation and our crazy puppy was not helping with his antics. I took a quick packing break to take him to the dog park, and I was gifted with this beautiful butterfly who helped reminded me to keep looking for lovely no matter my current mood.
Dallas the Dog Picture of the Week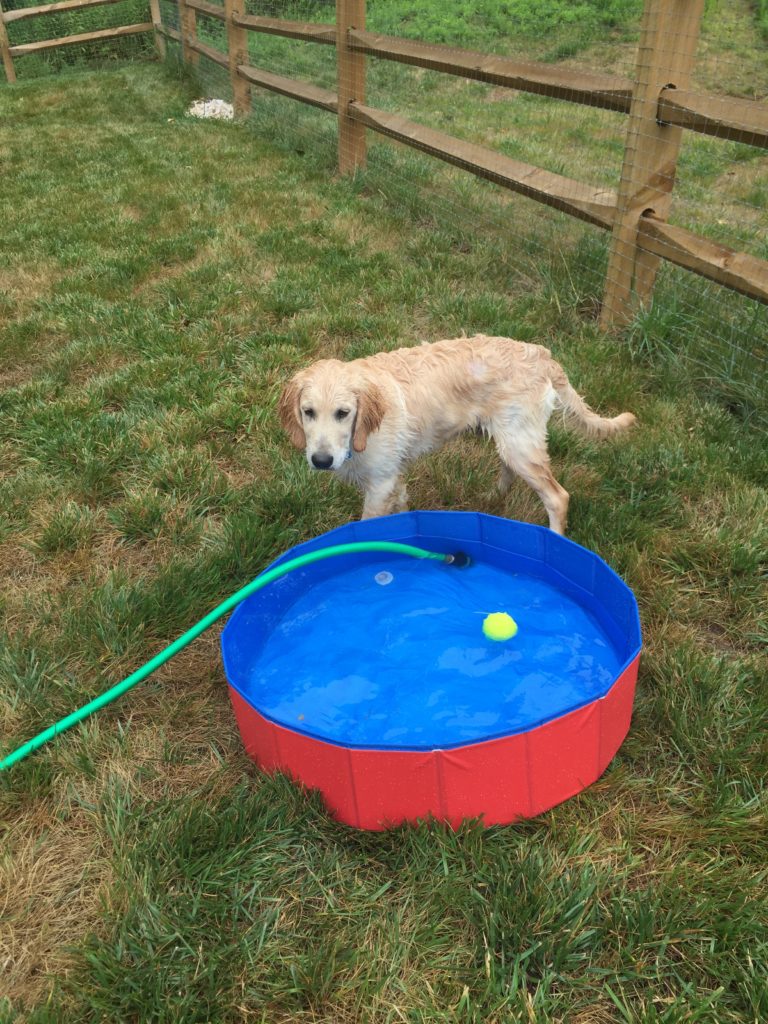 Twenty-three weeks and NOT a fan of the swimming pool mom bought him. In his defense, mom can't measure so it was an oversized water bowl really ;).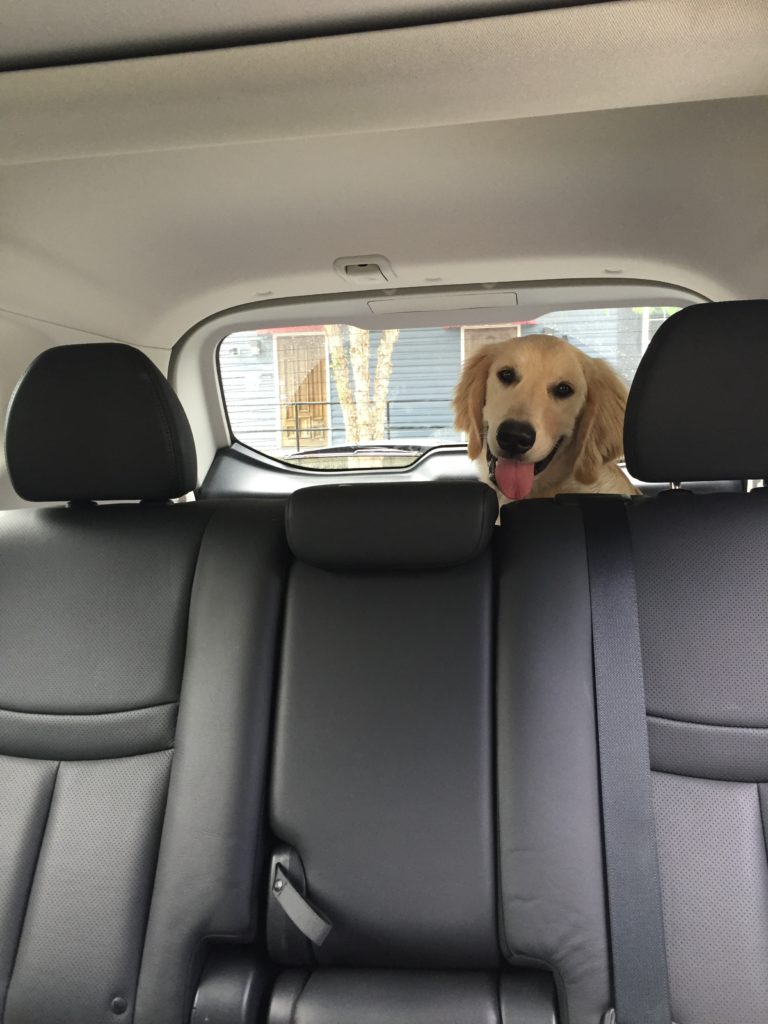 Hi everyone — I'm Dallas and I'm too cute for my own good! 🙂 On the way to the dog park — such a charmer!
Links Lately
"The bakery has proved a transformative experience for Carolyn — who, according to her mom, has picked up interpersonal skills, a stronger work ethic and a sense of pride in the cookies — and she and her mom hope to extend that same opportunity to other young adults with disabilities." What a neat article: Carolyn Sampson, a Woman with Down Syndrome, Starts a Gluten Free Bakery — since this is in NC, I hope to visit someday!
"I came of age in the golden era of white supremacy, when so many of us didn't even know it still existed. Maybe some of us still don't know. So I'm naming it and telling my story if for no other reason than to offer another voice, a language for our scars and for our healing, a path towards spitting out spoiled and rotten fruit and planting new seeds." Thought provoking post by Alia Joy on Coming of Age in This American Life
"The 5-4-3-2-1 packing rule. The originator of this idea needs some sort of award. Seriously. I am in awe of all organized, analytical, left brain thinkers because my mind just does not work that way.  To say I am unorganized is an understatement and by default, packing is no exception." For all those summer trips on your calendar, this is a brilliant idea especially for over packers (like me!!).
Yummy Link of the Week: Five Ingredient Chocolate Cheesecake Cups — these look delicious, great to bring to a party, and the perfect size for such a sweet treat! Also these Grilled Adobo Chicken Burgers (Gluten free!) by Cotter Crunch seem to be a perfect summertime dinner — adding them to my recipe list!
***
What made your everyday extraordinary this week? I would love to hear in the comments!
***
–>Linking up with
Heather
— check out more Friday Favorites on her blog! <—