Hi! Happy weekend!!! This is a special edition of Friday favorites — at least in the "Life Lately" section. I thought I would share some of my favorite "extraordinary everyday" moments from our Alaska trip. I have full posts coming up on what we did, what I ate (yay being gluten free in Alaska!), and other fun stories, but here's just a glimpse of the amazing time we had!
Life Lately: Alaska Style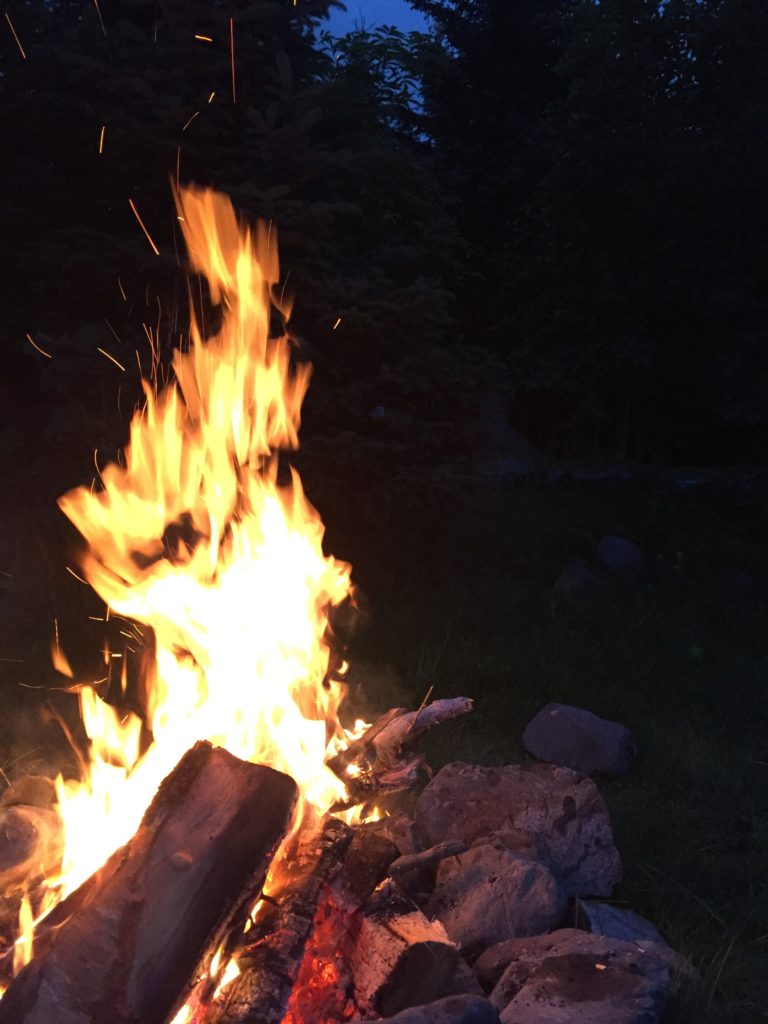 Campfires. We camped quite a bit of our time in Alaska as we traveled from our "home" base of Fairbanks to southern Alaska. This was quite the campfire! (also – note that this was probably around midnight and the sky is still a little bit light…this was down south, up north it stayed pretty light the whole night! So strange!!)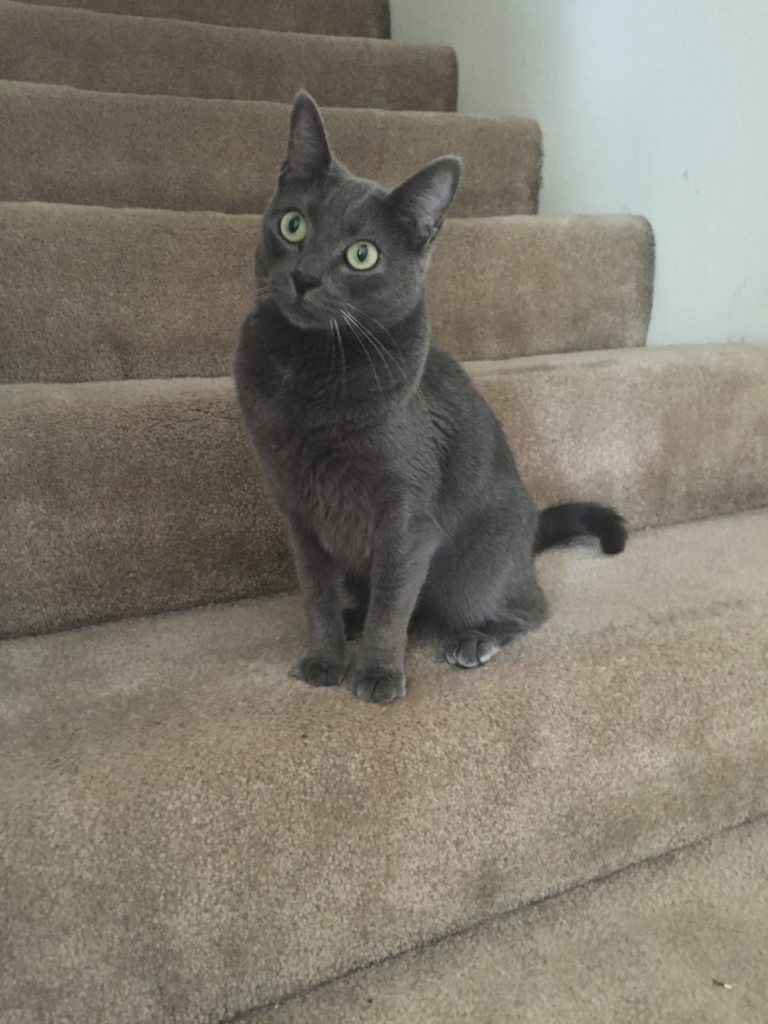 Pretty Kitty. This is Baggins, my sister and brother-in-law's cat. Isn't she the sweetest? She's so tiny and delicate, but she'll let you know pretty quick if you're getting on her nerves!! 🙂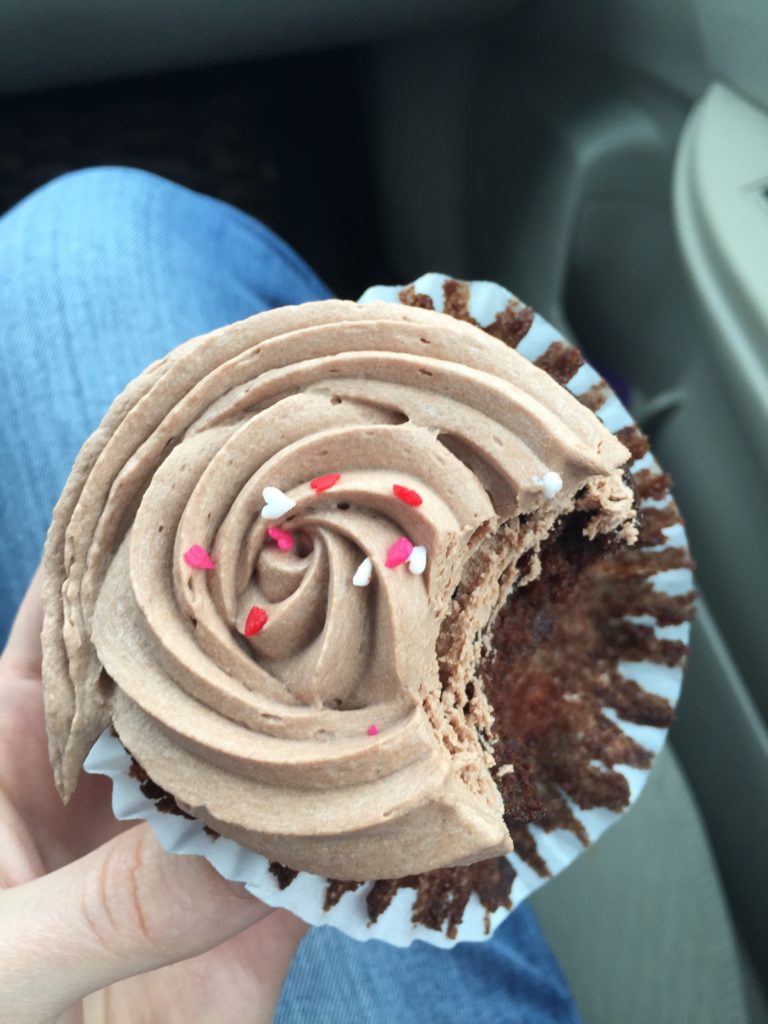 Gluten Free Treats. This was seriously one of the best (if not THE best) gluten free chocolate cupcakes I've EVER had!! If you're ever in Fairbanks, Alaska, Take 5 Cafe and Bakery is a must go for lunch or snack. They have delicious food and most can be made gluten free!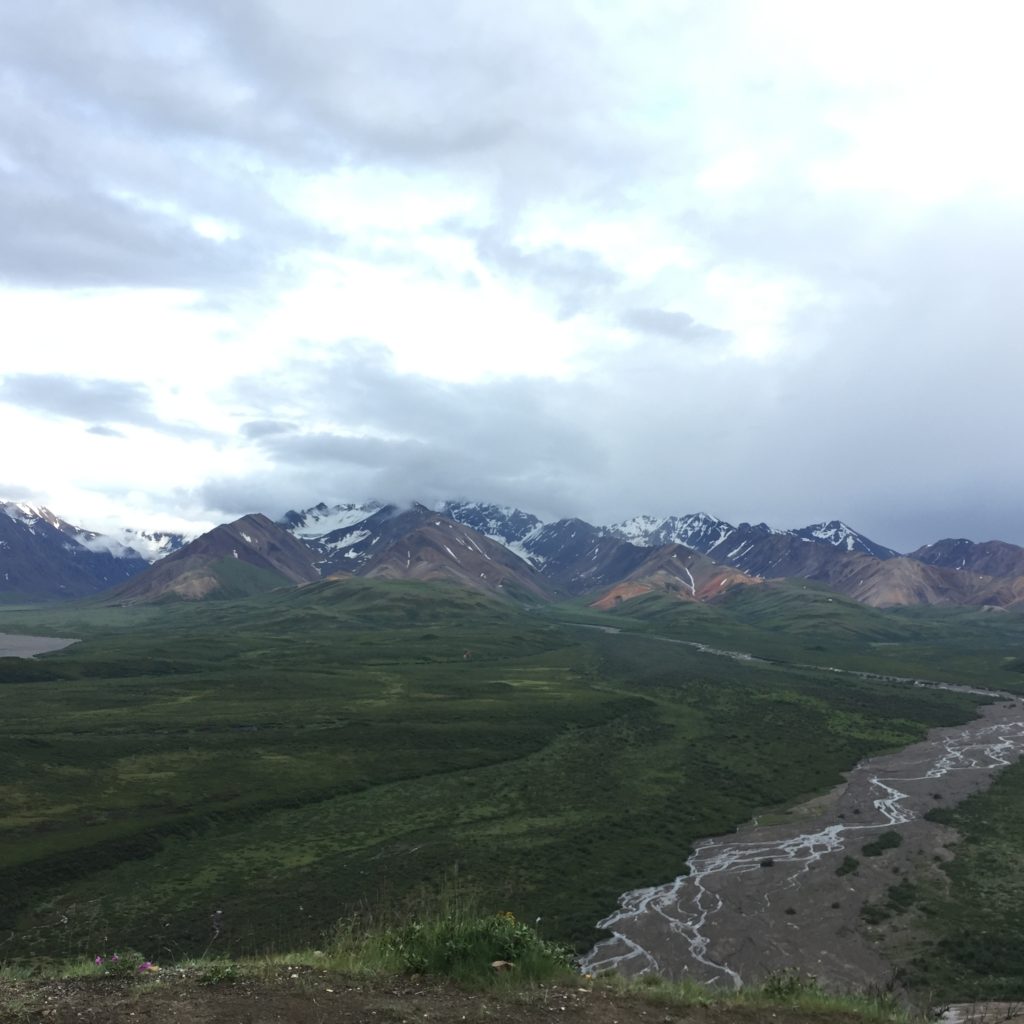 Indescribable Scenery. This picture was taken in Denali, and it doesn't even come close to capturing the grandeur that park holds. A must, must see if you're ever in Alaska!!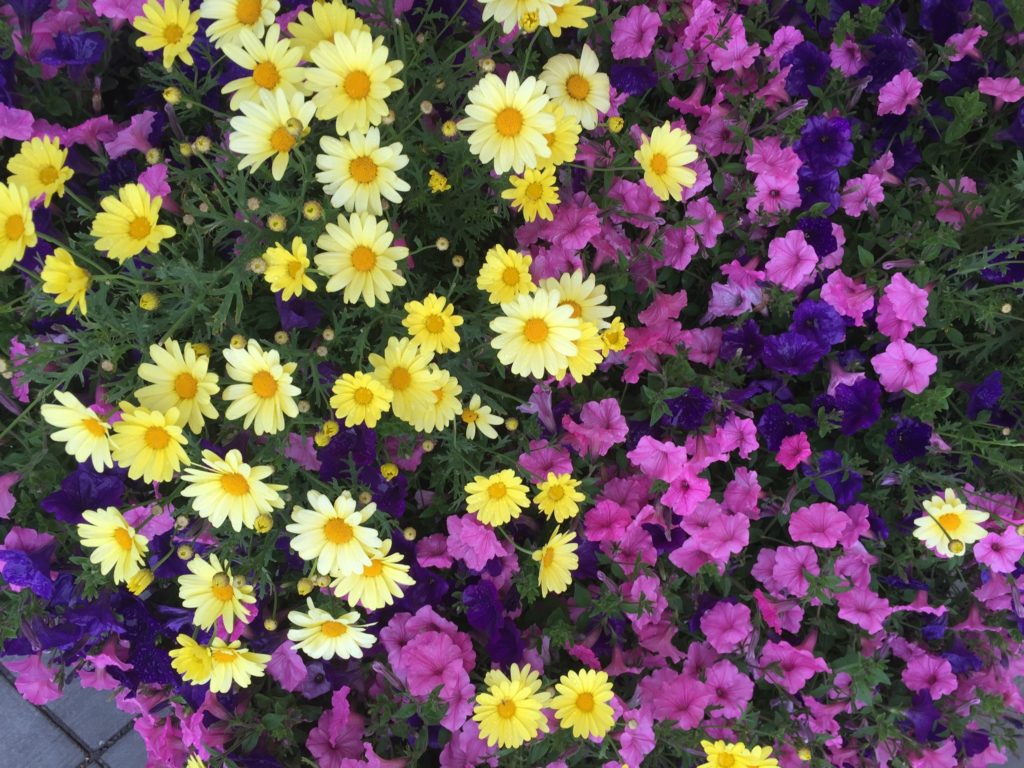 Flowers Galore. I must have fifty pictures of flowers on my phone, but I just couldn't help it!! Besides increasing the black out curtain market, the all day sunlight makes Alaska summers ideal for growing many different things, and the flowers seemed to be unstoppable and brightened the dreariest of days.
Dallas the Dog Picture of the Week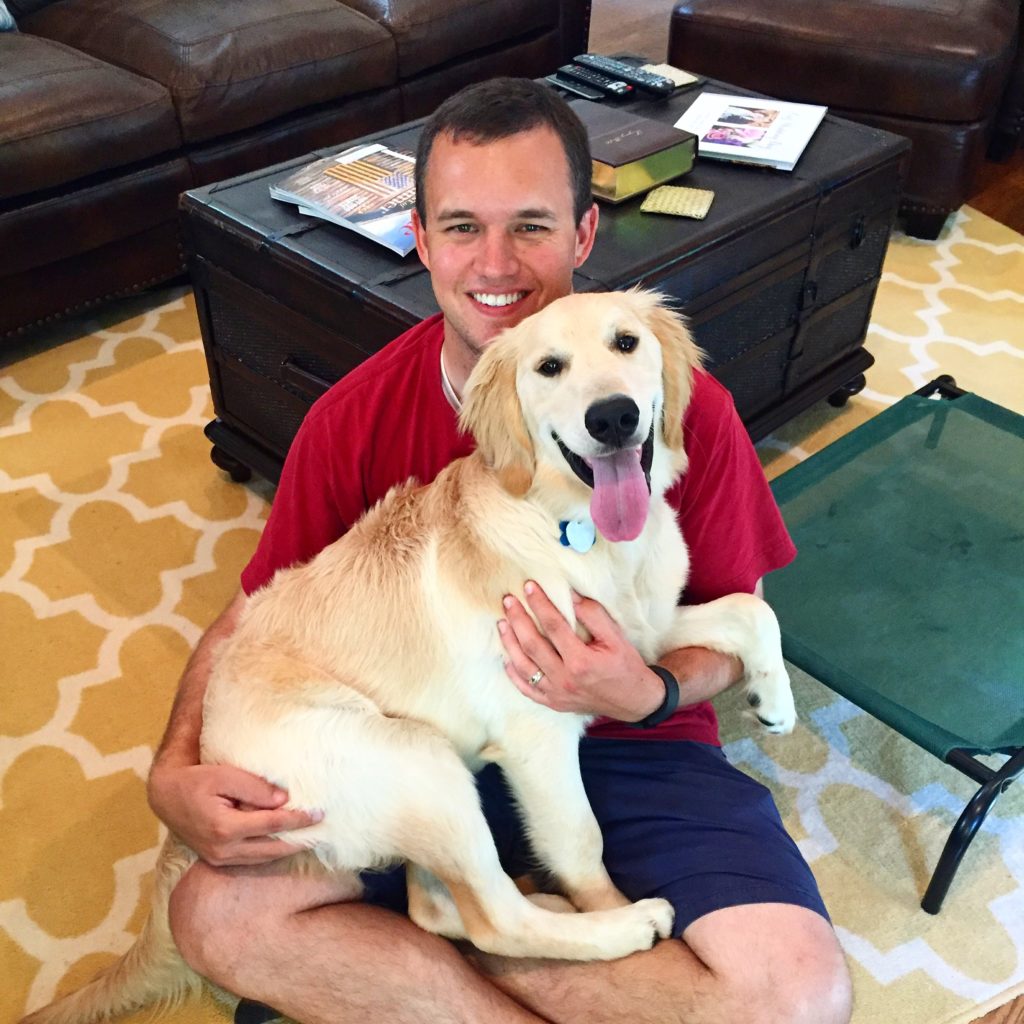 Our BIG puppy is six months old, fifty-one pounds, and was ecstatic to have us back in town! He had fun with his doggie camp friends, but you know there's no place like home!!
Links Lately
"My advice to you is don't be afraid to ask the tough questions before you get engaged, and especially before you get married. After all, it's a pretty important decision–the rest of your life!" I loved this article by Renee Fisher on 34 Christian Premarital Questions Every Couple Should Ask — I'm such a fan of talking about EVERYTHING before the wedding day! Russell and I worked through this book during the months before our engagement, and it was so helpful. Dating and marriage are always worth your investment, and these questions are a great start!!
Who thinks ice cream is just the quintessential treat for summer? I certainly do!! That's why I thought this list of The Most Popular Ice Cream Shop in Every State was so fun! I now am hoping that we pass some of these on our next road trip!
"Below are lists of resources, brands, shops, and products we can recommend based on information we can gather. Our criteria involves human and earth protection: positive efforts in environmental stewardship, no forced labor in the making of products, and ethical treatment of employees." We've recently had a friend start a social business, and through that and other circumstances, I've become more aware of where I spend my money. I think it's awesome to know that the money I spend on clothing, jewelry or accessories could go to bettering someone else's life — that's why this Ethical Shopping Guide from The Art of Simple caught my eye. I've bookmarked it for the next time I am making a purchase!
"Choose each other. Hang on. Stay in step. The other things will fall into place eventually, life is long and you may return to those things – but we have learned also that sometimes life is (heartbreakingly) short and so either way you'll be glad that you chose each other." I've made no secret of the fact that I think Sarah Bessey writes absolutely beautifully, and her recent post – [Love Looks Like] Choices – was no exception. A must-read for everyone no matter your relationship season or status.
What made your everyday extraordinary this week? I would love to hear in the comments!
***
Linking up with Heather — check out more Friday Favorites here!