Right about the time this post publishes, we will be 30,000 feet in the air, winging our way to New York City for the weekend! Like I mentioned before, this trip is the culmination of a month in which we spent more days away from our home than in it. Although we are tired, I'm looking forward to spending time with family in a city I haven't visited since I was a young child. 
But, without further ado, let's get to our usual Friday Favorites — I share every week the little things that made my everyday extraordinary. As always, I would love to hear about yours in the comments!
Life Lately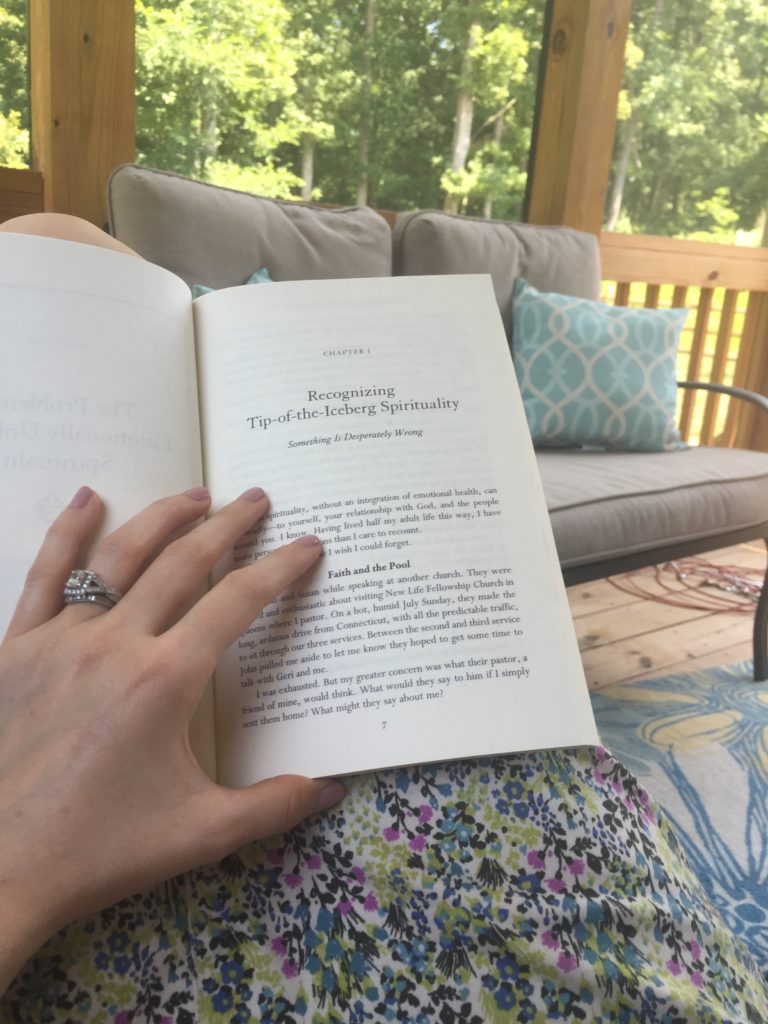 Screen Porch Sitting. I didn't have many days off this week, but on Tuesday I made time for a brief moment to read on the back porch. However, the humidity soon forced me inside — whew — it's been quite warm here this last week!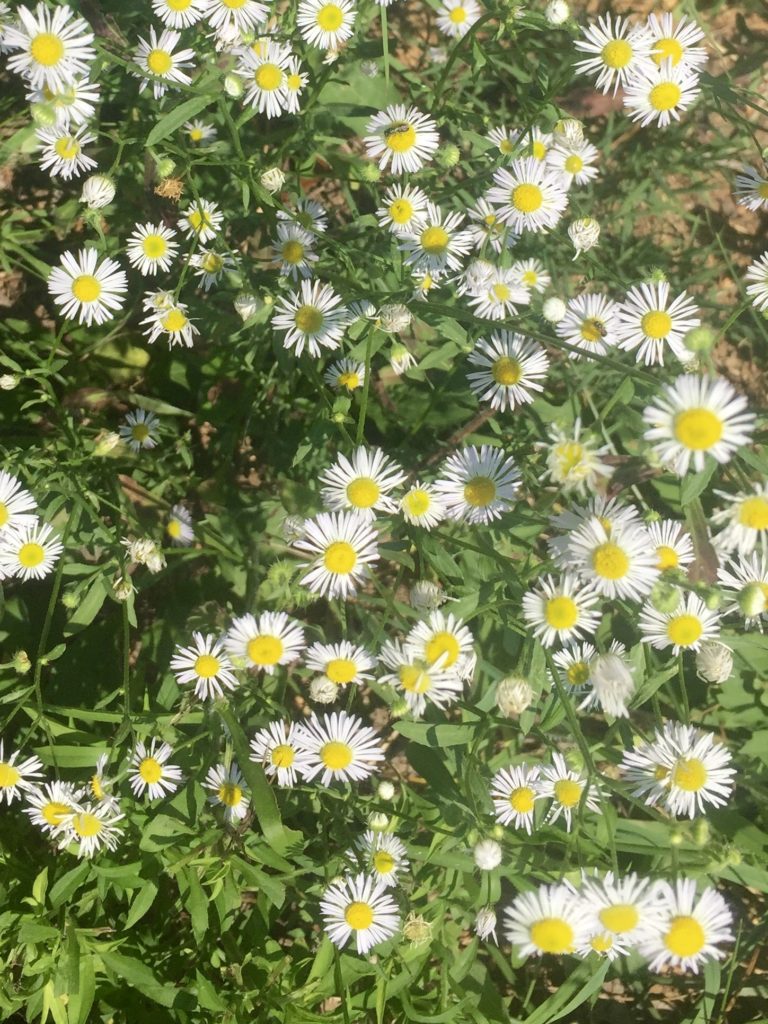 Flowers Among the Weeds. These blooms may be weeds too, but I didn't care — they were a bright spot of sunshine during a morning walk. What is it about flowers that just make smiles come unbidden?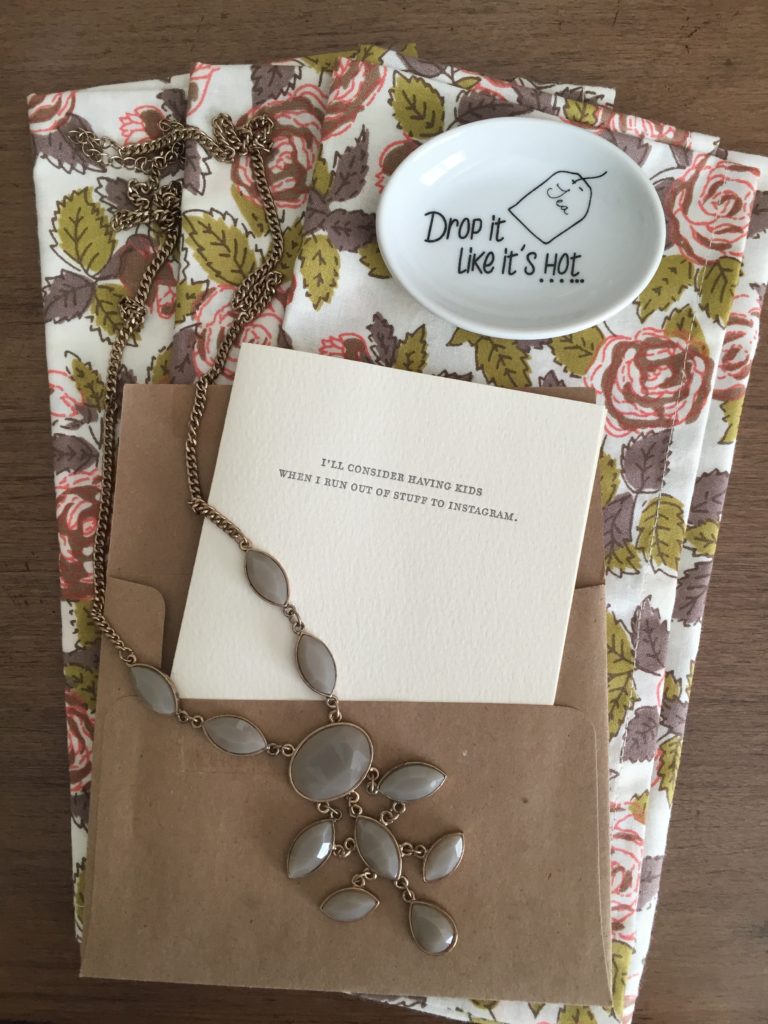 Belated (Surprise) Birthday Gifts. I received a surprise package in the mail for my birthday from a wonderful friend. We've known each other for quite some time and lived together for four years, and it shows in what she included in her package. I love every piece she picked out — especially the teabag holder! How cute is that??! (Also — don't worry, mom and sisters, her card was a joke 😉 )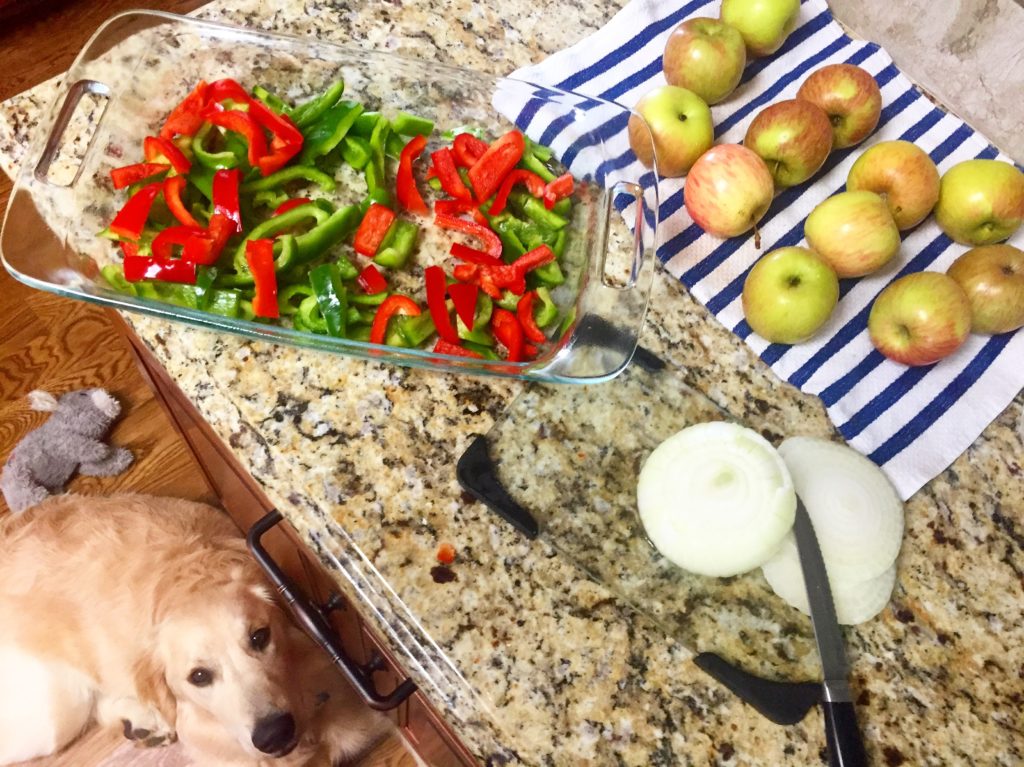 Wannabe Doggy Chef. Dallas is now going through a bit of separation anxiety due to how much we've been gone this month. When we are home, he wants to know our exact whereabouts at all times, and when I'm cooking — he's right there to assist, usually laying across my feet! It's all cute and fun until you trip over him… 🙂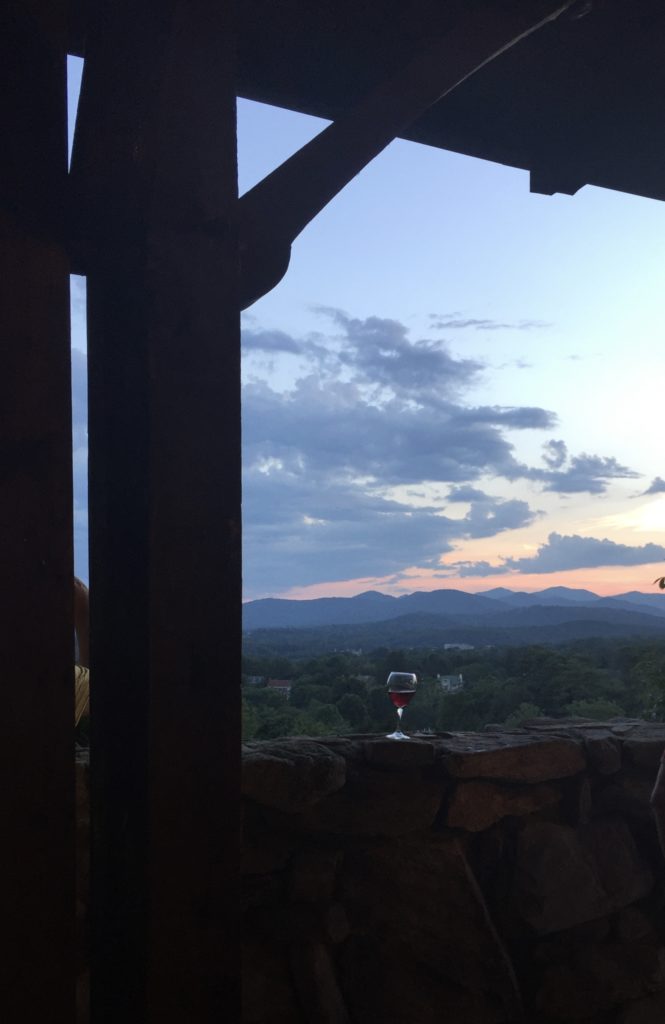 Blue Ridge Sunset. Throwback to last week in Asheville at the Grove Park Inn — one night, the company hosted us all on a patio and dining room that had a magnificent view of the sunset. I actually was so focused on the sun and mountains that I missed the fact that someone left their drink to help my photo's ambience!
Dallas the Dog Picture of the Week
Our future volleyball star! This may be one of my favorite pictures of Dallas of all time — the joy radiates off his little puppy face and makes me smile every single time. He's still growing faster than ever, and is showing more and more of his personality. He also received some training last week when we were gone — he's a different (obedient) dog when we go on walks, and we are so grateful!!
Links Lately
"Technology, social media, blogs to read, podcasts to listen too; worthy yes, however, should not be a part of my sacred time with the Lord. Busyness was keeping from the feast, blocking the flow of Living Water. Flitting from one thing to another, prayers were pushed back and before I knew it morning rudely intruded, leaving no time for the important thing." Journaling Through — a post that I strongly related to by fellow hope*writer Tammy Mashburn
"I'm working my way back, forging a quiet path through foggy confusion, back to the road of hope. I'd like to take you with me if you're willing. We'll make a stop in Italy, if you don't mind, because that's where I'm discovering a bit of hope from the past to inform the present." Don't miss this absolutely beautiful post by Emily P. Freeman on Before Helpless Turns to Hopeless
"We either create a false online persona through social media, or we just let people in to the good parts of our life and hide or minimize the bad. This is why we love to show pictures of vacations and meals out, and humblebrag about our accomplishments. We love to show off our kids when they win the swim meet and hit a home run, but decline to show pictures from when they fail a test or strike out with the winning run on third base." A needed challenge for writers and for all of us from Scott Kedersha: Is What You See What You Get?
"The reason I'm not clear about what to do (my calling), is because I don't truly know who I am (my authentic self). And the reason I don't know my authentic self is because I don't truly know who I am in God. And the reason I don't truly know who I am in God is because I don't know God in a deep and intimate way." Powerful, potentially life changing words from hope*writer Michelle DeRusha – When God Gives You the Clarity You Didn't Know You Were Seeking
Yummy Link of the Week: When I saw this recipe a week or so ago, I totally meant to share it with y'all that Friday…and then I saved it to the wrong place and forgot about it. Which is a disaster. For you. For me. For everyone. Because this Gluten Free Double Chocolate No Bake Icebox Cake from Julie at Peanut Butter Fingers looks like the perfect dessert to truly make your summer of 2016 amazing 🙂
***
Wishing all of you a wonderful weekend! Don't forget to share what's making your everyday extraordinary in the comments!
***
–>Linking up with Heather — check out her post for more Friday Favorites from bloggers around the web! <—