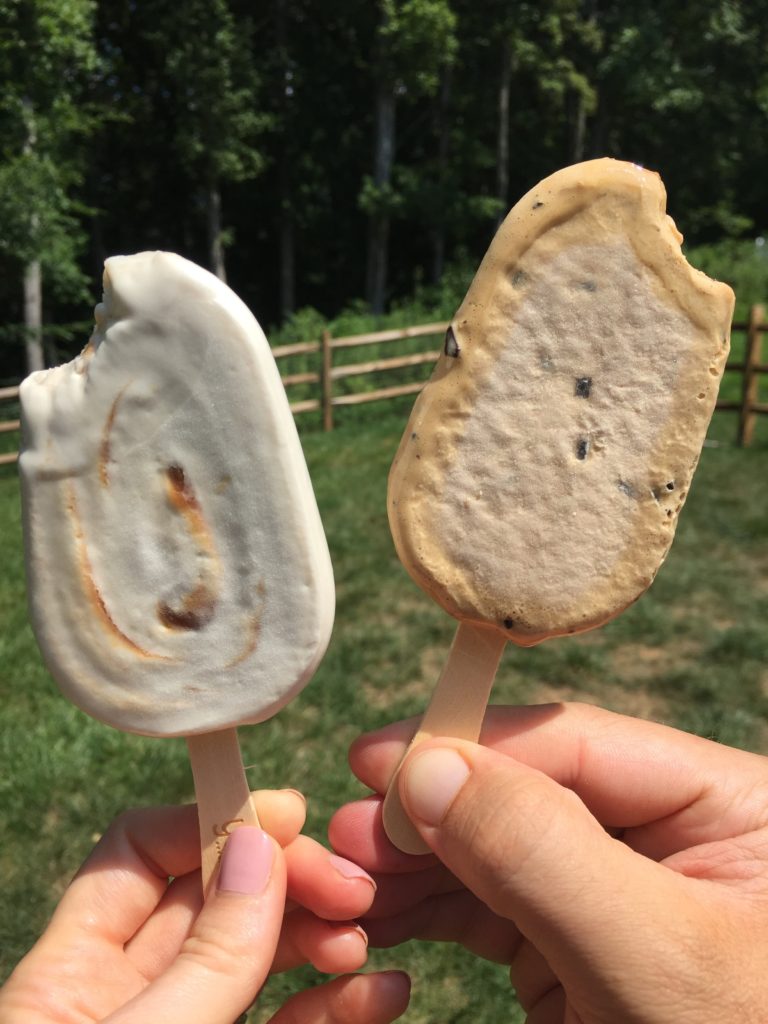 Say hello to my new favorite summertime treat! Yasso Frozen Greek Yogurt Bars!
I randomly saw these bars in my frozen aisle the other day, and when I saw some of the flavors were gluten free, I had to put a box (or two) in my cart.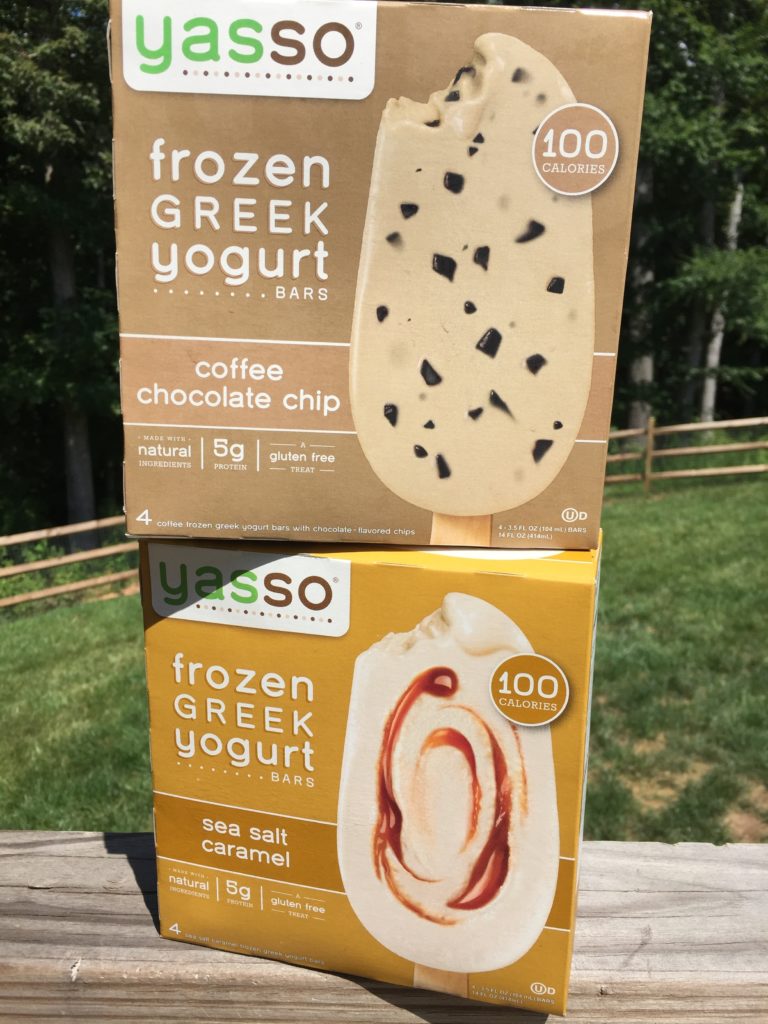 These are the two flavors we tried. Full disclaimer: I first bought the coffee chocolate chip ones to try, and when they passed the taste test, I went back to get another box of them along with a new flavor to try: sea salt caramel.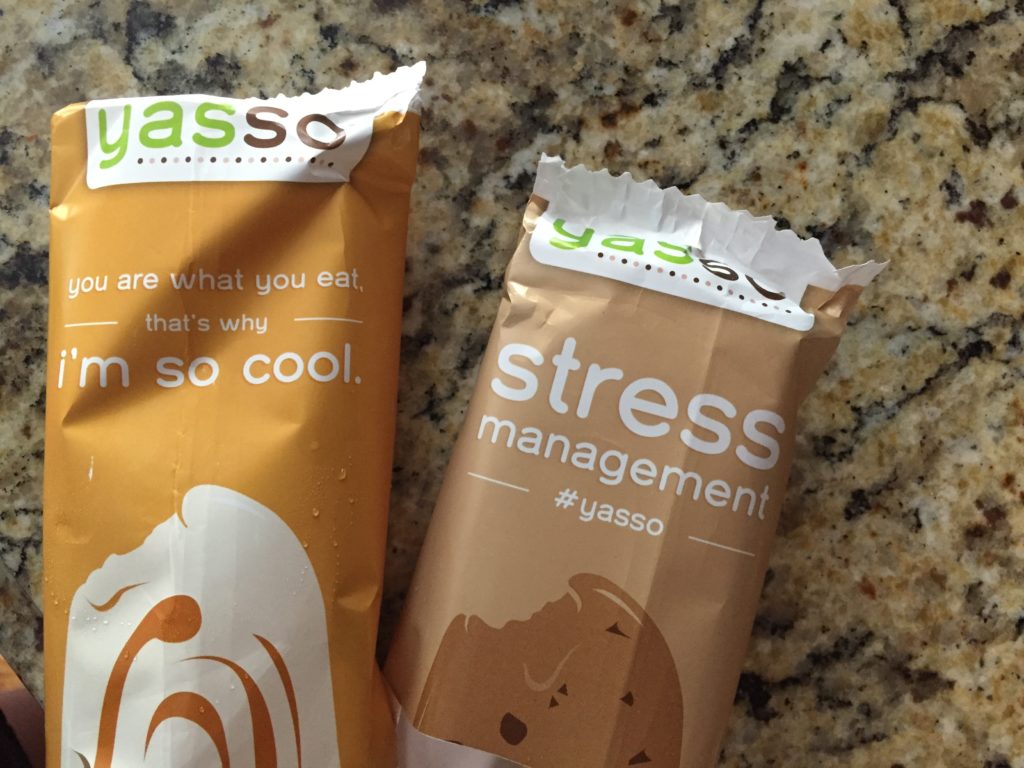 These wrappers made me laugh — so witty and true!
Not all of their flavors are gluten free, but a lot of them are! Also — I love that they are only 100 calories and are made from Greek yogurt. I realize these are not a fruit or vegetable, but dare I say they are more healthy than the majority of ice cream treats?
Yasso Bars at our Walmart were between $3.40-$3.95 per box depending on the flavor. I believe the chocolate ones were the more expensive.
The Verdict: These are husband approved and a great summertime snack! We both liked the coffee chocolate chip more than the sea salt caramel, but it was because the former combines two of our favorite things, not that the sea salt caramel wasn't delicious. As I shared in my What I Learned post this month, I was afraid these bars would taste "healthy," but we didn't find that to be the case. They are refreshing, flavorful, and a great way to cool down this summer with a sweet treat that is more healthy than usual ice cream bars!
***
Have you ever tried Yasso bars? What did you think? What's your favorite summertime treat?
***
{Disclaimer: This gluten free product made my everyday extraordinary, and I wanted to share it with you! I was not compensated in any way, all opinions are my own, no affiliate links in this post. Thanks!}